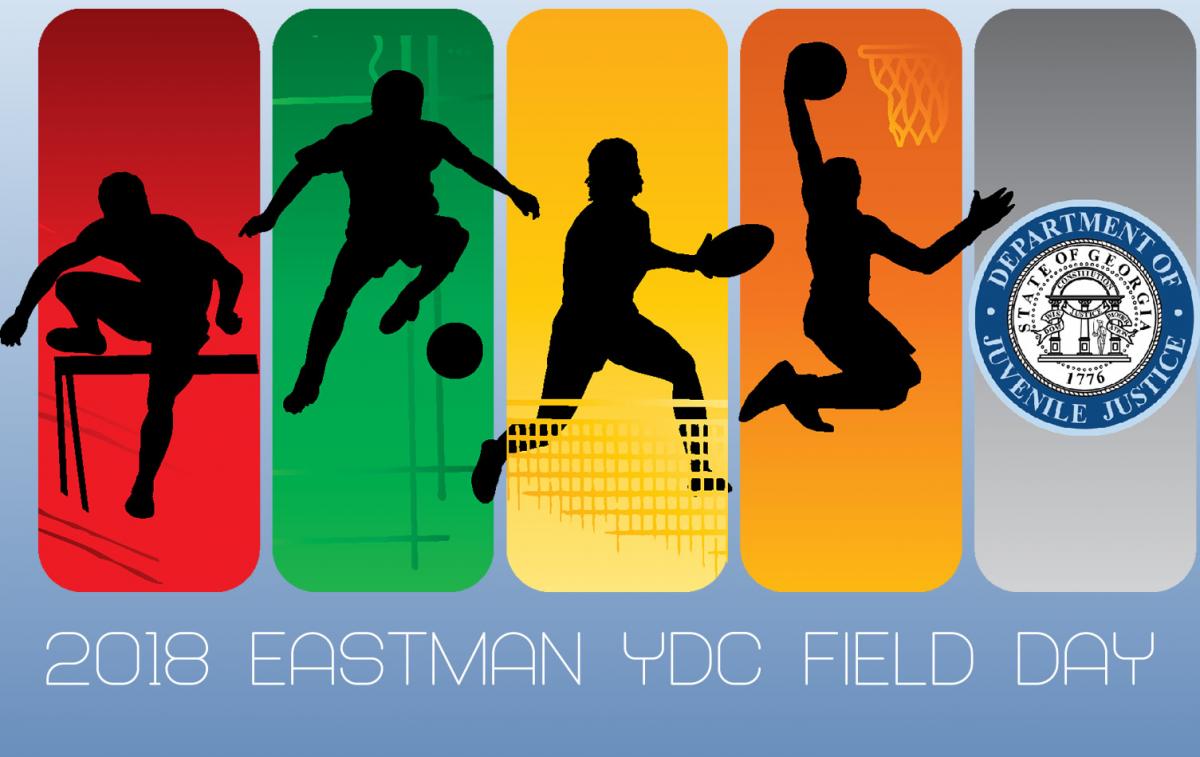 Story support from Program Coordinator Chrissy Kaczynski
On June 23rd, the Eastman Youth Development Campus (Eastman YDC) hosted an athletic Field Day for youth as a reward for positive behavior and active dedication to the facility's Track Club.  The Eastman YDC Field Day was structured similarly to traditional school field days where students competed in a variety of challenging and exciting athletic activities to determine the best of the top athletes. 
More than 35 youth qualified to participate in the Eastman YDC Field Day.  In addition to the vigorous competition, participating youth qualified to enjoy a picnic meal complete with hamburgers, hot dogs and chips.  Smiles and laughter were the highlights of the afternoon as the youth enjoyed the benefits of their good behavior, scholastic aptitude, and athletic abilities. 
The Department of Juvenile Justice thanks all the Eastman YDC Team members who helped make this year's Field Day a special time for the youth.