Ombudsman Header.jpg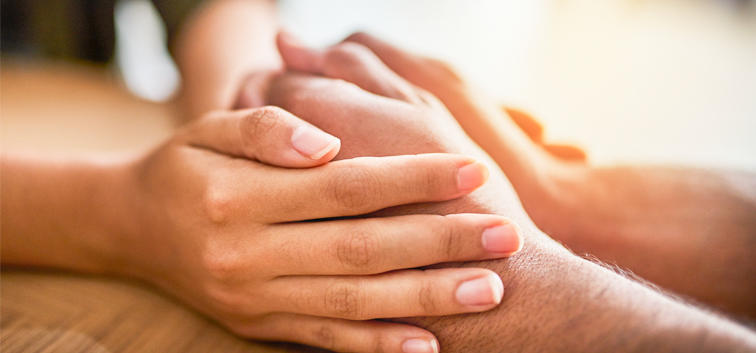 Promoting Confidence Through Compassion
The Ombudsman, pronounced "Um-buds-mon," is DJJ's agency-wide problem-solver responsible for investigating complaints and resolving them for the individuals involved. In addition, the Ombudsman acts as a single point of contact for family members, advocates and other concerned citizens interested in reporting complaints on behalf of youth under supervision to the Georgia Department of Juvenile Justice.
The Ombudsman's Office acts as a point of contact for:
Families and loved ones of young offenders

Juvenile advocates

Parties reporting concerns and complaints of wrongdoing, misconduct or negligence alleged against the Department of Juvenile Justice
Before contacting the Ombudsman be sure that you have done everything possible to settle your issue—such as using the grievance process, the appeal process, etc.—and supply the Ombudsman with information about the results of your attempts to address your concerns.
When contacting the Ombudsman's Office, please provide the following information:
Your Name

Your Phone Number

Your Relationship with the Youth

Name of the Youth

Location of the Youth
Provide a brief overview of the results of efforts made by you and the youth to resolve the issue. Complaints may be submitted via telephone, a written letter, or email.
the Ombudsman
Frequently Asked Questions
FAQ - Office Of The Ombudsman
When Should I Contact the Office of the Ombudsman?

Before contacting the Ombudsman, you should try to resolve the complaint through the DJJ grievance process. If the problem remains unsolved, contact the Ombudsman's office for further assistance. If you feel you have a legitimate concern about the care and safety of a youth to include physical and sexual abuse, threats, harassment, medical or mental health treatment, please contact the Ombudsman for immediate assistance.

Many concerns can be addressed by the youth's counselor or the facility director. If you need further help, the Office of the Ombudsman will make every effort to address your concerns.

The Ombudsman's Office shall not be used to by-pass or avoid using the grievance process. If you have attempted to resolve your complaint with DJJ Staff and did not reach a satisfactory resolution, then you may submit your complaint by written letter or by calling the Ombudsman. Once your complaint is received and reviewed, the Office of the Ombudsman will further assist you and make every effort to address your concerns.

What Happens to Complaints?

Every complaint is reviewed and assessed. A return phone call, a letter, or a visit is made to anyone who contacts the Ombudsman to inform them of actions taken to resolve an issue or address a concern.

Can I Be Targeted For Filing Your Complaint?

No one can intimidate you for making a complaint. If you feel you are being targeted, bullied or harassed for making a complaint, report any retaliation to the Facility Director or Office of Ombudsman immediately.

Once my child is released, will their school records be transferred back to their home school?

Yes. As Georgia's 181st school district, we offer youth in our custody the opportunity to earn a high school diploma from a system accredited by both the Southern Association of Colleges and Schools (SACS) and Correctional Education Association (CEA). Students can also earn a GED, Career, Technical and Agricultural Education (CTAE) certificates and college credit hours.

While in detention, will youth be able to receive his prescribed medication?

Yes. All DJJ detention facilities have a behavioral health program. From the moment a youth enters a detention center, the process for assessing their mental health needs begins. Your child will be evaluated by a masters-level mental health clinician and by a psychiatrist and you will be contacted to discuss your child's medications.

Does each youth have a right to religious services?

A youth's attendance in religious services within facilities is voluntary. DJJ employs a full-time non-denominational chaplain.

Will my child's juvenile record be sealed?

A youth's juvenile record may be sealed. Once the youth's case has been closed, the youth will need to demonstrate two years of behavior without any further law violations or pending proceedings against them for conviction or adjudication for the youth to be deemed rehabilitated. At this time of rehabilitation, the youth may petition the juvenile court to seal the record.

My child has told me that they do not get enough to eat. Are there any meals served between breakfast, lunch and dinner?

DJJ participates in the National School Lunch Program, the School Breakfast Program, and the Wellness Program, administered by the U.S. Department of Agriculture. We provide youth with three meals a day, as well as a mid-morning snack, after school snack and a bed-time snack.

How do I obtain my child's medical information?

Medical information is confidential and protected by various laws, including the Health Insurance Portability and Accountability Act (HIPAA). You may request a copy of your child's medical information by completing an Authorization for Release of Health Information form, which the facility can provide to you.

Why was my visitation denied or revoked?

Denial of visitation will occur when staff members have reason to believe the safety and security of the youth, staff, the general public, or the facility may be in jeopardy. DJJ has the right to refuse visitation to anyone who is suspected of, or caught on the premises with contraband, attempts to introduce contraband into the facility, is deceptive on the Significant Other form, has been repeatedly warned about a particular action, such as inappropriate clothing and touching. DJJ may also suspend visitation privileges to meet the unique security needs of the facility. If you have questions regarding visitation, you may contact the youth's counselor or visit our website.
ombudsaug8917.jpg
The DJJ Ombudsman is dedicated to fairness and serves to uphold the public trust by showing compassion, maintaining confidentiality, and remaining neutral.
OFFICE OF THE OMBUDSMAN - Related Links
OFFICE OF THE OMBUDSMAN - Related Links
OFFICE OF THE OMBUDSMAN - Related Files
OFFICE OF THE OMBUDSMAN - Related Files