On February 24th, staff members of the Department of Juvenile Justice's Office of Volunteer and Victim Services  participated in the Polar Plunge, the largest fundraising effort benefiting the Special Olympics of Georgia.  
Over 100 hundred participants journeyed to Acworth Beach to enjoy live music, food, prizes and to jump into icy waters in the middle of winter for a worthwhile charity. 
DJJ "plungers" raised over $1,800 for Special Olympics athletes in Georgia. Led by Office of Planning and Preparedness Director Scott Cagle and Office of Victim and Volunteer Services Director Latera Davis, DJJ volunteers who came to the Polar Plunge included Victor Roberts Sr., Chrissy Kaczynski, Joi Bryant, Marion Marlow, Sara Gardner, Tomika Grigsby and Diana Lindsey.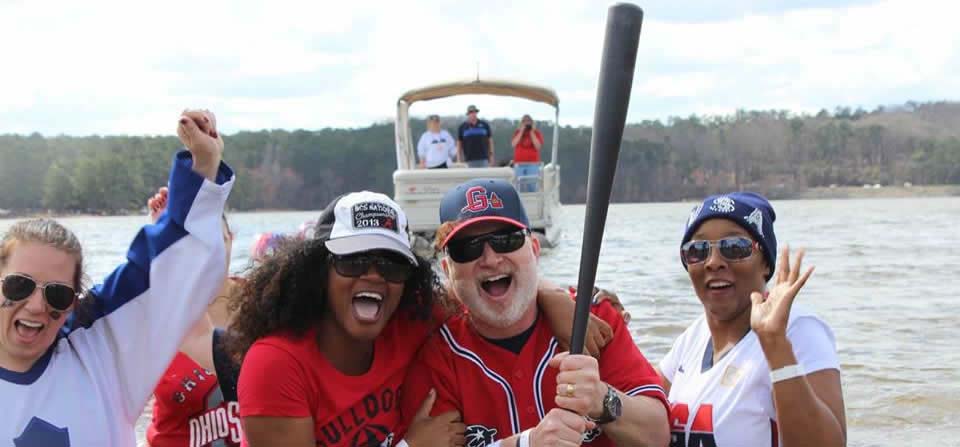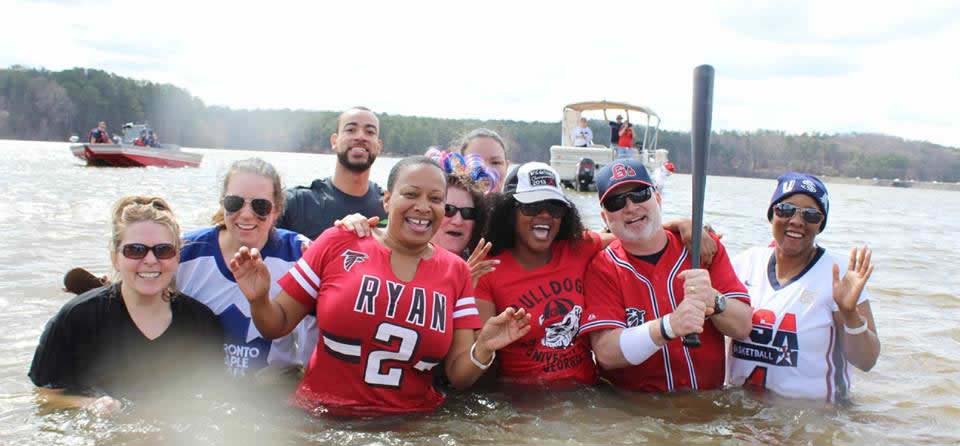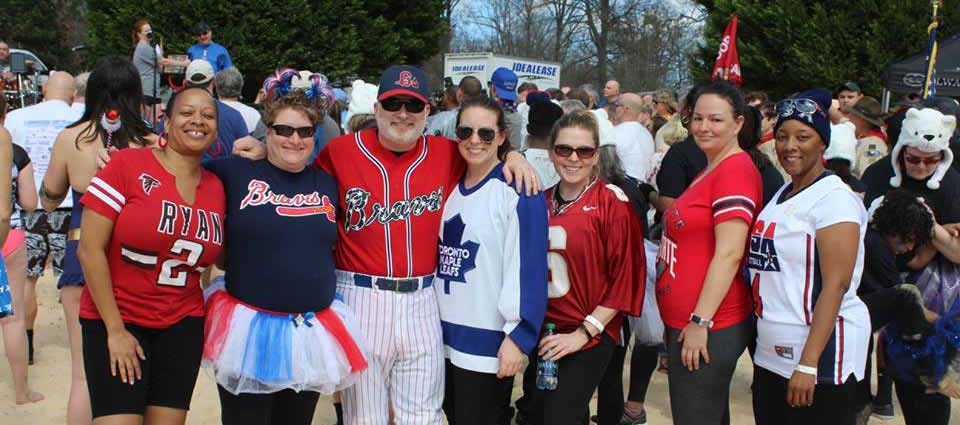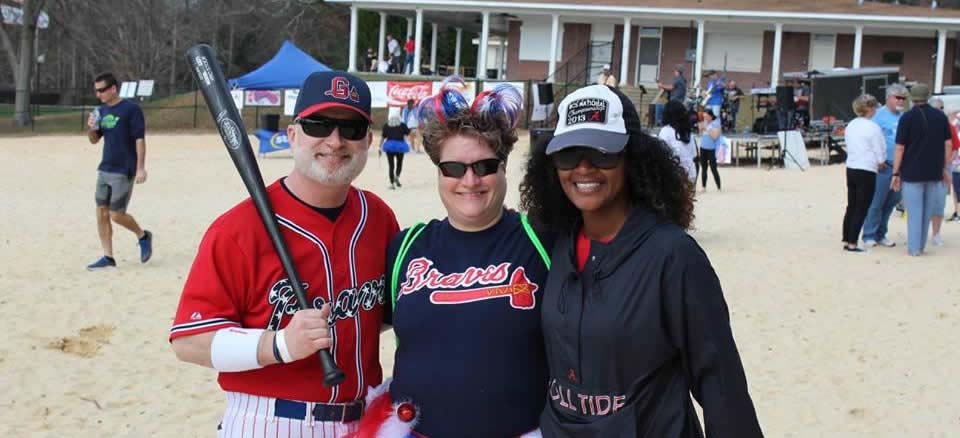 The mission of Special Olympics Georgia is to provide year-round sports training and athletic competition in a variety of Olympic-type sports for all children and adults with intellectual disabilities, giving them continuing opportunities to develop physical fitness, demonstrate courage, experience joy, and participate in the sharing of gifts, skills and friendship with their families, other Special Olympics athletes and the community.
The goal of Special Olympics Georgia is to help bring persons with intellectual disabilities into the larger society under conditions whereby they are accepted, respected, and given the chance to become useful and productive citizens.  Special Olympics Georgia invests in people with intellectual disabilities, helping them to develop athletic skills, while also promoting the abilities of the athletes off the field.
To learn more about Special Olympics Georgia, visit them on the web at www.specialolympicsga.org.