This August, attendees from all over the world gathered in Minneapolis to learn, discover, connect, and reconnect at the 148th Congress of Correction for the American Correctional Association (ACA).  The Georgia Department of Juvenile Justice was well represented at this year's Congress of Correction with appearances by Commissioner Avery D. Niles, DJJ Chief of Psychology Dr. Ron Koon, and DJJ Director of Office of Behavioral Health Dr. Christy Doyle. 
During the conference, Dr. Koon was specifically singled out for honor with his nomination to serve on the ACA Delegate Assembly. As an assemblyman, Dr. Koon is at the forefront of policy development for psychology programming for youth nationally in the juvenile correctional system. 
The Congress of Correction conference provides attendees and exhibitors with an opportunity to personally interact with thousands of corrections professionals. At each conference, there are hundreds of workshops, meetings and events, that allow attendees to educate themselves and network. Attendees can work towards professional certification and will learn information that will help them in their daily work. During each conference, the Commission on Accreditation holds panel hearings and awards accreditation to various correctional facilities. The conference also features an expansive exhibit hall where attendees can interact with hundreds of companies in the correctional industry. 
Congratulations again to Dr. Koon and all of the attendees of this year's Congress of Correction.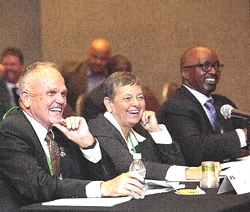 DJJ Commissioner Avery D. Niles at the 148th Congress of Correction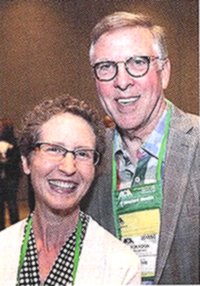 DJJ's Dr. Christy Doyle and Dr. Ron Koon