:
The December 9th meeting of the Board of Juvenile Justice has been canceled. The next meeting is scheduled for January 2022.
DJJ Youths Graduate from the Home Depot Career Planning Workshop
HomeDepotWeb.jpg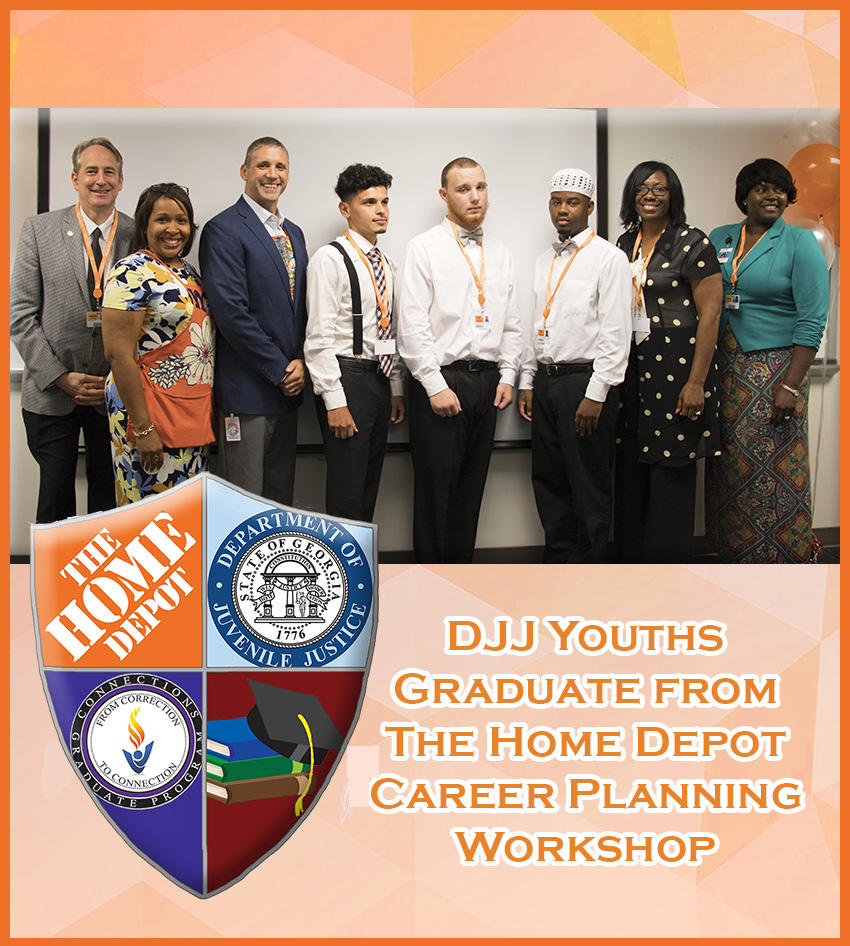 Recently, the Georgia Department of Juvenile Justice (DJJ) partnered with The Home Depot, America's largest home improvement supply company, to develop the Home Depot Career Planning Workshop. The workshop is a pilot program designed to teach high school graduates/GED recipients at the Atlanta Youth Development Campus (YDC) essential skills needed for employment upon their release from DJJ's custody. On June 14th, The Home Depot Resource Center in Atlanta hosted a graduation ceremony to celebrate the students who completed the eight-week program. Members of the DJJ Executive Team also attended to show their support and take part in the celebration.
Home Depot Graduation_1.jpg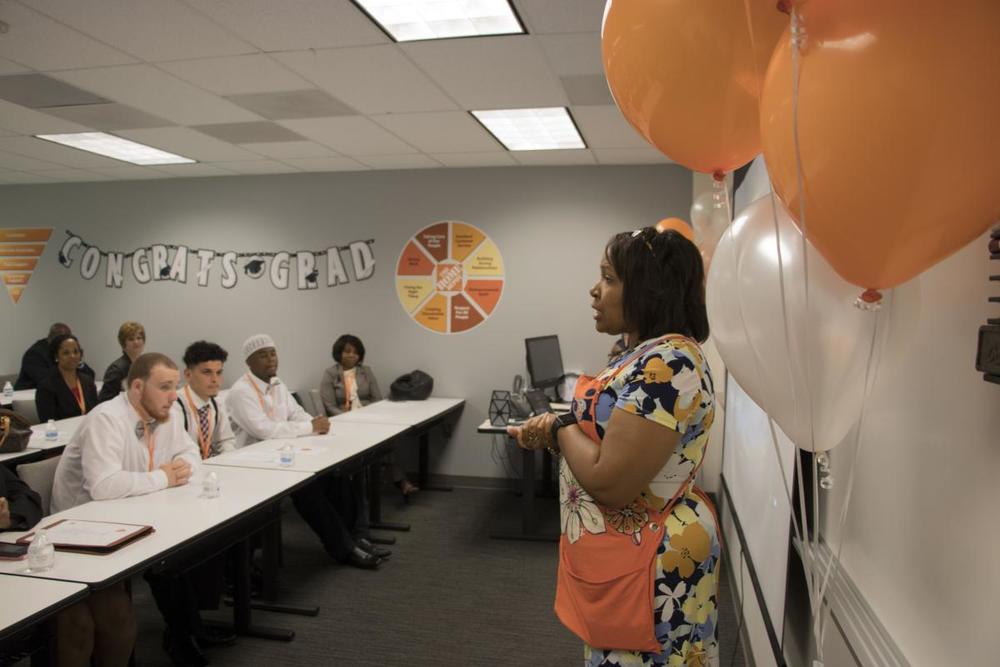 Marci Scott, Senior Human Resource Manager for The Home Depot and one of the workshop instructors who visited Atlanta YDC, welcomed guests to the ceremony. "It was a privilege teaching these gentlemen. I want to thank DJJ and The Home Depot for this opportunity," said Scott. "Also, to our graduates who are with us today, I want you to take the knowledge you have learned and use it to move forward. You all have bright futures ahead of you."
The Home Depot Career Planning Workshop covered multiple topics such as career planning, goal setting, effective communication, resume writing and interview tips, and conflict resolution. "This partnership with The Home Depot has opened new doors for our youths. These youths have learned skills that will prepare them to enter the workforce and become productive citizens," said Dr. Michael McKnight, Georgia Preparatory Academy principal at Atlanta YDC. "I am very proud of their hard work and dedication."
David Pearson, Senior Director of Human Resources for The Home Depot and another workshop instructor, gave the graduates an overview of the different career pathways one can take with The Home Depot. He told the youths that it was a pleasure working with them and was impressed by their level of engagement and the types questions they asked.
Home Depot Graduation_9.jpg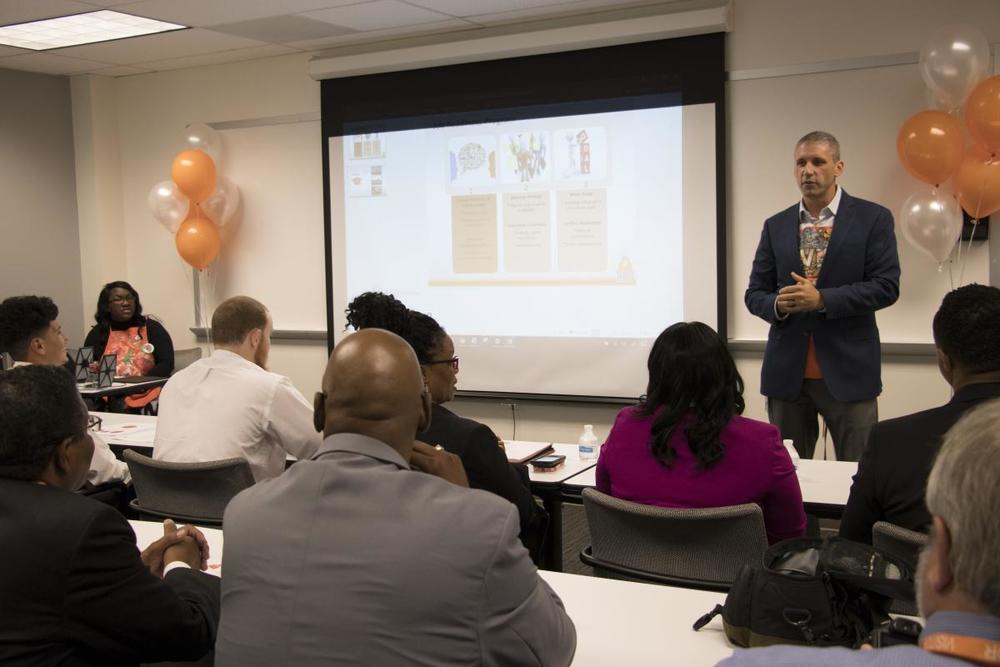 Home Depot Graduation_18.jpg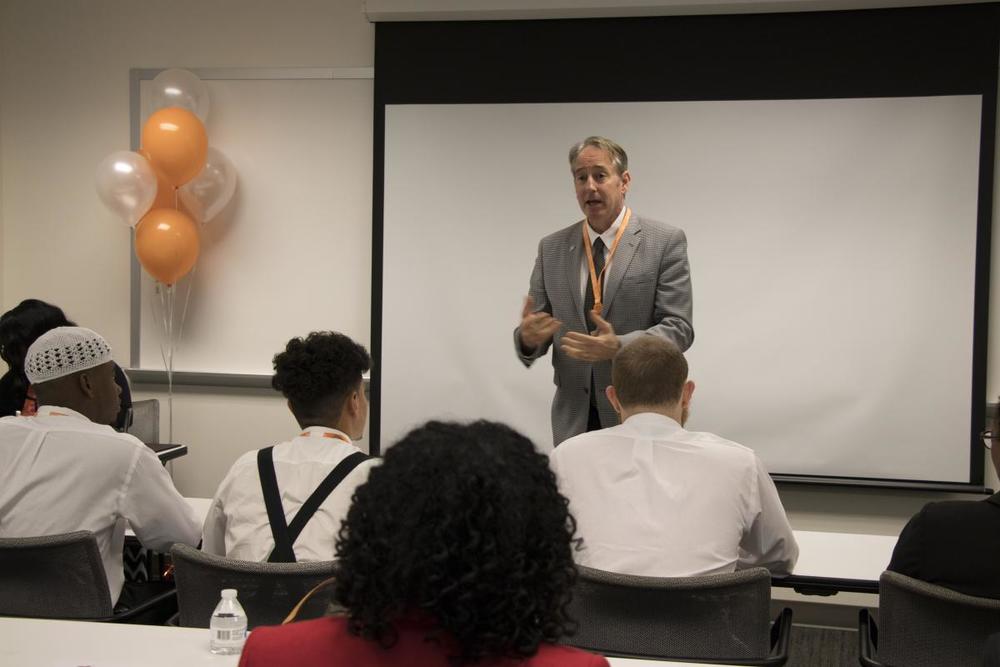 "I want to thank Mr. Pearson and Ms. Scott and The Home Depot team. We are so grateful to have this partnership. The young men here today, and the others who also participated, are thankful to be a part of such an amazing opportunity," said DJJ Assistant Commissioner Joe Vignati. "DJJ is always eager to partner with reputable businesses to help give our young people more chances to succeed. Everyone has made mistakes, but that doesn't mean we can't move on from them. I want to thank The Home Depot for working with us to help give these young men a better future."
The workshop was offered to youths through DJJ's Connections Graduate Program (CGP). The mission of the program is to provide opportunities for high school graduates/GED recipients to obtain a college education and/or career and life skills that promote personal growth and development.
Carrie Hamilton, Program Coordinator for the Connections Graduate Program, shared her reflections on the partnership. "The Home Depot has created an important opportunity by developing a curriculum to enhance employability skills for DJJ youth. And, in doing so, they created a relationship built on trust between both parties. They immediately gravitated to Ms. Scott and Mr. Pearson. We are here today to celebrate that trust. Our youth have developed transferable skills they will use in our care and after their release. It is through opportunities like the one with The Home Depot that provide hope and positive change."
Youth Juan Leon-Garcia, who was elected to give class comments during the graduation, said "I am grateful for the opportunity The Home Depot has given me and my fellow classmates. I learned many new skills and enhanced some I already knew. If I were given the chance to work at The Home Depot, I would give my all. Some of the lessons we took away from Mr. Pearson and Ms. Scott were to be life-long learners and keep moving forward even in times of hardship. They have generously given their time, expertise and words of encouragement."
Home Depot Graduation_27.jpg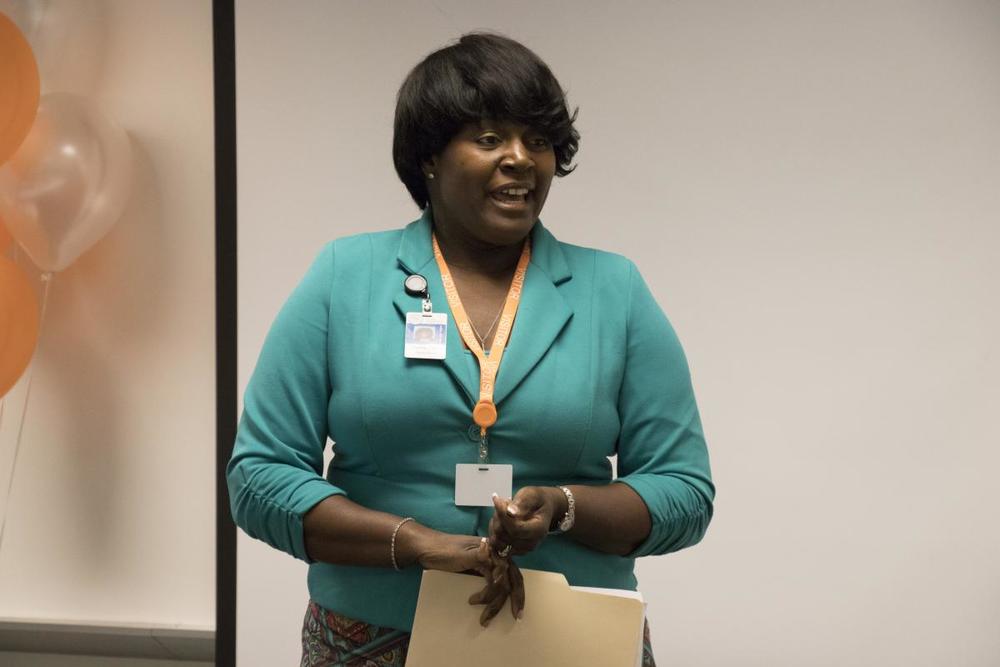 Home Depot Graduation_29.jpg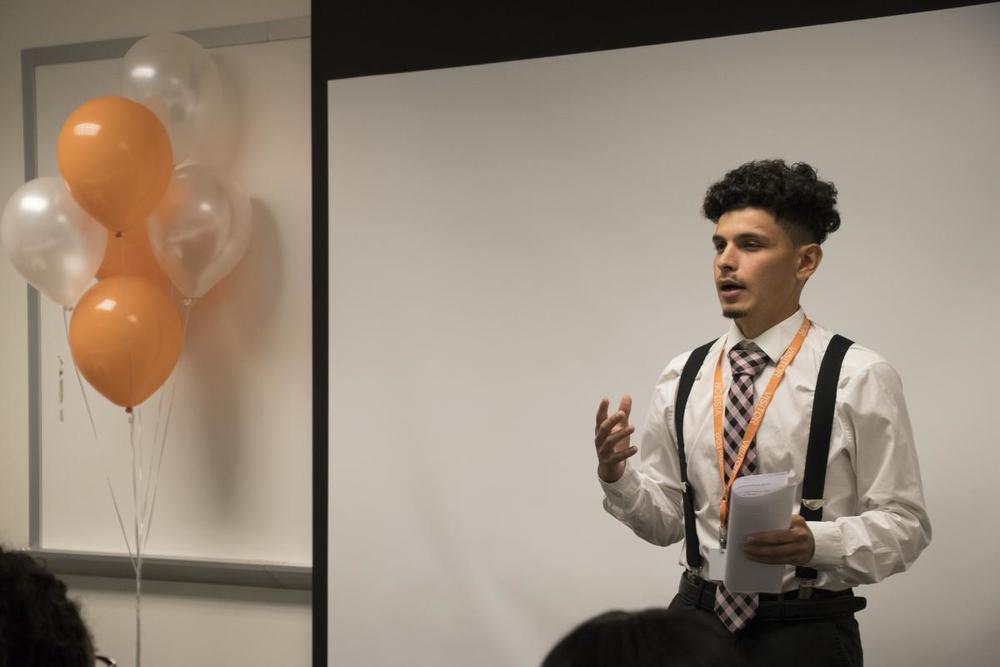 Home Depot Graduation_30.jpg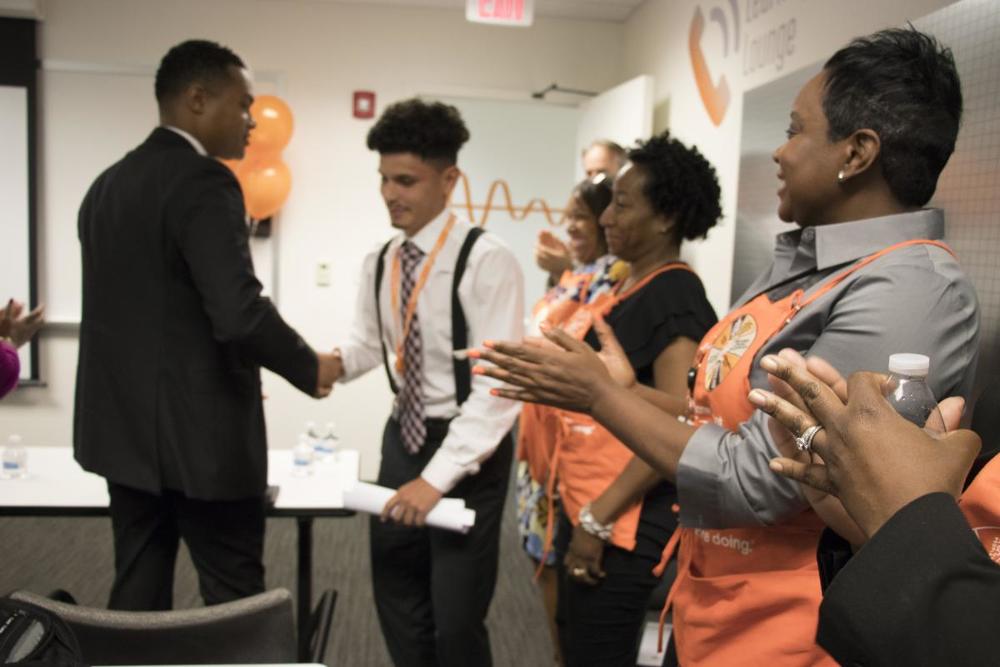 Home Depot Graduation_37.jpg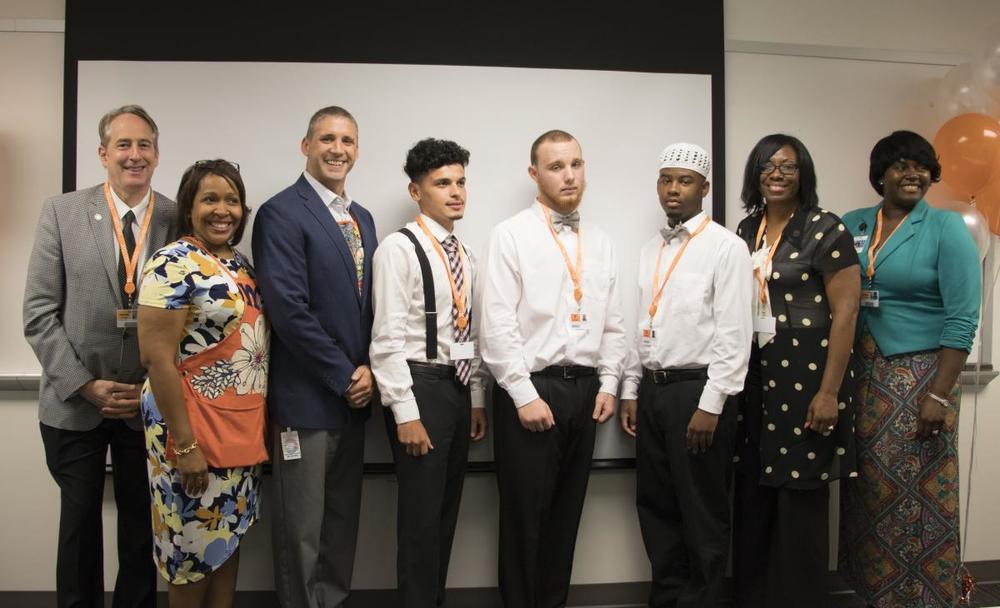 Graduate Dylan Reed, who intends to pursue a career in construction, believes the knowledge and confidence he gained from the course will help him achieve his goals. Reed is especially grateful to Ms. Scott for giving him and his classmates the motivational push they needed.
Pearson and Scott presented each youth with a Certificate of Completion. Jessica Harrison, Senior Human Resources Manager for The Home Depot, and Teresa Willis, Connections Graduate Program Instructor, were also thanked for teaching workshop class sessions at Atlanta YDC.      
Home Depot Graduation_39.jpg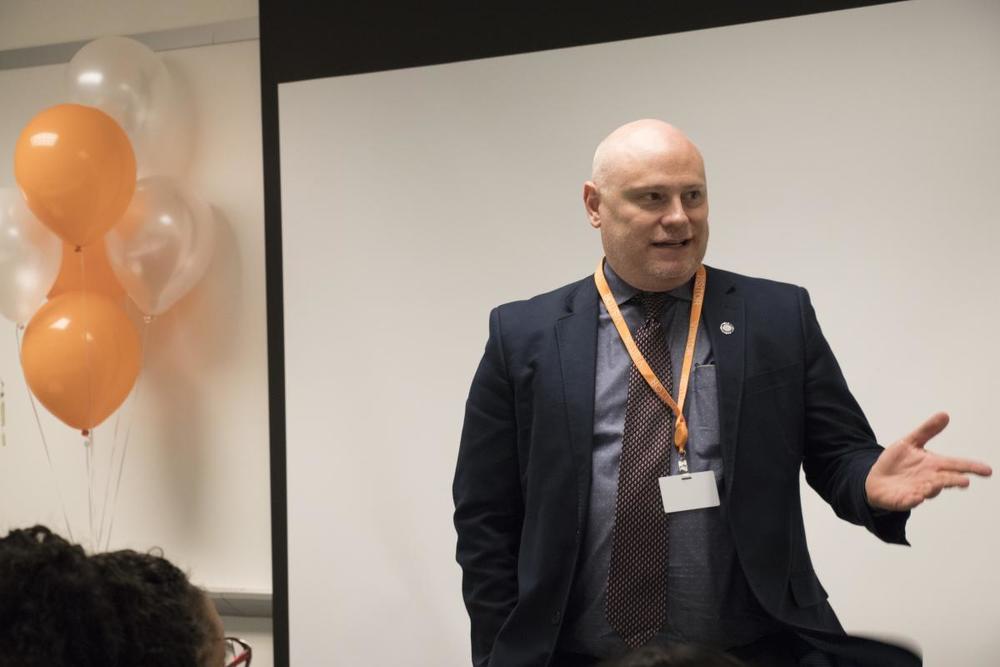 Home Depot Graduation_45.jpg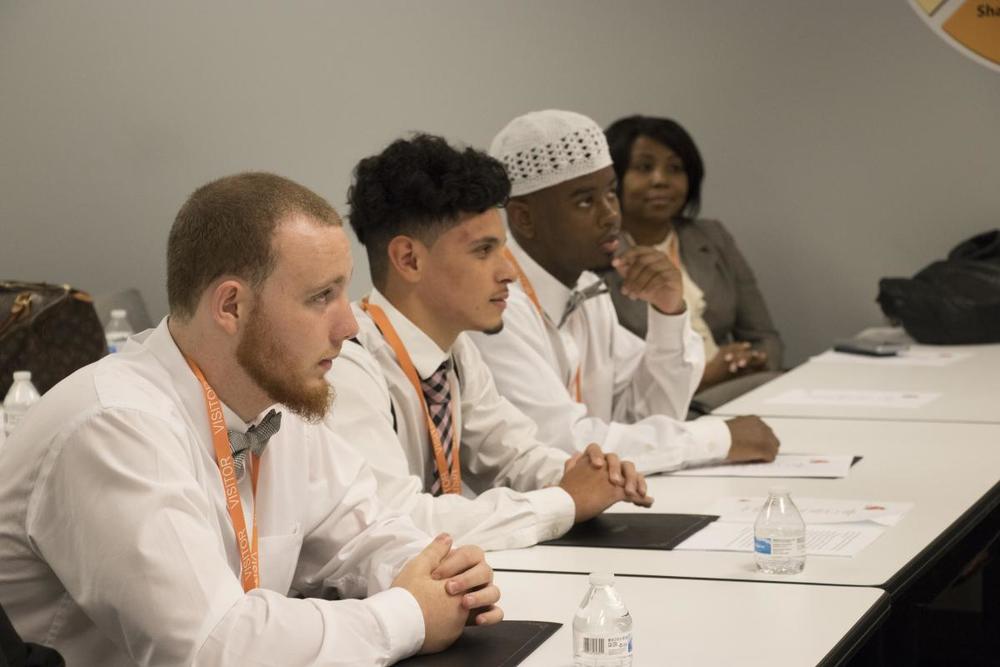 Home Depot Graduation_66.jpg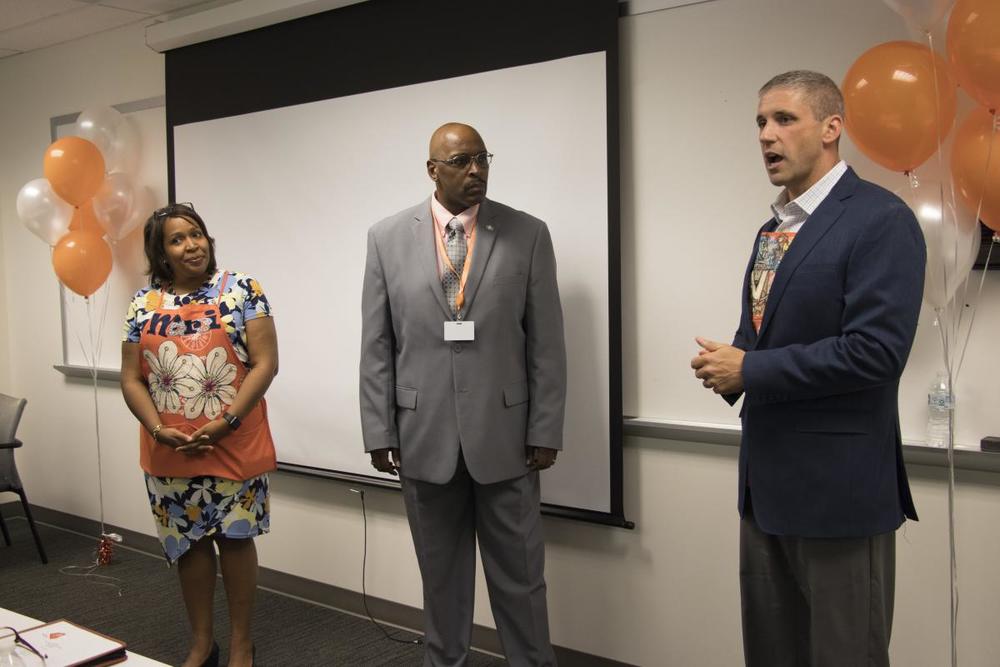 The Home Depot Career Readiness Workshop not only taught DJJ youth transferrable skills needed in the job market, but more importantly has left a lasting and meaningful impact on both the youths and the instructors who saw within them great potential. "Community partnerships are essential in turning the youths in our care into contributing members of society. The Home Depot has gone above and beyond in showing their dedication in helping these young men succeed. I look forward to continuing this partnership in the future," said DJJ Commissioner Avery D. Niles.