Office of Nutrition and Food Services
Food and Nutrition Services
The Office of Nutrition and Food Services (ONFS) is responsible for meeting the nutritional and dietary needs of youth housed in DJJ facilities.  This goal is accomplished by providing continuous education, training and support for the food services staff, menu design and distribution and nutrition education information. A team of nationally registered and state licensed dietitians plan all menus, which includes those for breakfast, lunch, dinner and three snacks, providing approximately 3,000 calories per day based on the Recommended Daily Allowances and Dietary Reference Intakes.  DJJ participates in the National School Lunch Program, the School Breakfast Program and the Wellness Program regulated by the United States Department of Agriculture (USDA).  Youth with special dietary needs such as diabetes, hypertension or obesity receive special menus that aid in their overall medical treatment.
As a component of the Office of Health Services, this office is committed to assisting in the growth and development of all youth. This commitment is supported by the provision of healthy foods that supply nutrients and fluids necessary for proper growth, development and health maintenance.  ONFS is an important part of the department's efforts to increase youth awareness regarding long-term healthy food choices and fitness.
Food and Nutrition Services include:
Breakfast, lunch and after-school wellness as a participant in the USDA National School Meal Program.
The Choose My Plate (food pyramid) features zero trans-fats, whole grains and improved fruit and vegetable standards. DJJ does not serve fried foods and has increased fresh items over canned, high-sodium products. 
Participation in the USDA Wellness program - healthy after-school snacks during a wellness lesson. 
Monitoring all applicable requirements of the federal School Nutrition Program - provision of required menus, use of USDA food commodities, meal counts and reimbursement to DJJ. 
Staff training/technical support in food safety, sanitation and clinical care and treatment.
Implemented an annual menu roll-out meeting for food services staff with food demonstrations, taste tests and a recipe review. 
1aboutonfssmall.jpg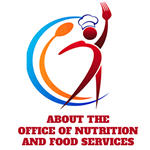 About the Office of Nutrition and Food Services
2menusonfssmall.jpg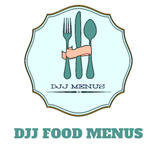 Office of Nutrition and Food Services Menus
4contactonfssmall.jpg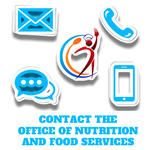 Contact the Office of Nutrition and Food Services
5djjwellnesssmall.jpg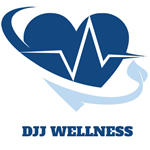 DJJ Youth Wellness Program Initiative
7georgiagrownlogosmall.jpg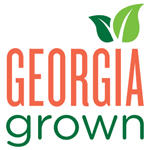 _______________________________________
Summer Food Rocks! 
The U.S. Department of Agriculture's Summer Food Service Program, also known as the Summer Meals Program, provides kids and teens in low-income areas free meals when school is out. To find USDA-approved meal sites in your neighborhood, where children and teens age 18 and younger receive free meals in a safe and supervised environment, visit: https://www.summerfoodrocks.org/#. 
_______________________________________
ndsusda18b.jpg