Connections Graduate Program (CGP)
Connections Graduate Program (CGP)
The Connections Graduate Program (CGP) is designed to prepare Georgia Preparatory Academy and GED graduates opportunities for college and/or careers that demand them to be intelligent, skilled, and critical thinkers.  As graduates plan to transition back to their communities, CGP will prepare them to adjust to everyday, educational or professional life and empower them to understand the social, moral and legal implications of what they do.  CGP curriculum provides in-depth exposure to a range of disciplines that assists graduates to be college, career, of life-ready upon their release from the Department of Juvenile Justice.
The CGP collaborates with community partners to offer various opportunities to graduates in support of the Five Programmatic Thrusts. Graduates are exposed to a variety of programs and workshops associated with the programmatic thrusts preparing them for successful transitions back to their communities.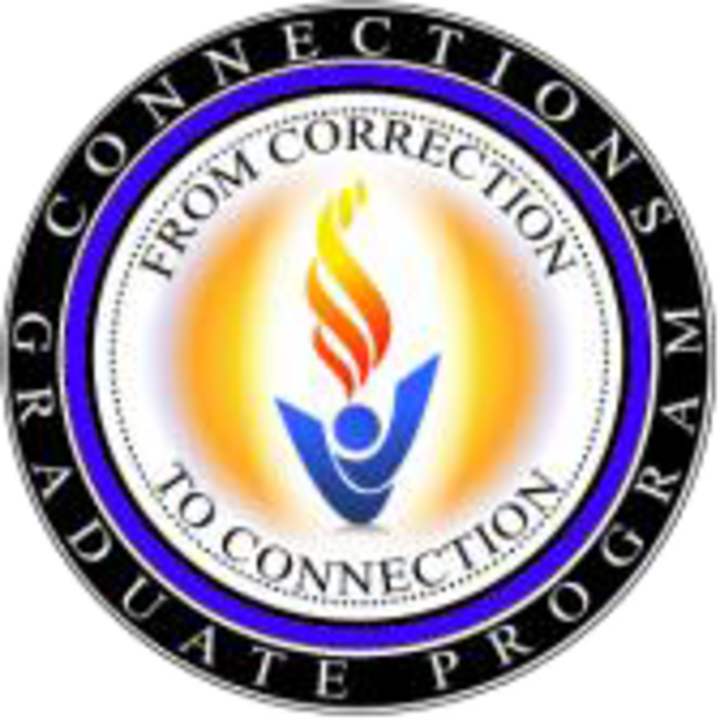 eCore
eCore is a collaborative program of the University System of Georgia (USG), in which affiliate institutions collaborate to offer general education courses to students in an online setting. CGP graduates enrolled in eCore are taught by highly qualified instructors who are employed at SACSCOC accredited colleges and universities in USG. Course credits earned through eCore are awarded by the affiliate home institution, and are transferable within the USG as well as to other regionally accredited institutions.  
GeorgiaBEST
GeorgiaBest stands for Business Employability Skills Training and is offered through the Georgia Department of Labor (GDOL).  The lesson plans have been developed to teach top soft skills (punctuality, teamwork, communication, attitude, and more) required to be successful in the workforce.  Graduates are presented certificates to serve as an advantage on their resumes, college applications, and in job interviews.  Georgia businesses recognize the importance of GeorgiaBEST and understand that GeorgiaBEST participants have gone above and beyond to prepare themselves for the workplace.  
Home Depot Career Planning Workshop
The Home Depot Career Planning Workshop is a three-module session facilitated over an eight-week period.  Home Depot leadership facilitates a curriculum focused on developing and enhancing career planning and job readiness skills.  Graduates have a chance to interact and engage in discussions, activities, and lectures while obtaining information that help to hone skills in preparation of a job or career.  The one-on-one dialogue with Home Depot leaders proves to be a highlight for graduates as graduates can ask specific job related questions of decision makers.  At the end of eight weeks, graduates participate in an off-site graduation ceremony to celebrate their completion of the modules.  
Library Systems of Georgia
CGP has collaborated with library systems of Georgia to offer graduates library cards affording them online opportunities to check out library books, audio books, music, and gain access to resources that overall improve their quality of life.  Various libraries within the state are providing information and encouraging reading, literacy, and continued education through equal access to information for all Georgians.  Youth returning to their communities will be able to use library cards to obtain college and career information, resources to assist in their reentry, and support for their personal growth and development.  
TCSG
DJJ Connections Graduate Program has been given access to use TCSG's Work Ethic plan with graduates.  Work Ethic refers to the basic academic, interpersonal, critical thinking skills, and work ethics behavior that, when transferred to the occupational settings, facilitate job acquisition, retention, and advancement.  The 10 Work Ethic traits and definitions addresses in TCSG colleges are as follows: Appearance, Attendance, Attitude, Character, Communication, Cooperation, Organizational Skills, Productivity, Respect, and Teamwork.  Graduates completing Work Ethics will receive a certificate of completion.
ServSafe
ServSafe is a food and beverage safety training and certificate program administered by the National Restaurant Association. The program is accredited by ANSI and the Conference for Food Protection. Sanitation certification is required by most restaurants as a basic credential for their management staff. Graduates will have a chance to obtain a ServSafe Food Protection Manager Certifications.  The certificate expires five years of the date the certificate was awarded.  
WAGES
Developed at the University of Oregon School of Education, WAGES (Working At Gaining Employment Skills) is a curriculum to teach adolescents job-related social skills. WAGES contains 33 lessons, each designed to be taught within a 40- to 50-minute period along with complementary activities suited to be delivered in a nine-week term. The WAGES design includes incorporating the purpose of each lesson, learning outcomes, a review of a previous lesson, required materials, vocabulary to focus on, activities, and a wrap up.  This curriculum also allows the chance to put communication skills to the test through employer mock interviews.