Office of Nutrition and Food Services: Elbert Shaw RYDC Georgia Shape Grant Award
gashapeaward18e.jpg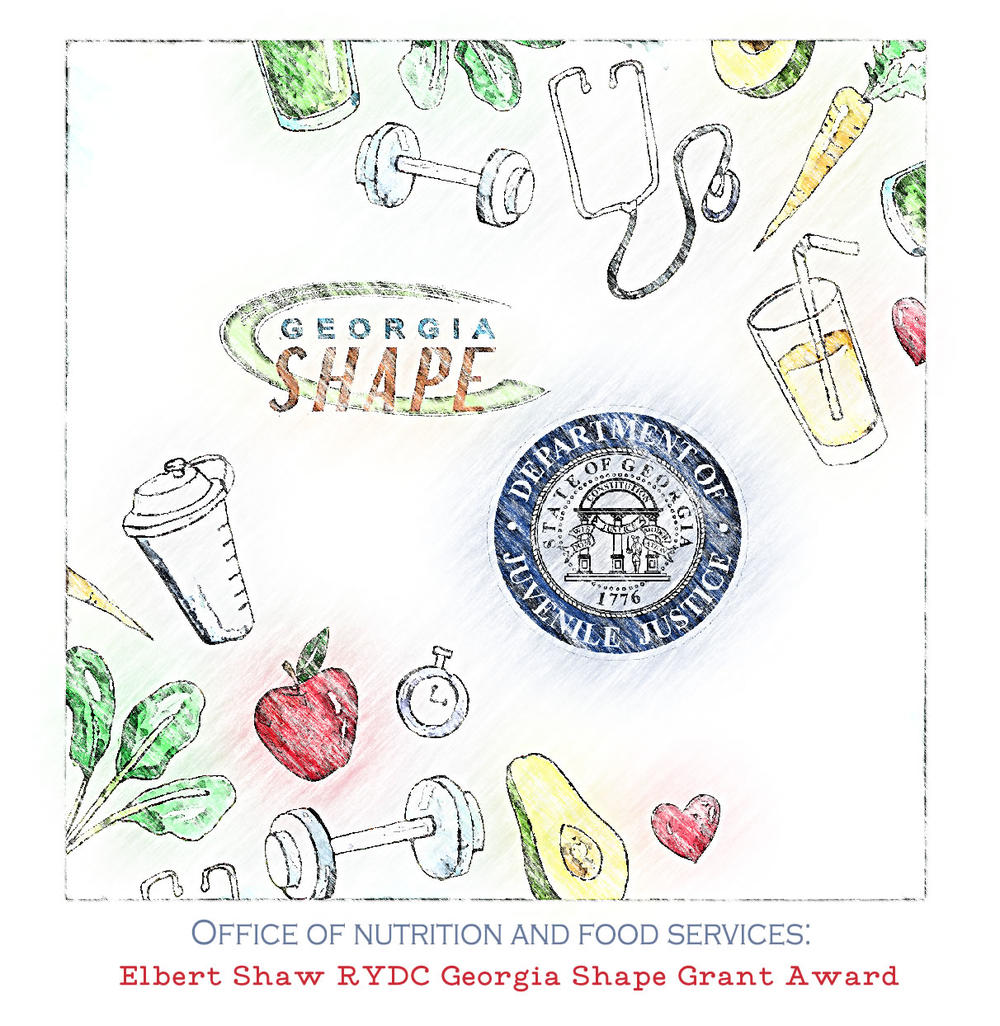 Recently, Office of Nutrition and Food Services Nutrition Program Administrator Jessika Anderson and Stephanie Morrison attended the Healthy Schools Summit sponsored by Georgia Shape, a program of the Georgia Department of Public Health. Georgia Shape is the Governor's statewide, multi-agency and multi-dimensional initiative that brings together governmental, philanthropic, academic and business communities to address childhood obesity in Georgia. 
At the Healthy Schools Summit, the Elbert Shaw Regional Youth Detention Center (Elbert Shaw RYDC) was awarded a $2000 Georgia Shape school health grant for the 2018-2019 school year.  Grantees are awarded either a $2,000 core grant to focus on nutrition or physical activity strategy or a $4,000 enhanced grant, which provides funding for both nutrition and physical activity programs. The funding is intended to empower schools to implement activities that promote lifelong healthy behaviors, many of which combat obesity and help reduce chronic diseases such as diabetes and high blood pressure. The Elbert Shaw RYDC plans on using the grant money to pay for an employee wellness program  and school garden initiative.
Throughout the year, awardees receive technical assistance from the Georgia Health Policy Center to ensure they implement sustainable activities customized for the needs of the students and staff. Collectively, Georgia Shape efforts are intended to improve the state's health outcomes among youth as part of the Georgia School Health and Physical Education Act. The Georgia Shape grants also help schools meet nutritional guidelines outlined by the United States Department of Agriculture's Healthy, Hunger-Free Kids Act and other federal requirements that protect and advance student health.
Congratulations once again to the Elbert Shaw RYDC for receiving this important programming grant.  For more information on the Office of Nutrition and Food Services, visit them on the web at https://djj.georgia.gov/food-and-nutrition-services.