:
The December 9th meeting of the Board of Juvenile Justice has been canceled. The next meeting is scheduled for January 2022.
Aaron Cohn RYDC/Muscogee YDC: ACA Accreditation
Recently, the Aaron Cohn Regional Youth Detention Center (Aaron Cohn RYDC) and Muscogee Youth Development Center (Muscogee YDC) both underwent week-long American Correctional Association (ACA) audits for national accreditation of their facilities and operations.
acaaug2018aa.jpg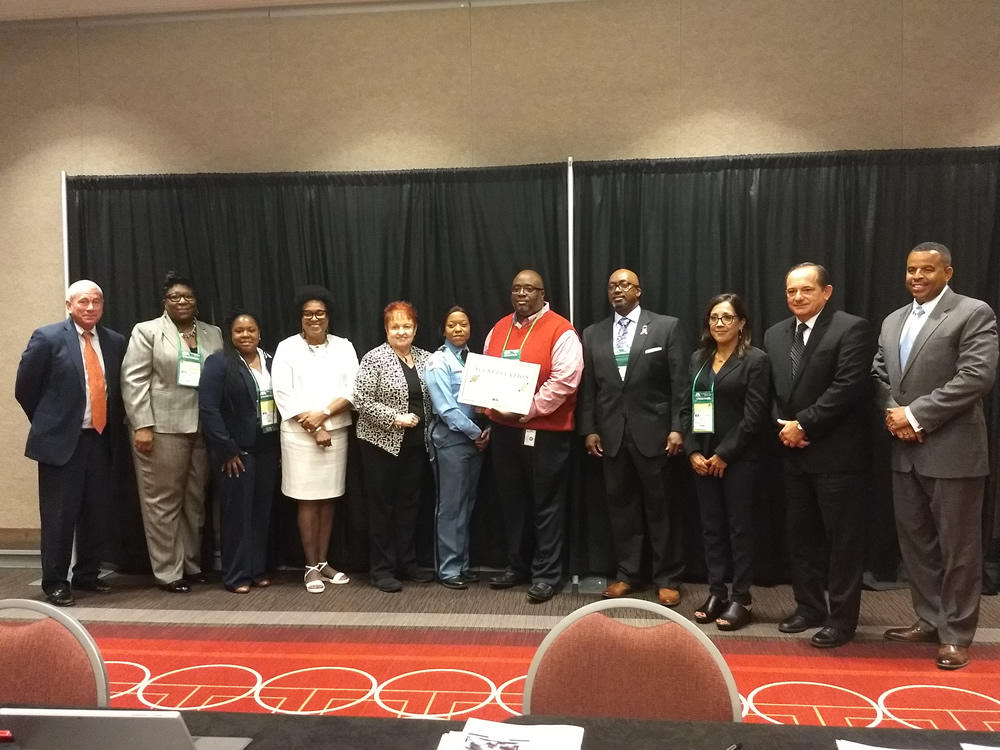 The standards created and refined by the ACA represent fundamental correctional practices that ensure staff and youth safety and security; enhance staff morale; improve record maintenance and data management capabilities; assist in protecting the agency against litigation; and improve the function of the facility or agency at all levels.  The roles of DJJ facilities seeking accreditation include development and monitoring of the ACA standards, facilitation of the ACA accreditation process (formalized by the Commission on Accreditation for Corrections), and creating training and community resources to help facilities, auditors, and administrators access and implement leading correctional practices.
During the audit process, Muscogee YDC scored a 100% on the mandatory standards and 99.67% on the non-mandatory standards.  The Aaron Cohn RYDC scored 100% on both mandatory and non-mandatory standards. Both audits consisted of in-depth facility tours and a review of over 400+ facility files.
acaaug2018cc.jpg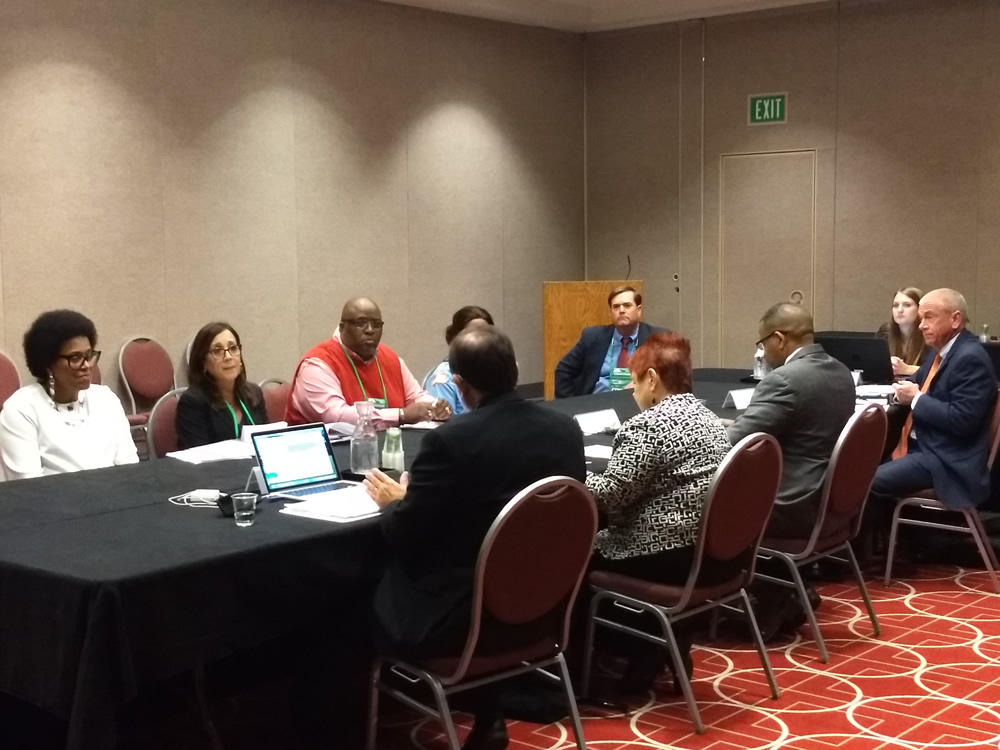 As part of the accreditation process, representatives from the Department of Juvenile Justice were required to appear before an ACA hearing panel to answer questions raised by each audit.  Taking place during the ACA Conference held in Minneapolis, DJJ was represented at the hearing by Commissioner Avery D. Niles, Assistant Commissioner Sean Hamilton and others in DJJ leadership. ACA Statewide Coordinators Jean Urrutia and Heath Holloway (along with Aaron Cohn RYDC Director Mario Mitchell) also attended the panel review which included excerpts from the successful audits.  Citing positive facility conditions, well-behaved youth, and noting the strong team atmosphere in both facilities, the ACA panel session highlighted the hard work needed for ACA accreditation.
acaaug2018ff.jpg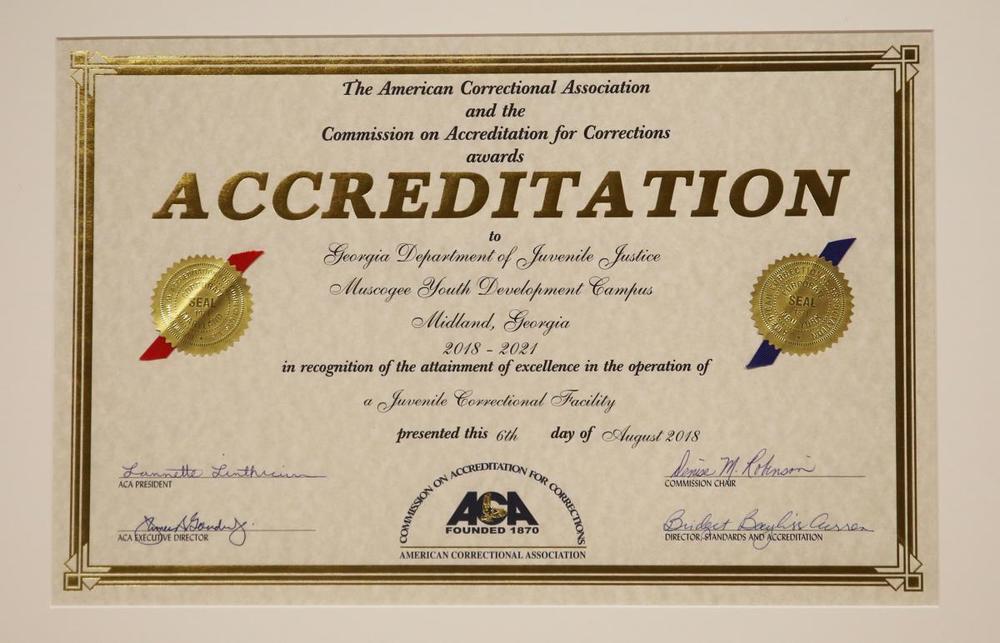 acaaug2018gg.jpg