:
The December 9th meeting of the Board of Juvenile Justice has been canceled. The next meeting is scheduled for January 2022.
Eastman YDC Horticulture Students Visit the Atlanta Botanical Gardens
Eastman YDC Gardens jpg.jpg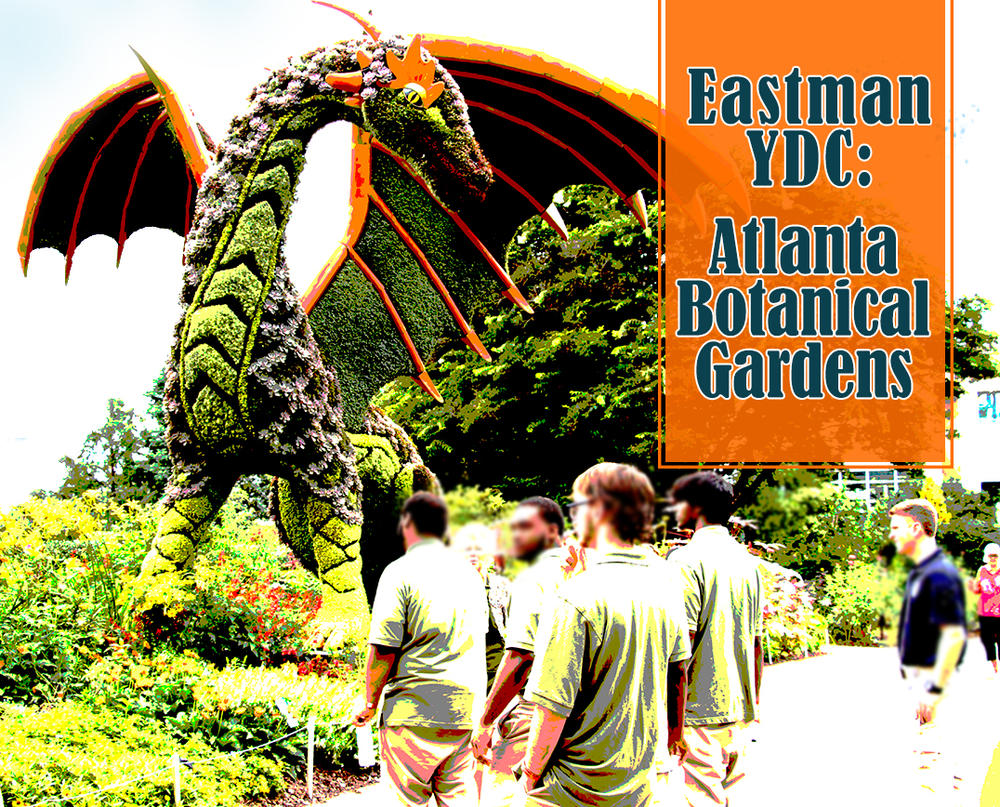 Students, instructors and Juvenile Correctional Officer (JCO) cadets at the DJJ Training Academy in Forsyth have been noticing the colorful array of flowers and plants that make a pleasing first impression at the entrance to the facility. Visitors are often surprised to learn the seasonal floral displays are the handiwork of DJJ youth enrolled in the horticulture program at the Eastman Youth Development Campus (YDC). 
The Eastman YDC horticulture students had a recent opportunity to expand their interest in planting and cultivating flowers with a DJJ field trip to the Atlanta Botanical Gardens. The trip was made possible through the generosity of the Botanical Garden's Title I School Discount Program. The discount removes economic barriers to allow students from Title I schools to experience the inspiring programs. The Office of Volunteer Services coordinated the educational trip with partners at Atlanta's Gardens to send DJJ students to see the floral exhibits at no cost.
Esatman YDC Gardens.jpg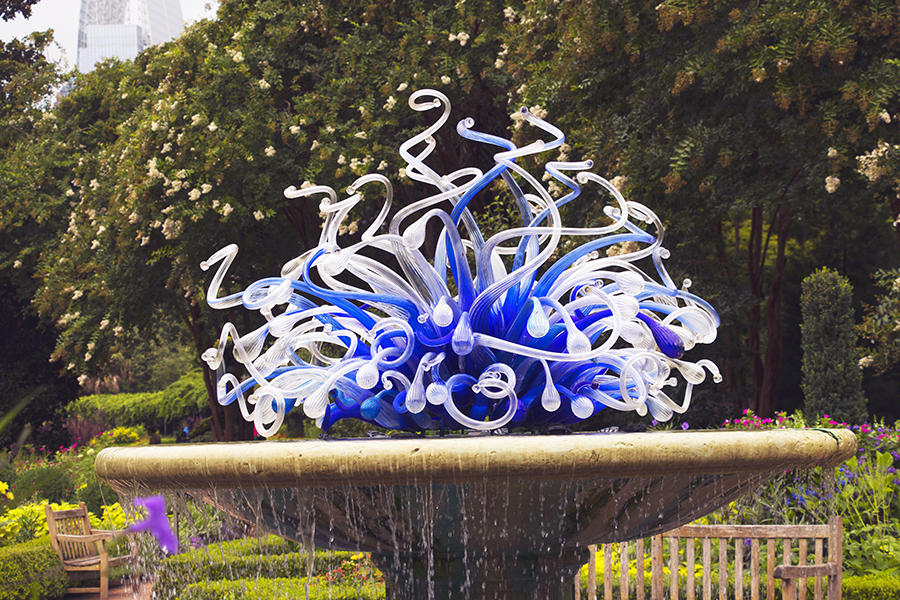 Esatman YDC Gardens_6.jpg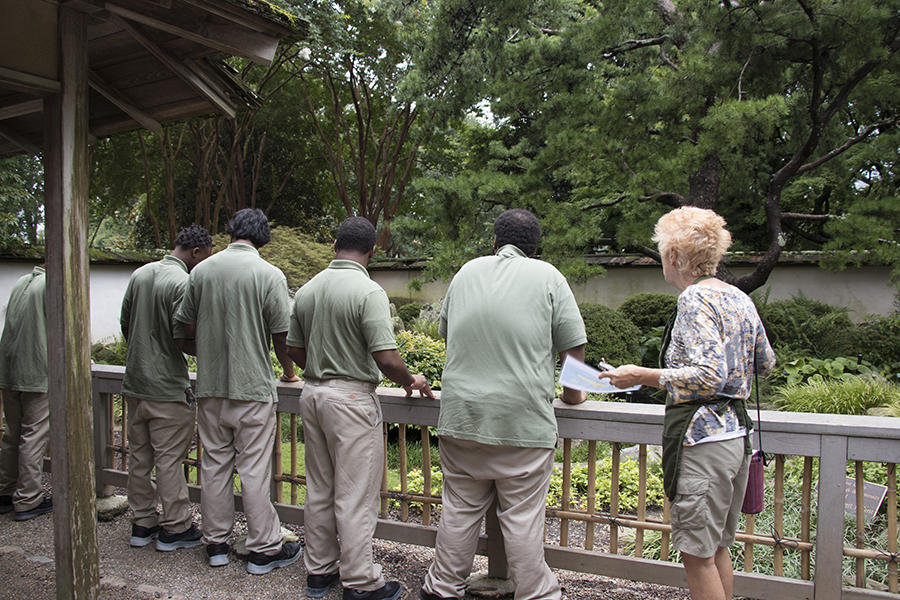 Esatman YDC Gardens_11.jpg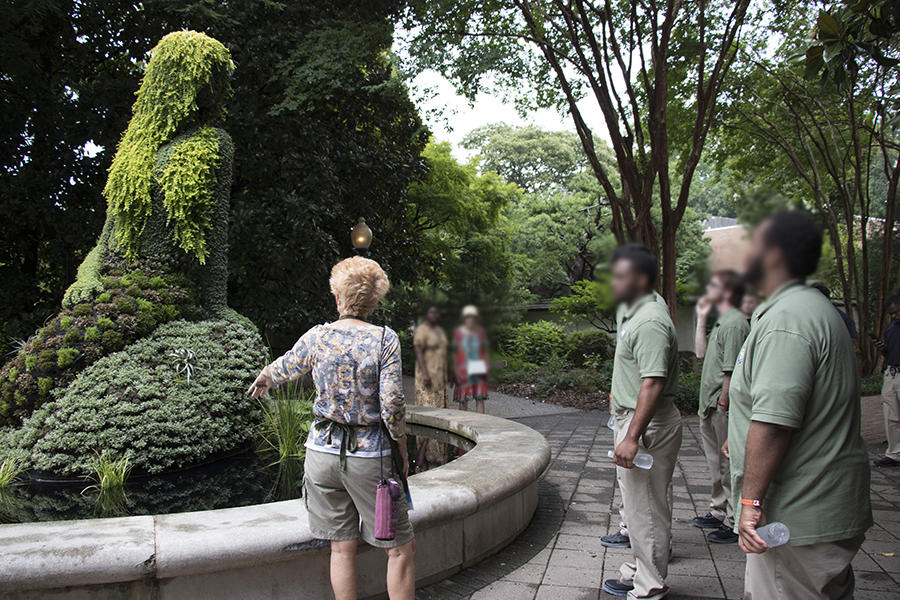 The horticulture students were especially excited to see the 'Imaginary Worlds: Once upon a Time' exhibit which features 14 spectacular large-scale botanical installations. A volunteer tour guide led the Eastman students and their Volunteer Services chaperones through the gardens where they saw many other colorful large-scale installations including the 'Earth Goddess', the 'Phoenix', and the 'Sleeping Princess and Dragon'.
The tour guide related some behind-the-scenes processes involved in designing, building and maintaining the living floral structures. The Eastman youths also learned about different biomes represented in the gardens and installations. They enjoyed exploring the Rose Garden, the Japanese Garden, the Fuqua Orchid Center and the Skyline Garden that featured a surprising array of desert flora. 
The students appreciated the opportunity to further their knowledge about gardening and gained new insight for grooming plants and flowers to beautify their environment. Staff from the Division of Secure Campuses and the Office of Volunteer Services say they look forward to planning more field trips to provide DJJ students with greater perceptions of life through similar cultural and educational activities.
Esatman YDC Gardens_13.jpg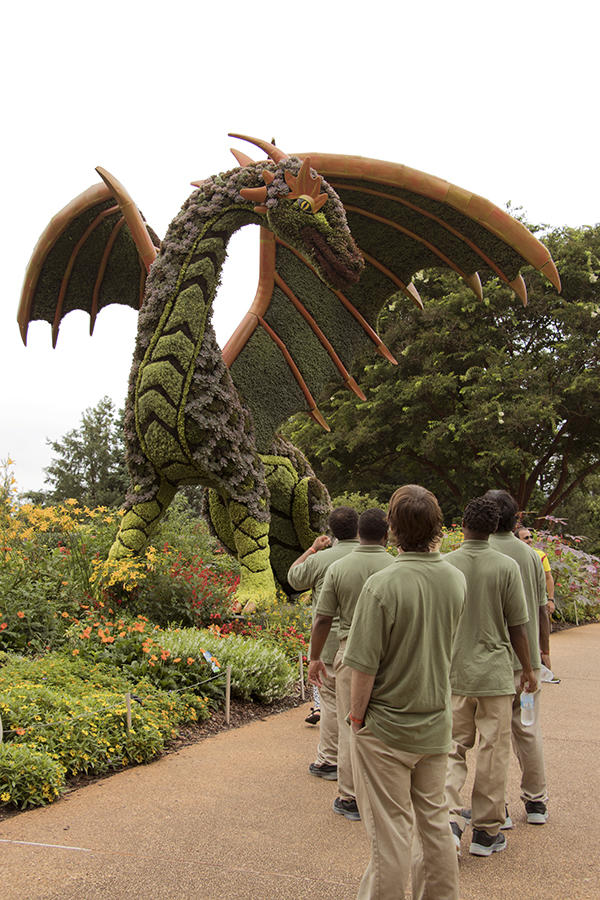 Esatman YDC Gardens_15.jpg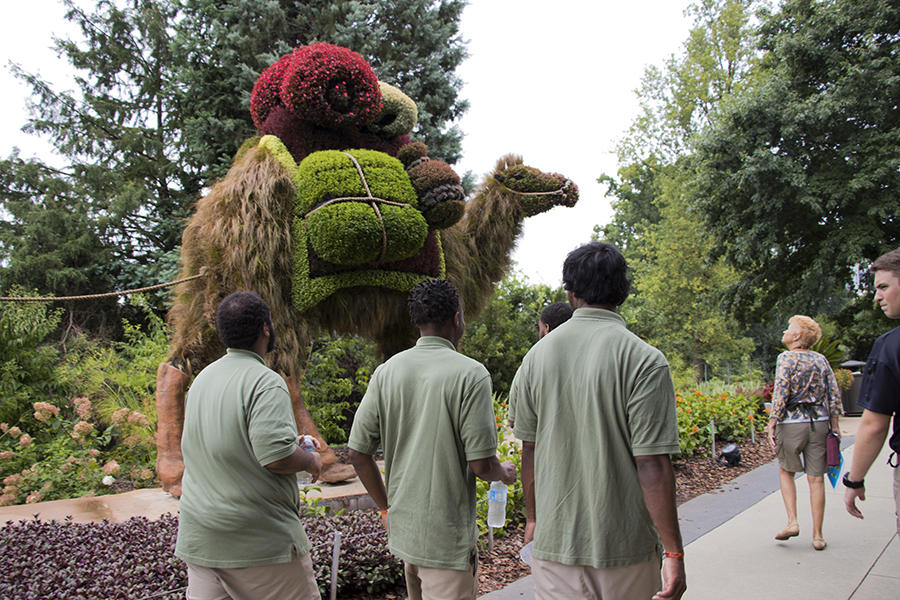 Esatman YDC Gardens_17.jpg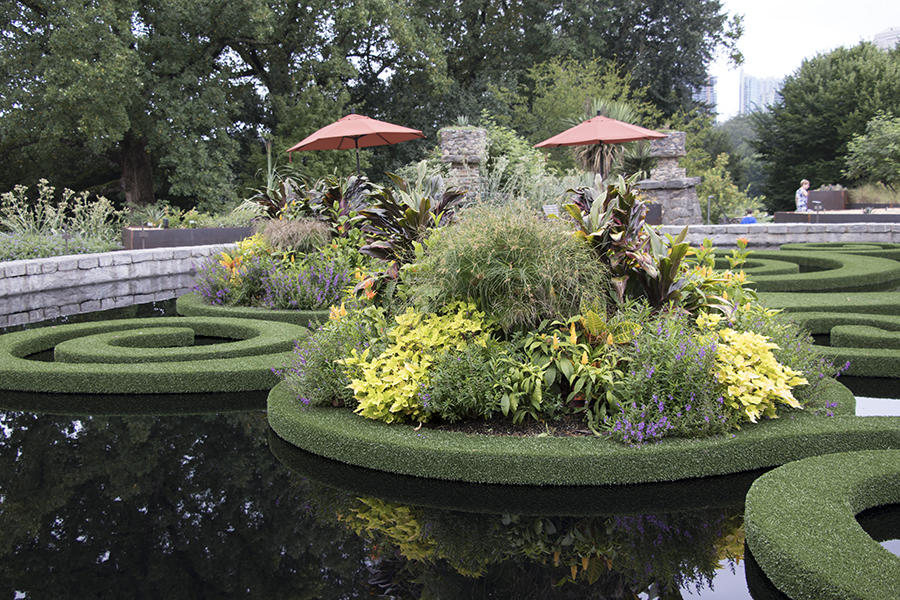 Esatman YDC Gardens_20.jpg