DJJ and the National Weather Center: Weather Scenarios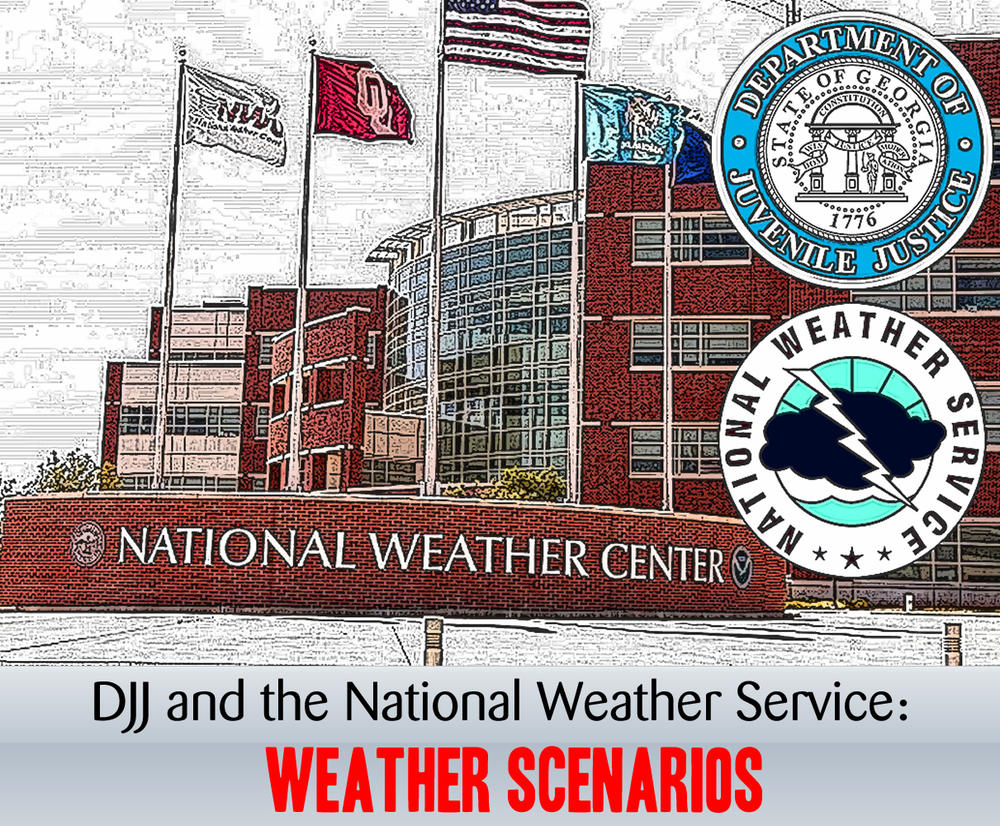 Story support and photos from Office of Planning & Preparedness Director Scott Cagle
Recently, Office of Planning & Preparedness Director Scott Cagle was one of eight emergency managers nationwide selected and recruited to participate in a special severe weather training scenario as part of the National Weather Service in Norman, Oklahoma.  The purpose of the training scenario was to test a new technology product developed by the National Weather Service to predict early storm warnings.
In the training scenario class, there were four emergency managers consisting of a city emergency manager, a county emergency manager, a healthcare emergency manager and the DJJ state agency emergency manager. Each team member was given the opportunity to use the new technology in simulated scenarios to see how it could be used in day to day situations. 
A weeklong experiment, the severe weather training scenario included daily exercises, and daily weather briefings from the National Weather Service meteorologists. PhD students studying the psychology of emergency situations including decisions made under stress recorded the scenario in total.
The work that took place as part of the severe weather training scenario will lead to earlier storm warning reporting and help provide increased data analysis to the decisions being made by emergency managers. More photos from the scenario can be found online at https://www.flickr.com/photos/noaanssl/41305867874/.