United Way and DJJ: 2017 Shoebox Project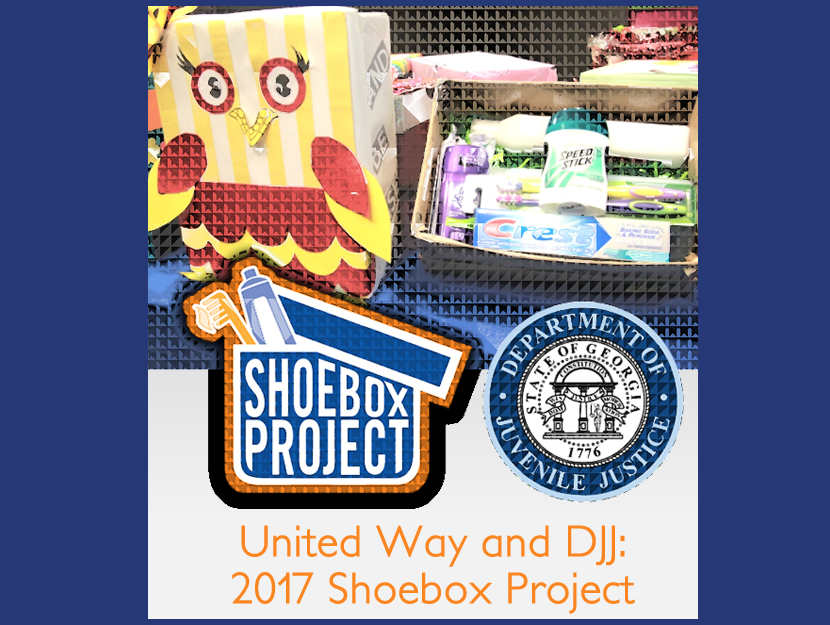 DJJ Launches Statewide Service Learning Contest for Youths
The Department of Juvenile Justice (DJJ) partnered with the United Way of Greater Atlanta to launch a new community service learning project for youths in DJJ care. For over 10 years, the United Way's Shoebox Project has brought together donors and volunteers to help those most in need. The Shoebox Project ran from March 1st through May 1st. During that time, shoeboxes were collected and filled with toiletries to help underserved men, women and children throughout the 13-county region the United Way of Greater Atlanta serves.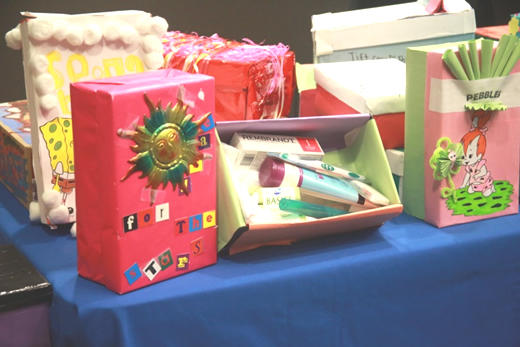 As part of the service learning project, DJJ youths participated in decorating and filling shoeboxes for the Shoebox Project. Youths decorated the shoeboxes with uplifting quotes, cartoon characters, sports teams and more. Overall, DJJ facilities and communities collected over 300 shoeboxes filled with toiletries, including toothbrushes, toothpaste, lotion, deodorant, shampoo and lip balm. Last year, the United Way of Greater Atlanta collected more than 41,000 filled shoeboxes, with a value of more than $830,000.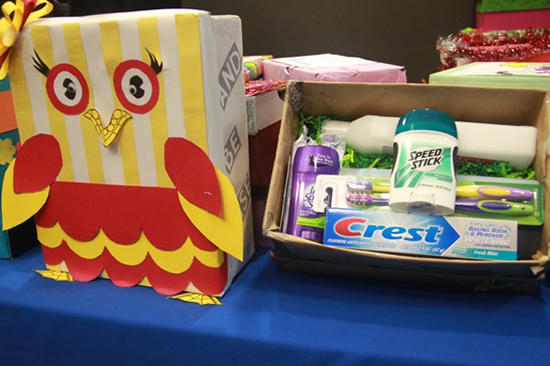 Commissioner Niles stated, "We are proud to partner with the United Way of Greater Atlanta in a program that provided DJJ youths the opportunity to participate in an activity that provides support and relief to the community. The Office of Victim Services and the Office of Volunteer Services worked closely with the United Way of Greater Atlanta to make this new service learning project a success."
The purpose of the service learning project was to engage youths in DJJ secure facilities and community service offices in activities that benefit local homeless families. Prizes will be awarded to the facility that contributes the most shoe boxes and the most creative shoebox in the categories of YDC, RYDC and Community Services Offices. To learn more about the Shoebox Project and how to donate, visit www.unitedwayatlanta.org.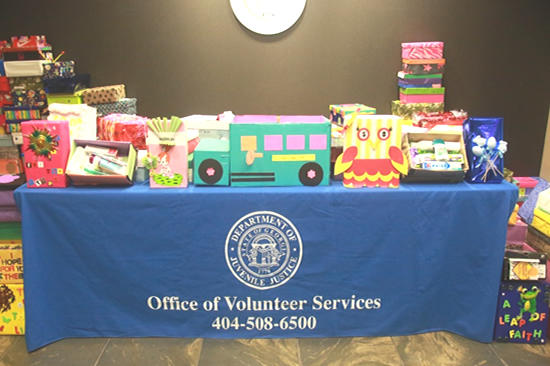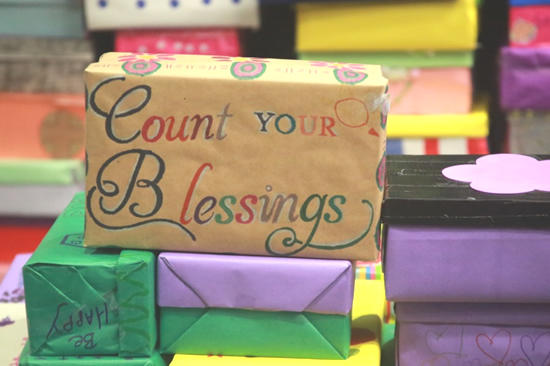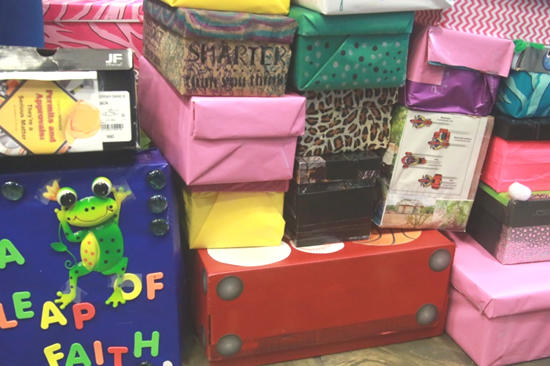 <div class="statcounter"><a title="godaddy tracker" href="http://statcounter.com/godaddy_website_tonight/" target="_blank"><img class="statcounter" src="http://c.statcounter.com/7906385/0/32260355/1/" alt="godaddy tracker"></a></div>