:
The December 9th meeting of the Board of Juvenile Justice has been canceled. The next meeting is scheduled for January 2022.
PBIS AT DJJ: EASTMAN YDC PANTHER POP-UPS
ppjune2015a.jpg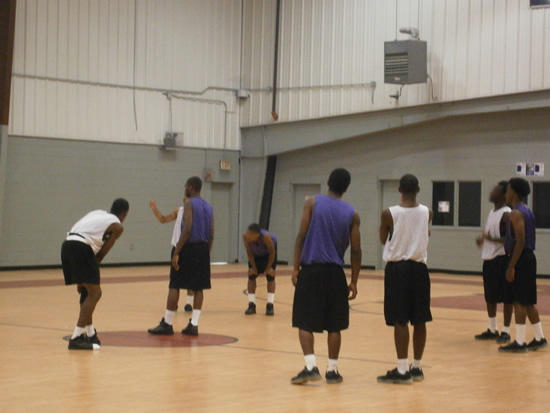 STORY BY CHASIDY TAYLOR, MEDICAL RECORDS/PBIS AT THE EASTMAN YDC

The Eastman Youth Development Campus (Eastman YDC) is proud to announce the creation of Panther Pop-Ups for the Positive Behaviorial Inventions and Supports (PBIS) program. Panther Pop-Ups are surprise PBIS events that will take place with no advanced notice as a reward for the good work and behavior of our youth. All youth who have been Disciplinary Report (DR)-Free for one to two weeks (depending on the event) and who have 5 to 25 c-notes (good behavior points) will be able to participate. Pop-Ups can consist of basketball games or other sports events, special movie screenings, board games, team building games, contests, and much, much more.

After review a year of DR information, a few members of the PBIS team noticed that DR's went down drastically right before larger PBIS events because youth knew they would be required to be DR-free to participate. These members brainstormed ways to get youth to maintain this positive behavior at all times and felt if youth can remain DR-free when they know events are occurring, why couldn't they remain DR-free all the time? Panther Pop-Ups were created as an incentive for all of this hard work. PBIS staff proposed this idea to the Eastman YDC Director and management, asking for a two month trial to see if the youth would respond to the program. Posters were posted throughout the facility and student council youth were advised to bring Pop-Up information back to the other youth in their dorms. In additionl, the Director, Assistant Directors, and the PBIS Team walked the facility telling youth about the events. The purpose: making sure that all youth at the Eastman YDC were aware of Panther Pop-Ups.

During the first Panther Pop-Up event, youth who were one week DR-free and who had ten c-notes available were eligible to participate. Over forty-two youths did so.

During the second event, the criteria for participation was two weeks DR-free and ten c-notes. Over fifty-two youths were eligible to participate.

Finally, for the third event, youth needed to be two-weeks DR-free and possess twenty c-notes. Over sixty-seven youths were able to attend this event.

Panther Pop-Ups work!

For the Panther Pop-UP on May 28th, we held a high school regulation basketball game. Considering that basketball is the most popular game at the Eastman YDC, the stakes were high to participate. For this event, youth had to be DR-Free for two weeks and the cost was 20 c-notes to play. Despite the cost, the Eastman YDC staff had to hold two separate events becasue out of eighty-nine youth in the general population, sixty-seven met the requirement.
Congratulations to every one who participated and who are working hard to improve PBIS at the Eastman YDC.