BizWhizz Program Teaches YDC Youth To Become Entrepreneurs
BizWhizz Youth Grads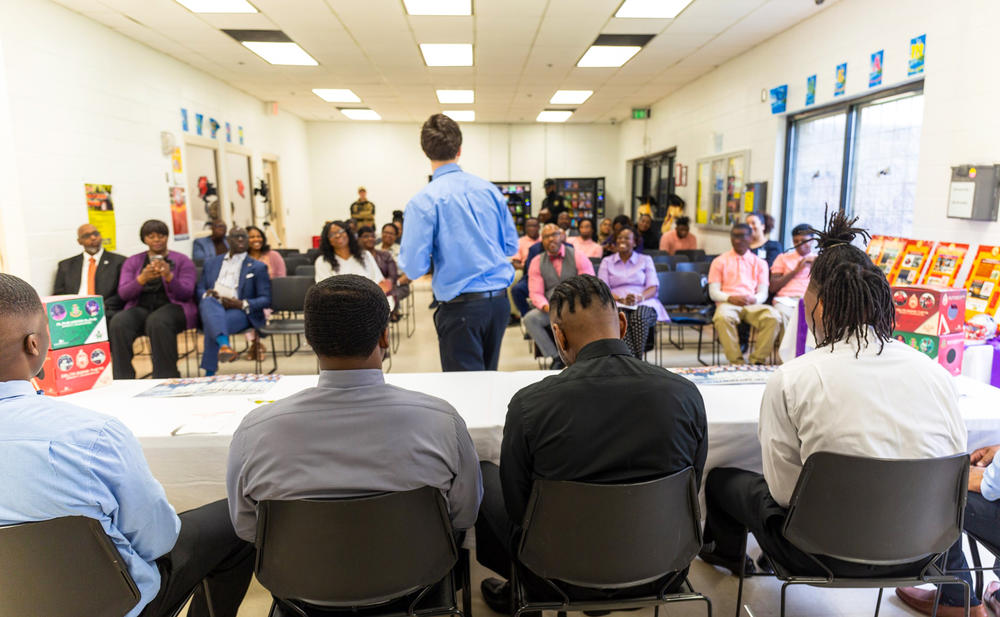 The DJJ Connections Graduate Program (CGP) often collaborates with community partners to offer a variety of programs and workshops to prepare youth for a successful transition back into their communities. This year, through CGP, youth at the Atlanta Youth Development Campus (YDC)  participated in the BizWhizz.Org Entrepreneurship Program which is designed to teach youth how to become entrepreneurs. Founder Allan R. Bell, Jr. spent eight weeks teaching students at the YDC the essential steps to establish, operate, and grow a business.
Allan Bell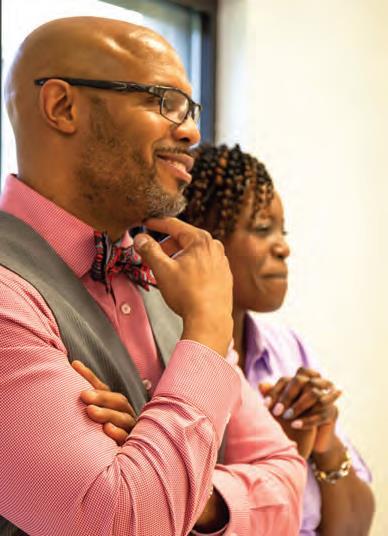 More than three years in the making, the non-profit organization got its start in November 2016 through a conversation with his wife. "I wanted to come up with a tangible solution to make sure that our young people were positioned to be able to fulfill their dreams in spite of their current situation," said Bell.
Seven youth completed the program and created their own businesses including a lawn care service, car wash, record label, shoe company, clothing design company, real estate agency and money management firm. In the program, youth conducted career and product assessments, market research, learned the importance of sales forecasting and financial reporting and developed business plans. Youth also created live websites for their businesses.
"Their mindsets and the language they speak is very different," said Teresa Willis, CGP Instructor at Atlanta YDC. "I believe that they believe in themselves now which is something that I don't believe they had very much of at the beginning. BizWhizz.Org has had a great impact."
The Connections Graduate Program's guiding principle, from correction to connection, provides the foundation for preparing youth for a successful transition back to their communities. The five programmatic thrusts focus on developing youth in critical areas including education, employability, leadership, wellness, and life skills and enrichment.
An important part of CGP is to prepare youth to adjust to everyday life and empower them to understand the social, moral and legal implications of what they do. According to the Youth In Custody Practice Model, in order to become fully functioning adults, youth need to know they are capable of achieving goals and exposure to a wide range of experiences and opportunities. The BizWhizz.Org program embodies the core mission and values DJJ strives to instill in youth.
 "Youth expressed a desire to learn more about becoming an entrepreneur," said Carrie T. Hamilton-Shavers, CGP Program Coordinator. "The impact that he has made on these kids is almost magical because they were willing to learn and to listen."
BizWhizz Group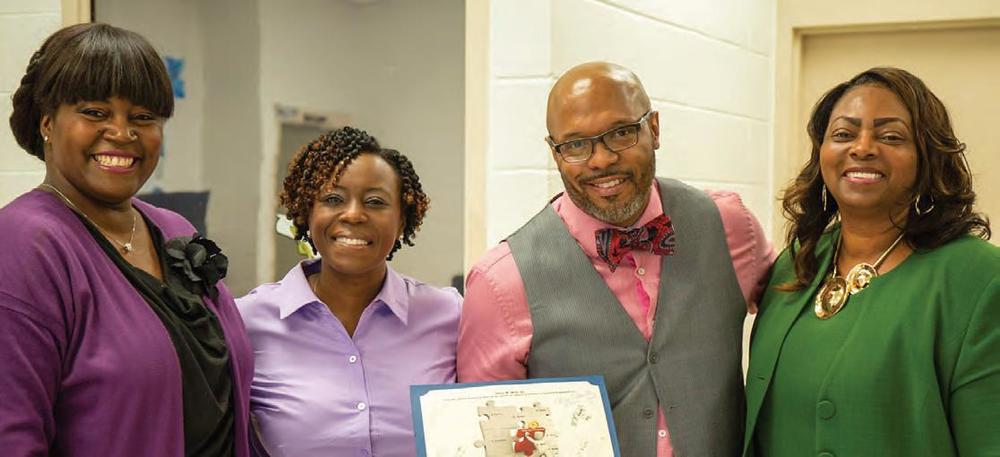 The Atlanta YDC students were the first youth to graduate from the 8-week program. Students presented their business plans during a graduation ceremony held March 10, 2020 at the Atlanta YDC.
"My experience with Mr. Bell and the entrepreneurship program has been truly amazing," said a program graduate. "Over the last 8 weeks he has not only helped me start my own business, but also taught me his full curriculum on how to do so. There is no way I can possibly repay him for all he has done for me."
The graduate's business is a full-scale lawn care service company that offers different contracts with perks for each contract. A three-month contract will provide customers with a 25 percent discount. The entrepreneurship program helped him determine that it will cost him a minimum of $4,000 to start his business including equipment expenses. His first-year goal is $30,000 in revenue. The sales forecasting he conducted let him know in order to reach his goal he needs to cut 440 yards a year equaling 37 yards a month and nine yards per week.

Bell says he could not have imagined how well youth would articulate their business plans. "The fact that they retained so much information is really rewarding to me because it helps me realize that it is relevant and they want the information," said Bell. "It really gives me the assurance that they will be able to move forward with their own businesses." 
BizWhizz Logo

Students will soon move into phase two of the program on financial literacy. They will learn banking concepts like savings and checking accounts, whether they should rent or buy their home and the importance of insurance.