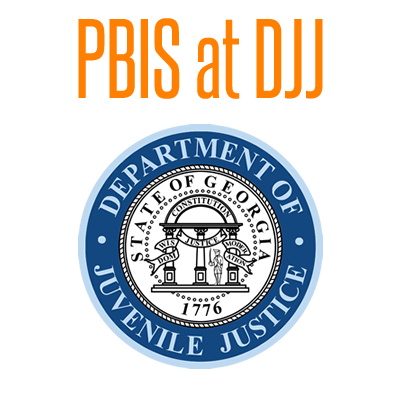 Facility-wide Positive Behavioral Interventions and Supports (PBIS) is a proactive approach to establishing the evidence-based behavioral interventions and social culture needed for success for youth in secure facilities. PBIS, a systematic framework, utilizes a data-driven decision-making  framework to improve facility climate and culture, including a range of systemic and individualized strategies to reinforce desired behaviors and diminish reoccurrence of problem behaviors in order to achieve improved academic, emotional, and social outcomes, including those with the most complex and intensive behavioral needs. OBHS staff members work closely with facility staff and expert PBIS consultants to support PBIS programming in all DJJ secure facilities.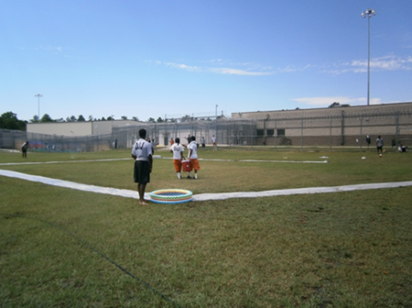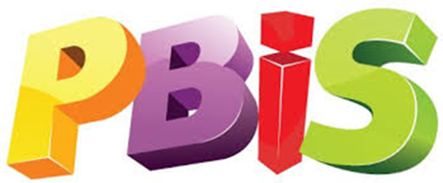 The implementation of PBIS creates facility-wide environments where positive behavior is actively enforced while, simultaneously, helping youth to correct problem behaviors. PBIS provides a framework for more intensive or targeted interventions to be delivered to youth who do not respond to primary intervention strategies.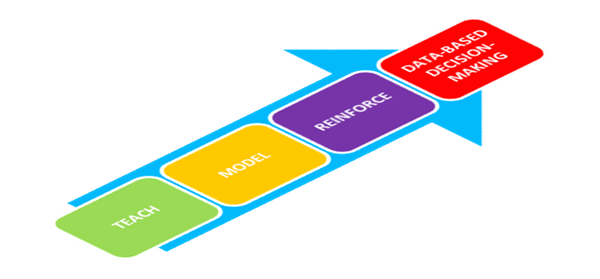 The framework of PBIS empowers the DJJ Managing Teams within our facilities to identify the needs of all youth, match the level of support to the severity of the need, and then assess the youths' responses to the intervention.
PBIS Program Plan
Mission statement
Purpose
Expectations and acronyms (Mascot)
Behavioral matrix
Lesson plans/resource guides
Youth Reinforcement System
Staff Reinforcement System
Supporting materials (data collection checklists, youth handbook, brochure, etc.)
---
CONTACT THE DJJ PBIS TEAM
To learn more about PBIS at the Department of Juvenile Justice, contact:
Janette Nihles
Statewide PBIS Administrator
404-508-6500
408 Covington Highway
Decatur, Georgia 30032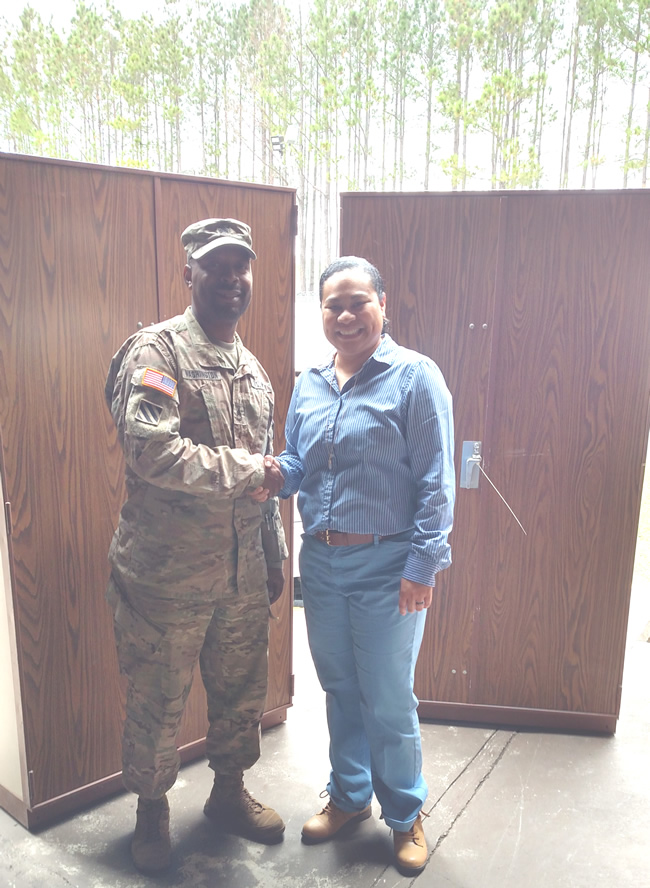 Claxton RYDC Interim Director April DeShields meets with Sergeant First Class Washington from the Fort Stewart Unit RTSM 5th Battalion, 122nd RTI. Unit RTSM donated two wall storage units for for use within the Claxton RYDC.
Learn More about PBIS at DJJ: