:
The December 9th meeting of the Board of Juvenile Justice has been canceled. The next meeting is scheduled for January 2022.
Lisa Colbert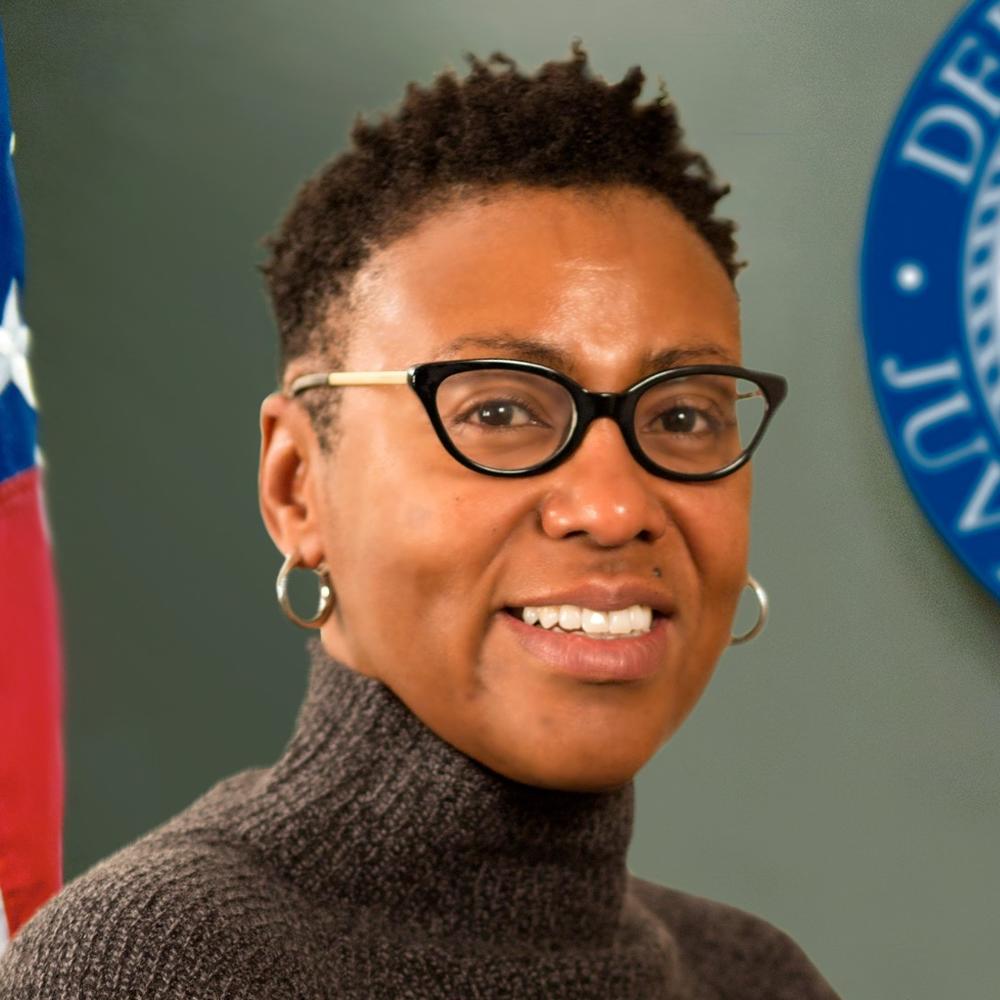 Superior Court Judge
Board Member
Judge Lisa Goldwire Colbert is a Chatham County Superior Court Judge.  She was elected to succeed the Honorable James Bass, Jr. in 2020.  Judge Colbert is a graduate of Groves High School, Savannah State University, and the University of Georgia School of Law.  She also served six years in the Georgia Air National Guard. 
Judge Colbert previously served as judge of the Chatham County Juvenile Court for 8 years.   She has also worked as an Associate for Alston & Bird, LLP in Atlanta; an Associate for the Law Office of Charles W. Bell & Associates, P.C.; Senior Staff Attorney for the Office of the Chapter 13 Bankruptcy Trustee; Staff Attorney for Chatham County Superior Court Judge Louisa Abbot; and Assistant County Attorney for Chatham County, Georgia.   She has served on the boards of the Savannah CASA, Inc. and Parent and Child Development Services, Inc. She currently serves on the boards of Goodwill Southeast Georgia; Step Up Savannah, Inc., Elevate Savannah, Inc. and on the Board of the Georgia Department of Juvenile Justice by appointment of the Governor.
Judge Colbert has been deeply involved in activities associated with the legal profession.  She is the former president of the Port City Bar Association. She is also a member and committee co-chair of both the National Council of Juvenile and Family Court Judges (NCJFCJ) and the Georgia Council of Superior Court Judges.  Judge Colbert is a graduate of Leadership Georgia and Leadership Savannah.  She was recognized by the Younger Lawyers Section of the Savannah Bar Association for her professional service and protection of the rights of others with the Robbie Robinson Award in 2006.  She was also recognized by The Georgia Legal Services Program as the 2018 Champion of Justice for her commitment to justice for all.
Judge Colbert has been married to Eldries (EJ) Colbert for 27 years and they have three daughters.