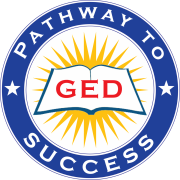 An adult education program, Pathway to Success (GED) is offered to students who meet the minimum admission criteria. Students are provided instruction to prepare them for the Official GED Ready exam and the Official GED test. Official GED tests are administered by local technical colleges on DJJ campuses.
In order to be considered for Adult Education, student transcripts and an Adult Education Enrollment Worksheet must be reviewed and completed by the school counselor to ensure that Adult Education is the appropriate placement for the student. Once a student is determined to be eligible for Adult Education, a Test of Adult Basic Education (TABE) will be given to determine the educational level on which the student will be placed:
| TABE SCORE | EDUCATION LEVEL |
| --- | --- |
| 0-5.9 | Basic Education |
| 6.0-8.9 | PreGED |
| 9.0-12.9 | GED |
Our campuses are served by the following Technical Colleges:
How do I take the GED test?
Students that reach the GED level on the TABE test will be allowed to take the GED Test. This is a four-subject high school equivalency test that measures skills in social studies, science, mathmatical reasoning, and reasoning through language arts. In order to be eligible to test, the student must have taken the GED Ready Official Practice test, and have a passing score of 145. A test administrator from the assigned technical college will come the facility to administer the test. Results are usually received within two days.
What happens if I lose my diploma and transcript, or need an additional official transcript for an employer?
Additional copies can be obtained online, through the mail or in person.  Replacement copies cost $15 and can be obtained by accessing the following link:
https://tcsg.edu/ged_trans_req.php
For additional resources and information regarding GED, please feel free to visit the following link:
https://www.gedtestingservice.com/educators/home
---
Holly Cannon, Adult Education Program Specialist
Pathway to Success, Adult Education Program
Phone: (404) 823-5062
Fax: (478) 374-6979
melissacannon@djj.state.ga.us
| Locations | Instructors |
| --- | --- |
| Atlanta YDC | Wilson, Shannon | shannonwilson@djj.state.ga.us |
| Augusta YDC | Blocker, Deshawne | deshawneblocker@djj.state.ga.us |
| Bibb County ETC | Baird, Barbara | barbarabaird@djj.state.ga.us |
| Chatham County ETC | McCall, Dallacey | dallaceymccall@djj.state.ga.us |
| Eastman YDC | Allen, Lychelle | lychelleallen@djj.state.ga.us |
| Macon YDC | Baird, Barbara | barbarabaird@djj.state.ga.us |
| Metro RYDC | Pou, Arlena | arlenapou@djj.state.ga.us |
| Milledgeville YDC | Davis, Chris | chrisdavis@djj.state.ga.us |
| Muscogee YDC | Williams, Linda | lindawilliams@djj.state.ga.us |
| Richmond County ETC | Johnson, Narissia | narissiajohnson@djj.state.ga.us |
| Sumter YDC | Pless, Kelvin | kelvinpless@djj.state.ga.us |