Parent & Family Engagement
parentandfamily.jpg

The GPA Parent and Family Engagement Program is designed to promote collaboration between families, schools and communities in order to provide opportunities and resources that will lead to successful student outcomes. This process is a critical component of our education program because the research is clear - students from all backgrounds and academic levels are more likely to achieve at higher academic levels when schools and families work in partnership together.  Therefore, our goal is to increase student achievement by empowering parents to become actively engaged in the students' educational process. 
parent_engagement.gif

Parent Engagement is "an ongoing process that increases active participation, communication and collaboration between parents, schools and communities with the goal of increasing student academic achievement and success." To that end, GPA implements several strategies to build capacity for parent and family engagement. 
First, the District utilizes two federal programs that are focused on family engagement:  Title I-A and Title I-D.  Title I-A provides supplemental educational services, while Title I-D assures equitable educational services are provided for neglected, delinquent or at-risk youth.  Through both programs, a number of services are provided to encourage parents to partner with our schools in supporting students' academic achievement.  Some of those activities include open houses, parent newsletters, parent portal on the student information website, report cards and telephone communication.  GPA also welcomes feedback from parents and appreciates any suggestions that will improve parent-school relationships.
In addition, GPA employs a Family Engagement Coordinator (FEC) who provides opportunities that build capacity for embracing families as valued participants in promoting student achievement.  This is done by developing strategies for including parents as equal partners; providing training to staff and parents on how to communicate and work effectively together; and soliciting community stakeholders to deliver resources and services to families.  The FEC promotes parent and family engagement by connecting parents to GPA schools, to community resources and to other parents.
Family-Engagement.jpg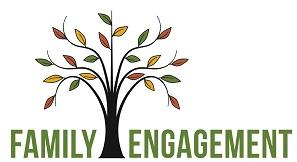 Finally, the District provides a Parent Mentor through the Special Education Program who works with parents, schools and stakeholders in bridging the communication divide between home and school.  The Parent Mentor promotes parent engagement by addressing concerns and pursuing targeted goals that improve achievement for students with disabilities.  For more information about the Parent Mentor, click on the Special Education link.
Throughout the school year, GPA schools will work collaboratively with parents to sponsor activities that improve student outcome.  To find more information on family engagement activities, contact your child's GPA school.
Contact Information:
Gail Tolbert Smith
Family Engagement Coordinator
Phone: (404) 670-7083
Email: [email protected]