Food Service Worker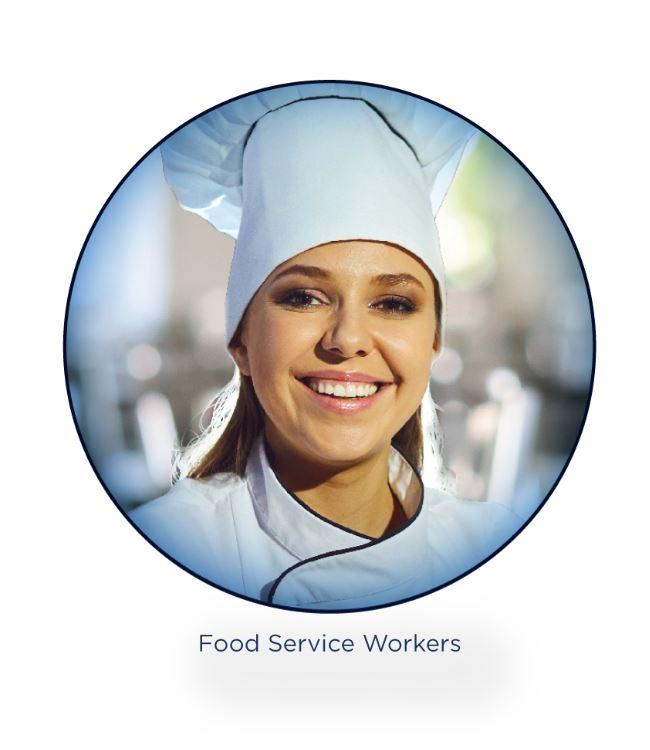 DJJ is looking for a dedicated and reliable Food Service Worker for our secure facility cafeterias. Various duties are assigned in support of the department's overall mission. 
JOB SUMMARY:
Under direct supervision, learns to prepare, heat, and finish cooking food items and serve customers. Cleans work areas, equipment, utensils, dishes, and silverware.
FOODSERVICE PROGRESSION PLAN:
DJJ offers a food service progression plan that provides promotion with additional monies at the 6th month and 18th month of employment.
JOB SPECIFIC DUTIES:
Completes all paperwork accurately, thoroughly, and timely.
Maintains a high level of kitchen cleanliness and sanitation. Cleans work areas, equipment, utensils, storage areas, and dishes.
Cooks and prepares food according to established procedures and standardized recipes.
Follows preparation and serving schedule for all meals and snacks daily.
Ensures, maintains, and documents appropriate temperature of hot and cold foods prepared and held for service.
Stores food according to proper temperature guidelines in appropriate areas.
Prepares food by properly using large equipment, small wares, and utensils.
Prepares serving line by setting up food and supplies in the correct area and ensures temperatures remain in the appropriate range throughout service.
Provides customer service by serving food pleasantly, courteously, and attractively.
Follows safe food handling procedures to help ensure the health and safety of customers.
Follows menus, standardized recipes, portion sizes, and special diet menus.
Maintains cleanliness, sanitation, and organization of the dining area.
Reports maintenance needs immediately to the supervisor.
Demonstrates cost awareness in the use of property and supplies.
Operates and maintains equipment according to manufacturer's guidelines.
Ensures quality of items received from vendors and matches deliveries to invoices to ensure correct quantities and items.
Ensures proper inventory management and orderly storage. Follows first-in-first-out inventory management procedure and monitors weekly, or more often, for expired products in all storage areas.
Follows tool and chemical control procedures and completes accurate perpetual chemical inventory records.
Cleans equipment after use and prepares equipment for subsequent use.
Demonstrates knowledge of sanitation and safety practices, proper cleaning methods, and uses of the correct chemicals.
MINIMUM QUALIFICATIONS:
High school diploma or GED

The position may be filled at a higher level.
The Department of Juvenile Justice is an Equal Opportunity Employer.