:
The December 9th meeting of the Board of Juvenile Justice has been canceled. The next meeting is scheduled for January 2022.
Eastman YDC Job Fair - November 17, 2021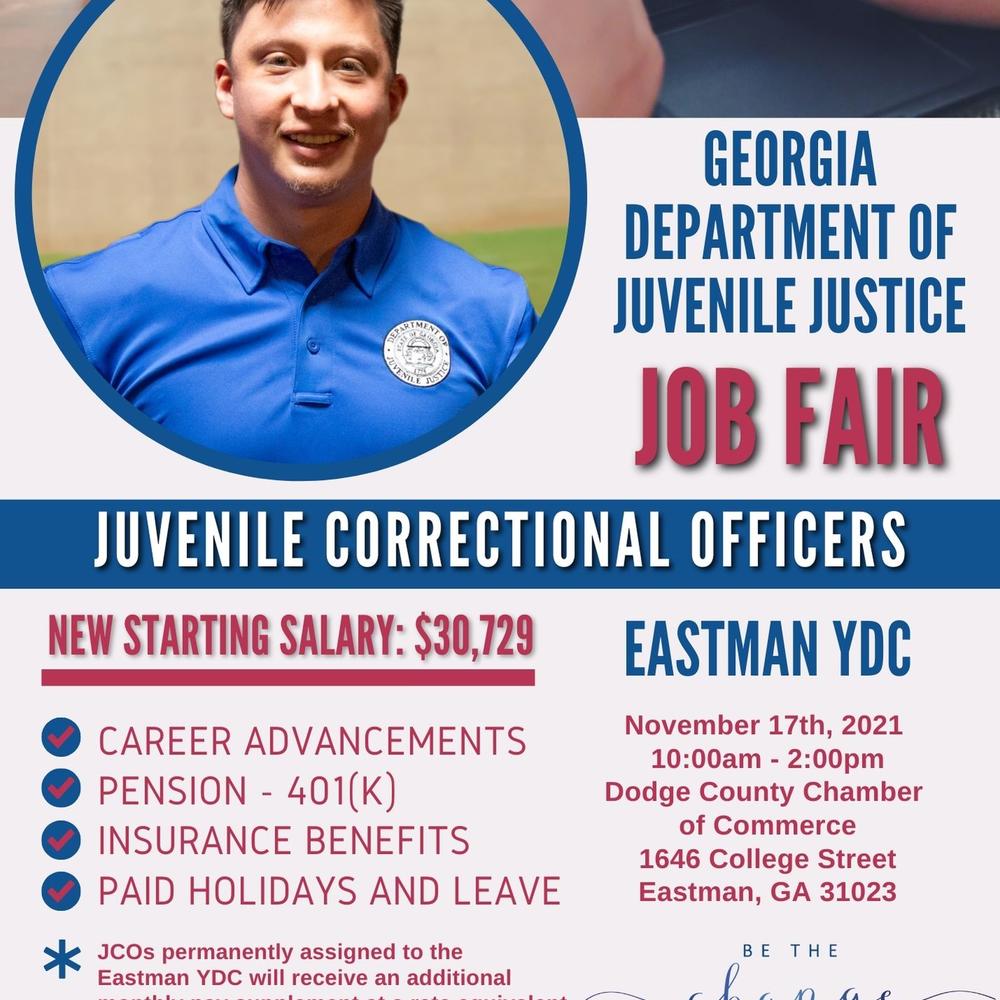 Join Georgia DJJ for a hiring event for the Eastman YDC in Eastman, Georgia on November 17, 2021, 10 a.m. – 2 p.m. We are looking for those that want to make a difference in the lives of Georgia's youth. There are multiple positions available for Juvenile Correctional Officers.
The Job Fair will take place at the Dodge County Chamber of Commerce located at 1646 College Street, Eastman, Georgia 31023.
For additional information, visit: https://djj.georgia.gov/careers .
Wednesday, November 17, 2021
10 a.m. - 2 p.m.
1646 College Street
Eastman, GA 31023
Add to Calendar
On-Site Interviews
Contingent Hiring
Same Day Pre-Employment Screenings