Photos and story support from Regional Volunteer Coordinator Ornessa Jones-Collins
Youth at the Sumter Youth Development Campus worked with the Sumter YDC team this summer to collect school supplies for DJJ's 2018 'Repack A Backpack' program. To participate in their community back-to-school bash, the Sumter youth decorated collection boxes and a unique "Pack the Barrel" school supply delivery spot.  Sumter YDC also partnered with the local Good News Ministries to provide pencils for students enrolled at the Sumter County Intermediate School.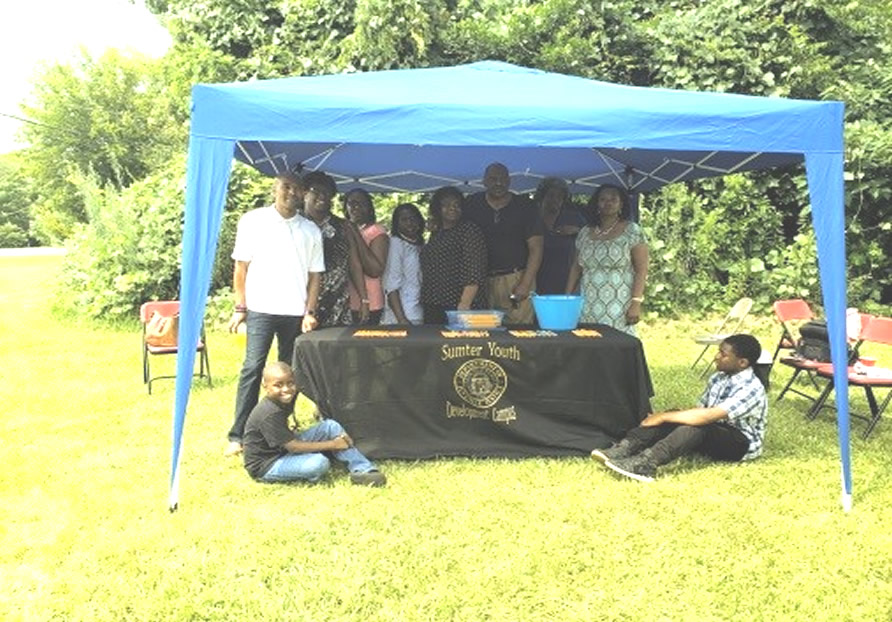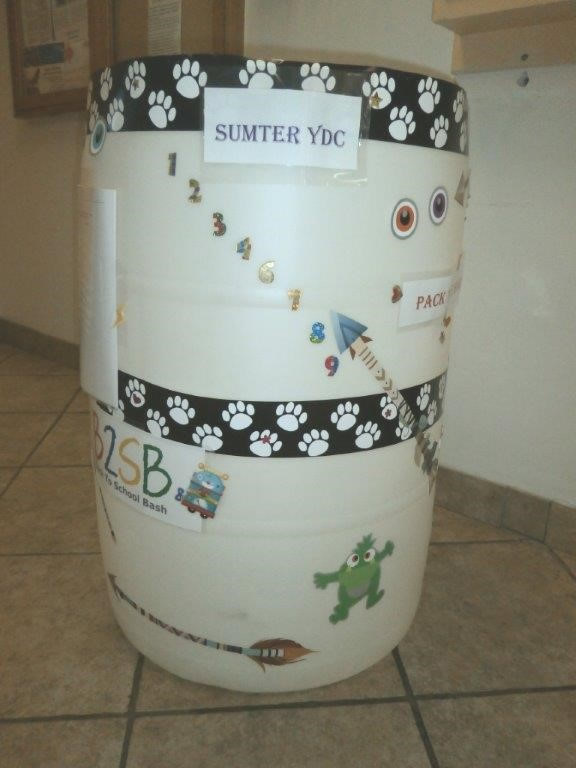 The Sumter YDC team partners with Good News Ministries staff to collect pencils as part of a Sumter County Intermediate School (SCIS) project for monthly issue to classroom instructors.  According to SCIS Principal Dr. Renee Mays, more than 960 students will benefit from the pencil program. Assistant SCIS Principal Jeffery Boges said providing pencils will "..eliminate much of the time wasted when classroom instructors must stop teaching class while students go to the school office just to get a pencil."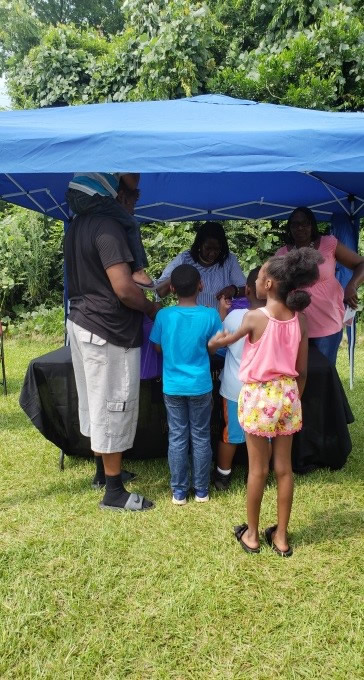 Retired educator Selena Wallace with Good News Ministries is one of many residents committed to ensuring that all children in Americus and Sumter County are "Equipped to Learn". Volunteers say even though the pencil initiative may seem to provide just a minor support to students, the way it adds up to a major reduction of small hindrances can actually lead to larger positives. Academic experience shows that children who can establish a daily routine are more likely to develop behavioral patterns for long term success. Teachers believe the ability to maximize educational opportunities through normalization of the classroom should not be overlooked. Sometimes all that requires is ensuring they have a pencil in hand when the student is ready to learn.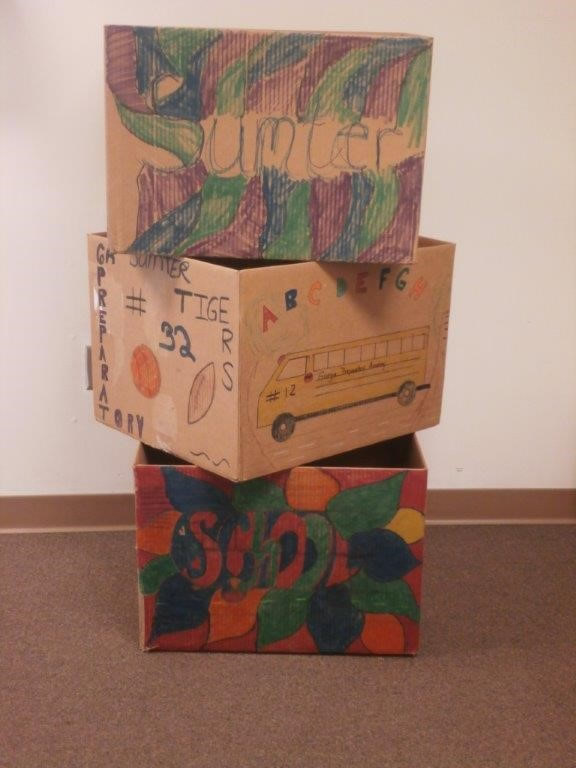 The Department of Juvenile Justice extends thanks to all its Americus and Sumter County community partners who participated in this year's Repack a Backpack program.