Graphic design by Matt Montgomery 
The DJJ Division of Secure Campuses and the Division of Secure Detention hosted their Professional Development Course (PDC) on July 9th -11th at the State of Georgia's Brasstown Valley Resort in Young Harris. Along with the department's Executive Staff, a committed contingent of Facility Directors, sergeants, lieutenants, captains and Juvenile Correctional Officers (JCOs) came to represent DJJ's 26 statewide secure facilities.  
Participants spent the duration of the conference attending leadership development workshops, networking, and participating in entertaining team building activities. The PDC theme – "The Power of You" – encouraged all echelons of correctional administrators at the Department of Juvenile Justice to draw upon their leadership powers and proficiencies to become better leaders and positively influence young offenders in DJJ's care and custody.
Keynote speaker Commissioner Avery D. Niles addressed the opening session. "This conference will focus on each of your capacities to positively influence the DJJ workplace with your own experience, knowledge,` and leadership skills in many key subject areas," said Commissioner Niles. "We have much work to do that requires our commitment, collaboration, and dedication to propel our young offenders toward personal success.  I am confident our exceptional Team is capable of accomplishing this," the Commissioner said.
Sherry Shoats, Deputy Commissioner of Secure Campuses, also gave inspiring remarks. "This year's theme, 'The Power of You', is a strong reminder of the compelling work we do each day. I challenge you to take charge of your experience throughout the conference to reflect on our purpose, recharge our passion, and acknowledge the impact we have on the youth in our care."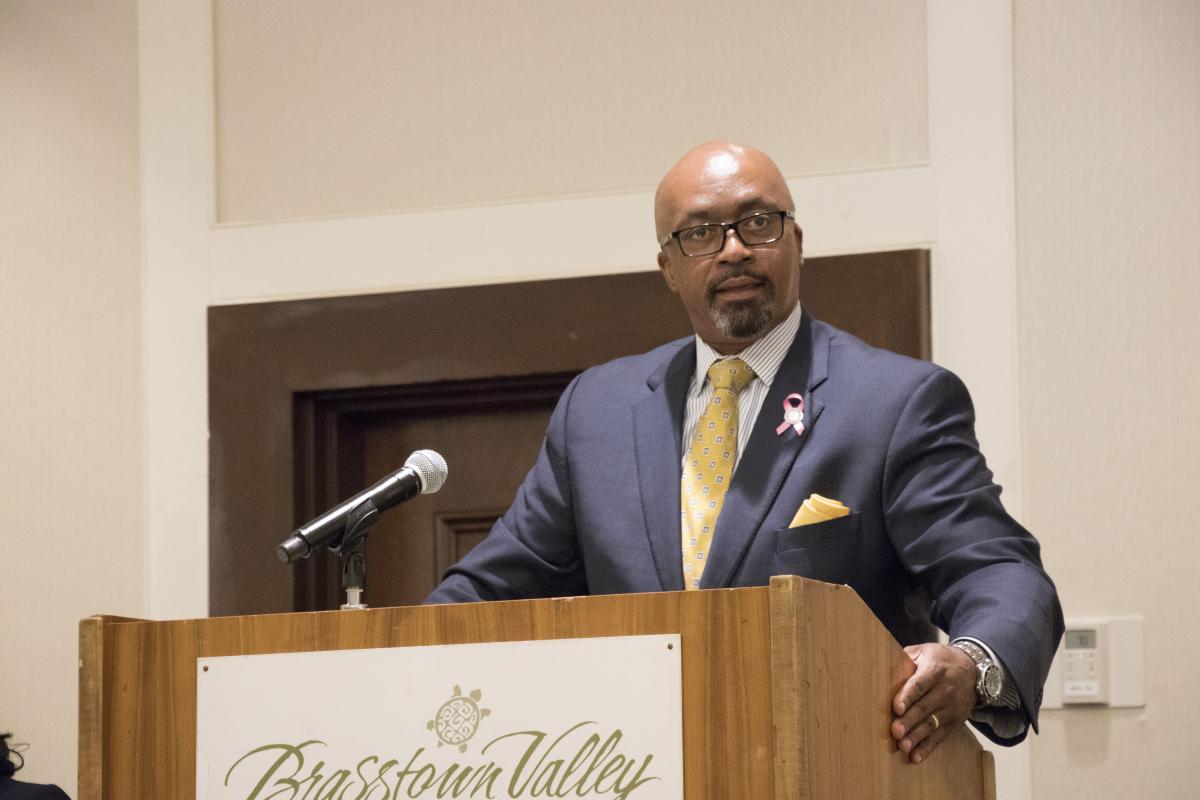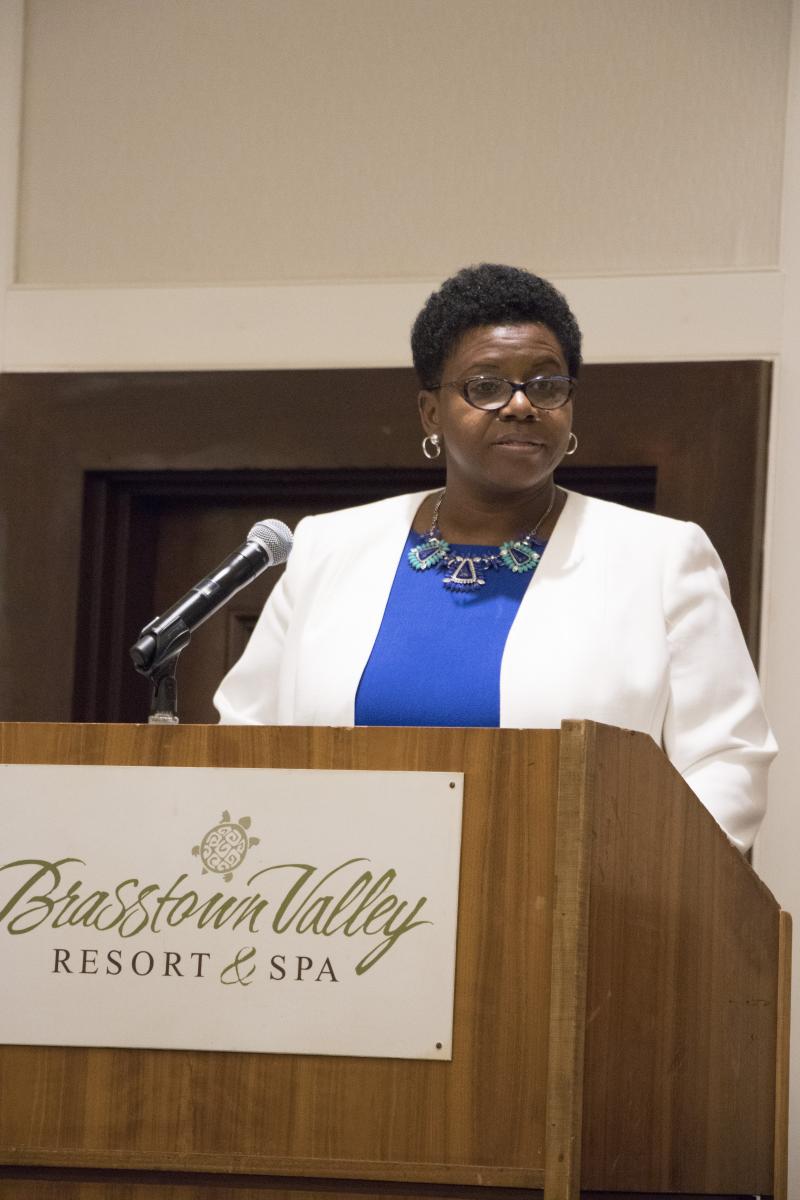 The PDC workshop sessions covered several topics including stress management, motivating multi-generational staffs, policy development and succession planning. Motivational speaker Dr. Earl Suttle conducted a conference session titled, "Becoming a Leader Within Ourselves," in which attendees developed a greater understanding of behavioral styles and how to grow as leaders.
Motivational speaker Millicent St. Claire, targeted Facility Directors with her presentation titled, "Learning how to Let Go and Move On."  St. Claire discussed the importance of developing emotional intelligence and resiliency. Between conference sessions, attendees enjoyed networking with colleagues and sharing professional insights.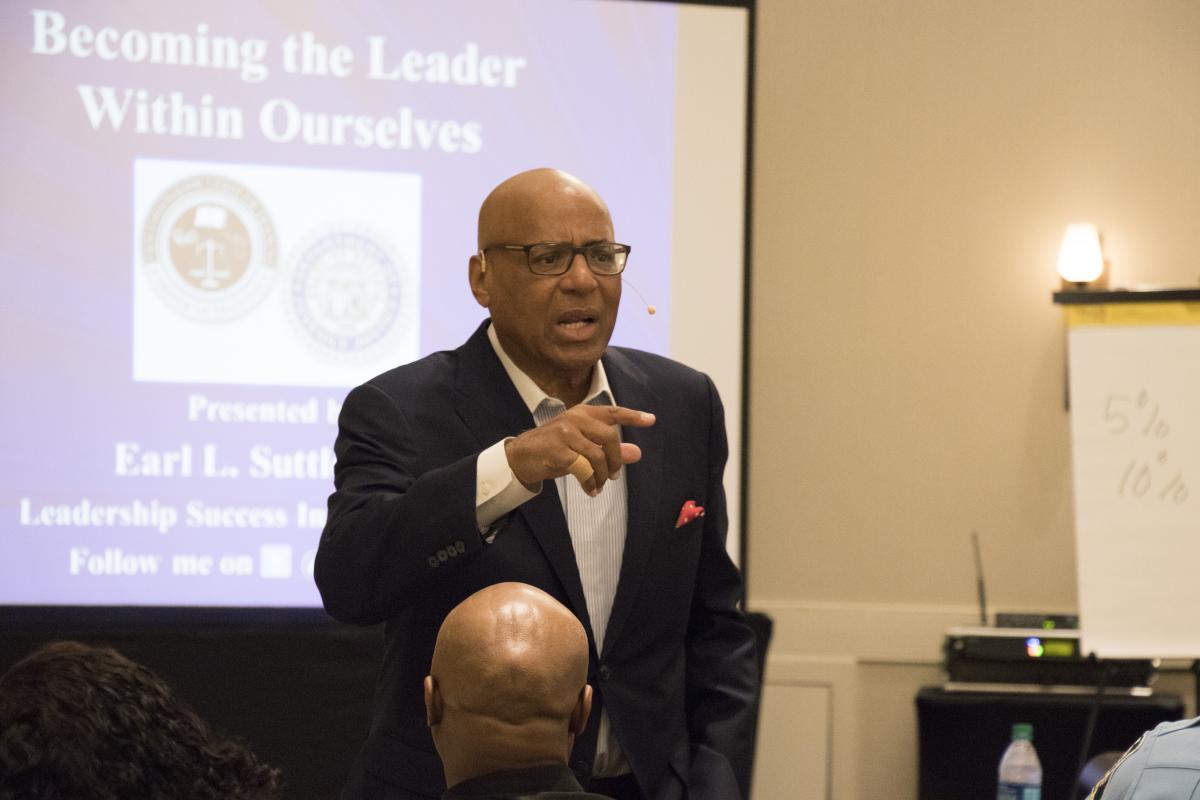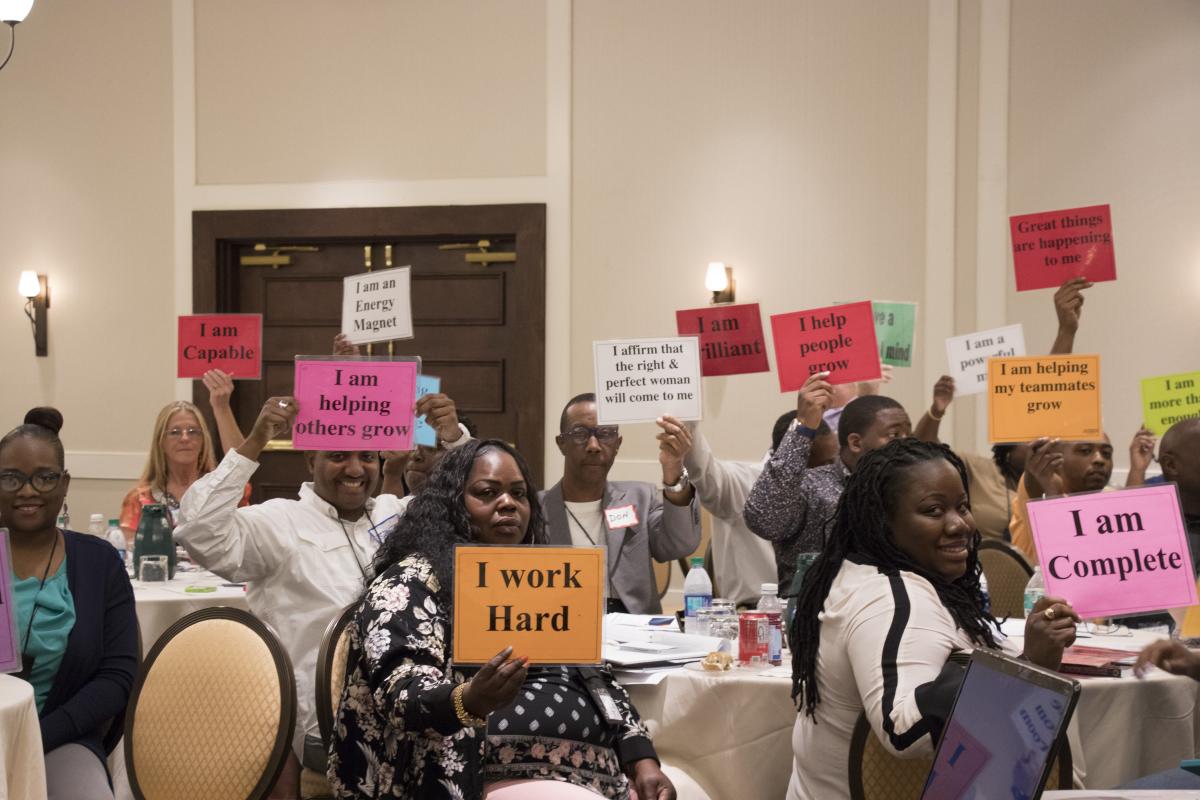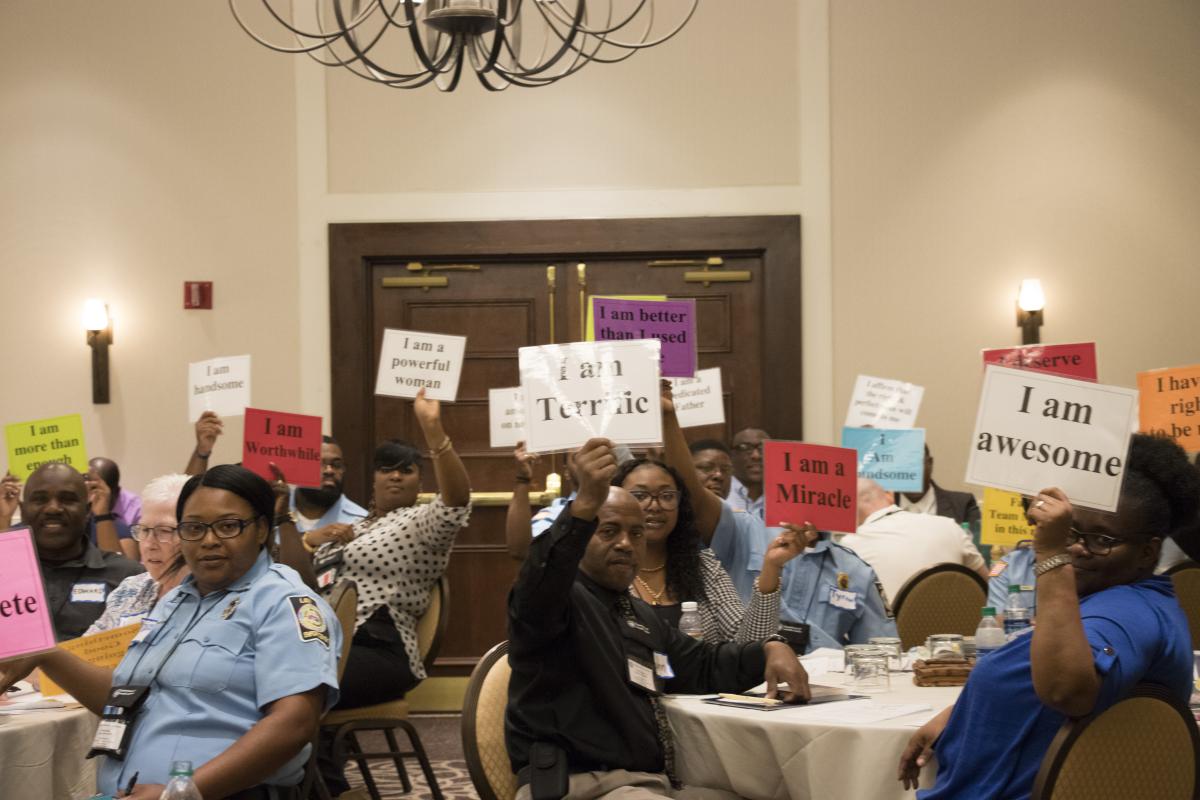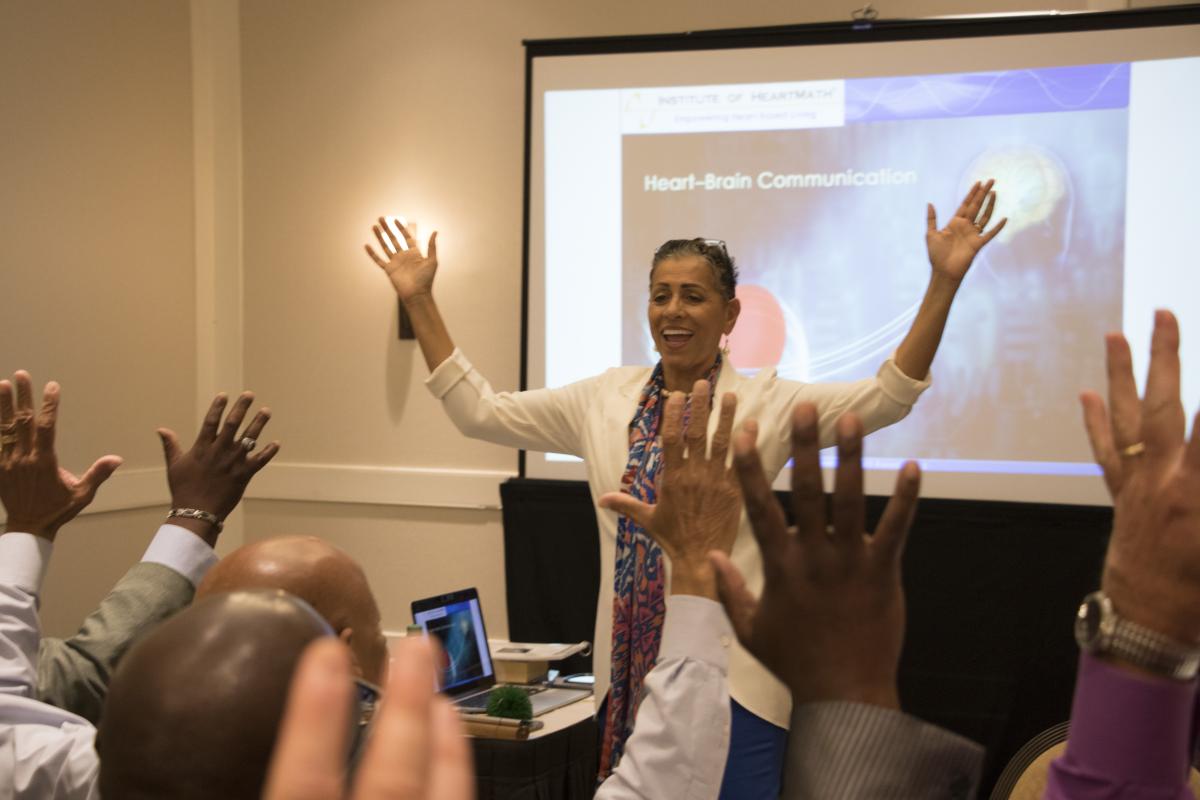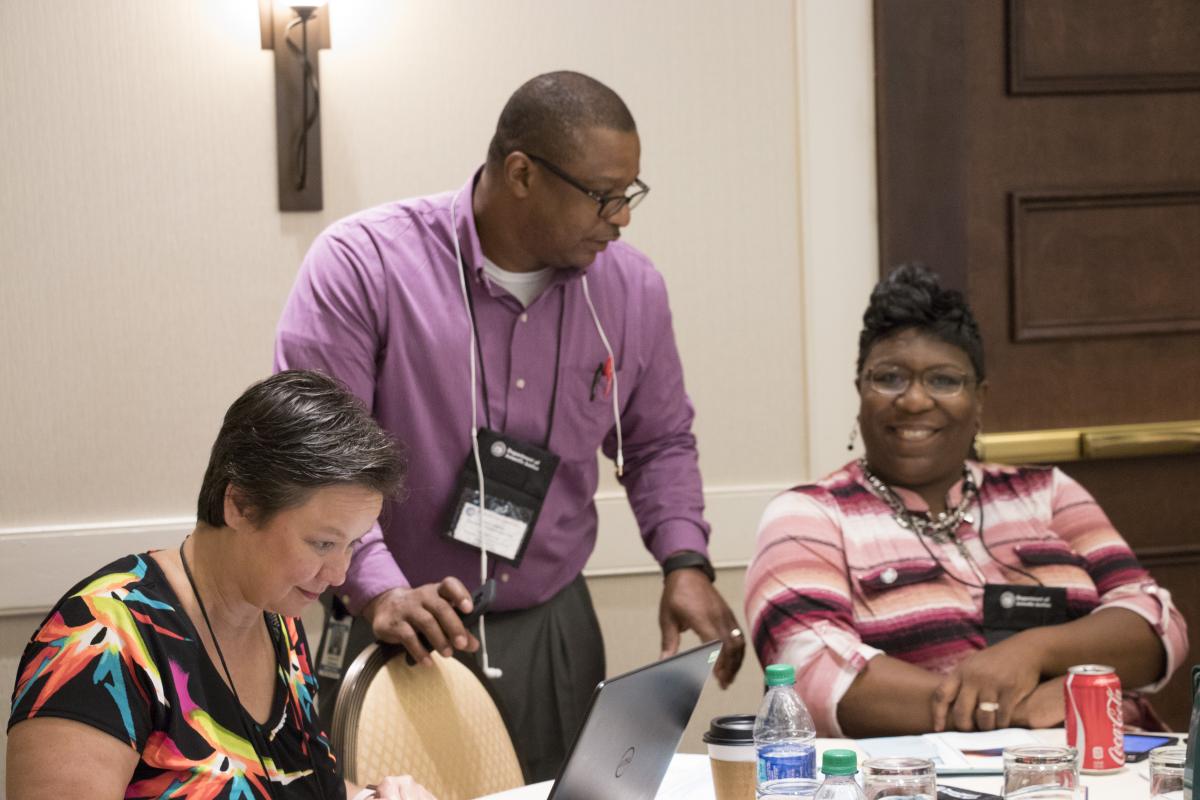 In a special session designed to share the professional insights of the DJJ Executive Staff, a discussion panel was convened based on the diverse skills of division directors, deputy commissioners, and assistant deputy commissioners. The panel consisted of Director of Planning and Preparedness Scott Cagle, Director of Health Care Services Ben Harvill, Assistant Deputy Commissioner of Support Services Lisa Mantz, Assistant Deputy Commissioner of Community Services Victor Roberts, and Deputy Commissioner of Administrative Services Shawanda Reynolds-Cobb who assembled to field questions about leadership development and strategies for success.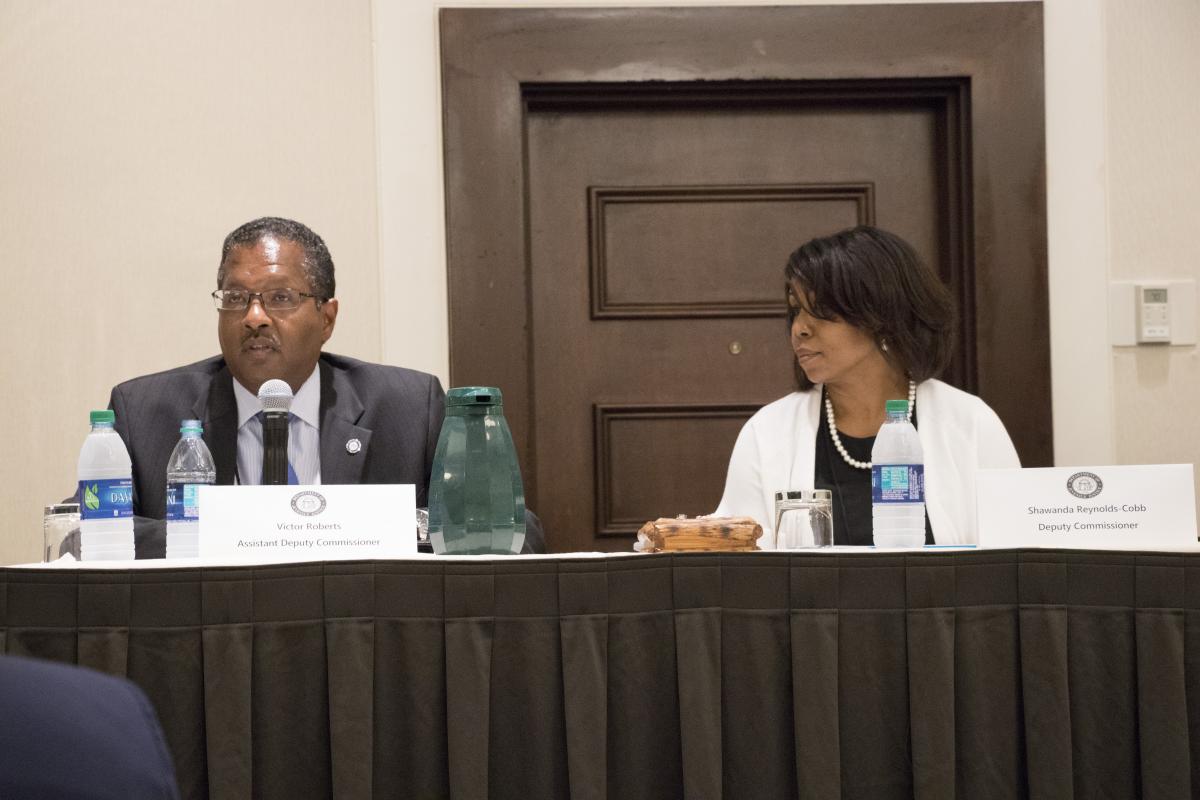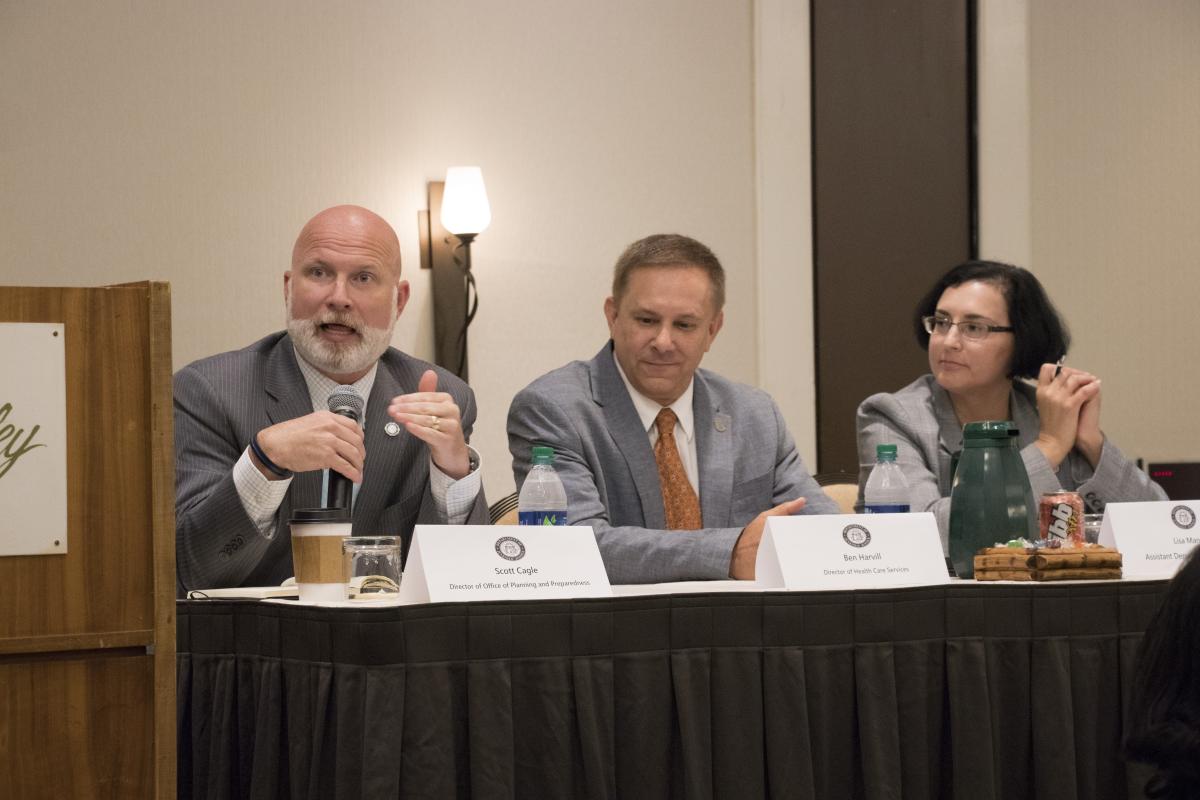 During the PDC awards ceremony, Commissioner Niles and the Executive Staff honored several DJJ Team Members for their 'extraordinary leadership abilities', their 'continued dedication' to help the youths in DJJ care, and their commitment to 'operating safe and secure facilities.'
Commissioner Niles presented his personal congratulations along with the following awards:
Professional Service Award – Office of Chaplaincy Services
Overall Achievement in Training and Excellence – Martha K. Glaze Reg. Youth Detention Center (RYDC)
Facility Director of the Year – Eddie Mathis (Loftiss RYDC)
Facility of the Year Award – Muscogee Youth Development Campus (YDC)
Facility on the Move – Metro RYDC
Facility Supervisor of the Year – Captain Jacquline Richie (Augusta YDC)
Officer of the Year Award – Officer Ladonna Brooks
Commissioner's Choice Award – Rockdale RYDC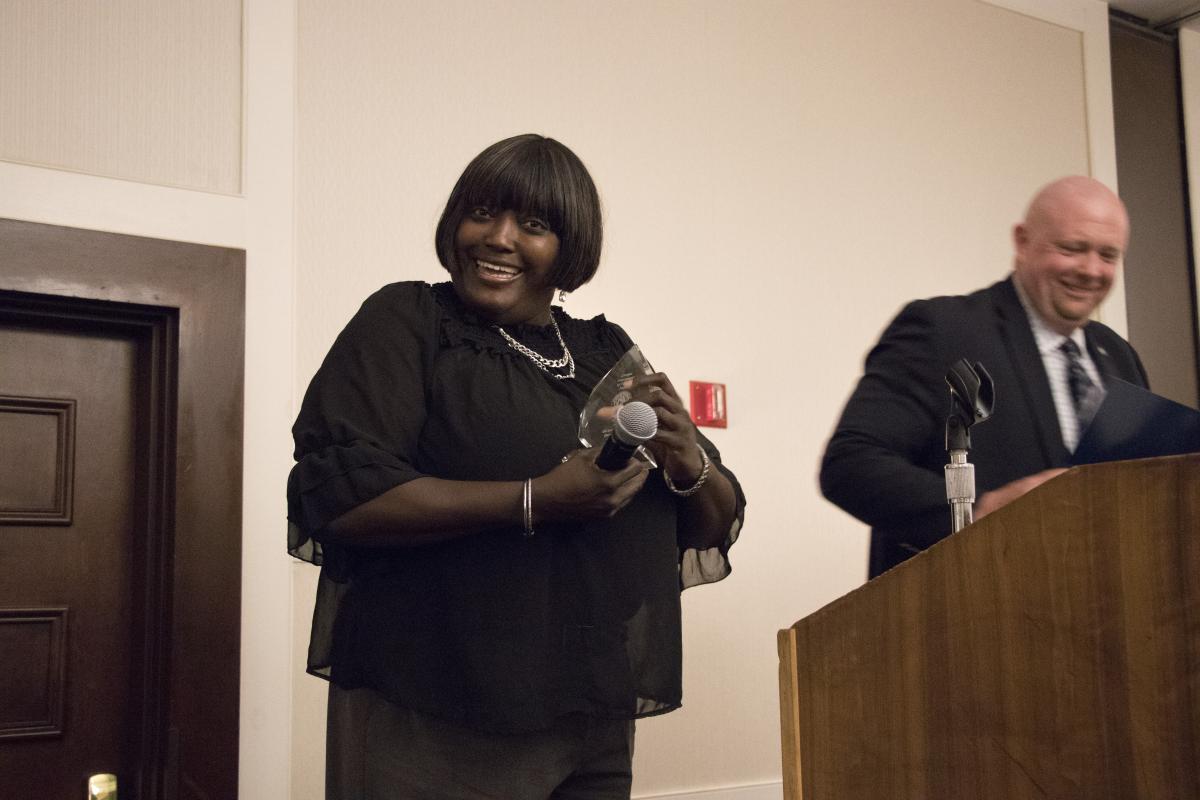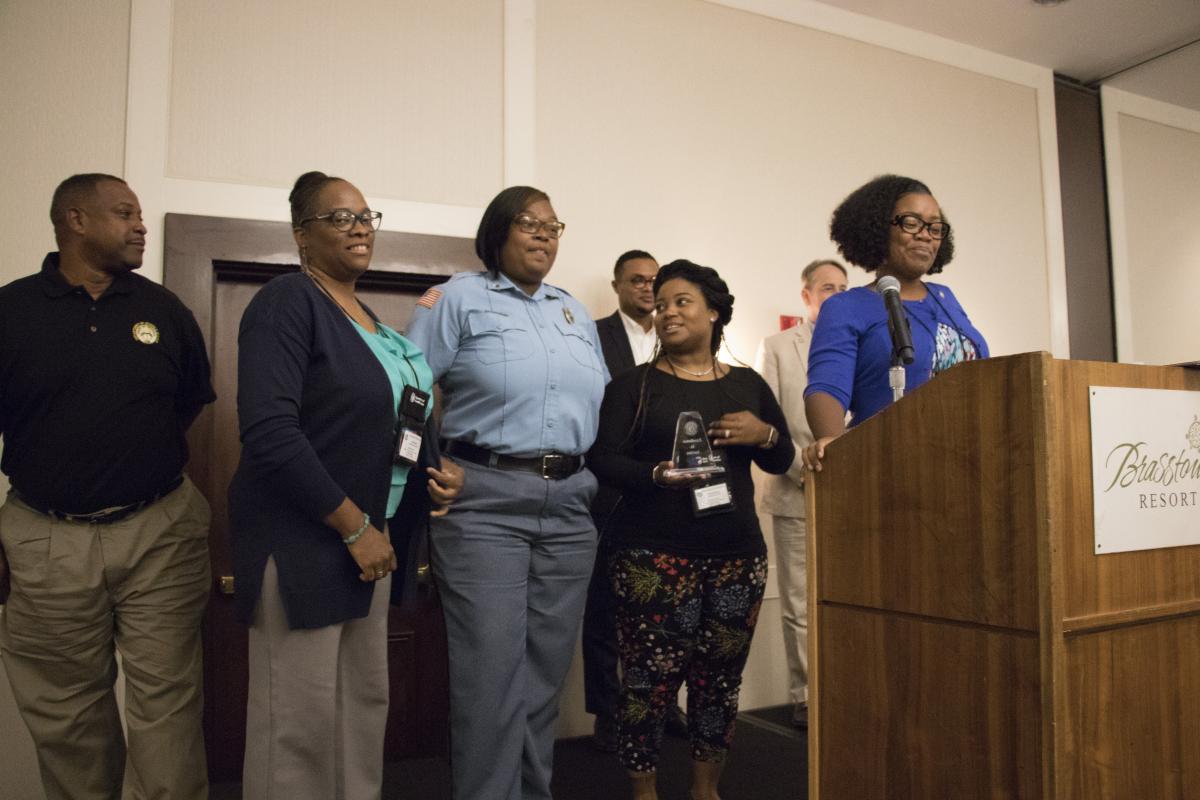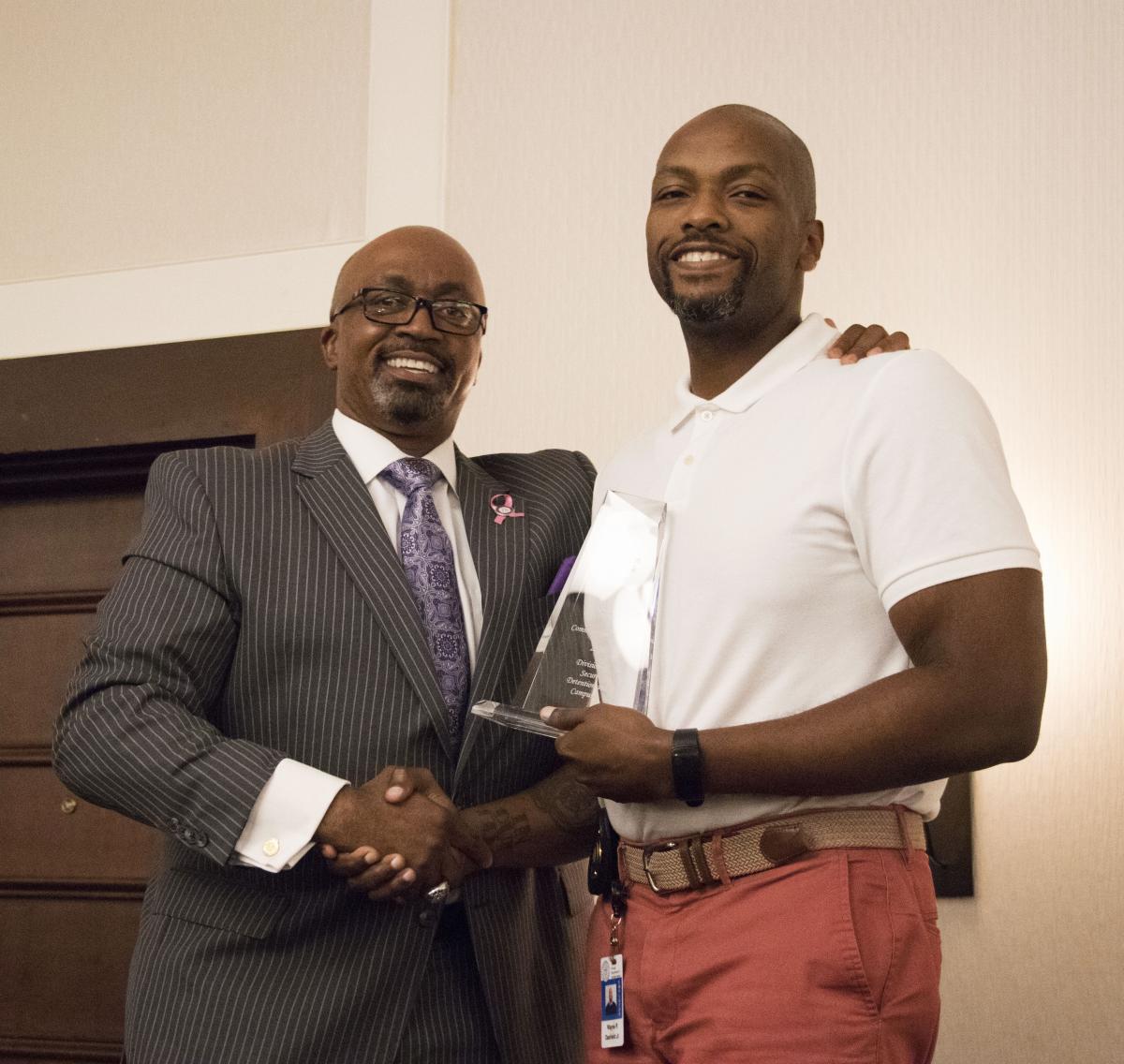 Commissioner Niles also honored Academy Director DeBaja Coleman and Augusta RYDC Facility Director James Reid with Commissioner's Challenge Coins for their 'outstanding work and resounding commitment' to promote this agency's goals and values.
On Monday evening, attendees engaged in teambuilding activities designed to promote agency spirit. Participants split into 'rival' units to compete in a friendly game of "Family Feud" based on categories designed to test their knowledge of department policies and procedures.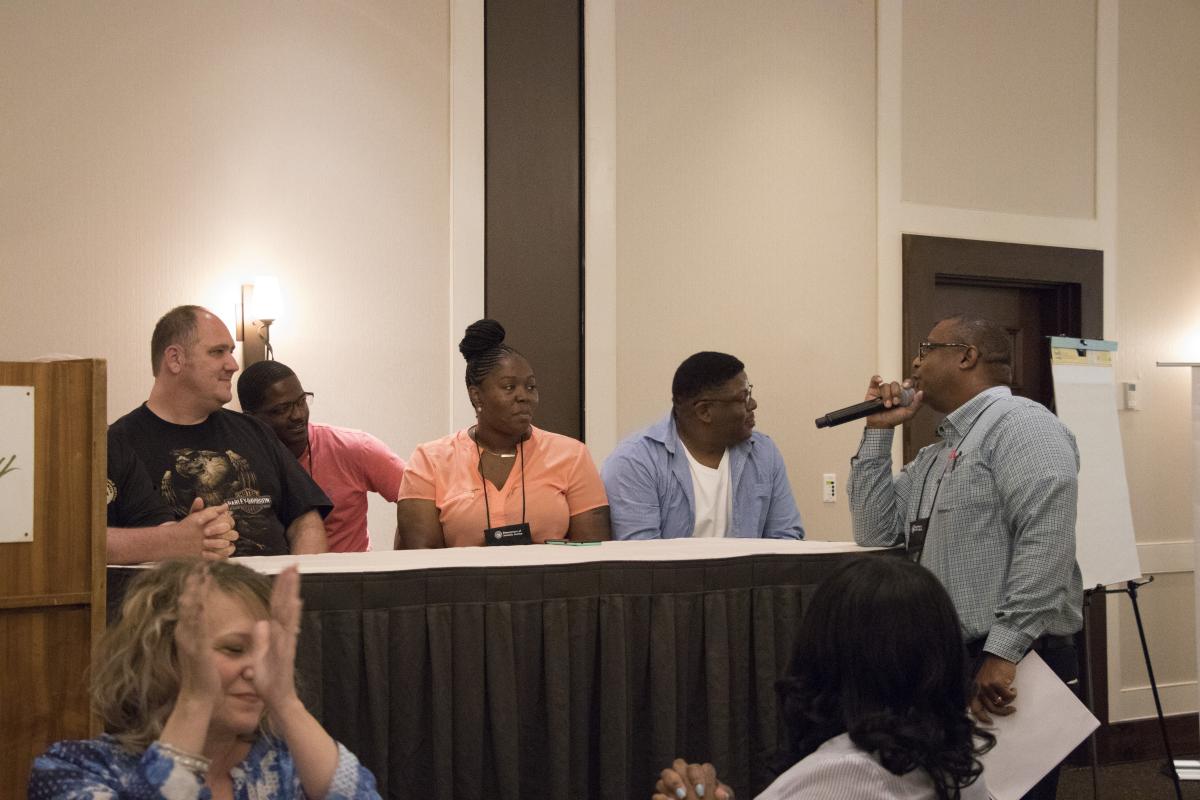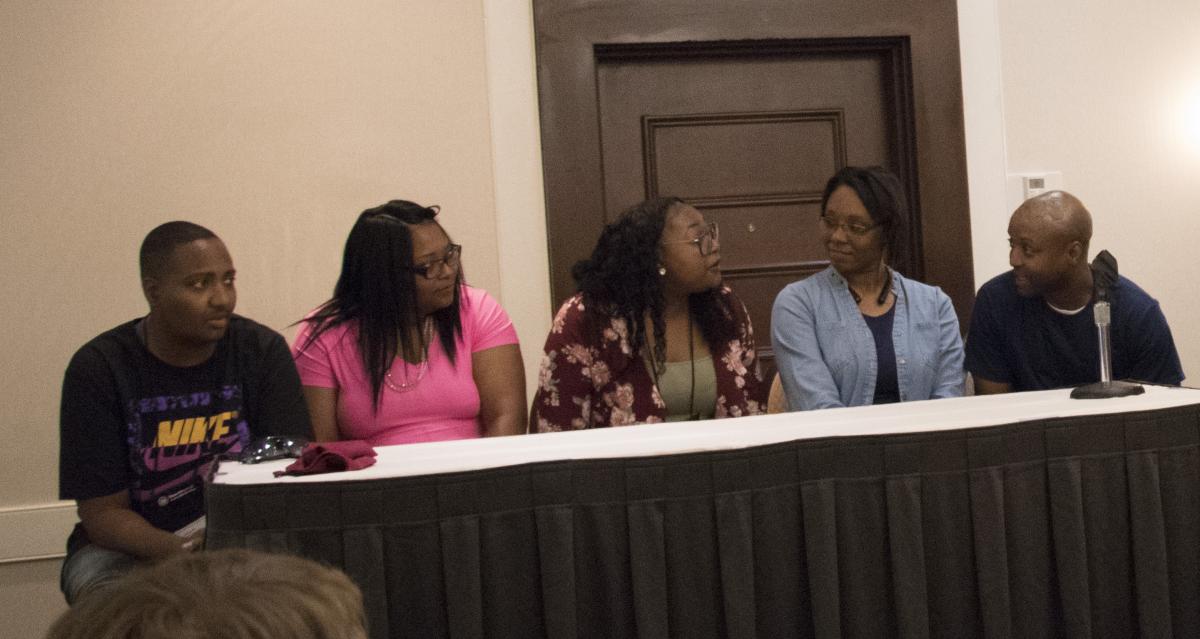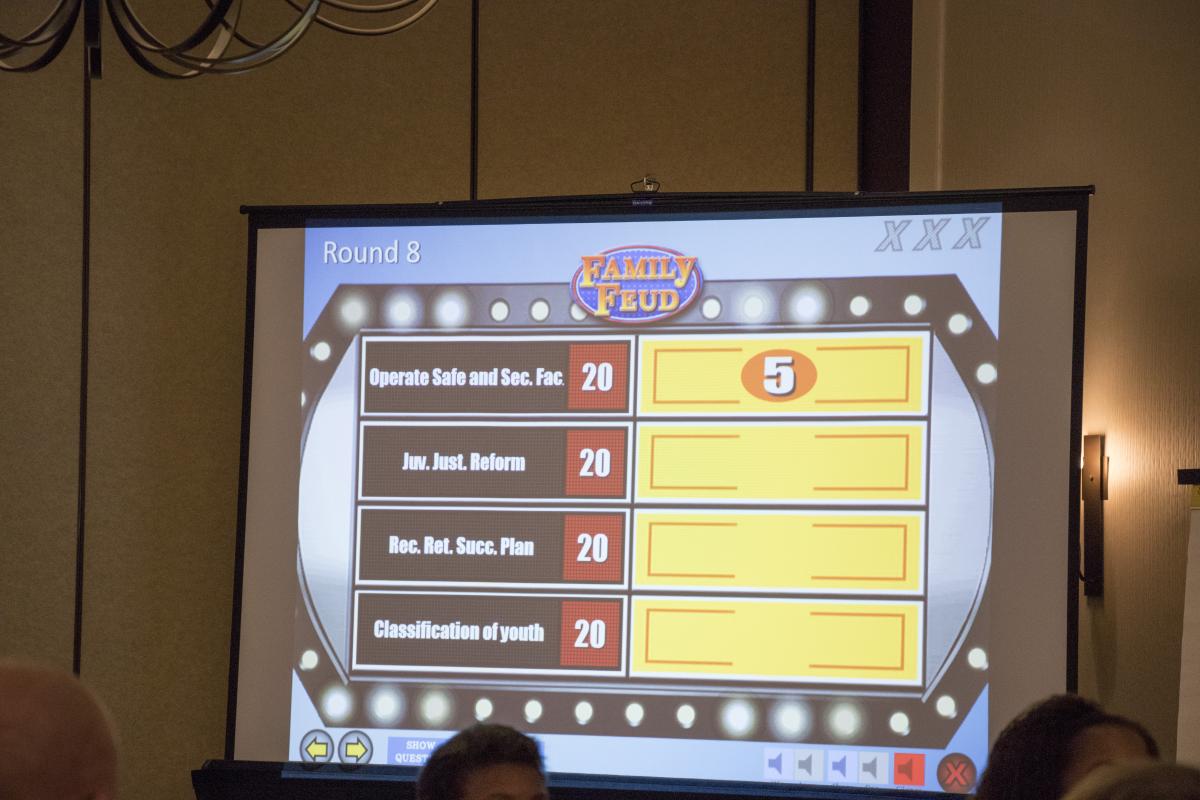 On the final day of the conference, participants were encouraged to dress-out in their favorite team or alma mater sports apparel to take part in a humorous teambuilding competition.  For the main event, participants divided into teams based on their table decoration colors, with each team dressed in whimsical team-color accessories. The teams were directed to devise a clever team name and team chant and design a team flag. Then, working against the clock, each team had a blast solving brainteasers and completing hands-on challenges. Their laughter and cheers could be heard throughout the event.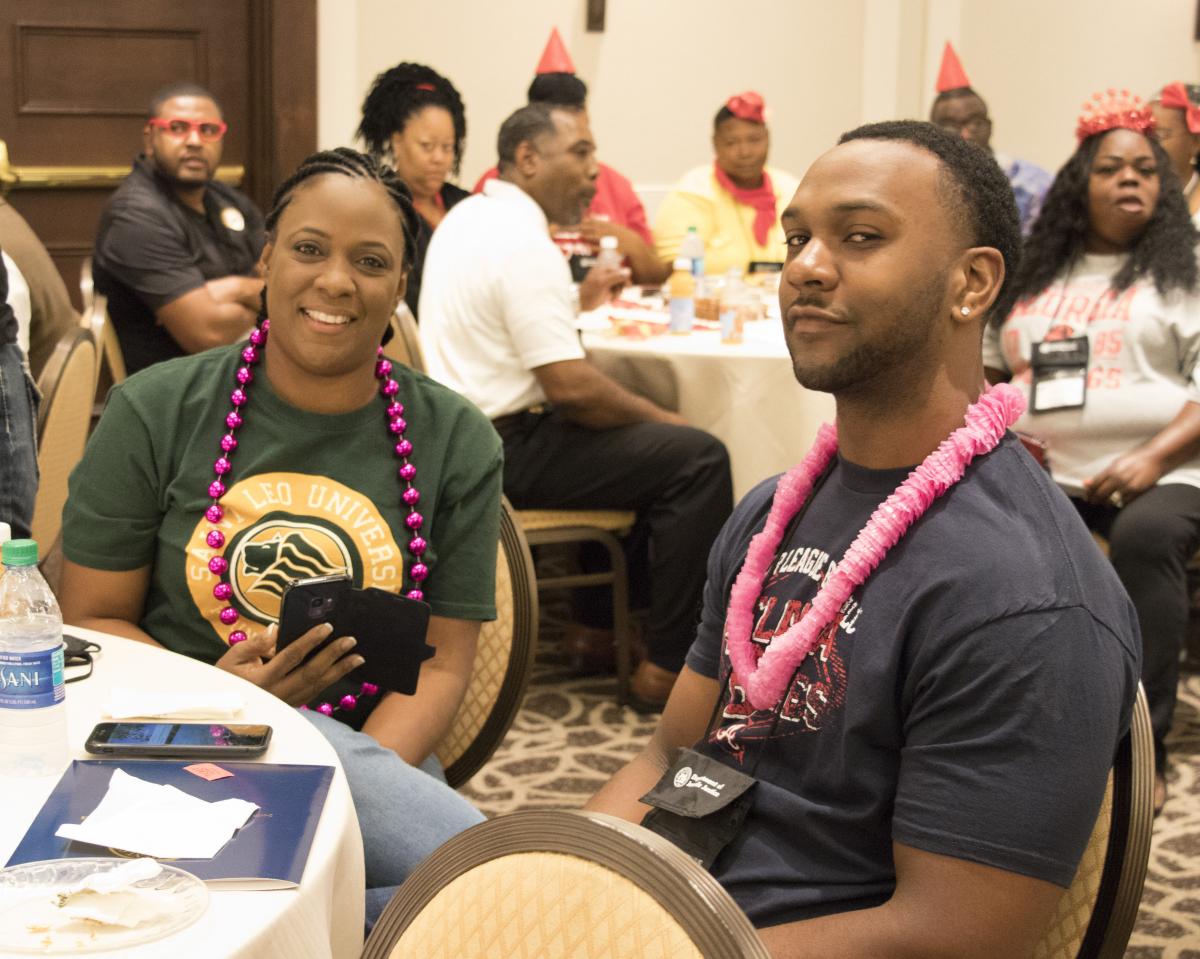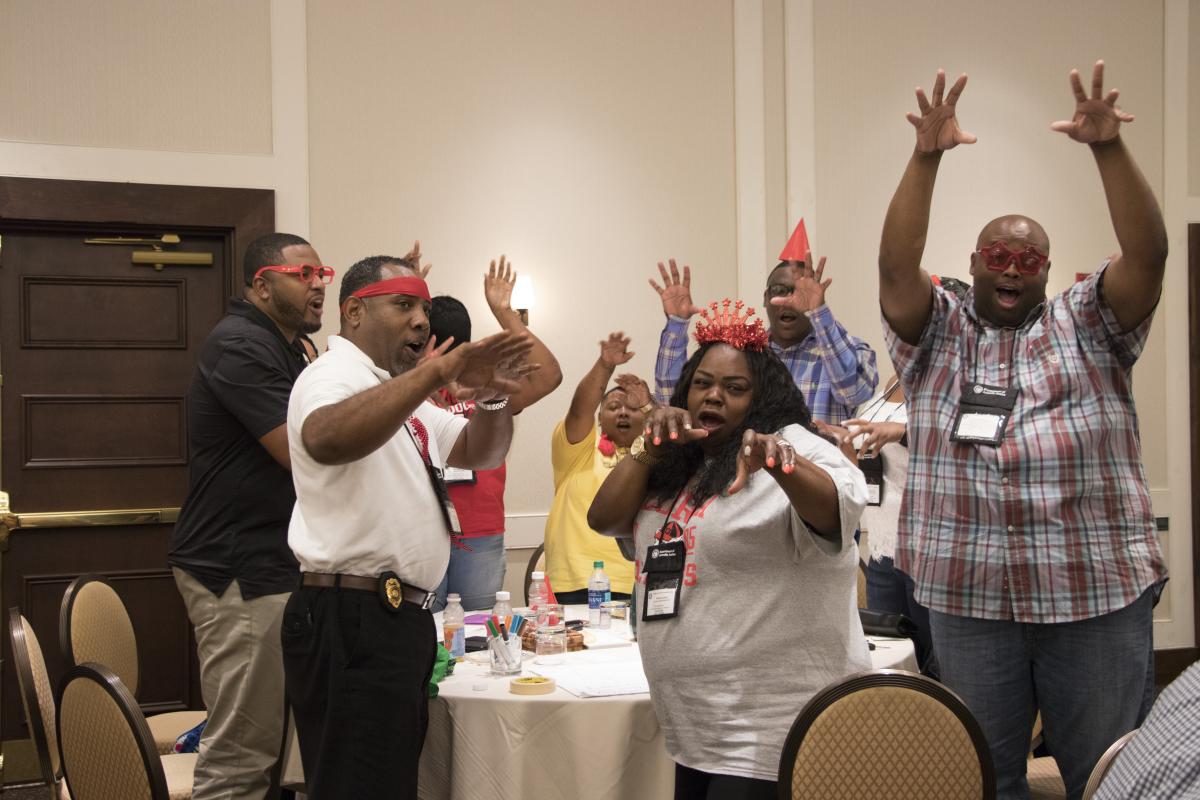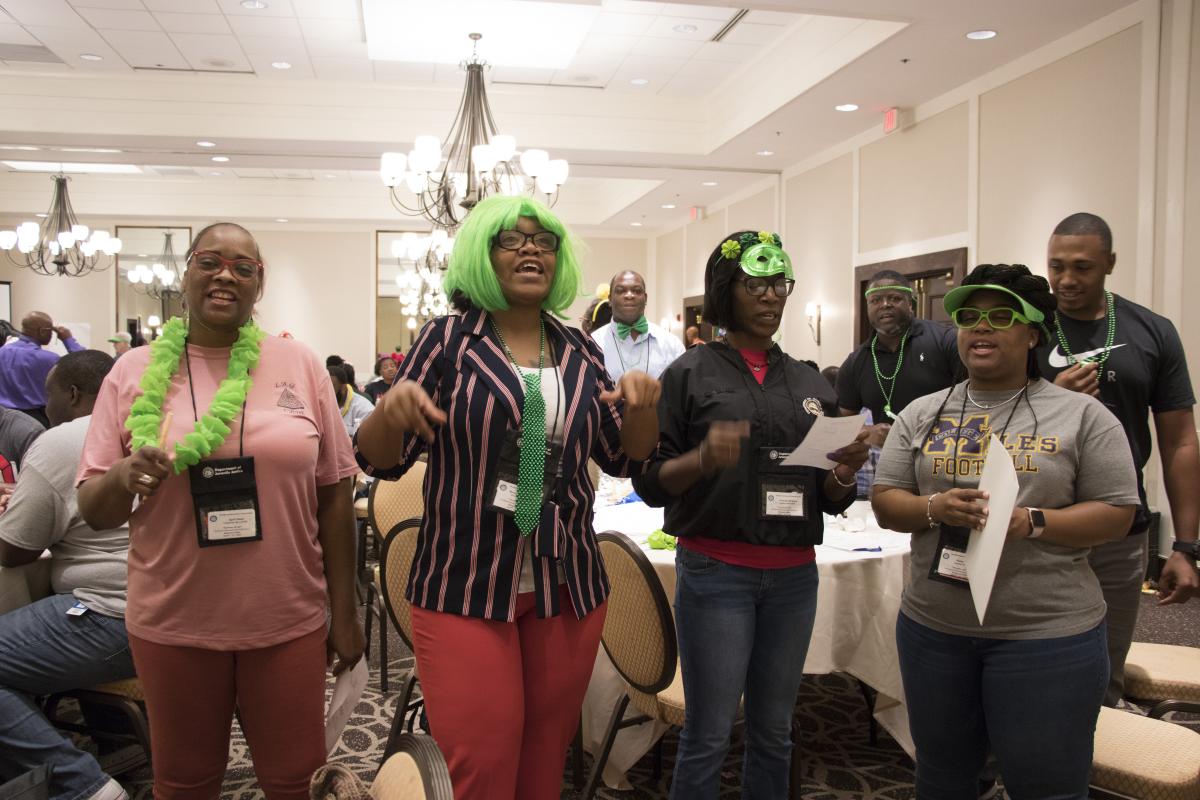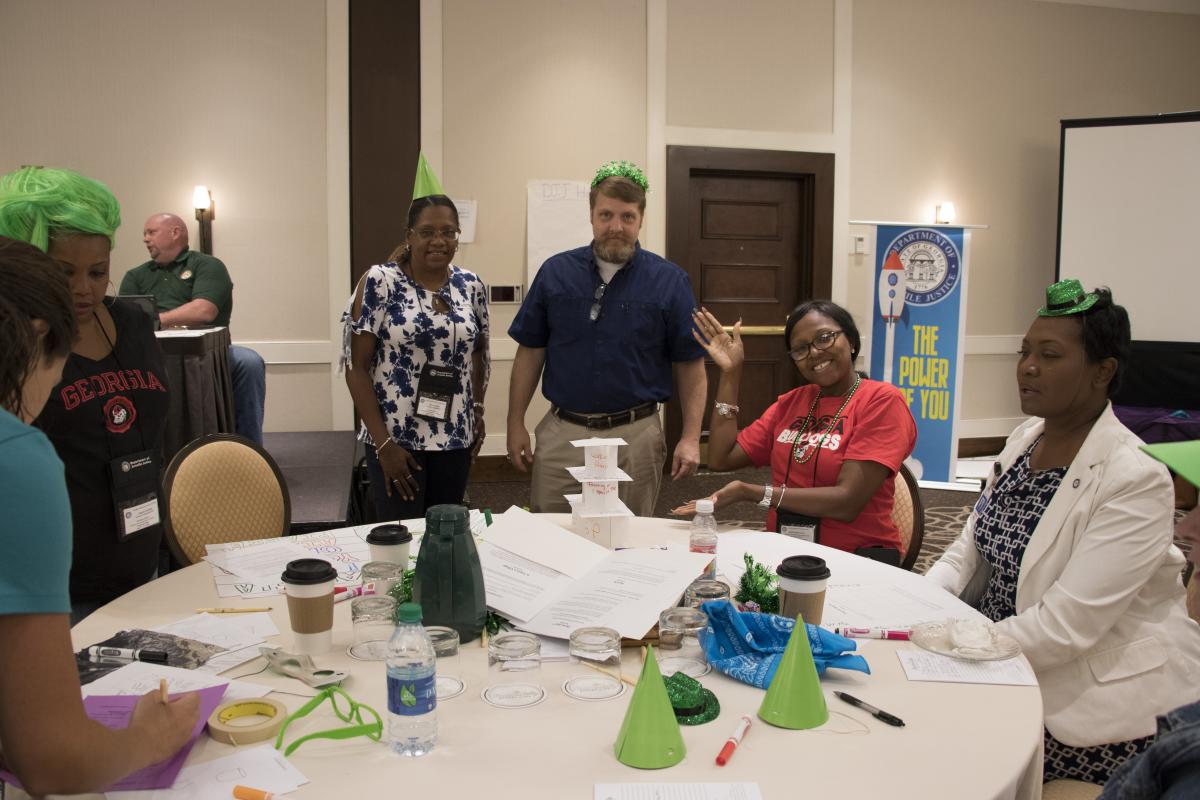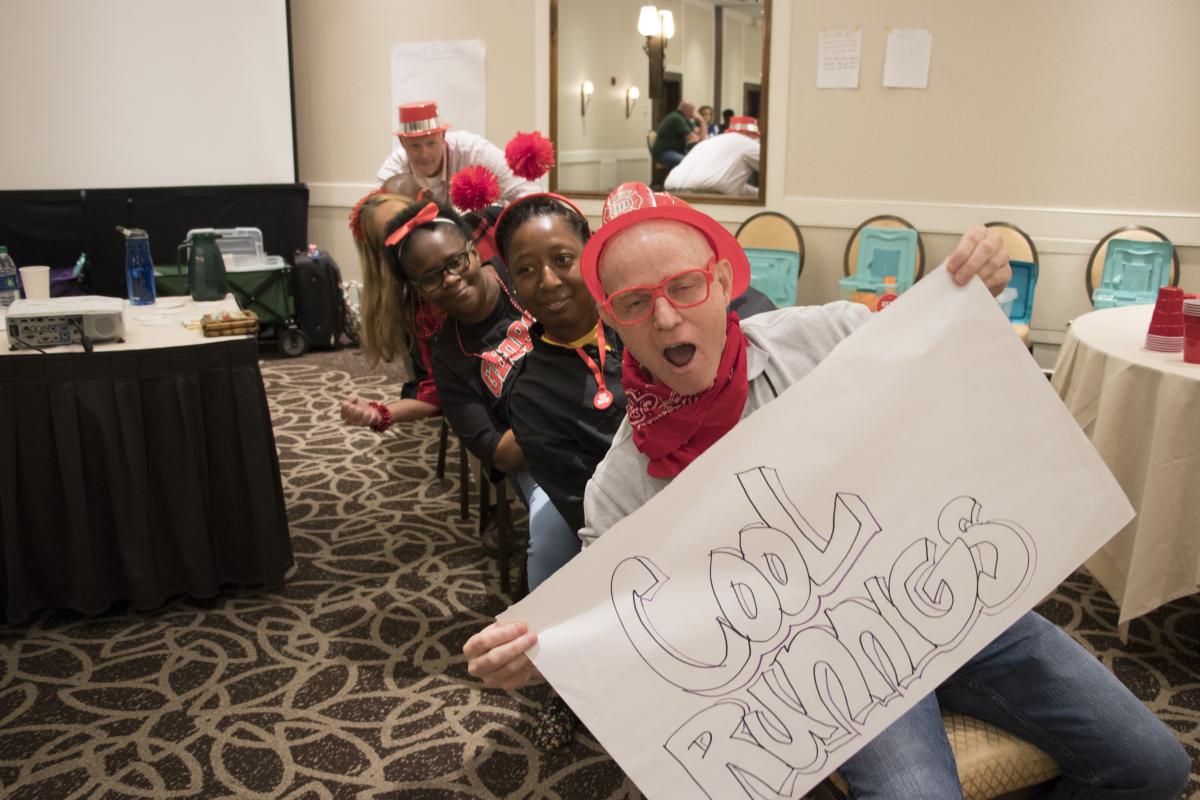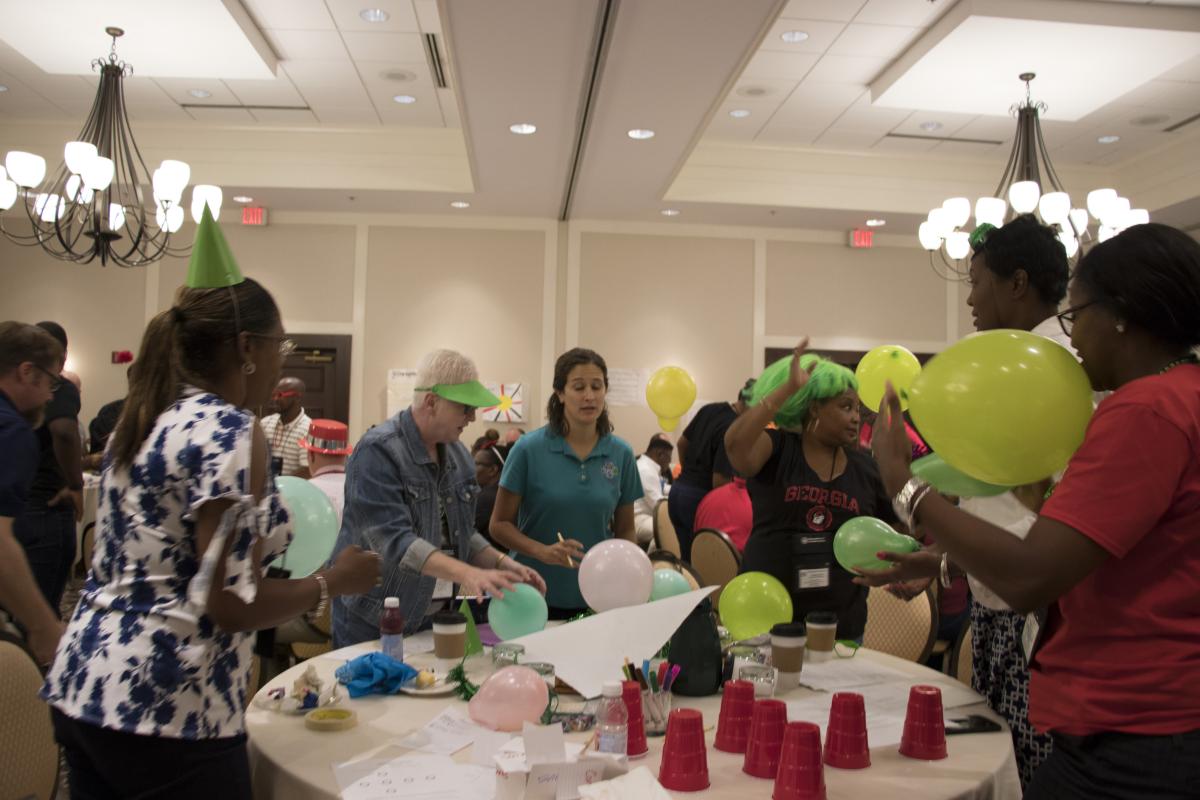 In the closing session, Pamela Johnson, Deputy Commissioner of Secure Detention, thanked the DJJ Secure Campuses and Detention Team for coming and encouraged them to use the knowledge they acquired to inspire young offenders to be better than before. "As leaders in the juvenile justice system, we are influential to all those we come in contact with," said Deputy Commissioner Johnson. "As always, I am thankful for your commitment to DJJ. I hope this three-day development course has allowed you to gain a better understanding of the kinds of effective leadership you will be able to use. We are shaping this agency by cultivating leaders of success," Johnson said.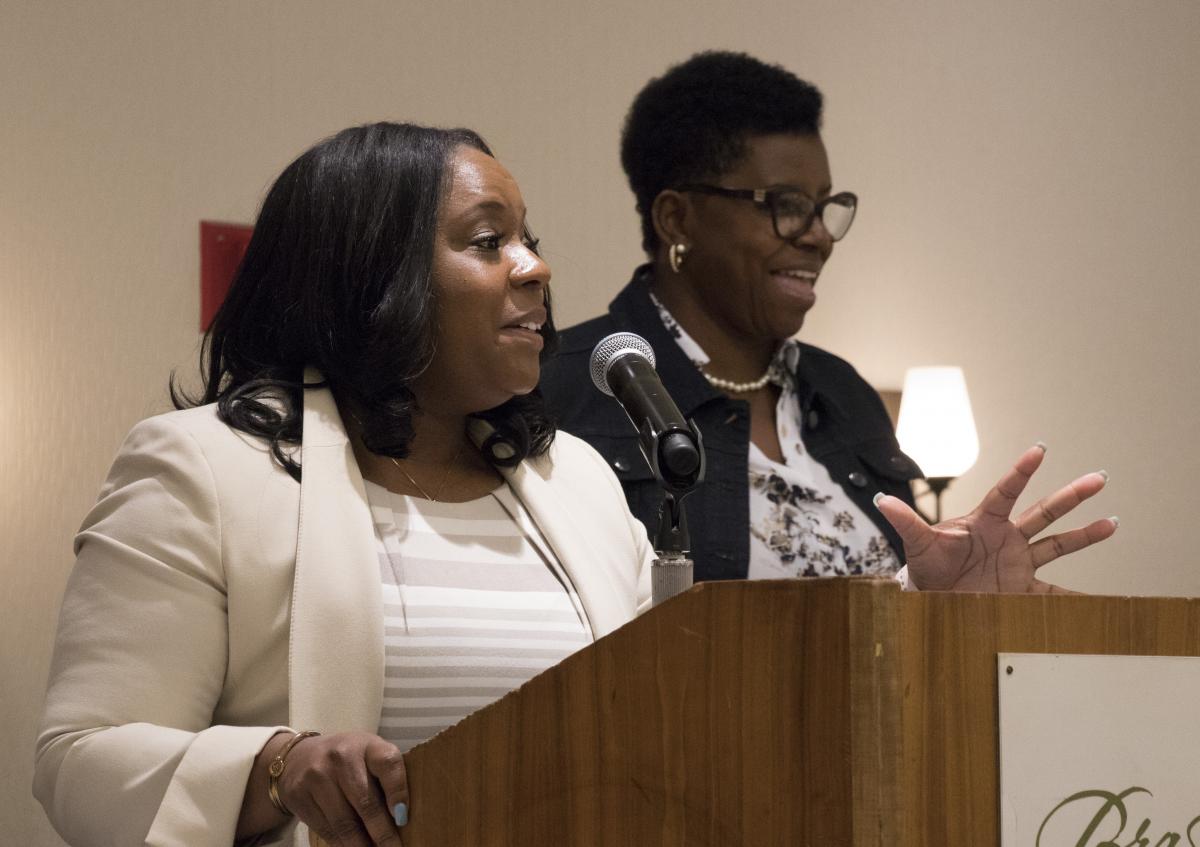 The Department of Juvenile Justice extends its thanks to the following supporters for making the 2018 Secure Campuses and Secure Detention PDC a great success:
Commissioner Avery D. Niles
Chief of Staff Joe Vignati
Assistant Commissioner Sean Hamilton
Director of Planning and Preparedness Scott Cagle
Director of Training Chris Thomas, Assistant Director of Training Chris Wood and DJJ Training Staff
The 2018 PDC Planning Committee
All instructors, presenters, panelists and moderators
The Brasstown Valley Resort Team
The DJJ Office of Communications