Story support and photo from Bob Richards RYDC Food Service Director Alisea Mascio
When it comes to food and nutrition, the Department of Juvenile Justice is second to none when it comes to innovative and delicious meals for the youth in our care.  What is not as well known to the general public is that this dedication to healthy taste extends beyond DJJ facility walls. Many DJJ employees are proud cooks and chefs and love to share their passion with others in communities around the state. 
Recently, the rest of the country got to experience what many folks in North Georgia already knew: DJJ has a world-class chef serving the youth in the Dalton area. Elbert Shaw Regional Youth Detention Center Food Service Director Elizabeth Waters just won the 2018 Taste of America Challenge for the entire state of Georgia for her Southern Peach Tea Glazed Chicken with Cilantro Rice with Peach Salsa dish.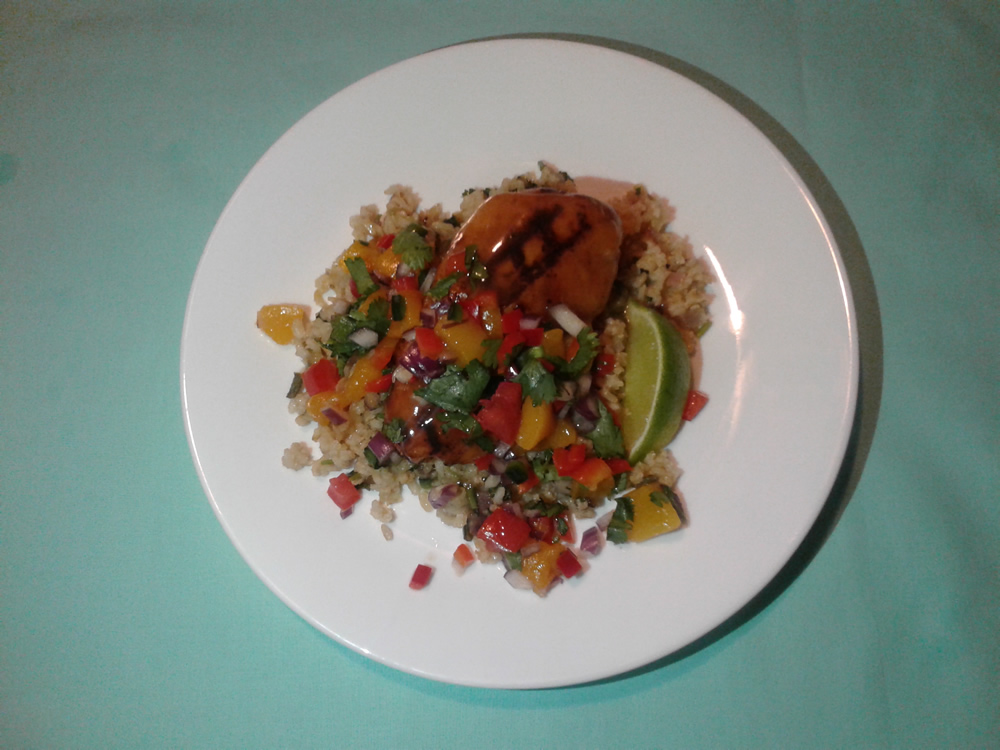 The Award-Winning Glazed Chicken Dish from Liz Waters
The World Food Championships (WFC) is the largest competition in Food Sport, where grand champions of previous events convene for a chance at winning the ultimate food crown. The WFC is also the springboard for many up and coming culinary stars and home cooks. In 2017, the WFC boasted the largest Food Sport tournament in history with well over 1500 contestants on 449 official teams from 42 American states and 13 countries to compete, while more than 30,000 foodies watched and enjoyed the heat of the battle unfold in 10 official categories. Since its debut in 2012, WFC has given birth to "Food Sport" by providing a level playing field, a fair judging system, a creative culinary fest, and a process that allows the culinary elite to show their chops and earn the respect they deserve.
Director Waters, who is also leads the SmokeStack Grilling BBQ group from Tunnel Hill, will be competing in the WFC Ultimate Food Fight in November in Orange Beach, Alabama. The Department of Juvenile Justice is proud of Ms. Waters accomplishments and will be cheering her on as she represents Georgia in future competitions!