This article was originally published in the Summer 2017 DJJ Digest.
Georgia's First Lady, Mrs. Sandra Deal, visited the Department of Juvenile Justice's (DJJ) Atlanta Youth Development Campus (YDC) on March 30 to promote her campaign for child literacy, support DJJ's efforts to improve the reading skills of young offenders and other programs.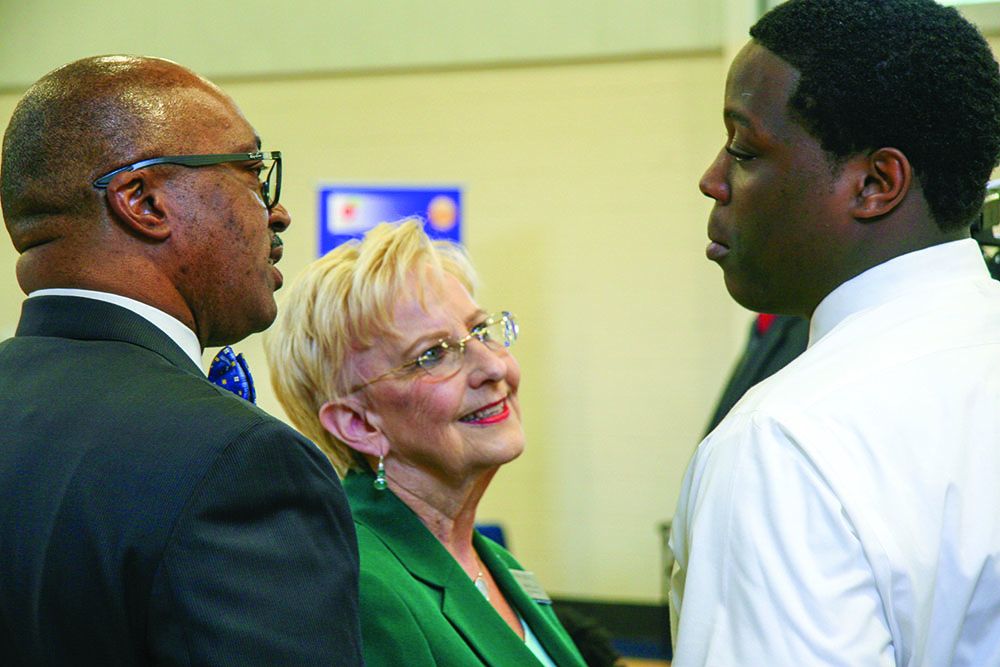 DJJ Commissioner Avery D. Niles stated, "We were honored that Mrs. Deal took time to visit the Atlanta YDC and to interact with youths in secure confinement who are also young parents. He added, "We know education is the key to successful community reentry for our youth. So we truly appreciate the First Lady's visit to support a great partnership that is focused on improving parenting and reading skills, as well as showing young children the importance of learning how to read. Her support greatly encourages the goals of our Reentry Task Force."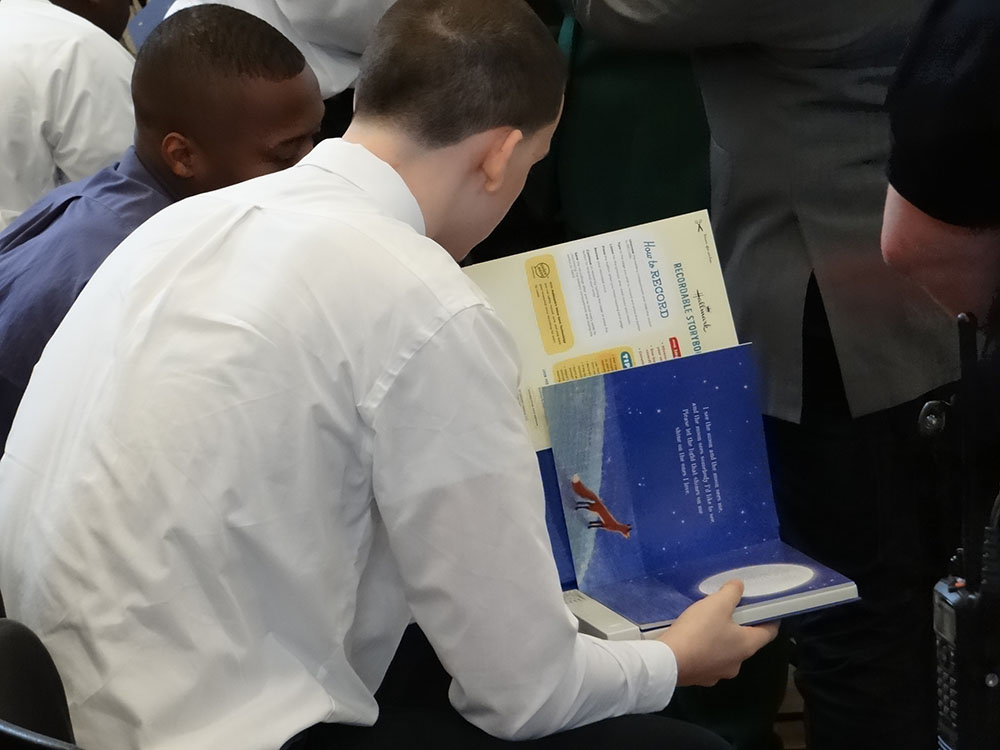 Mrs. Deal stressed the importance of reading – both for the DJJ youths and their children – and what reading can do to help them succeed. She said, "As parents, teachers and mentors, we must take it upon ourselves to ensure that our students are good readers."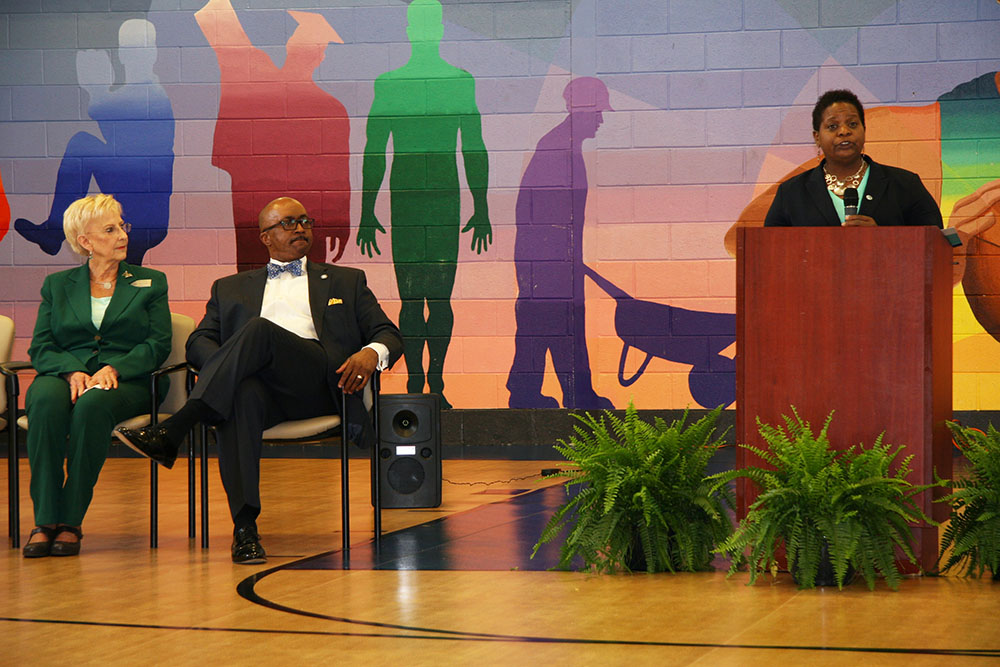 Commissioner Niles and First Lady Deal endorsed the Parenthood Project, a multi-organization partnership that enhances relationships between youth committed to secure placement who are parents and their children. Mrs. Deal is also supporting DJJ's new "Nurturing Parenting" parent skills training program.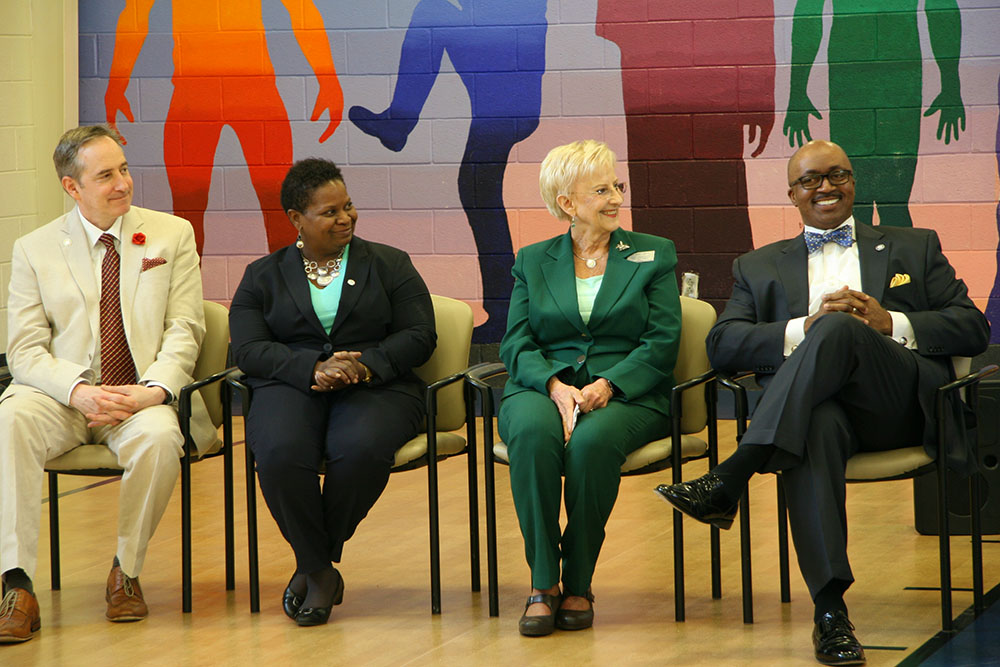 The Parenthood Project includes programs supported by Prison Fellowship – Storybook Moms and Dads, Angel Tree and Nurturing Parenting. The Parenthood Project also includes two programs supported by Foreverfamily, another non-profit organization partnering with DJJ. In the Storybook program, a youth/parent reads a children's book aloud; it is recorded, and then the book and the recording are sent to the youth's child. Prison Fellowship is providing a volunteer to run the program, the books and recording devices and their delivery to the children. Angel Tree, a program in which churches sponsor Christmas gifts for children on behalf of incarcerated parents, is also being provided to DJJ by Prison Fellowship.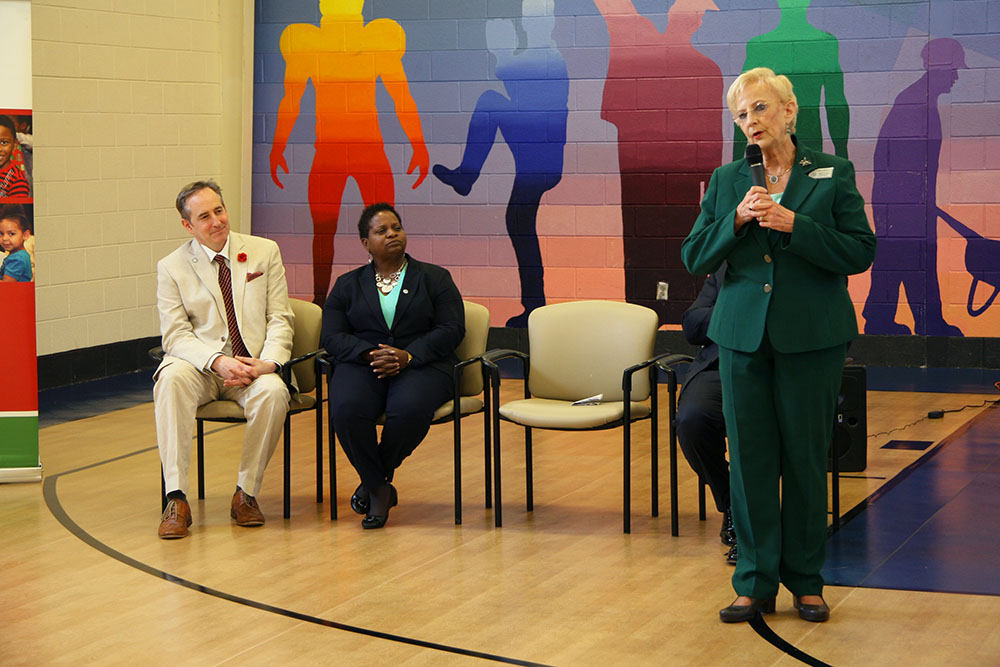 The First Lady also thanked the volunteers and staff who participated as trainees in the Nurturing Parenting training. The trainees were attending the last of three days of training that will enable them to teach Nurturing Parenting to DJJ youth. "Nurturing Parenting is an evidence-based parenting skills curriculum that has been used successfully for many years in the adult system," Commissioner Niles explained. Under the direction of Brenda McGowan, Prison Fellowship's National Director for Church and Community Engagement, the organization is providing the facilitator training and volunteers to teach parenting programs to DJJ's young offenders who are also parents.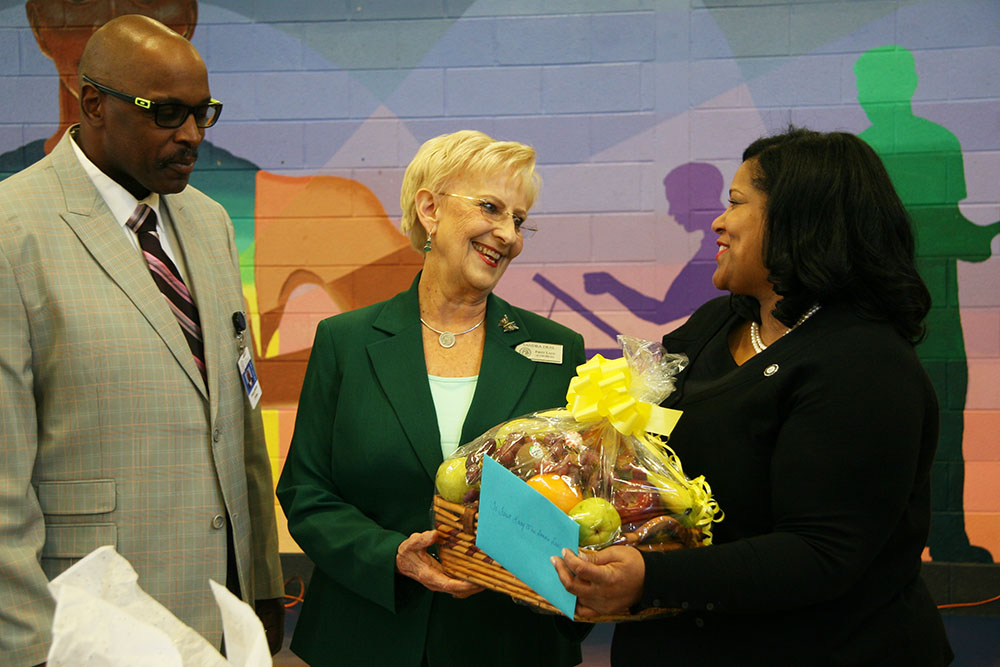 Mrs. Deal and Commissioner Niles also endorsed the provisioning of YDCs with toy/book carts for visiting children. Foreverfamily provides the free books and toys for children who come to visit their parents in juvenile detention, as well as volunteers to support the program. In addition, the First Lady voiced support for the enrollment of DJJ's youthful parents' children in a Ferst Foundation program. Children enrolled from 77 Georgia counties receive one book per month until age five.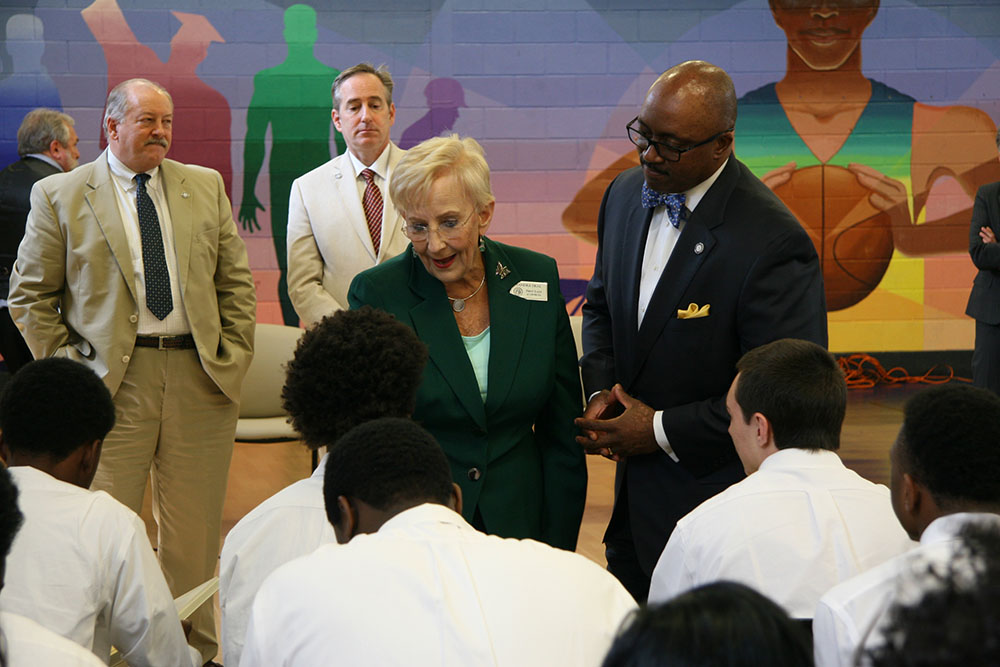 The First Lady's "Read Across Georgia" initiative increases the percentage of children reading at grade level by the completion of the third grade. "Parental activities as simple as reading stories aloud to young children can greatly improve and enhance students' reading and literacy skills," 5555said Mrs. Deal. As she often says, "As a teacher, I didn't just teach to one child. I taught every student in the class."