Commissioner Avery D. Niles has a new community partner on Peachtree Street helping to spread the word about DJJ's 'Holiday Season Challenge' to benefit the needs of Georgia's incarcerated youth during the holidays. Atlanta broadcast legend and award-winning journalist Monica Pearson invited Commissioner Niles to talk about the Department of Juvenile Justice youth holiday care program during her weekend radio talk show on KISS 104.1-FM.
 
Pearson's show is heard on Sunday's noon to 2 p.m., featuring engaging talk and topics from one of Atlanta's most-trusted media talents. Listeners tune in for the smooth R&B music on KISS 104.1 and on this edition of 'The Monica Pearson Show' they heard Commissioner Niles describe how difficult the holiday seasons can be for incarcerated young people, especially for those in custody far from their families and loved ones.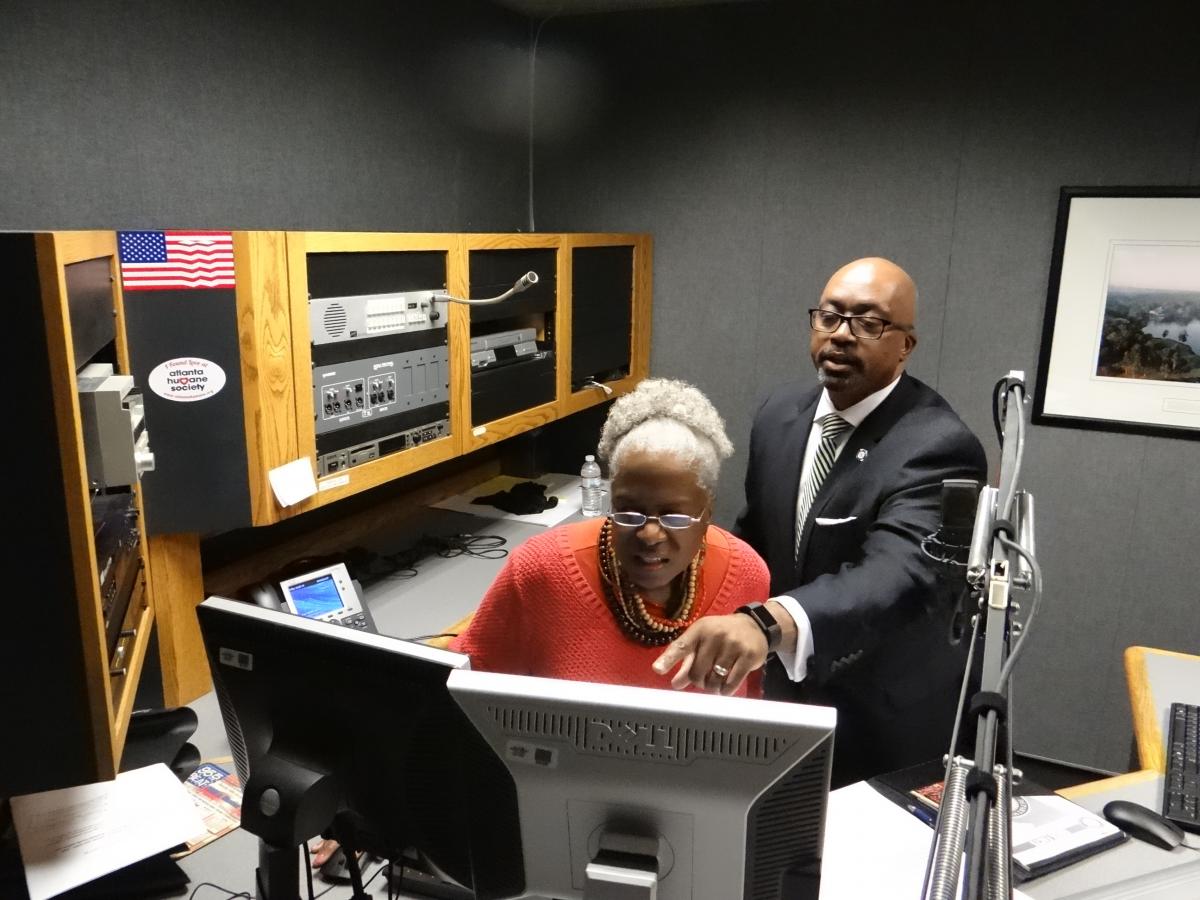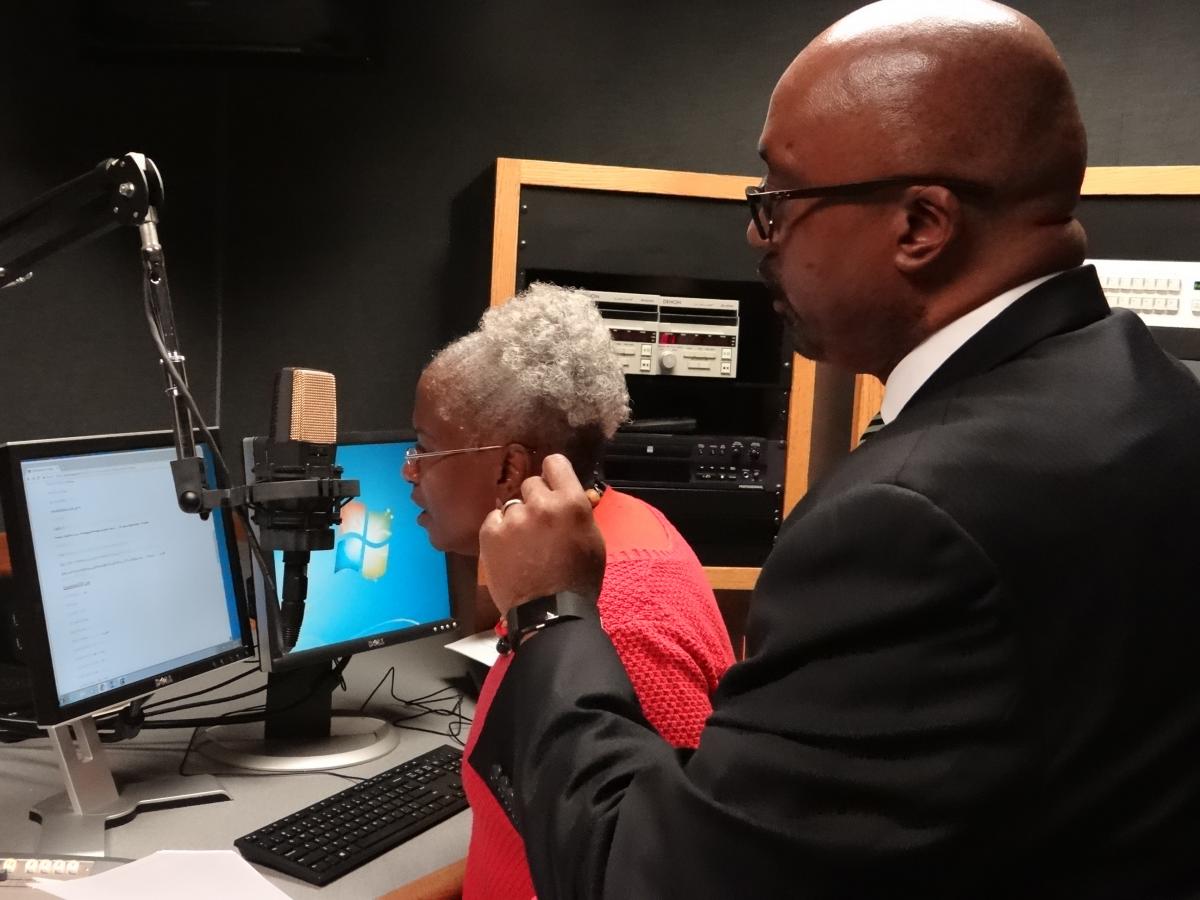 "Many of our youth do not have visitors, even during the holidays," Commissioner Niles told Monica in the KISS 104.1 broadcast studios. "Regrettably, many of these young people do not receive any gifts or even youth care packs during what should be a season of thanksgiving and celebration for most people their age." 
The show host many Atlanta listeners have learned to trust as just 'Monica', said Commissioner Niles has partnered the Department of Juvenile Justice with faith and community organizations across the state to help embrace the needs of DJJ youth during the holidays. Niles publicly issued his "Commissioner's Holiday Season Challenge" for 2017, asking for more community partner contributions so that more youth care packs can be delivered to DJJ Regional Youth Detention Centers and Youth Development Campuses around the state. 
"When our DJJ Team is working so hard to prepare our young people for reentry to their homes and communities as productive citizens, something as small and thoughtful as a youth care pack containing puzzles and postcards, books and board games or socks and personal hygiene items can genuinely bring holiday cheer to some of Georgia's most at-risk youth," Niles said.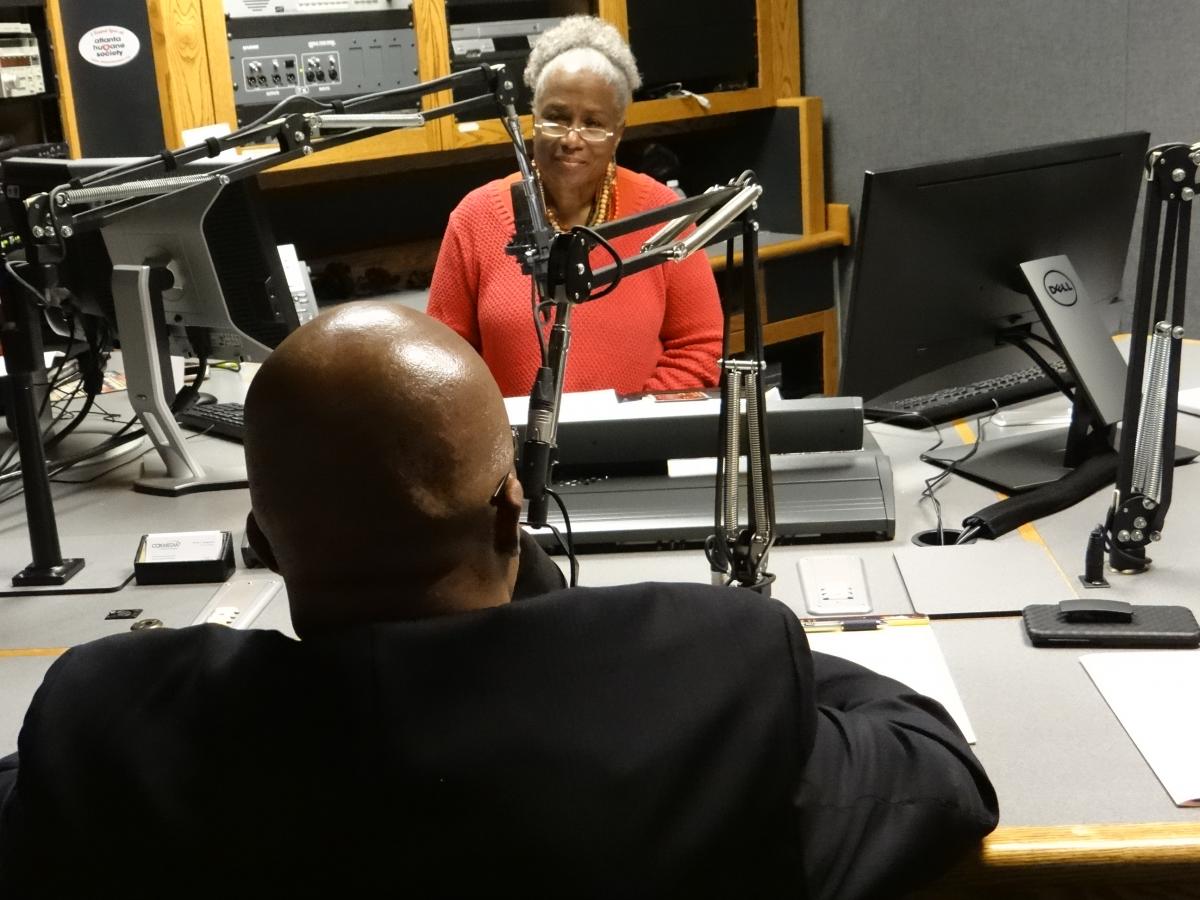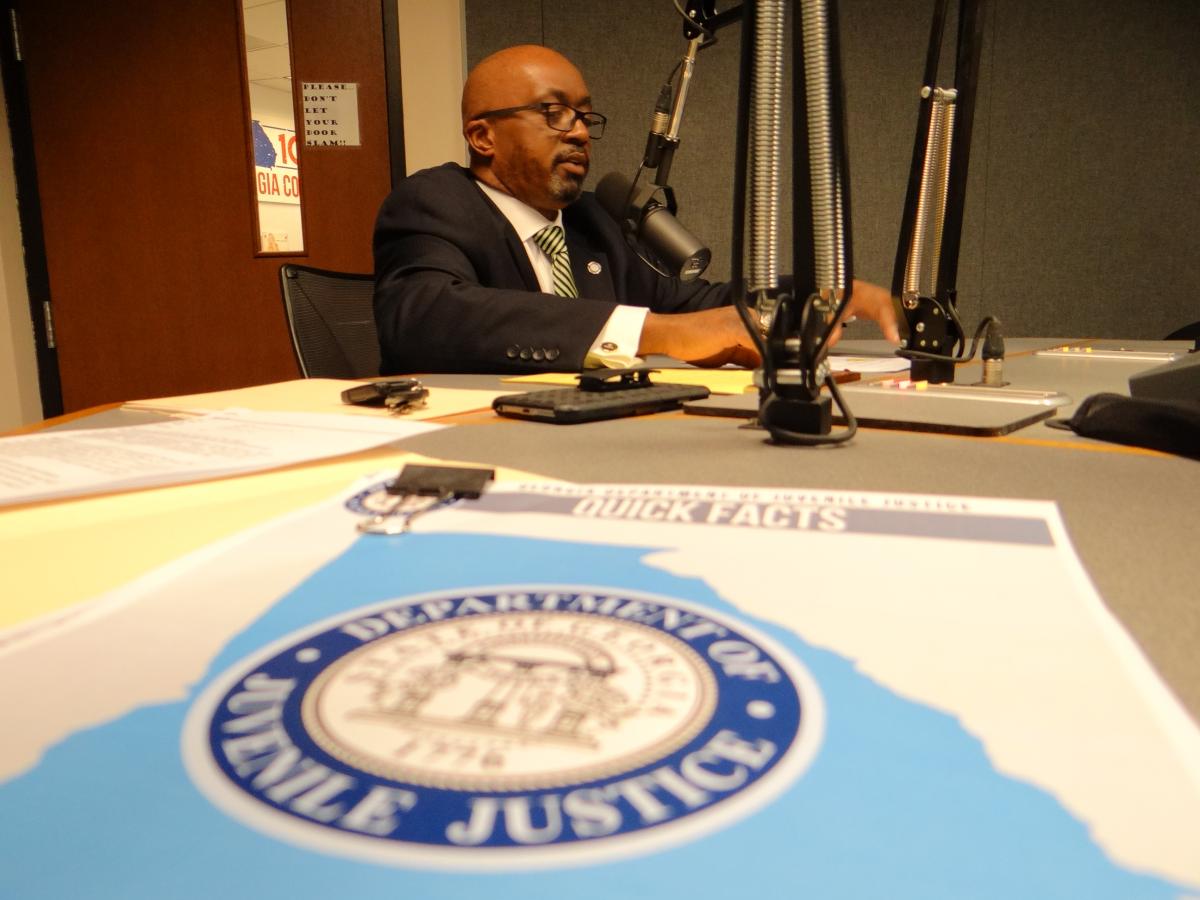 Monica said donors may contribute directly to the 'Commissioner's Holiday Season Challenge' to support Georgia's incarcerated at-risk youth by visiting this link:
ga-djjdonations.com
..Or donors can contact Director Latera Davis at DJJ's Office of Volunteer Services: 
Attn: Latera Davis
Director Volunteer Services
DJJ Central Office
3408 Covington Highway
Decatur, GA 30032
404-508-6500
lateradavis@djj.state.ga.us
Niles expressed his heartfelt thanks and appreciation for donors who help with the contributions to the "Commissioner's Holiday Season Challenge" and he thanked Monica Pearson and KISS 104.1 for helping spread news about the DJJ program on 'The Monica Pearson Show' through the Cox media Group. Listeners can learn more about the mission of the Department of Juvenile Justice and how to support Georgia's incarcerated at-risk youth through a podcast of the Commissioner's interview on 'The Monica Pearson Show' at this link: