DJJ Celebrates 2019 State Employee Recognition Week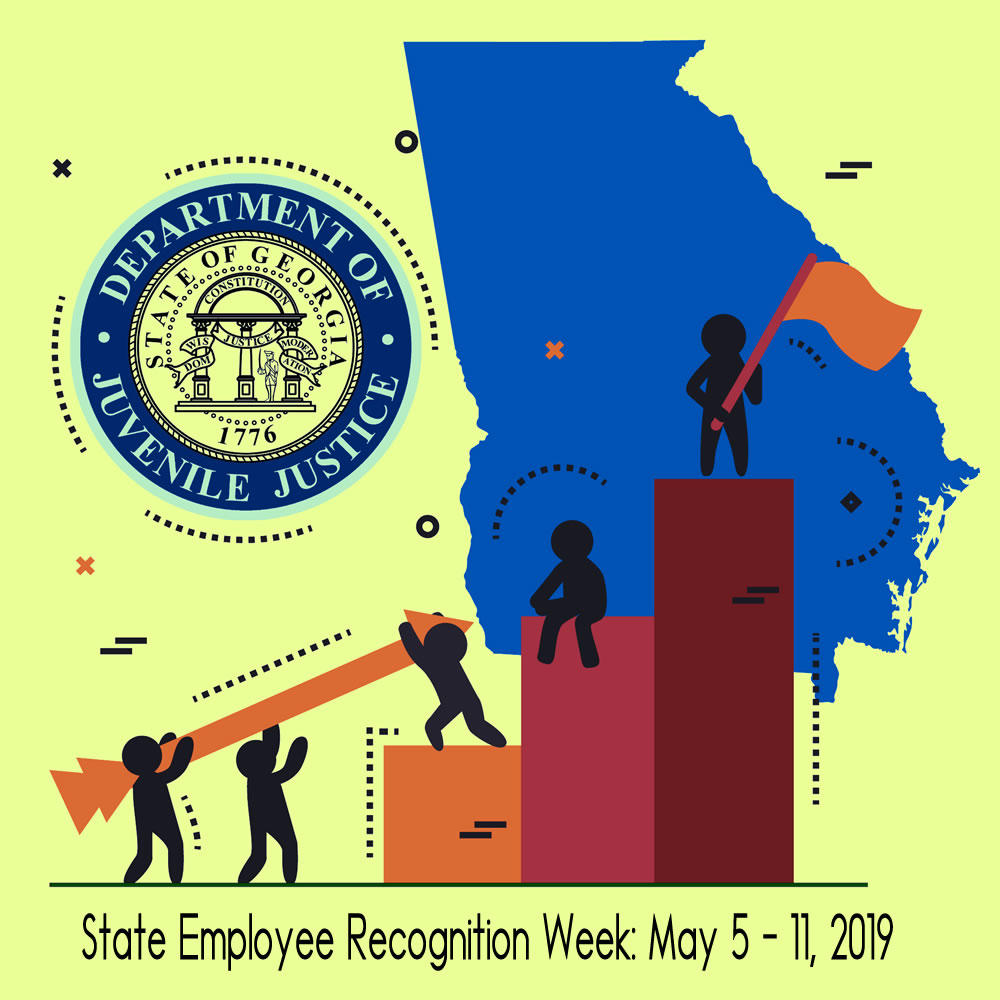 DJJ Team,
As your Commissioner, I look forward to State Employee Recognition Week each year for the opportunity to express my admiration for your dedicated performance as members of our DJJ Team. While the daily activities here at DJJ can be challenging, your hard work continues to make positive outcomes with our youth even more rewarding.  
In your career as a juvenile justice professional, you know that your contributions may uplift the life of a youth and restore their hope for an exciting future. Also, your dedication to duty is critical to our successes with reentry programming and community reintegration which helps lead the fight against recidivism. We also see an increase in overall success rates from many former juvenile offenders through expanding program opportunities for DJJ youth, easing the transition into community life after release. 
We are also excited to present more graduates this year with High School Diplomas, GEDs, and certificates from our Georgia Preparatory Academy. Together at Georgia's 181st school district, we continue to focus on the best available education combining technology and teacher certification.   
Whether you dress in uniform behind the wire or formal business attire behind a desk at the Central Office, your Executive Leadership Team is proud to recognize your many contributions to help achieve the goals of reforming our youth. Just like me, I know you believe that DJJ is a place where your hard work counts.
During this year's State Employee Recognition Week, I thank you for your continued desire to serve every week as change agents for our youth and our communities impacted by juvenile crime. It is truly a pleasure to lead this dedicated team.  Remember, "If you want to go quickly, go alone. If you want to go far, go together."  
Sincerely,
Avery Niles
Avery D. Niles, Commissioner
Georgia Department of Juvenile Justice