DJJ in the Community: Prom Promise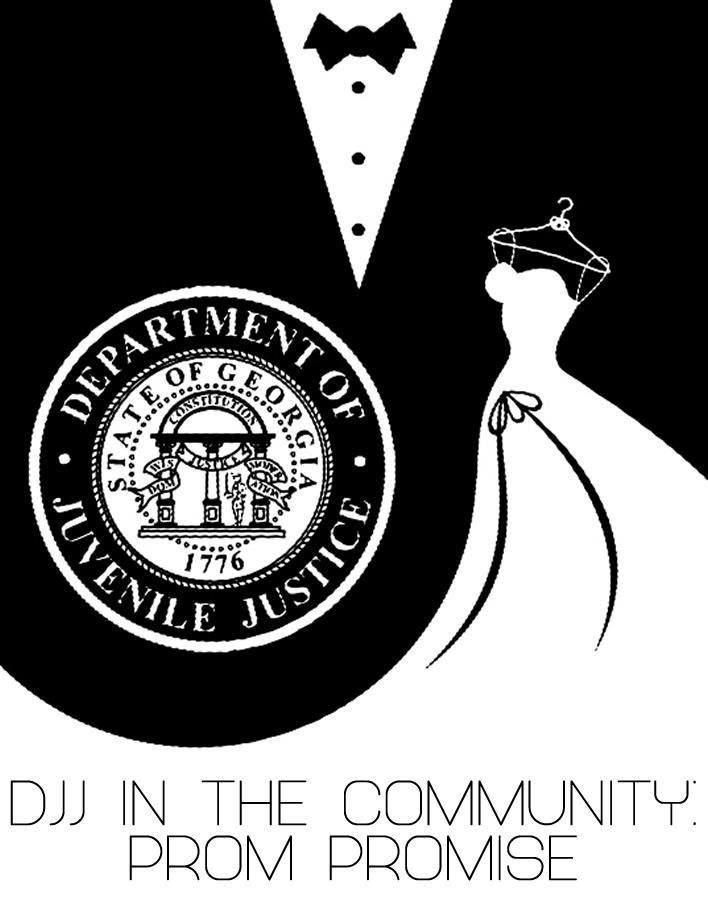 Photos provided by Southern Regional Volunteer Coordinator Hermanda DeMines-Henderson
Throughout the state of Georgia, springtime is prom season for high school students.  A night of glitz and glamour, prom night is the social event of the year allowing students to dress up and socialize with their friends in a fun and exciting independent way near the end of the school year. Prom night is a way for local communities to thank their high school students for being responsible with an event designed solely for their youth. 
However, there is a dark and dangerous side to prom season. Destructive behavior such as drunk driving and sexual misconduct can turn prom night into fright night. An evening that can start out as a way to have some harmless fun can quickly morph into a night of death and life-long regret.
For DJJ staff members in the Columbus area, keeping prom night safe and fun is a top priority for the region.  Working with the Making Positive Choices organization, DJJ employees hosted the second annual "Prom Promise" event which helps education teens about the many dangerous activities that can happen during prom season.
Held at the Dillard's Court Area at Peachtree Mall in Columbus, "Prom Promise" provided students and their parents with educational resources needed to help students make the right choices during their individual proms. While there were many fun events such as a fashion show and prize giveaway, "Prom Promise" also had activities such as an impaired driving simulator to show that alcohol consumption of any amount can lead to disaster on our roadways.
The Department of Juvenile Justice would like to thank Southern Regional Volunteer Coordinator Hermanda DeMines-Henderson, ACS Tiffany Shorter, and JPPS II Nadiya Johnson for their work in representing the agency at this important event.