PBIS at DJJ's Macon YDC: "When the Stars Come Out"
On February 1st, female youth at the Macon Youth Development Campus (YDC) participated in an evening of glamour and fun during the facility's annual gala. "When the Stars Come Out," this year's theme, gave 17 female youth the opportunity to dress in formal wear and dance to hits like the "Cha-Cha Slide" and "Cupid Shuffle." Youth who had not had any disciplinary issues for over the past 30-days could participate through the Positive Behavioral Interventions and Supports (PBIS) program. Several parents, educators, community mentors, and DJJ staff attended the gala and escorted the youth down the red carpet in a show of love and support.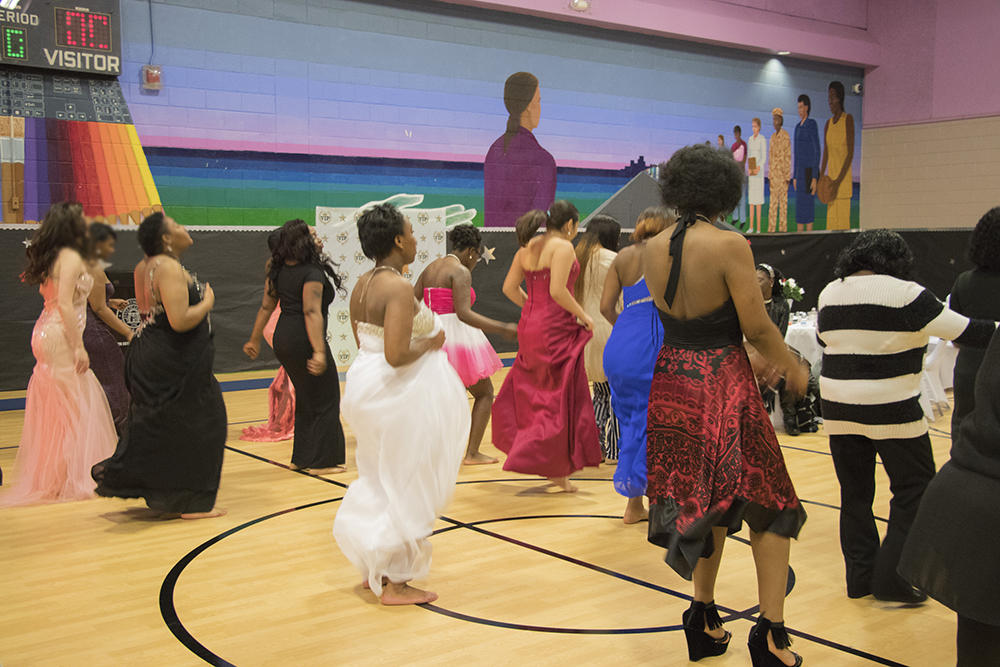 "I would like to thank the staff and volunteers who worked hard to put together such an amazing gala," said Macon YDC Interim Facility Director Erica Jackson. "Our youth look forward to this event each year. This gala remains an inspiration to us all."
Serving as keynote speaker for the gala was Sheknita R. Davis, a former Macon YDC juvenile correctional officer. Ms. Davis, who overcame numerous life obstacles such as being a high school dropout and homelessness, encouraged the young ladies to take responsibility for their actions, set goals, and work hard to become a shining star. Davis currently serves as the Executive Director of "In His Image," a professional development consulting firm in Macon, Georgia.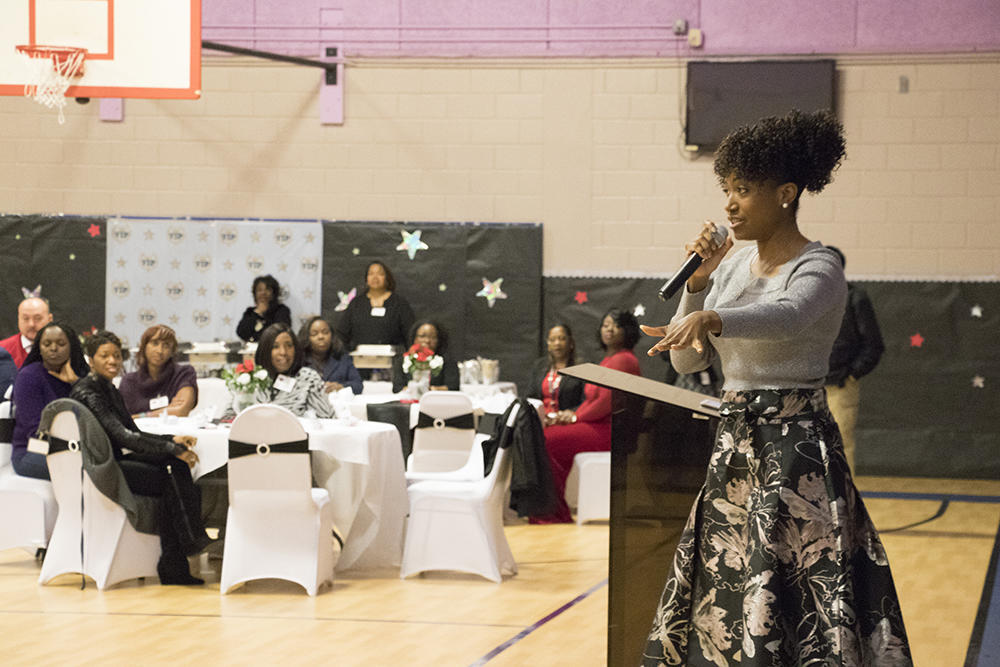 Ms. Sheknita Davis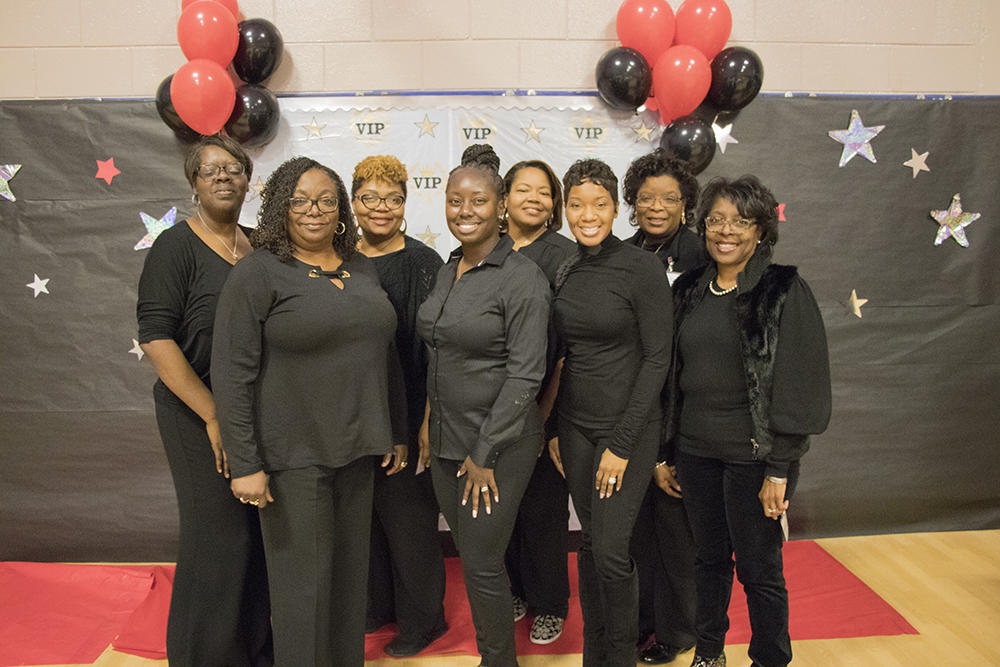 Macon YDC mentors and volunteers
PBIS is an evidence-based, data-driven framework proven to reduce disciplinary incidents, increase a school's sense of safety and support improved academic outcomes. More than 23,000 U.S. schools are implementing PBIS and saving countless instructional hours otherwise lost to discipline. The premise of PBIS is that continual teaching, combined with acknowledgment or feedback of positive student over the counter behavior, will reduce unnecessary discipline and promote a climate of greater productivity, safety, and learning.