:
The December 9th meeting of the Board of Juvenile Justice has been canceled. The next meeting is scheduled for January 2022.
Office of Nutrition and Food Services: Wellness Events at DJJ
Each local educational agency that participates in the National School Lunch Program or other federal Child Nutrition programs is required by federal law and the United States Department of Agriculture to establish a local school wellness policy for all schools under its jurisdiction. The Department of Juvenile Justice (and the Georgia Preparatory Academy) participates in the National School Lunch Program through the hard work and dedication of the employees of the Office of Nutrition and Food Services.
Local wellness policies are an important tool for parents, local educational agencies and school districts in promoting student wellness, preventing and reducing childhood obesity, and providing assurance that school meal nutrition guidelines meet the minimum federal school meal standards. DJJ is proud to present wellness events in all facilities across the state of Georgia. Below are some highlights from recent wellness events at DJJ.
Aaron Cohn RYDC (Columbus)
For one of the Wellness Days at the Aaron Cohn Regional Youth Detention Center in Columbus, the summer heat was splashed away with a variety of water balloon activities. Whether it was a balloon obstacle course, a water balloon toss, or a three-point shoot-out, water balloons kept everyone happy and cool while providing a great source of exercise.
aaroncohnwellness18aaa.jpg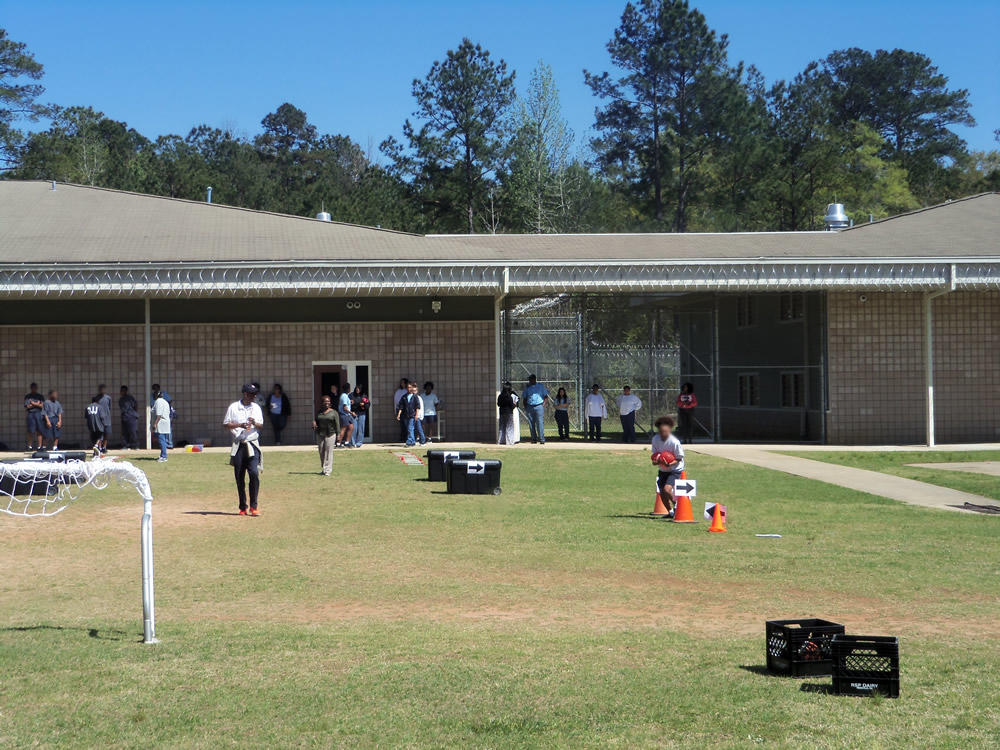 aaroncohnwellness18bbb.jpg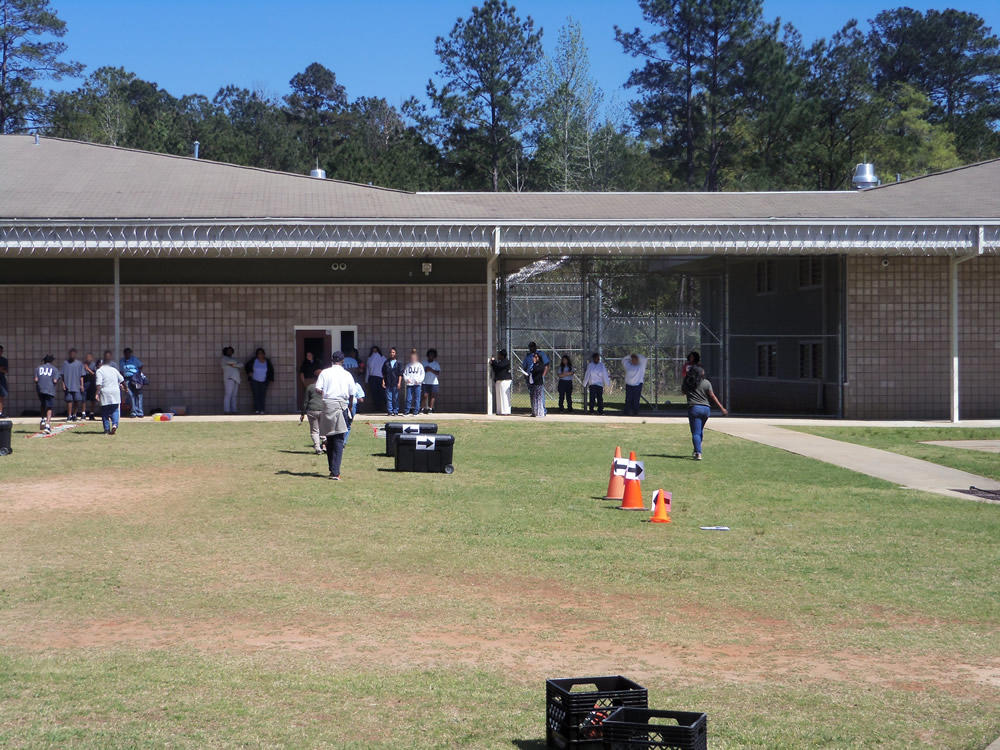 aaroncohnwellness18ccc.jpg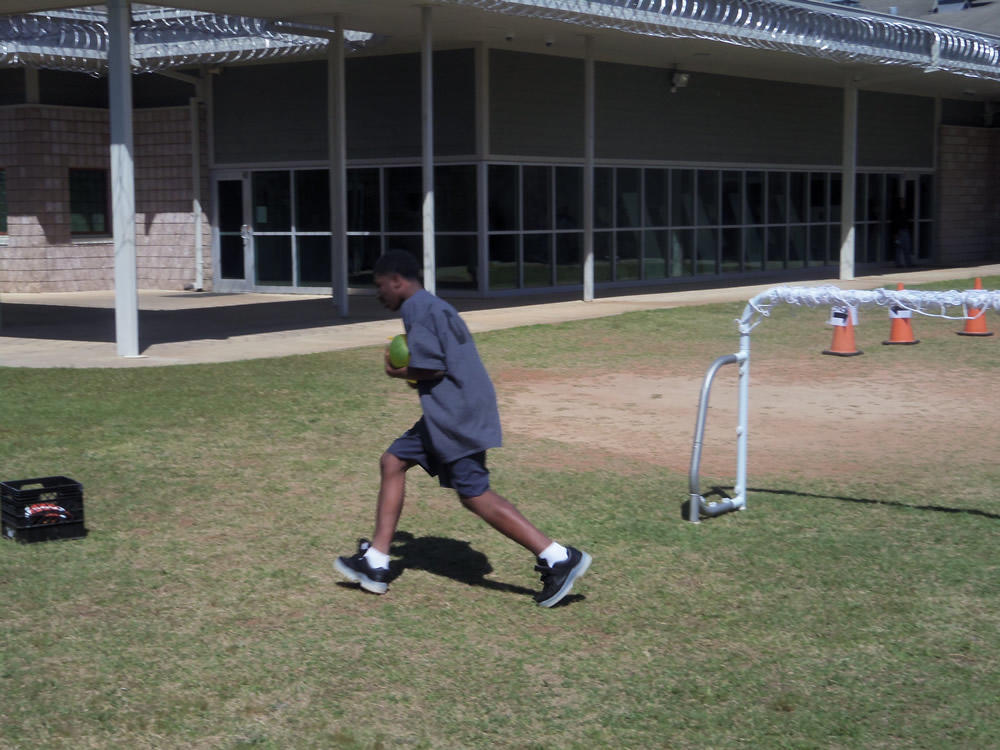 aaroncohnwellness18ddd.jpg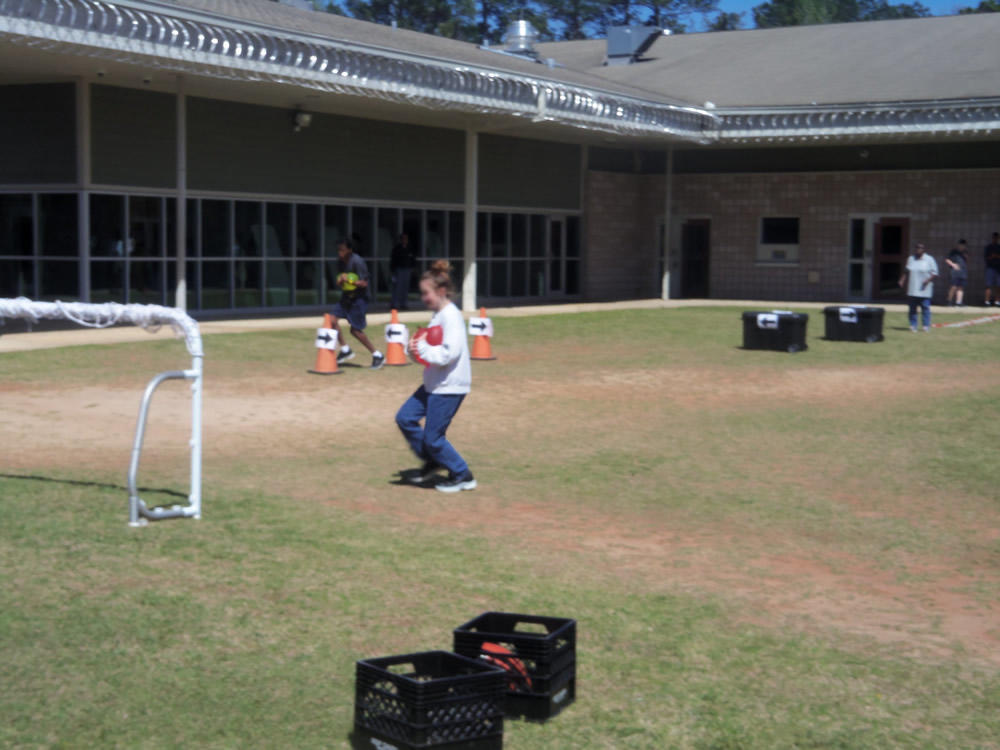 aaroncohnwellness18eee.jpg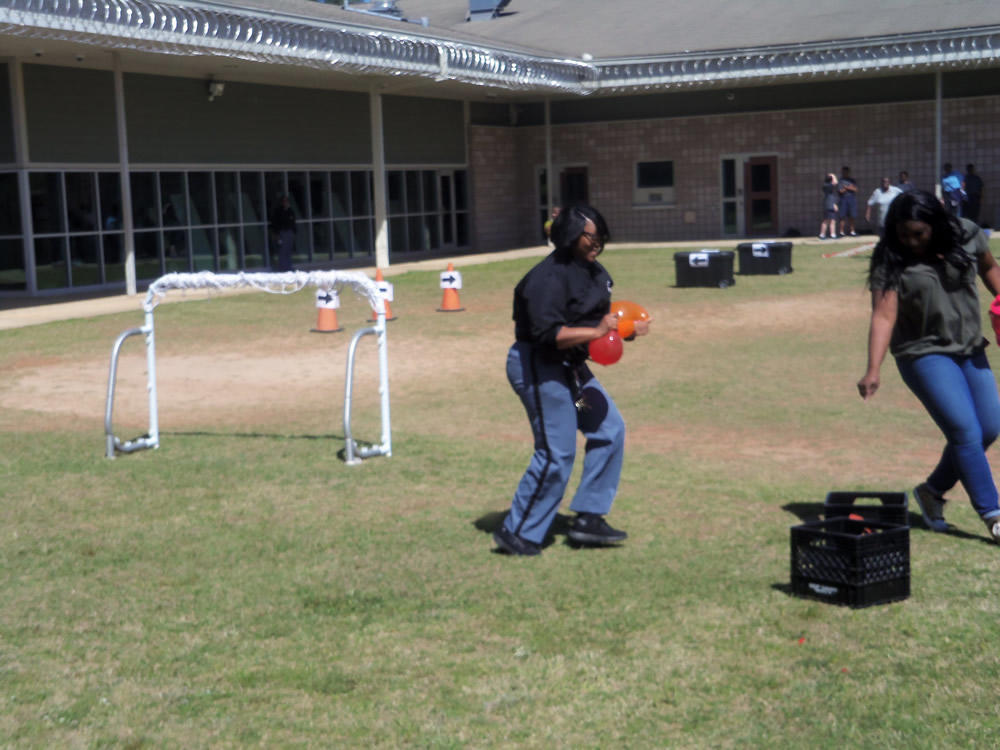 aaroncohnwellness18fff.jpg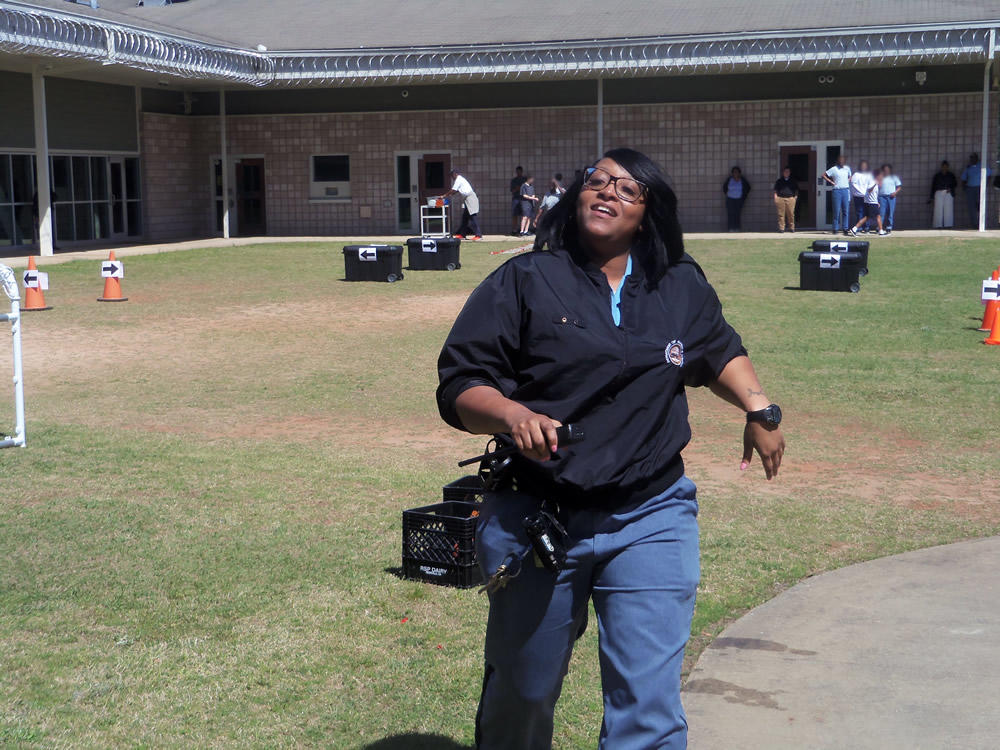 aaroncohnwellness18ggg.jpg
aaroncohnwellness18hhh.jpg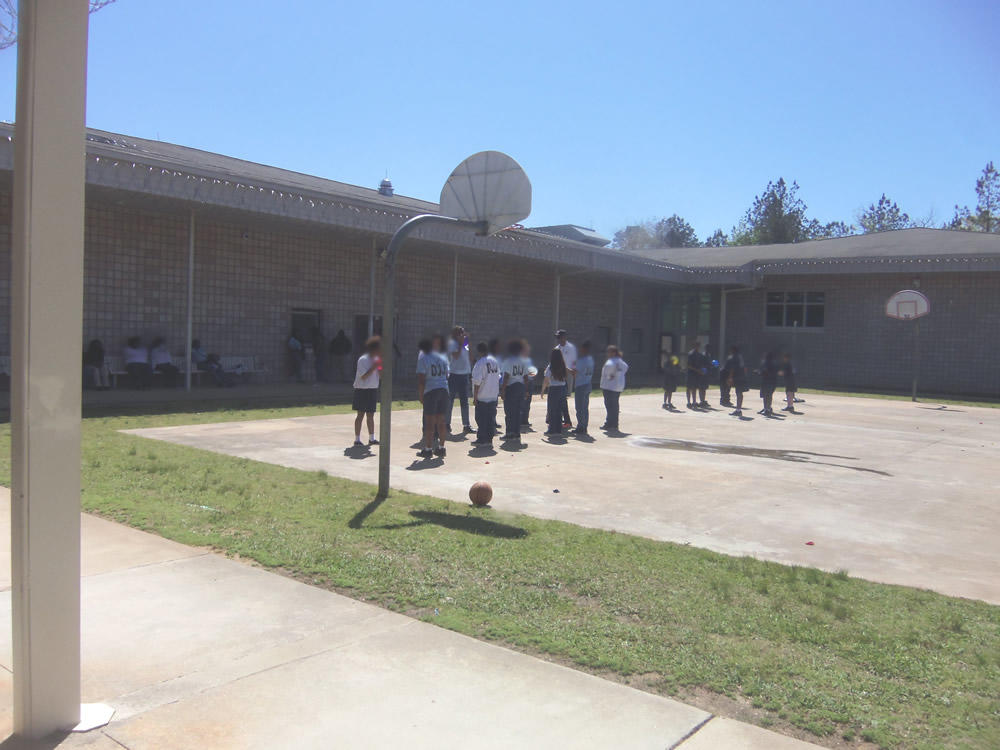 aaroncohnwellness18iii.jpg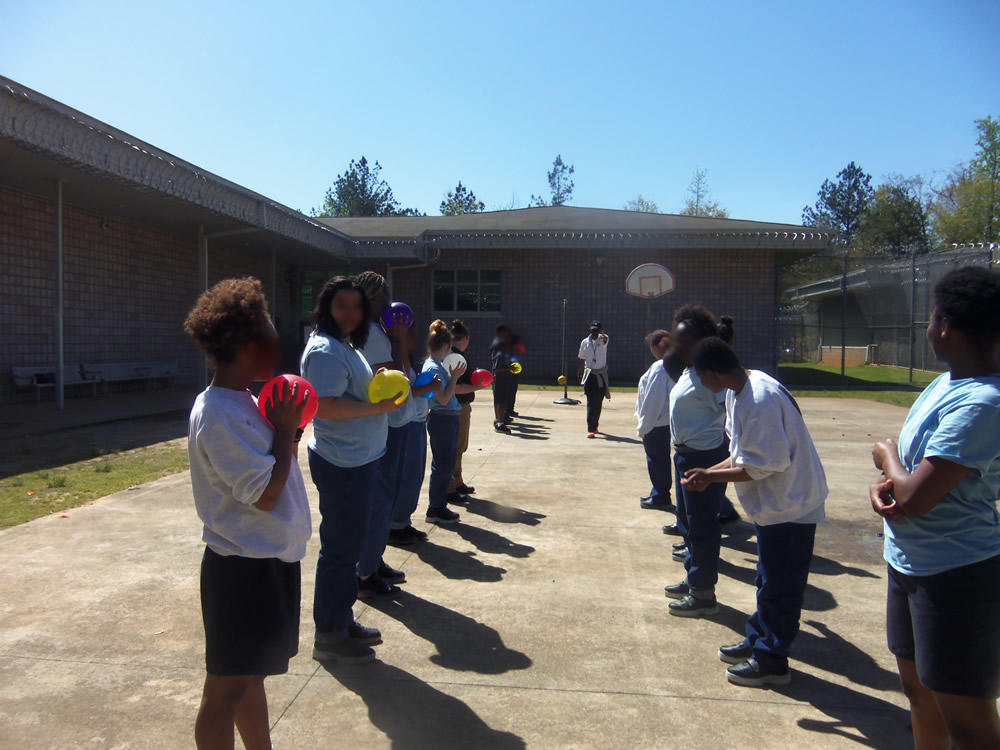 aaroncohnwellness18jjj.jpg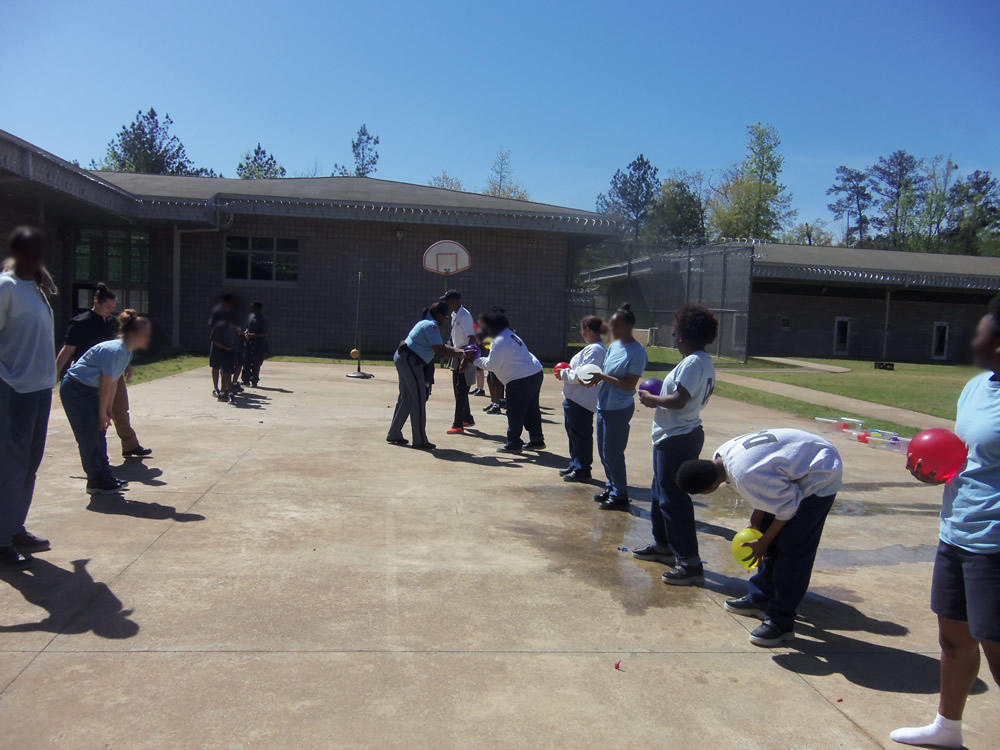 aaroncohnwellness18kkl.jpg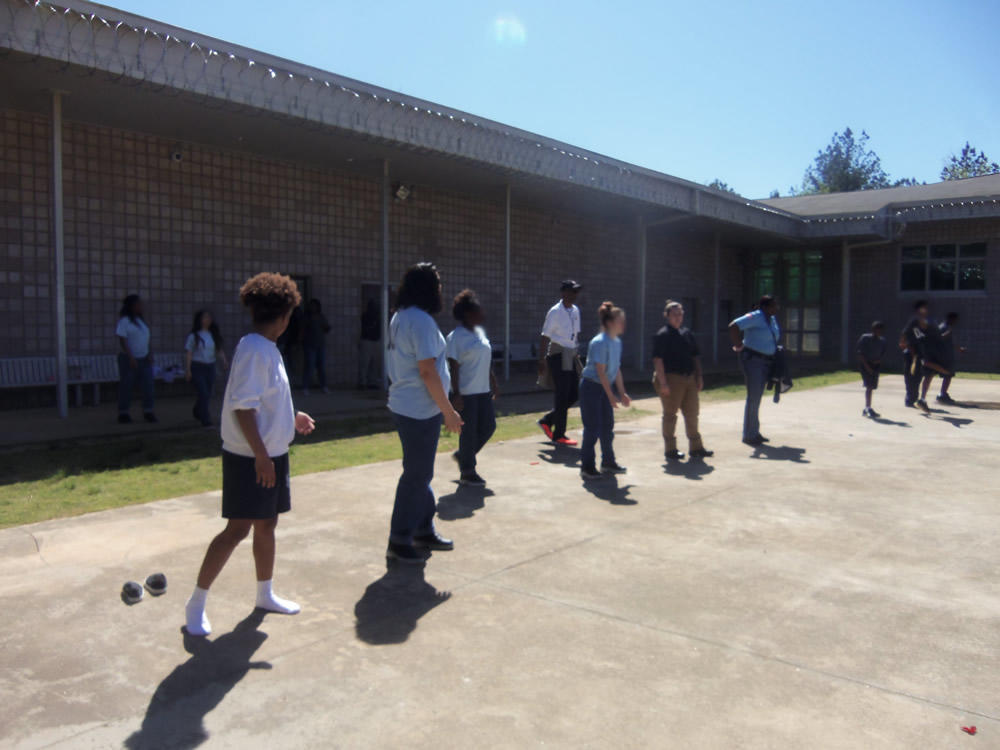 aaroncohnwellness18mmm.jpg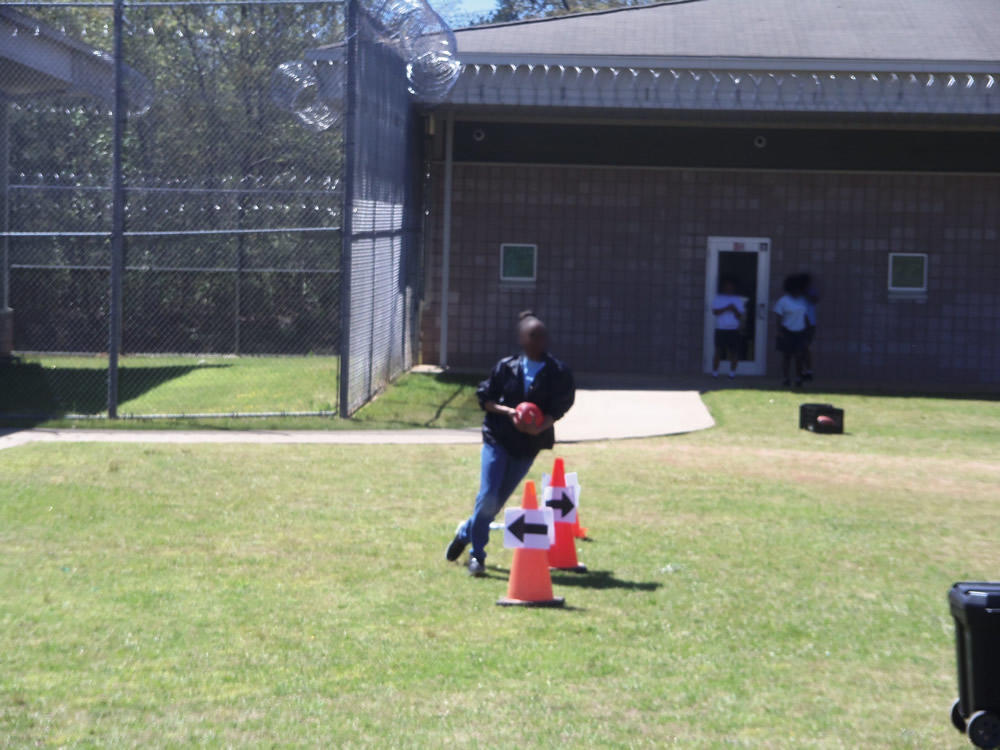 aaroncohnwellness18nnn.jpg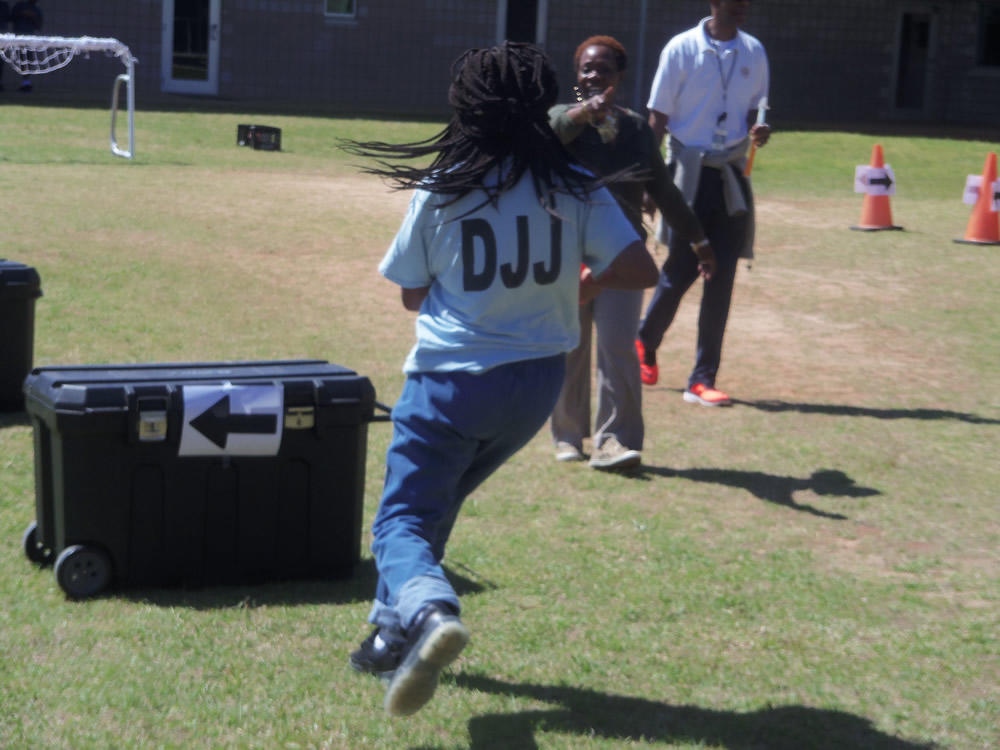 aaroncohnwellness18ooo.jpg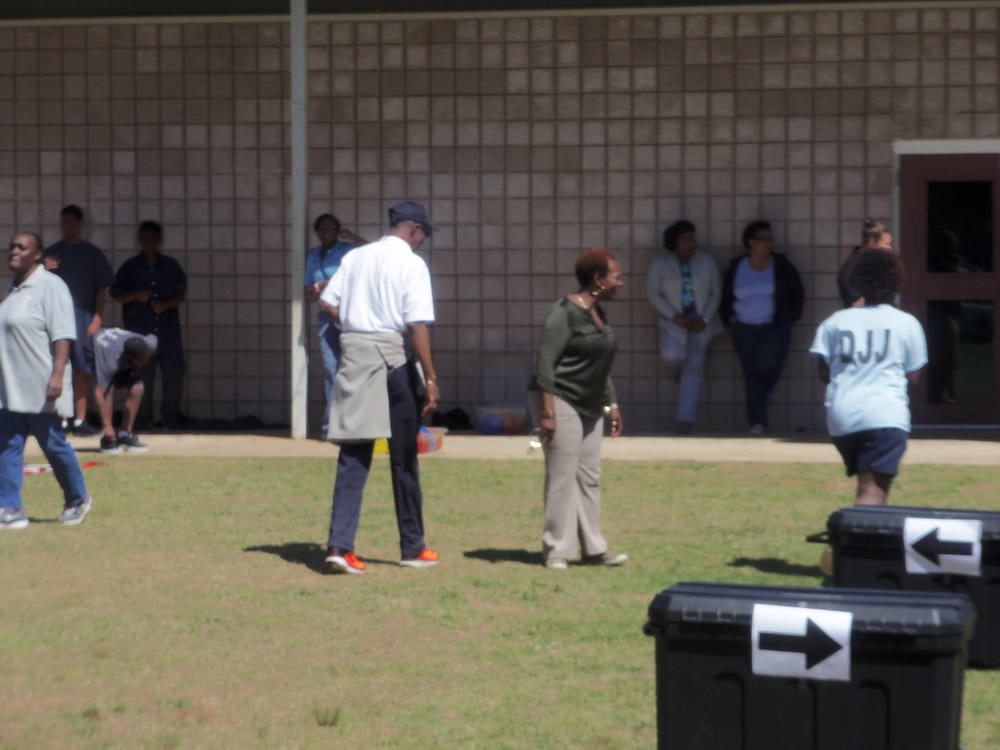 aaroncohnwellness18ppp.jpg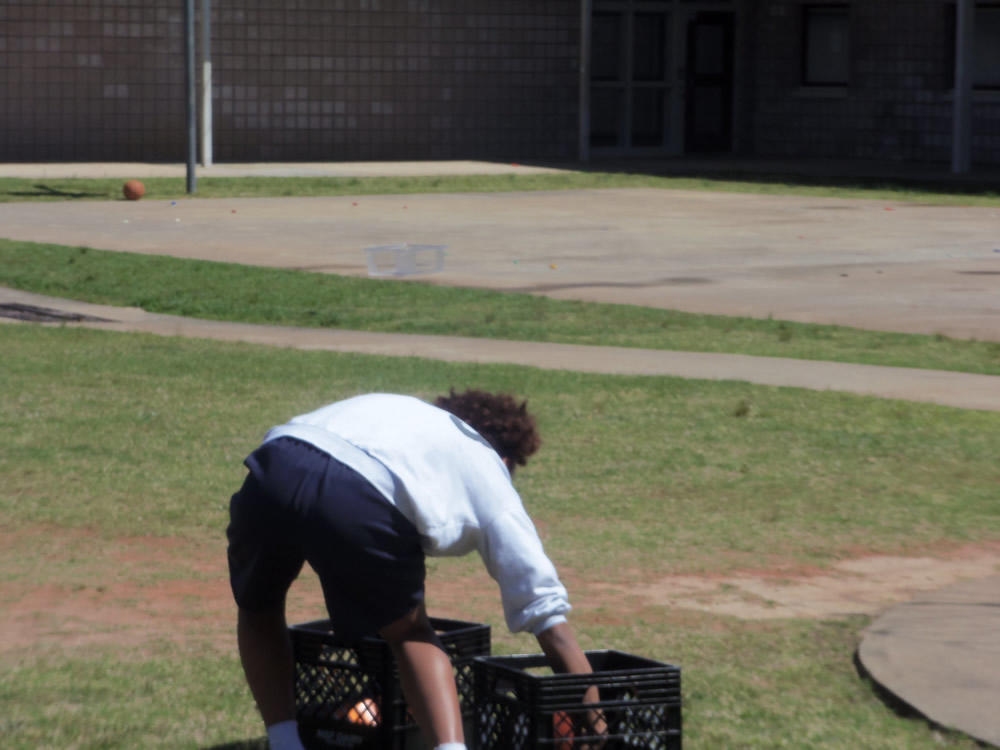 aaroncohnwellness18qqq.jpg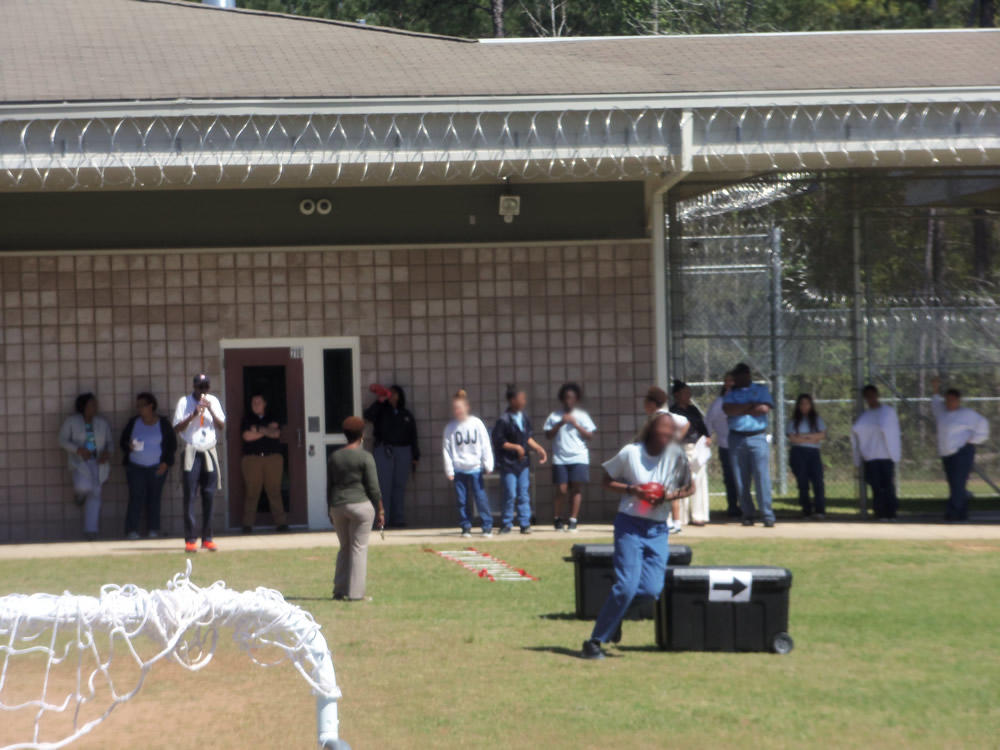 aaroncohnwellness18rrr.jpg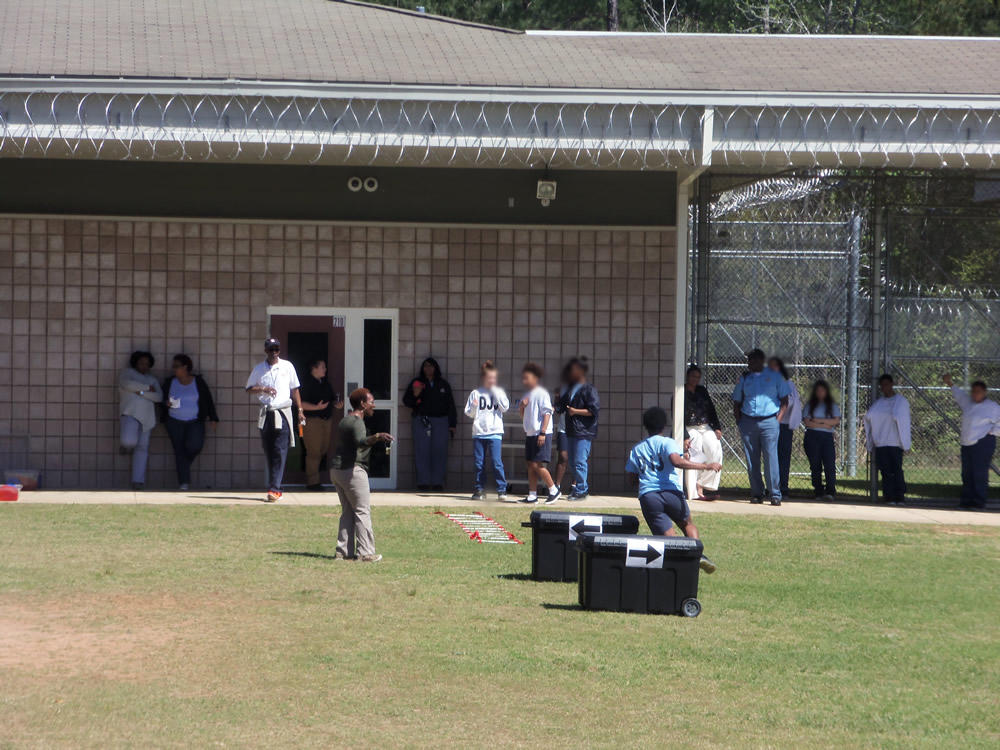 aaroncohnwellness18sss_0.jpg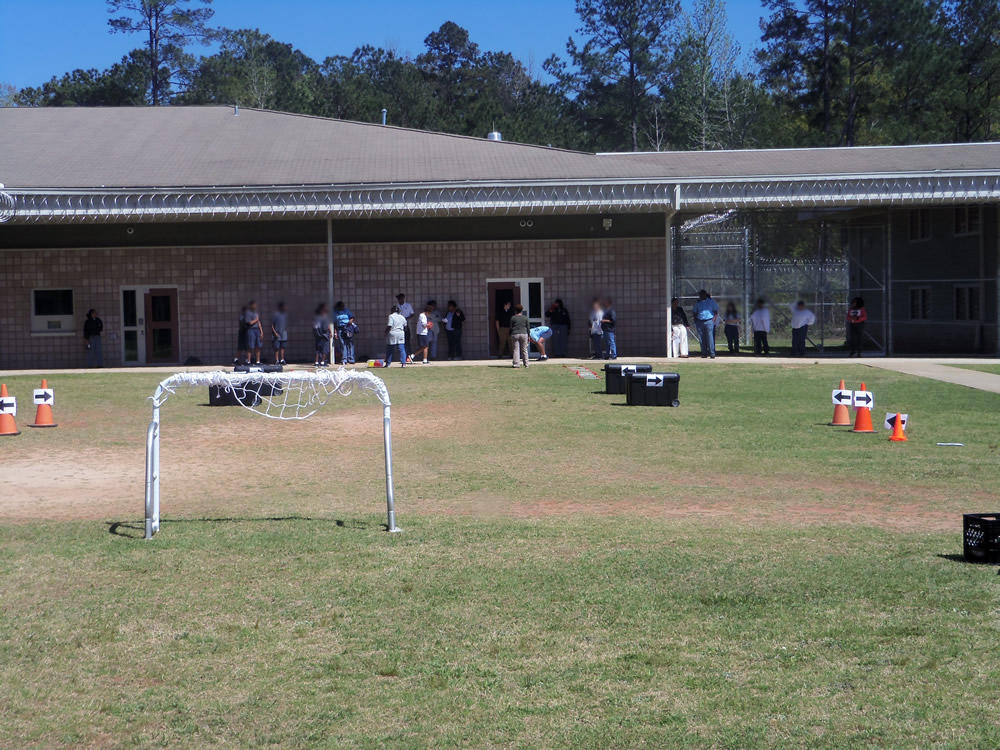 Augusta RYDC
During "Recipes for Success", students from the Augusta Regional Youth Detention Center participated in Drug-Free Education and Anti-Bullying activities and education during health classes and during health and wellness periods during the school day. Students created and displayed door decorations to commemorate Drug Awareness and Anti-Bullying for a Door Decorating Contest by units. In addition, students worked in groups to design actual "Recipes for Success", healthy lunch recipes and healthy lunch menus displayed in the cafeteria. 
On the final day of "Recipes for Success", the education staff provided donuts and coffee for the cafeteria employees to commemorate Lunchroom Appreciation Week.  Healthy Lunch Salad Bar was also sponsored by the cafeteria for all students and staff where everyone had the opportunity to visit the cafeteria and sample a variety of healthy salad combinations which included fresh vegetables and fruits
augustarydcwellness17faa.jpg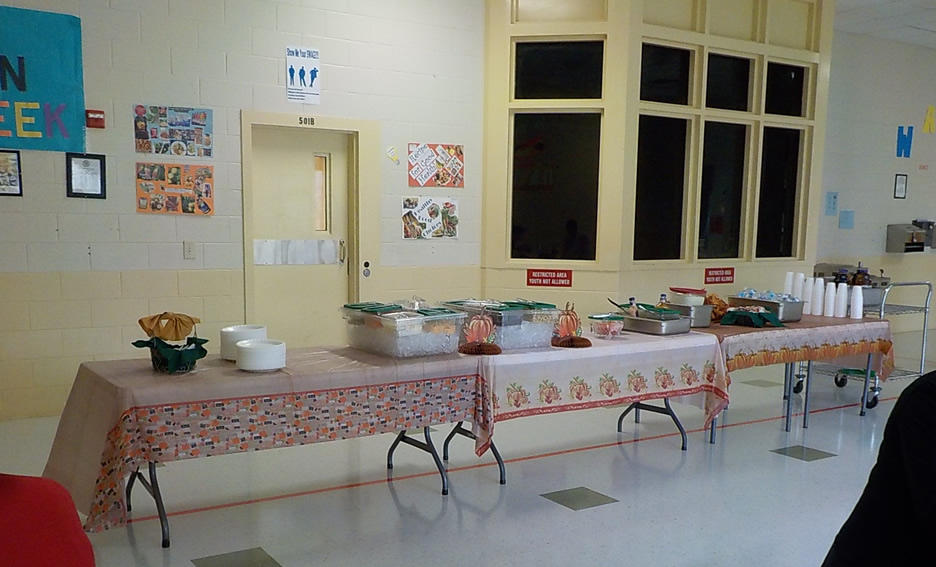 augustarydcwellness17fbb.jpg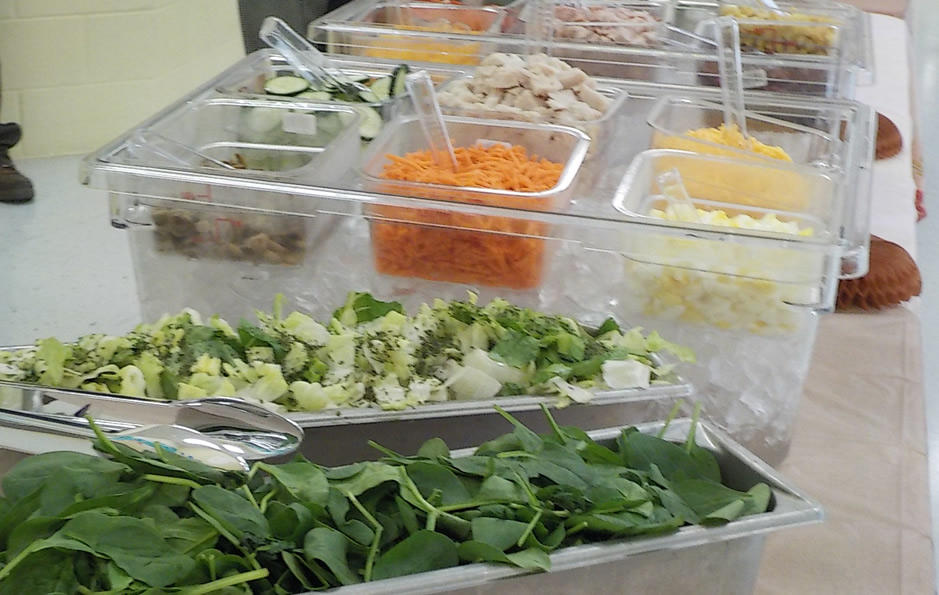 augustarydcwellness17fcc.jpg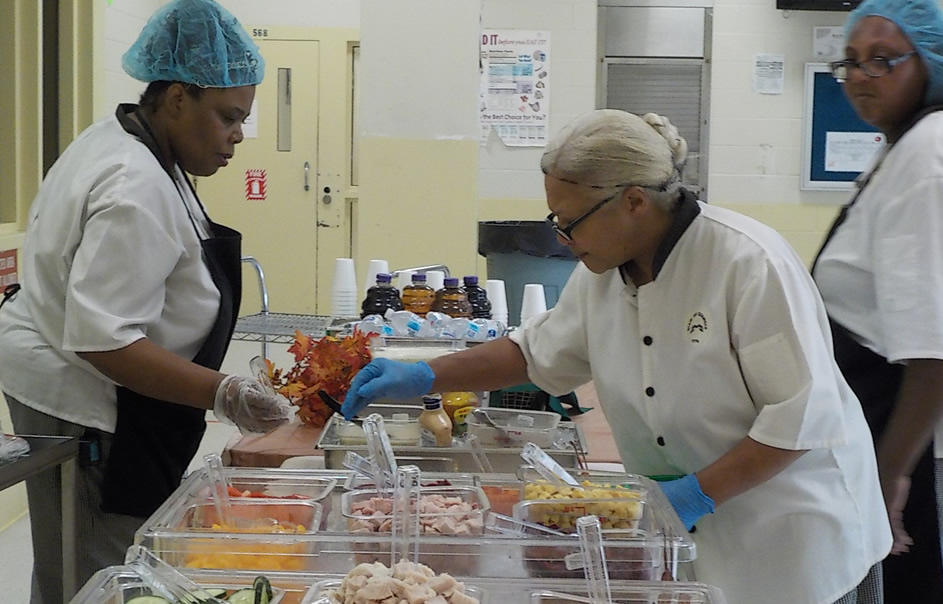 augustarydcwellness17fdd.jpg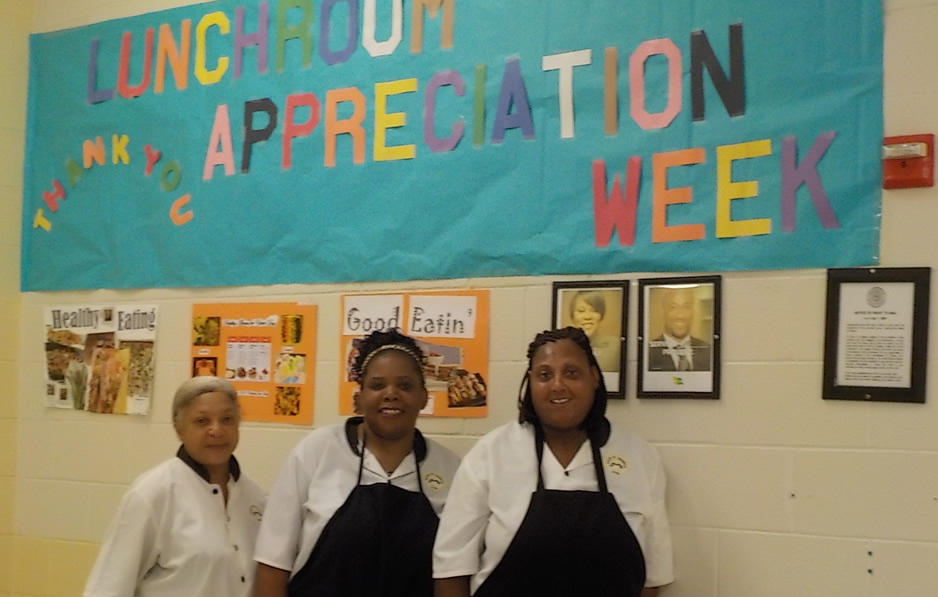 augustarydcwellness17fee.jpg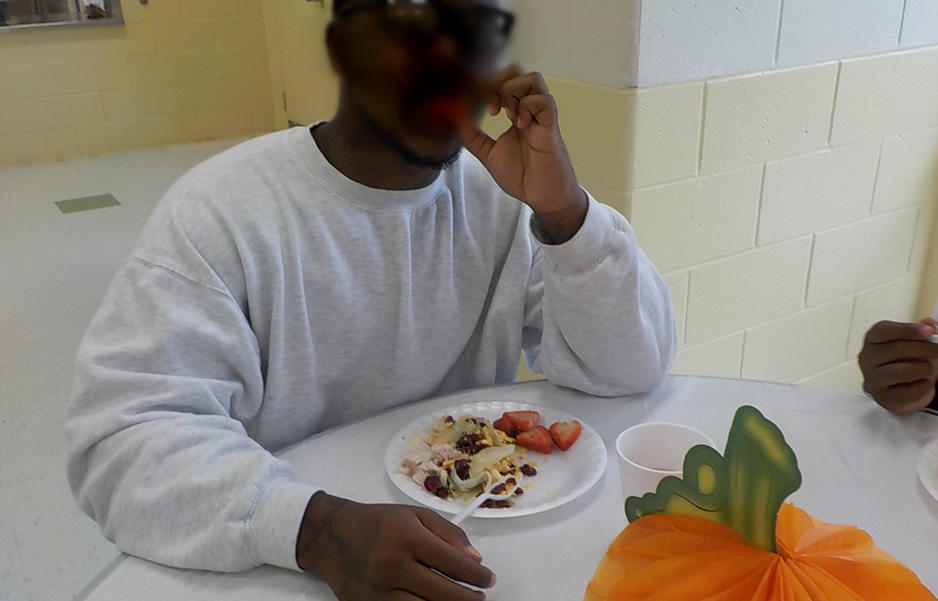 augustarydcwellness17fff.jpg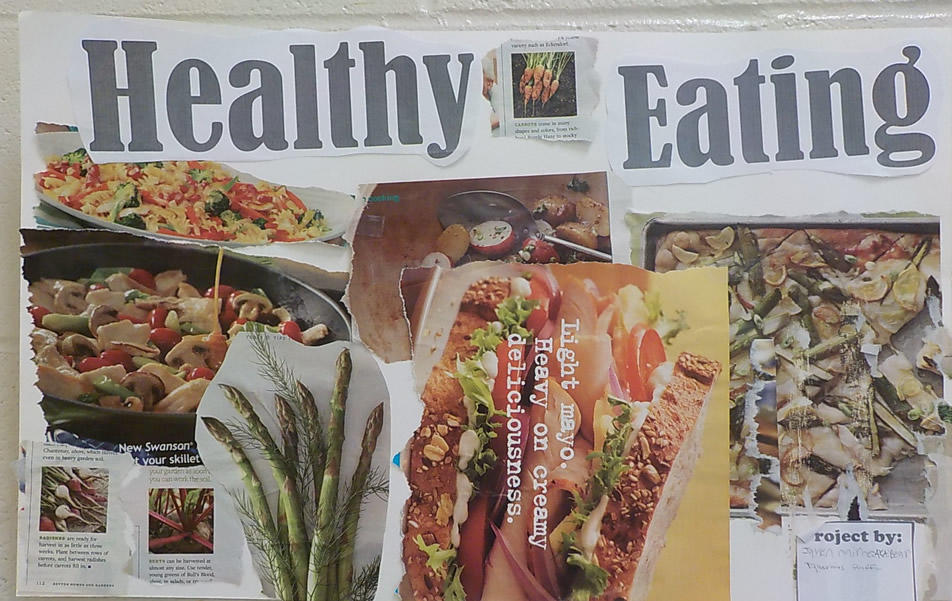 augustarydcwellness17gg.jpg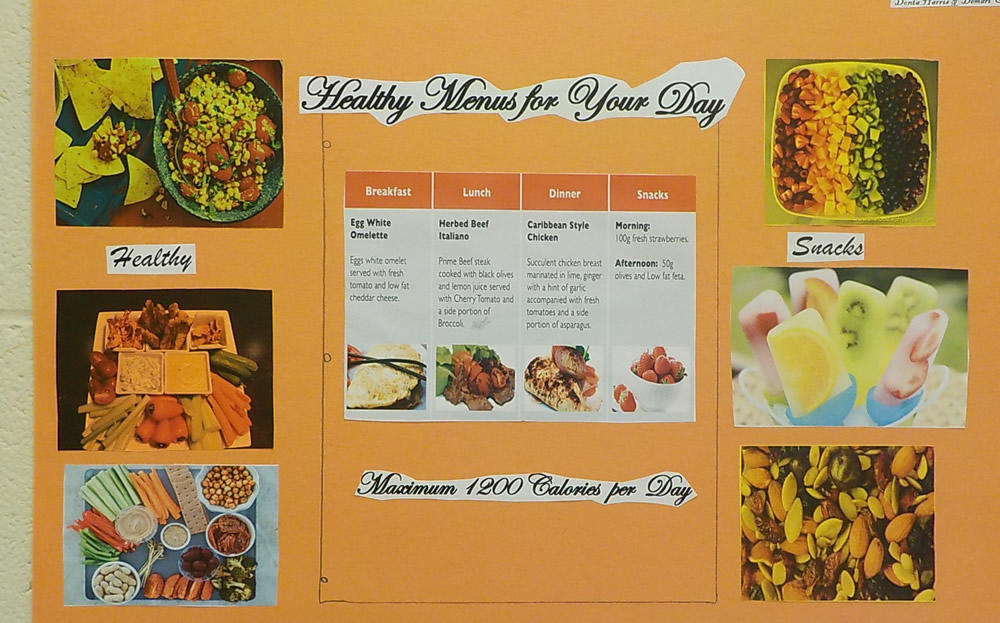 augustarydcwellness17hh.jpg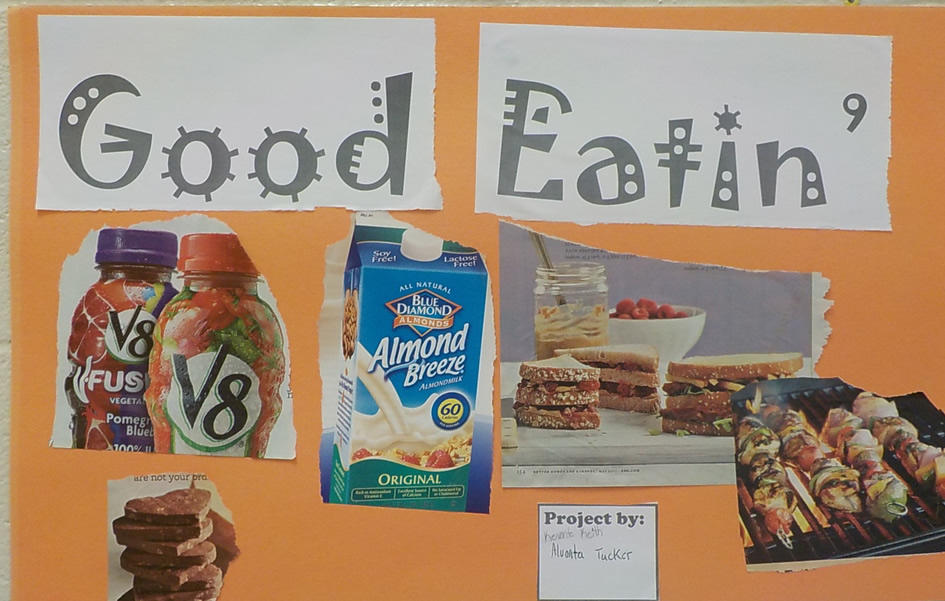 augustarydcwellness17ii.jpg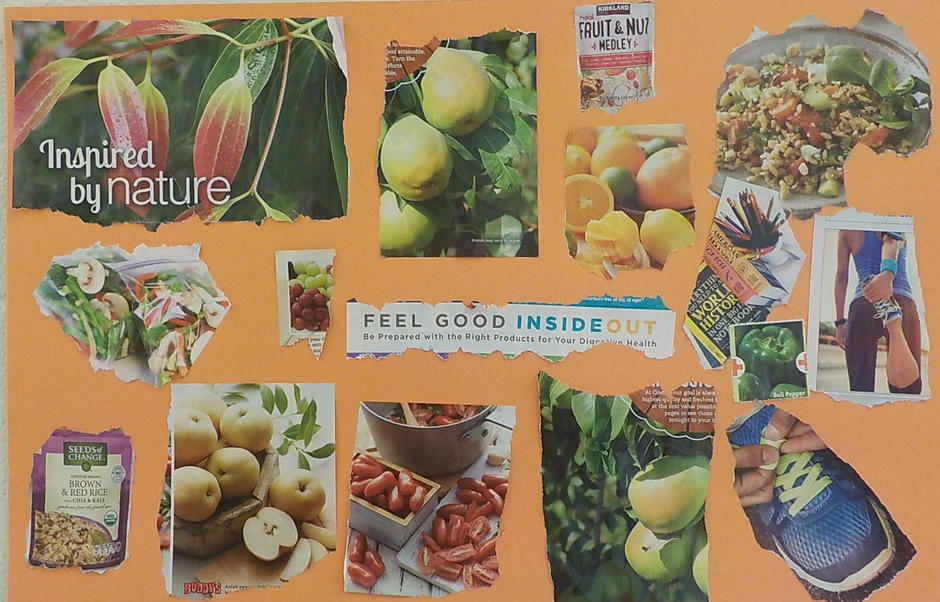 augustarydcwellness17jj.jpg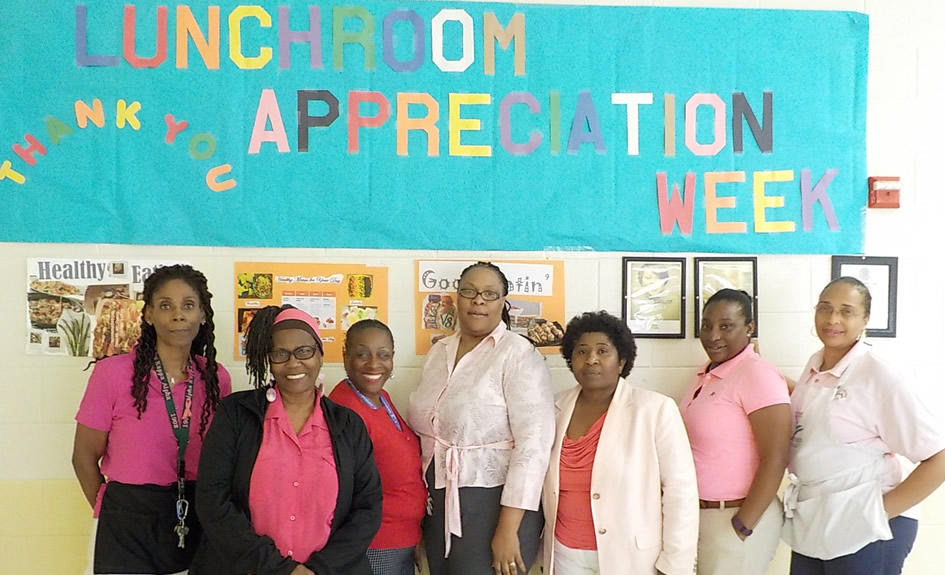 dekalbrydcwellness18kk.jpg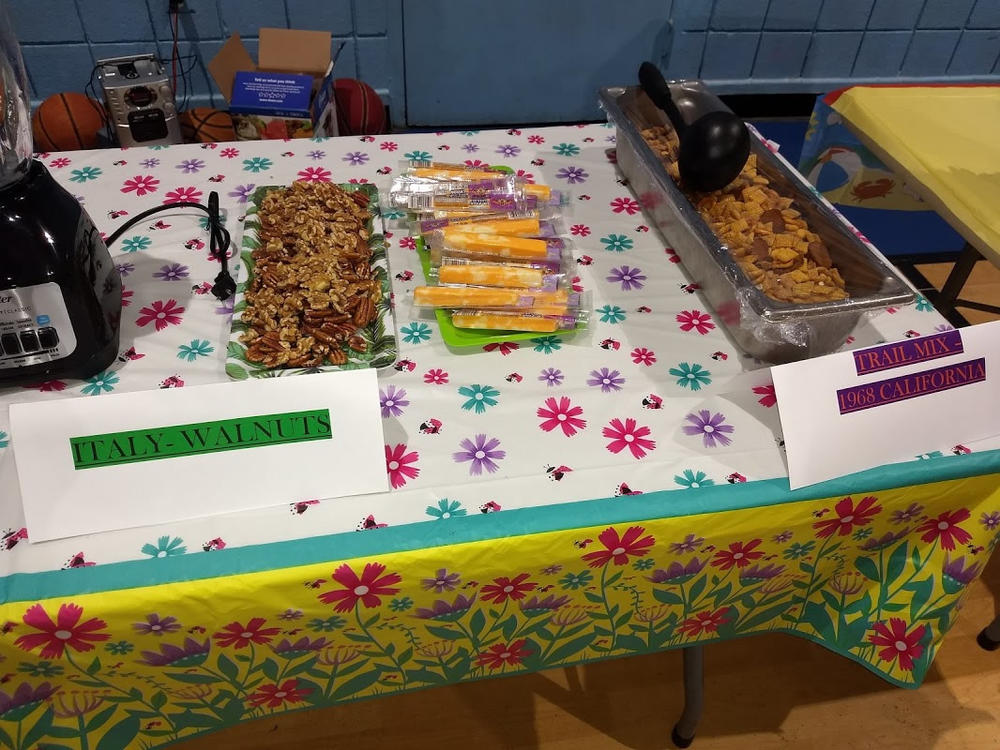 augustarydcwellness17kk.jpg
DeKalb RYDC
During Wellness Day at the DeKalb Regional Youth Detention Center, students went outside and participated in stretching and exercises including jumping jacks, squats, planks, sit-ups, and pushups. At the conclusion of the exercise warmup, Wellness Day became Field Day with challenges including sack races, relay races, ring toss, and tug of war.
At the conclusion of the Field Day, youth transitioned to the multipurpose area of the facility where they had the opportunity to experience food snacks from all over the world. Pita bread, red pepper hummus, assortments of nuts, raisins, fruit platter, avocado, fresh vegetables w/ranch dip, trail mix, and a smoothie bar were only some of the special treats available to eat.  
Special thanks to the entire food service department of the DeKalb RYDC for playing a big role in ensuring the kids had a great time at the Wellness Day including Ms. Harriell, Ms. Jefferson, Mr. Waters, Ms. Sheats, and Mr. McMorris.
dekalbrydcwellness18aa.jpg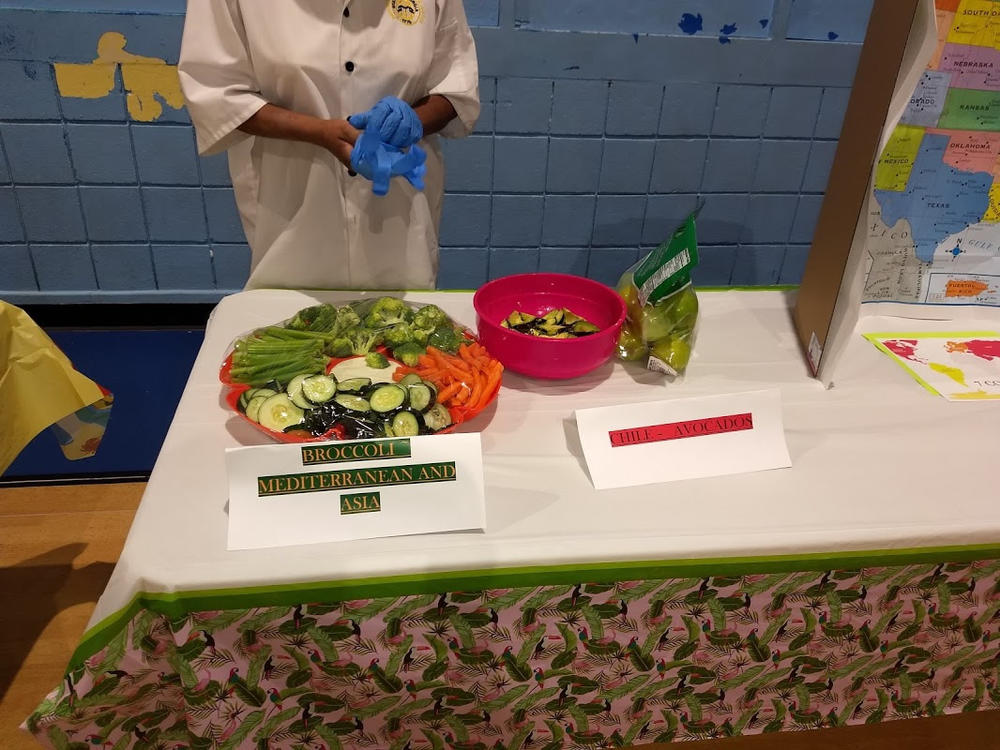 dekalbrydcwellness18bb.jpg
dekalbrydcwellness18cc.jpg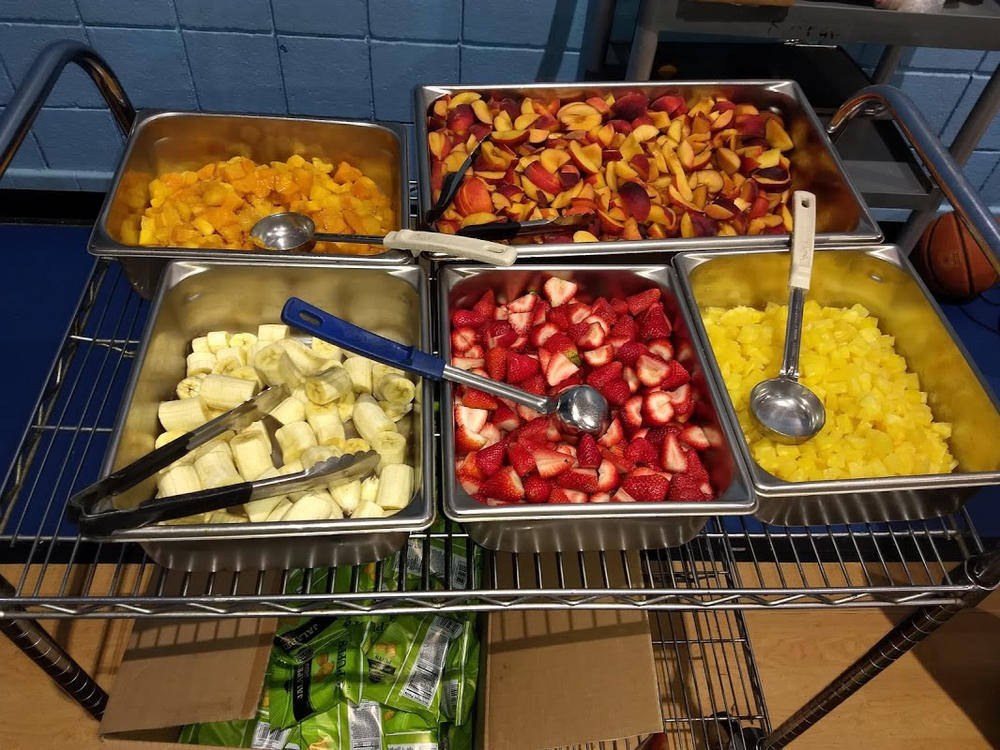 dekalbrydcwellness18dd.jpg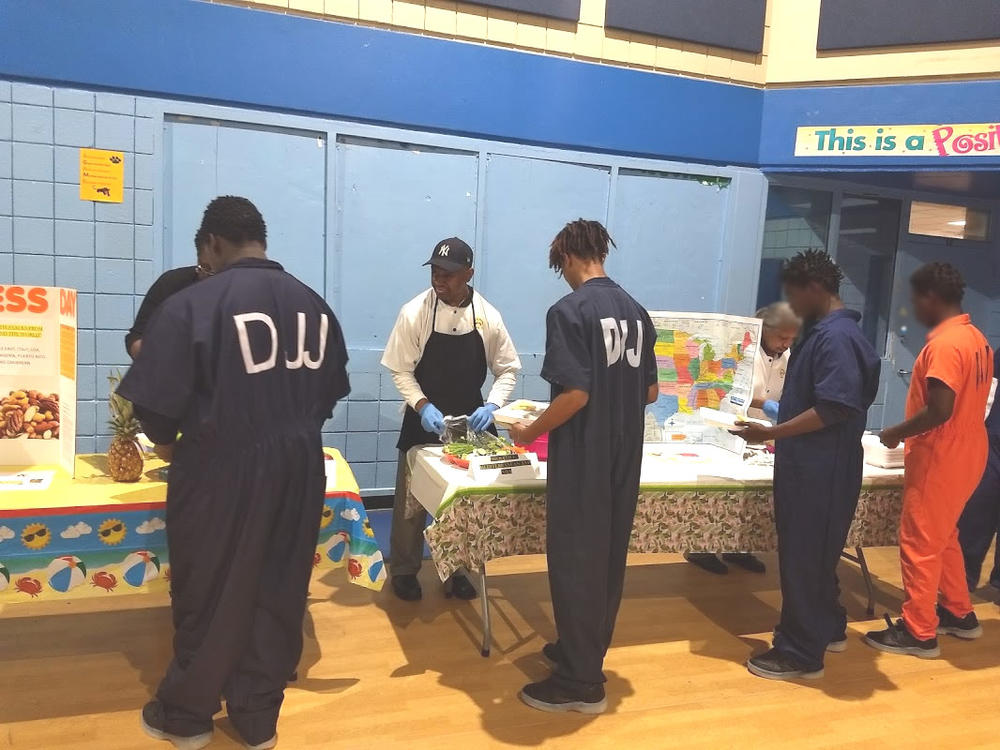 dekalbrydcwellness18ee.jpg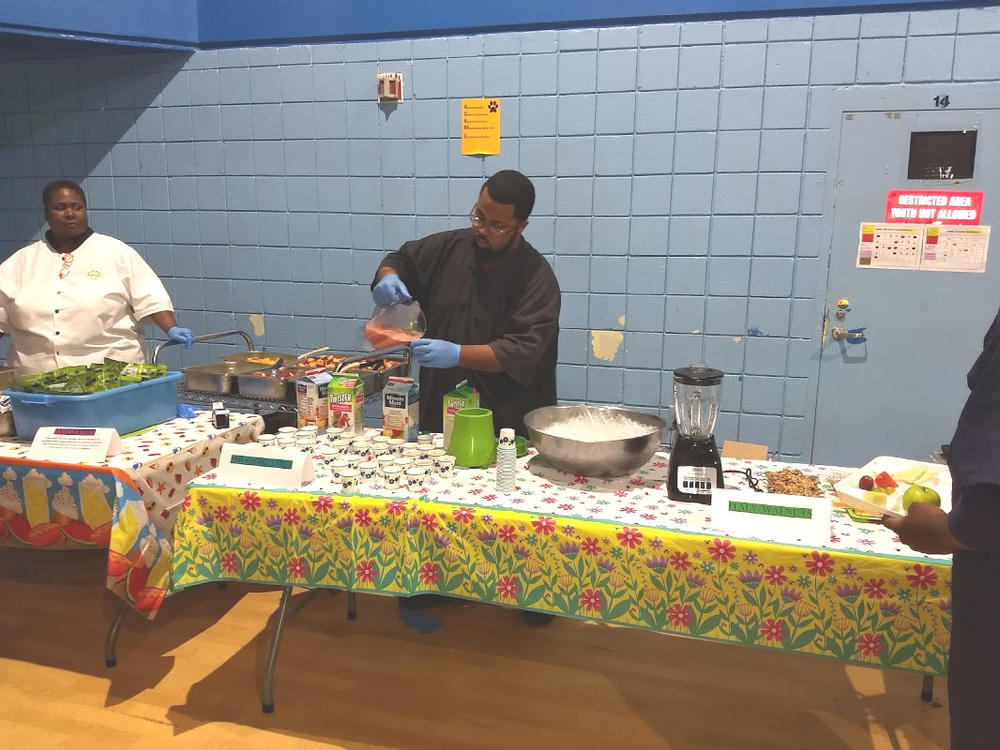 dekalbrydcwellness18ff.jpg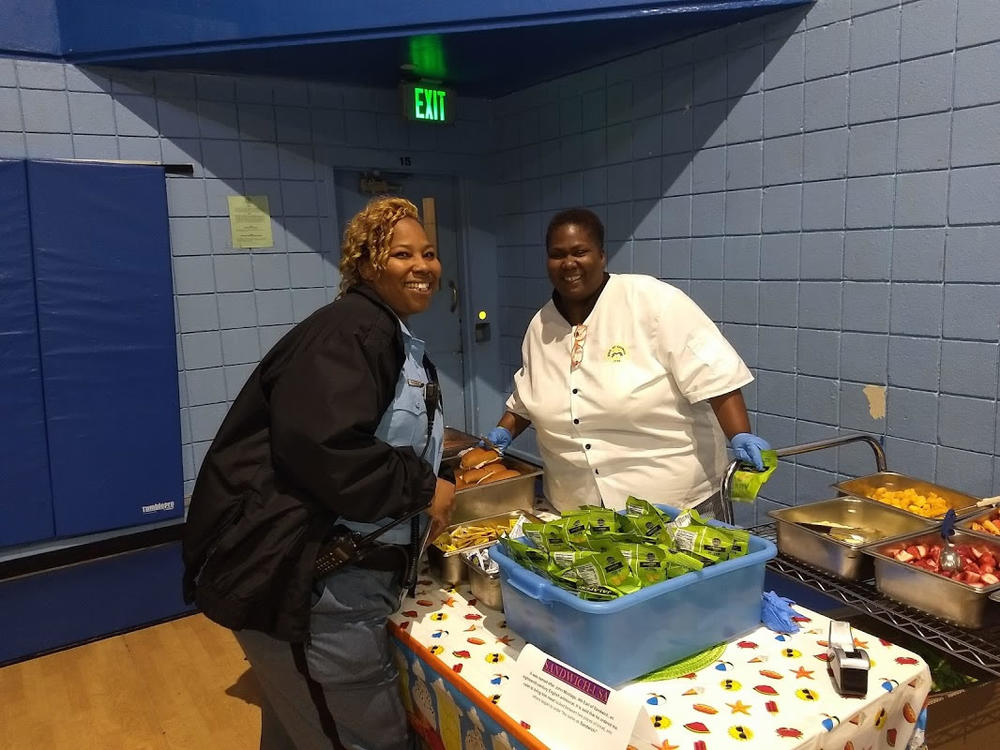 dekalbrydcwellness18gg.jpg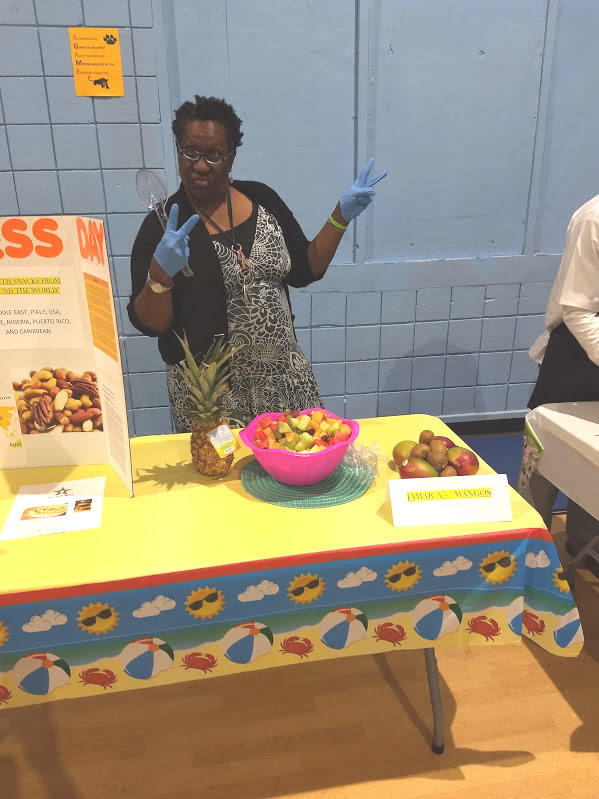 dekalbrydcwellness18hh.jpg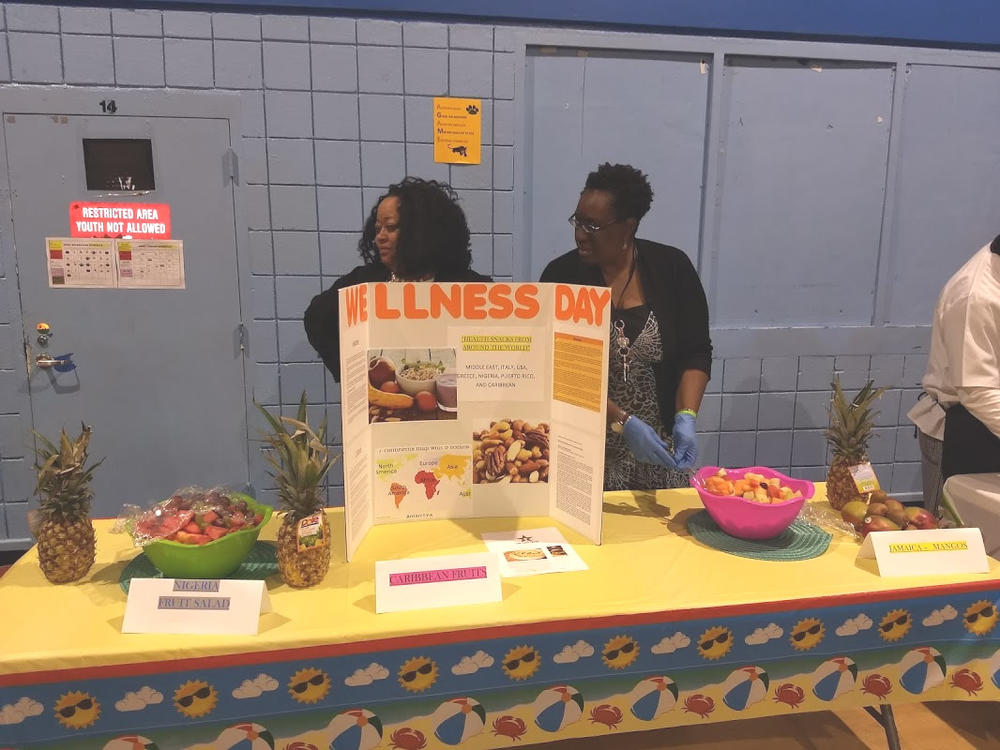 dekalbrydcwellness18ii.jpg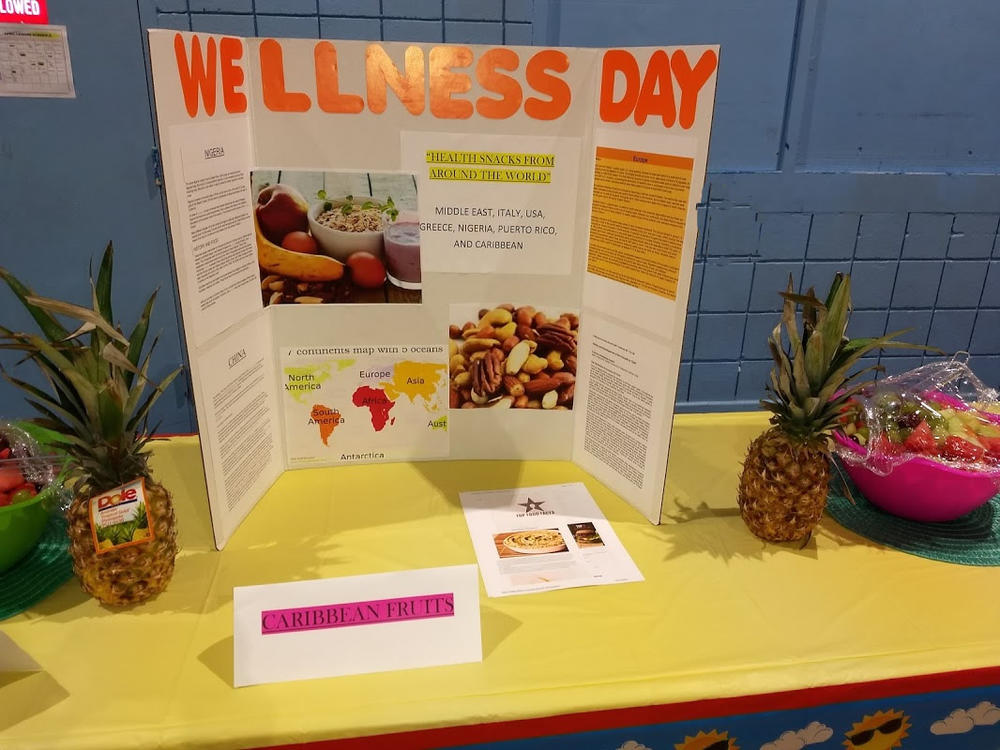 dekalbrydcwellness18jj.jpg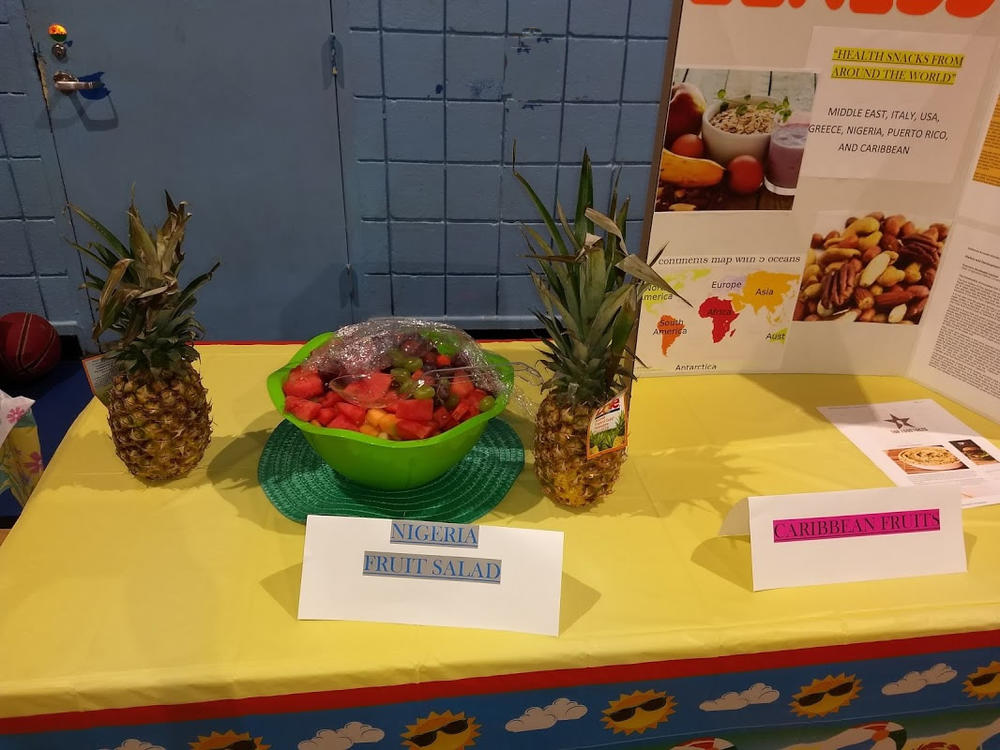 dekalbrydcwellness18ll.jpg
Eastman YDC
During the Eastman Youth Development Campus Wellness Event, all departments including an outside PBIS Team set up booths along the sidewalk on the inside of the facility.  Youth had punch cards that they took to each booth to receive a sticker when they participated or listened to the information provided at each booth.  Youth were also required to walk four times around the entire interior sidewalk and received stickers on their punch cards when they passed by the staff member running that booth.
The Eastman YDC Mental Health Department provided stress management techniques at their booth.  Stress balls, bubbles, yo-yo's, paddle ball sets, and a bowling set were all available for use in order to teach youth different ways to manage/cope with stress in a positive manner. Mental health also provided sugar free candy and puffed Cheetos for the youth.
The Eastman YDC Maintenance Department had a fall protection booth. This included showing fall protection devices to the youth which explained safe work practices while working the facility grounds.
The PBIS booth provided information on tattoo removal and had youth pick "TRACKS" to tell how it related to wellness.  Each participant got a single piece of candy the first time during the discussion of the importance of balance as a part of wellness.
The Eastman Food Service team presented Food Jeopardy where youth picked categories and answered questions regarding food. This helped to teach youth about the foods that were better for them to eat and to become familiar with what foods that are rich in the different vitamins and minerals needed for the body. Youth also had an opportunity to get fruits (banana and peaches), trail mix, or slush juice for their prizes.
The Warehouse, in conjunction with the Business Office and the Maintenance Department set up a booth which showed how jumping rope was good for your heart and your health.  Youth were challenged to jump rope and compete against one another to see who could jump rope the longest.  Maintenance also brought a safety harness which led to an interesting discussion and handed out pretzels and raisins.
Human Resources ran the Health and Wellness Trivia booth.  Consisting of different questions regarding health and wellness, if the youth answered the question correctly they would get a bottle of water and able to choose between an apple and orange to eat.
The Medical Department spoke to the youth on the importance of hydration including pamphlets that answered basic question related to importance of water and how much water one should drink. Medical also presented different size containers to educate youth on how much each container holds and how many of each container they should be drinking daily.
The Programming Department focused on cognitive brain health. Teaching youth ways they can strengthen their cognitive health, volunteers performed a hula hoop challenge (exercise), had classical music playing, Rubik cube challenge, and had youth completing puzzles. 
The Recreation staff provided activities that helped the youth learn about "Target Heart Rate (THR)" including walking through an activities course. Activities provided included mini trampoline jumps, sit-ups, an agility drill, and jump rope. No rest periods were given in between each exercise. The youth were told to notice their breathing and heartbeats and how they increased after each exercise. It was explained that an increased heart rate was the heart providing more oxygen and nutrients (electrolytes) to the muscles. Youth were given a small cup of Gatorade before leaving.
The Administration staff designed a "Work Out of the Day (WOD)" for the youth to participate in.  To finish the work out, youth had to complete 15 push-ups, 15 sit-ups and 15 Burpees during a timed interval.  All youth times were recorded, making the work out  a competition between the youth with the best times from each dorm receiving prizes. 
eastmanydcwellness18a.jpg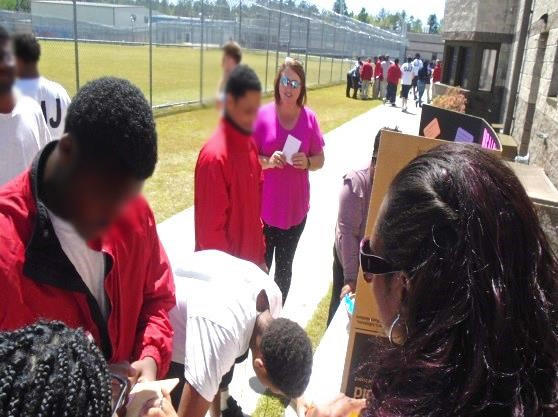 eastmanydcwellness18b.jpg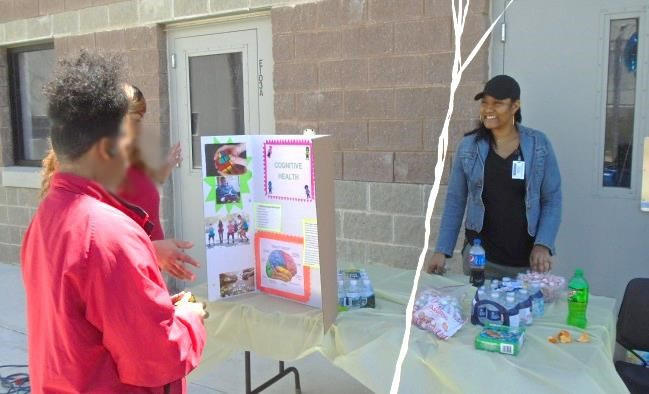 eastmanydcwellness18c.jpg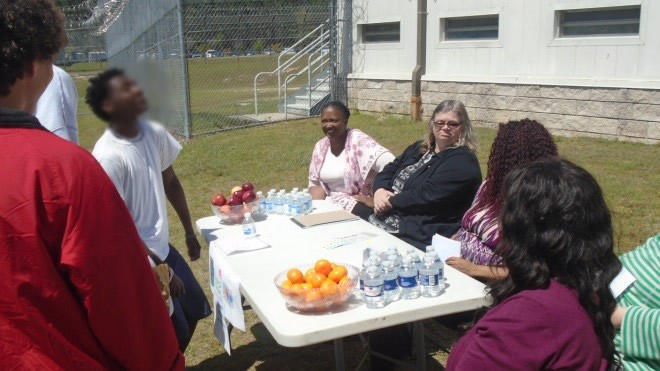 eastmanydcwellness18d.jpg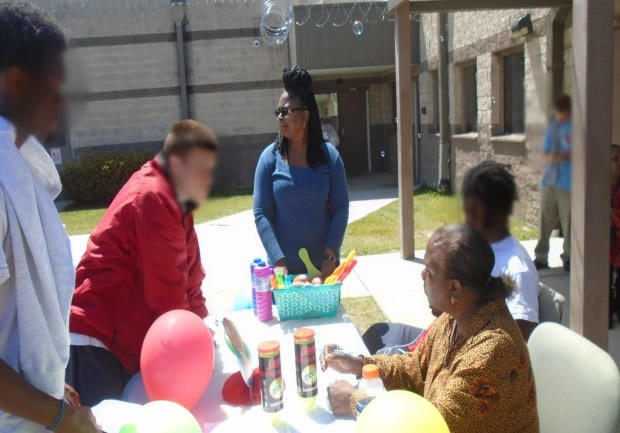 eastmanydcwellness18e.jpg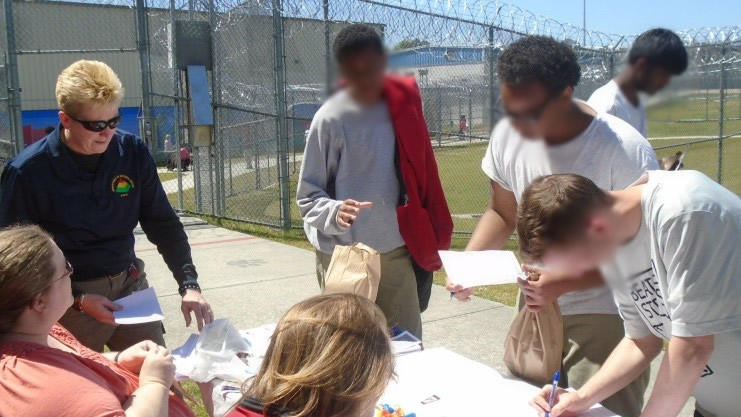 eastmanydcwellness18f.jpg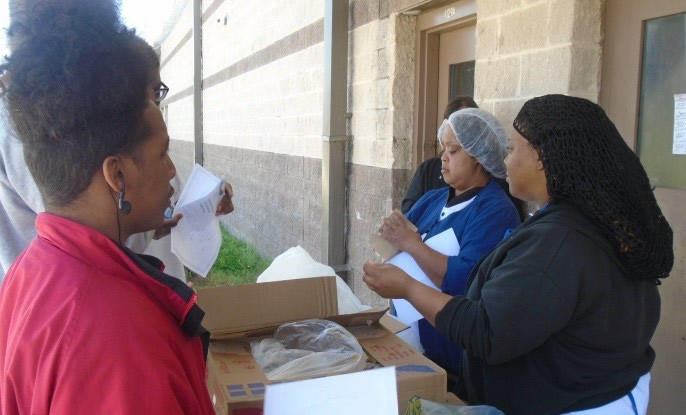 eastmanydcwellness18g_0.jpg
eastmanydcwellness18h.jpg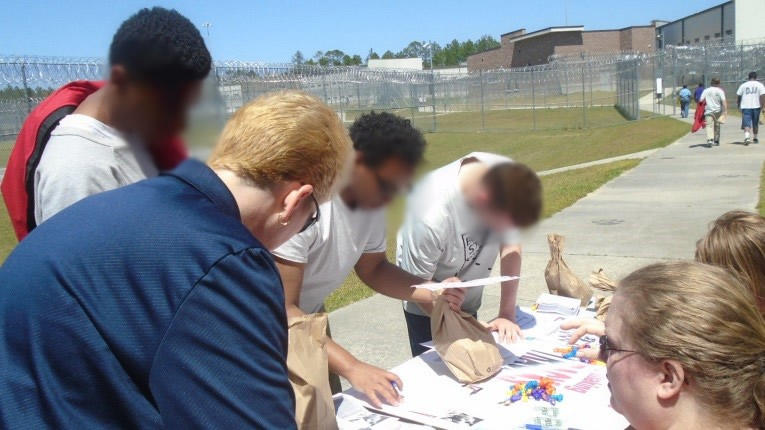 eastmanydcwellness18i.jpg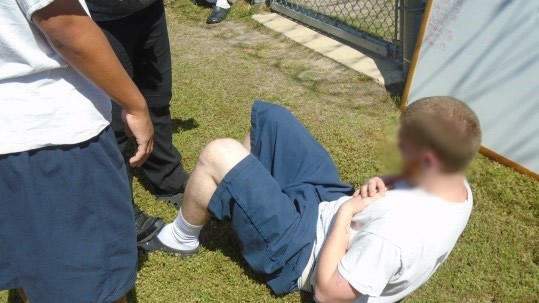 eastmanydcwellness18j_0.jpg
eastmanydcwellness18k.jpg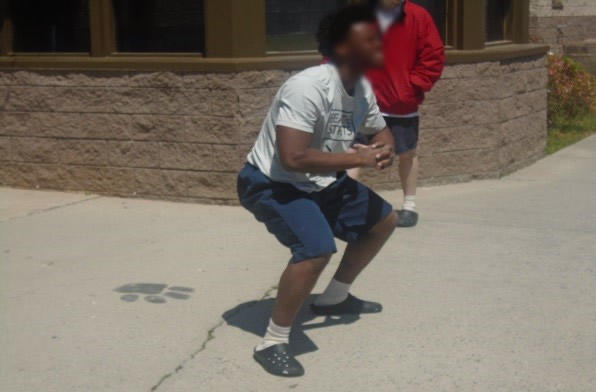 eastmanydcwellness18l.jpg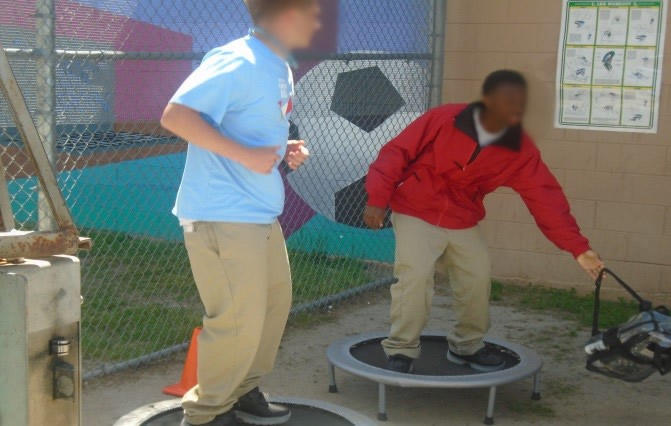 eastmanydcwellness18m.jpg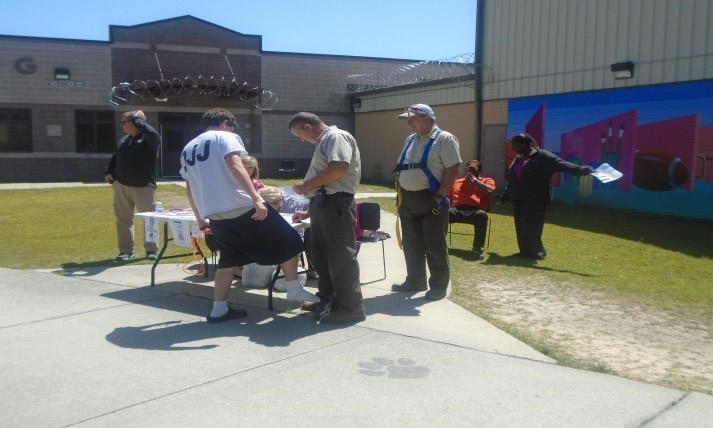 eastmanydcwellness18n.jpg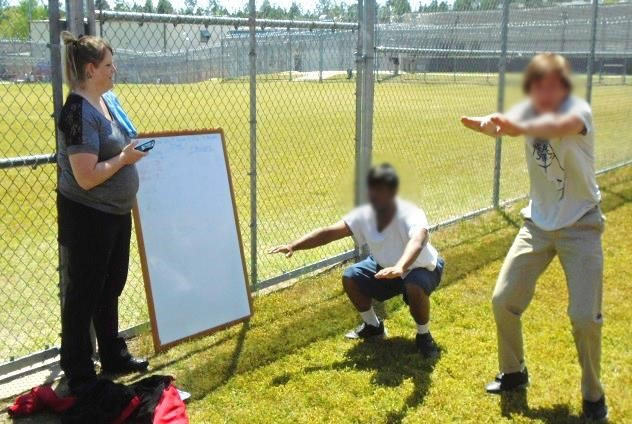 eastmanydcwellness18o.jpg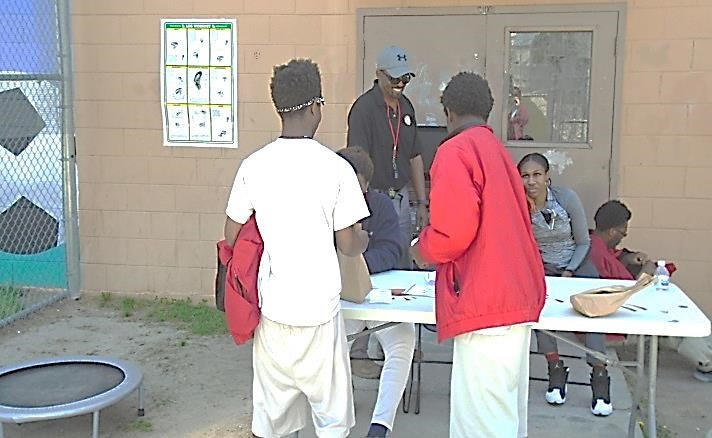 eastmanydcwellness18p.jpg
Elbert Shaw RYDC (Dalton)
This year, the Elbert Shaw Regional Youth Detention Center in Dalton focused on developing a school garden as part of its Wellness curriculum. Fresh squash, tomatoes, cucumbers, and eggplants were the positive results of the school garden as youth had the opportunity to get their hands dirty and their lungs full of clean air as they developed a unique and lasting reminder of the merits of hard work and dedication.
elbershawrydcwellness17aa.jpg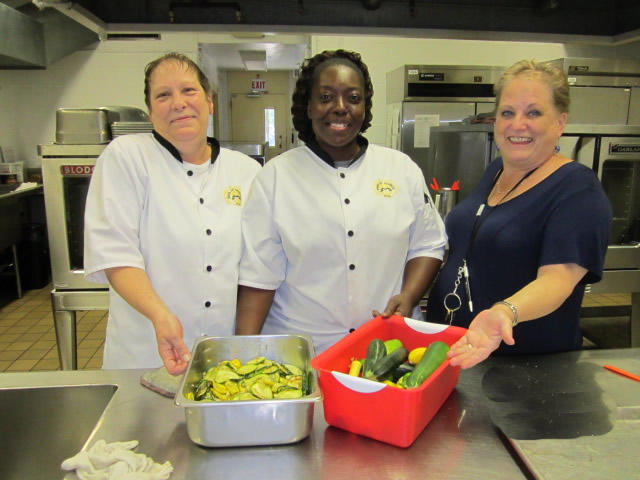 elbershawrydcwellness17bb.jpg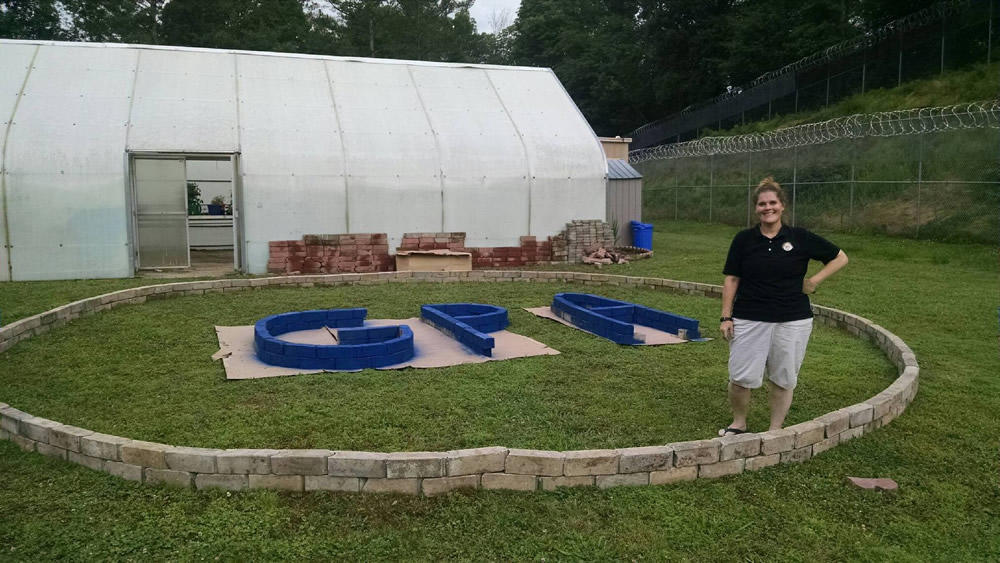 elbershawrydcwellness17cc.jpg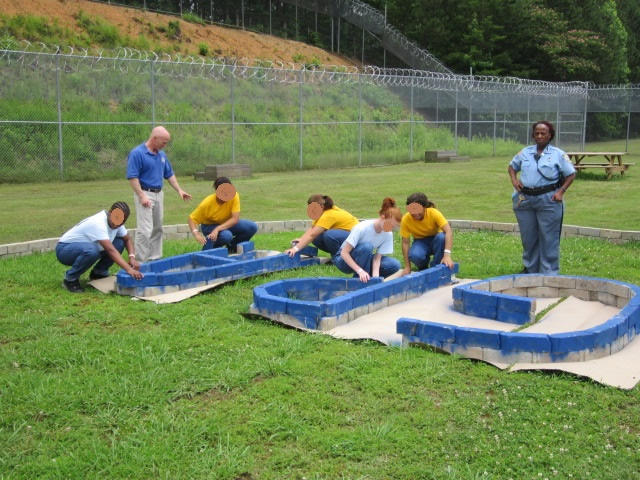 elbershawrydcwellness17dd.jpg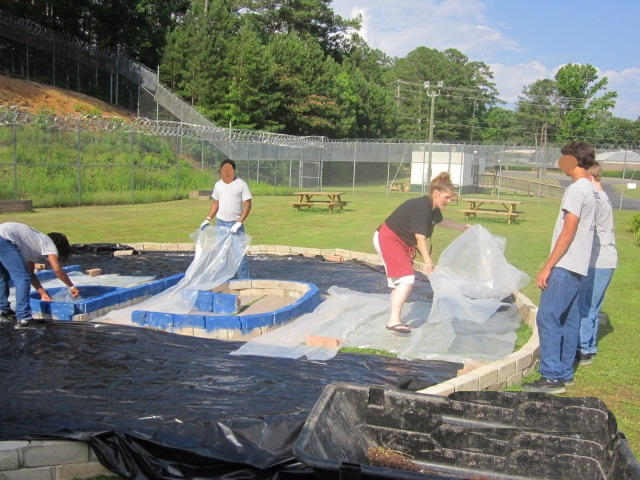 elbershawrydcwellness17ee.jpg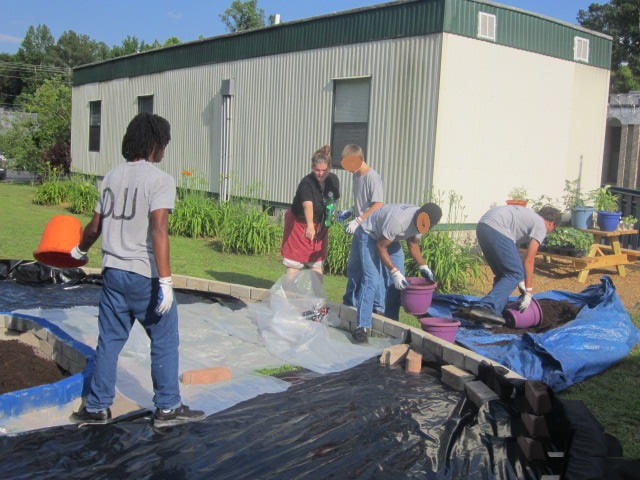 elbershawrydcwellness17ff.jpg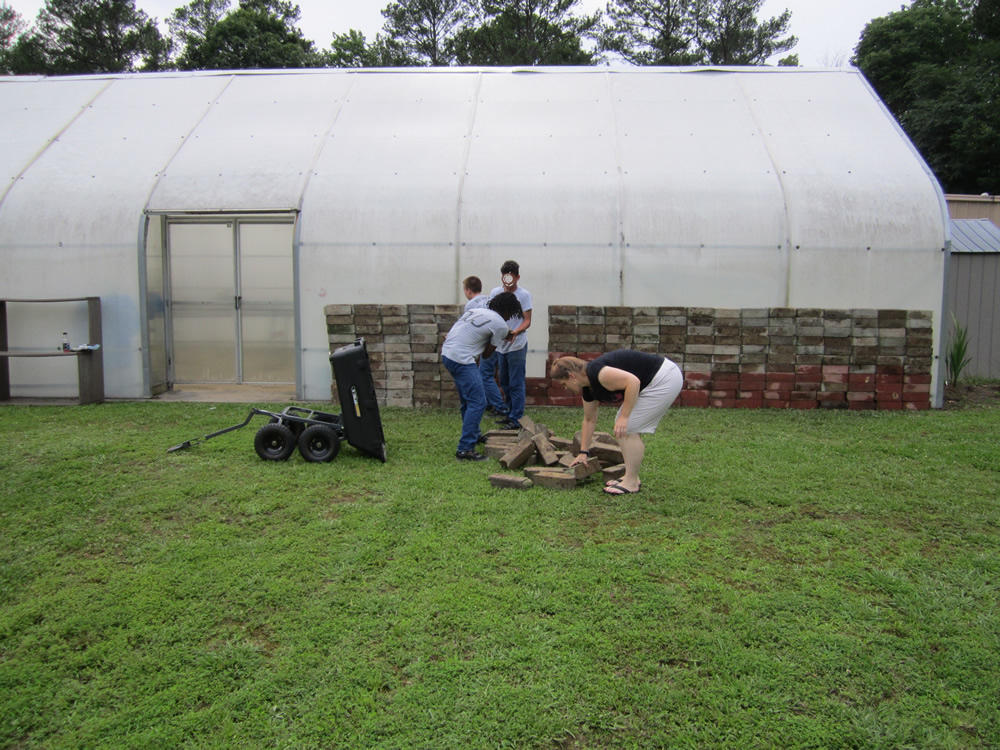 elbershawrydcwellness17gg.jpg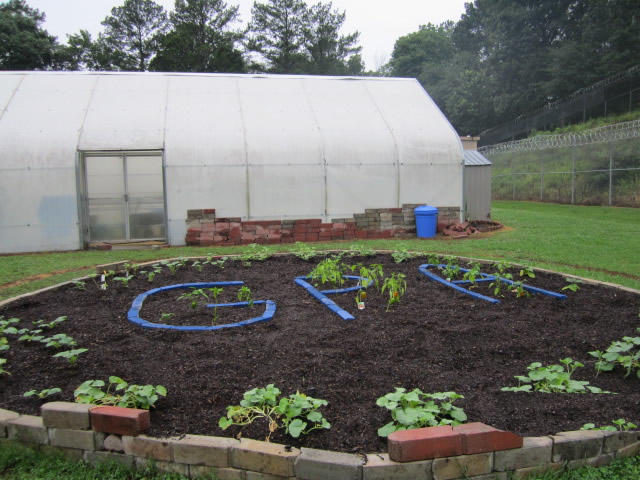 elbershawrydcwellness17hh.jpg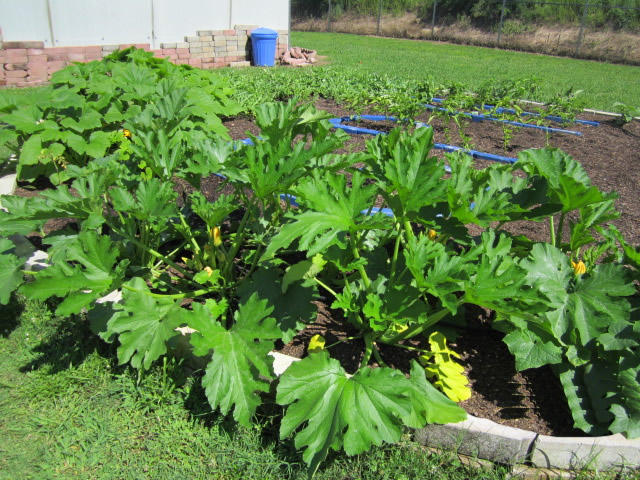 elbershawrydcwellness17ii.jpg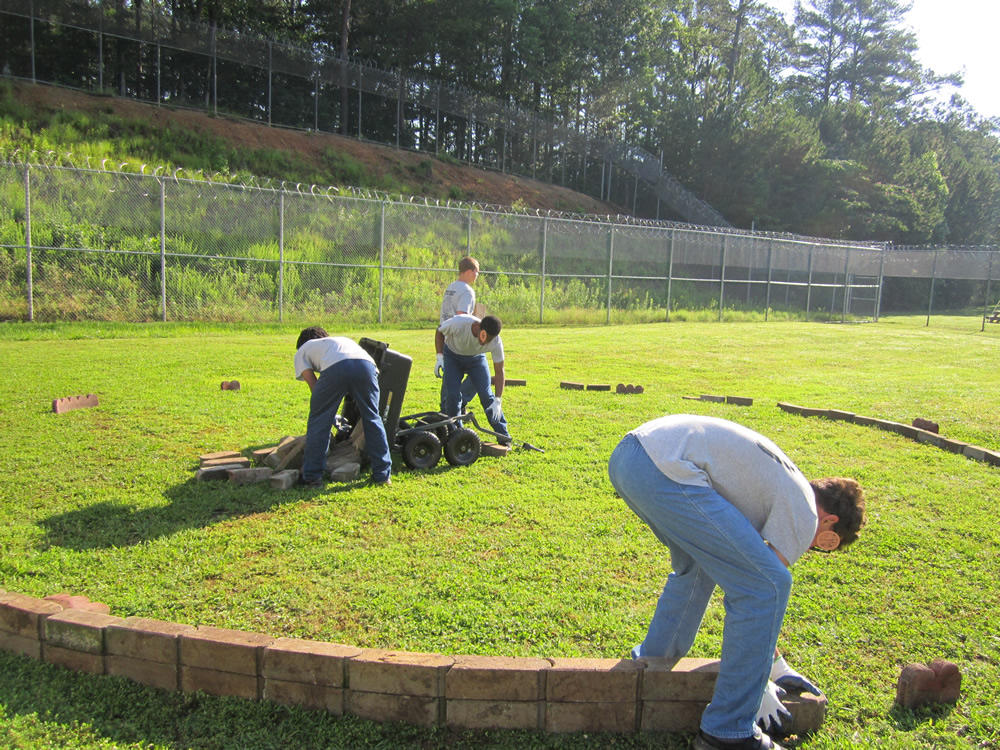 elbershawrydcwellness17jj.jpg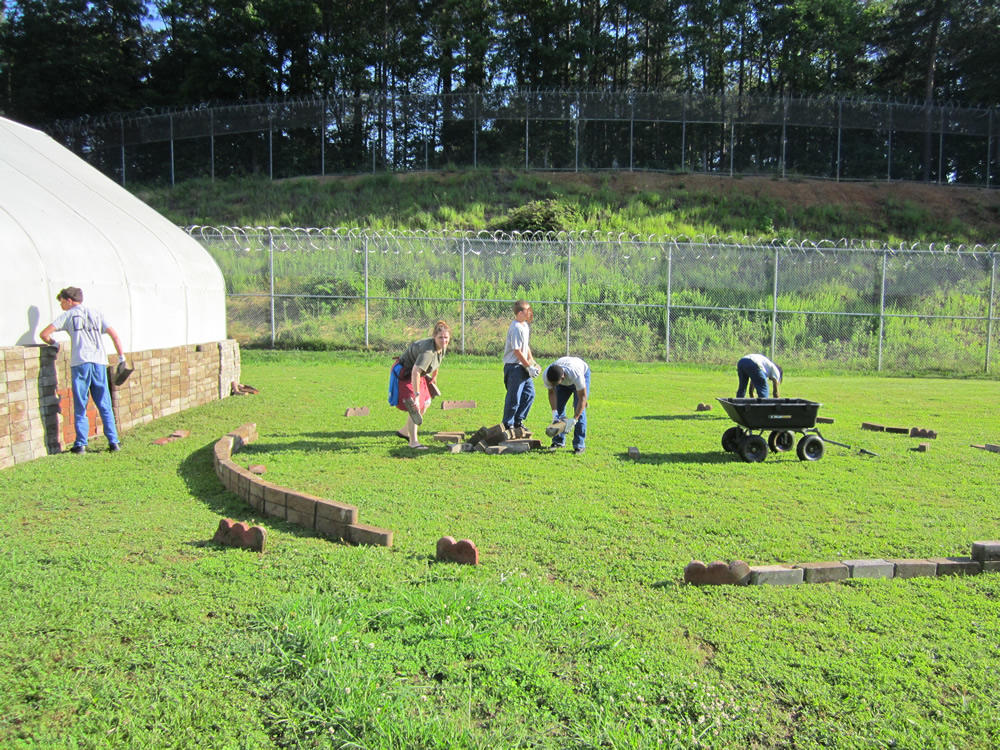 elbershawrydcwellness17kk.jpg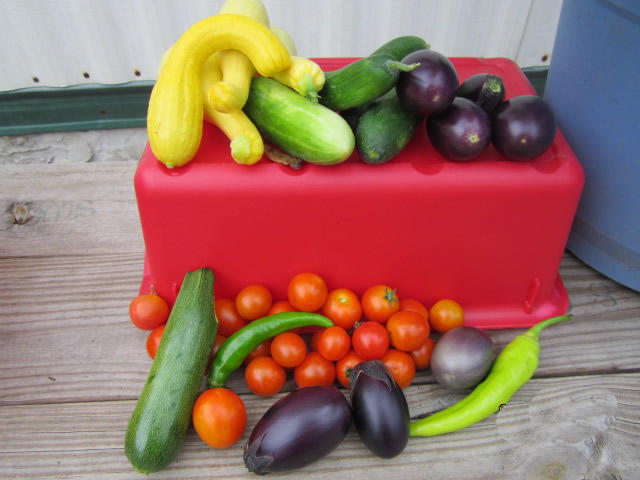 Marietta RYDC
Wellness events at the Marietta Regional Youth Detention Center included a popular basketball tournament with two teams recognized as winners with a pizza party as the special prize.  During the tournament, youth were made aware of the importance of at least sixty minutes of exercise each day and a proper diet consisting of healthy snacks such as hummus, pita bread, grapes cheese sticks, carrots, smoothies and apple slices. 
Special thanks for the successful basketball tournament goes out to Assistant Director Bell, Ms. Pembroke, Mr. Jewsome and volunteer Mr. Thizz.
mariettarydcwellness17faa.jpg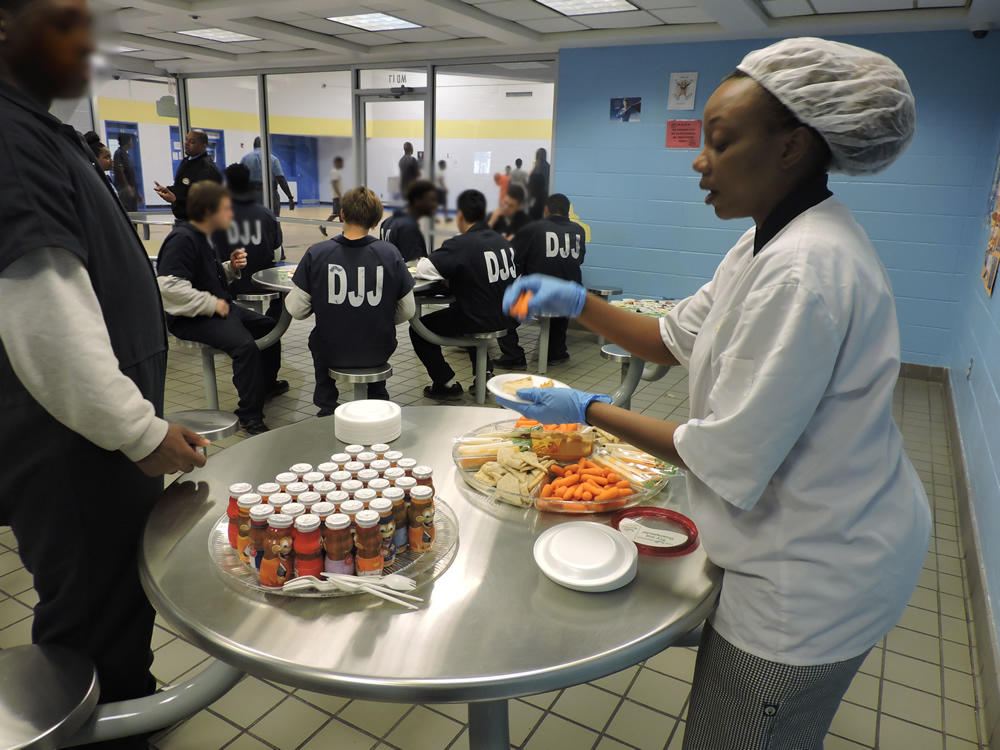 mariettarydcwellness17fbb.jpg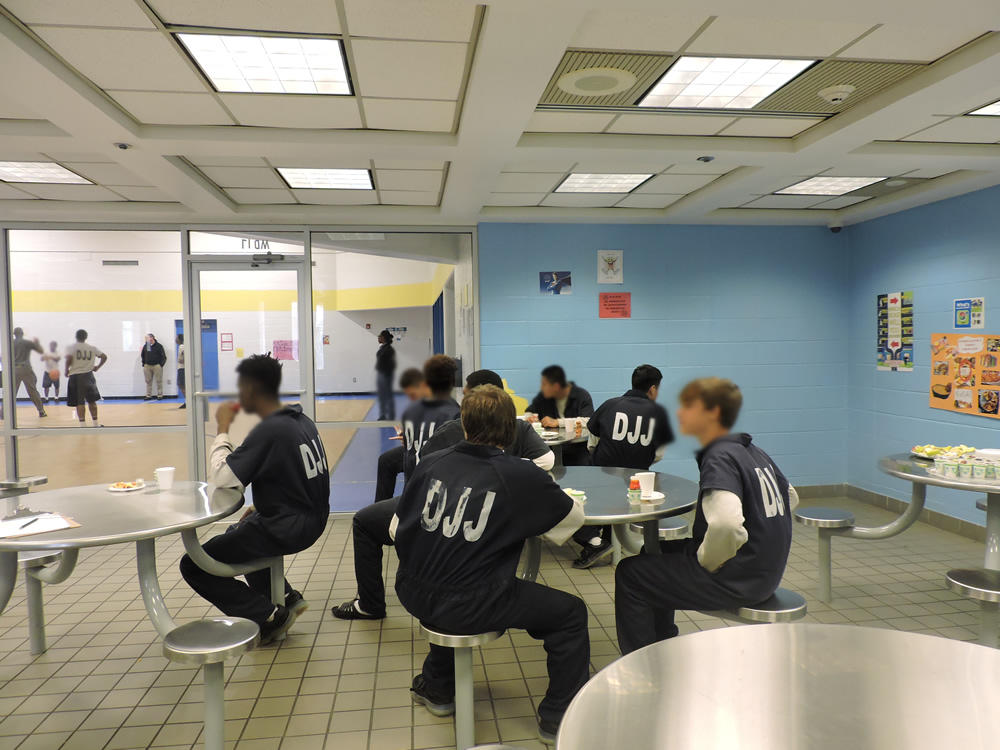 mariettarydcwellness17fcc.jpg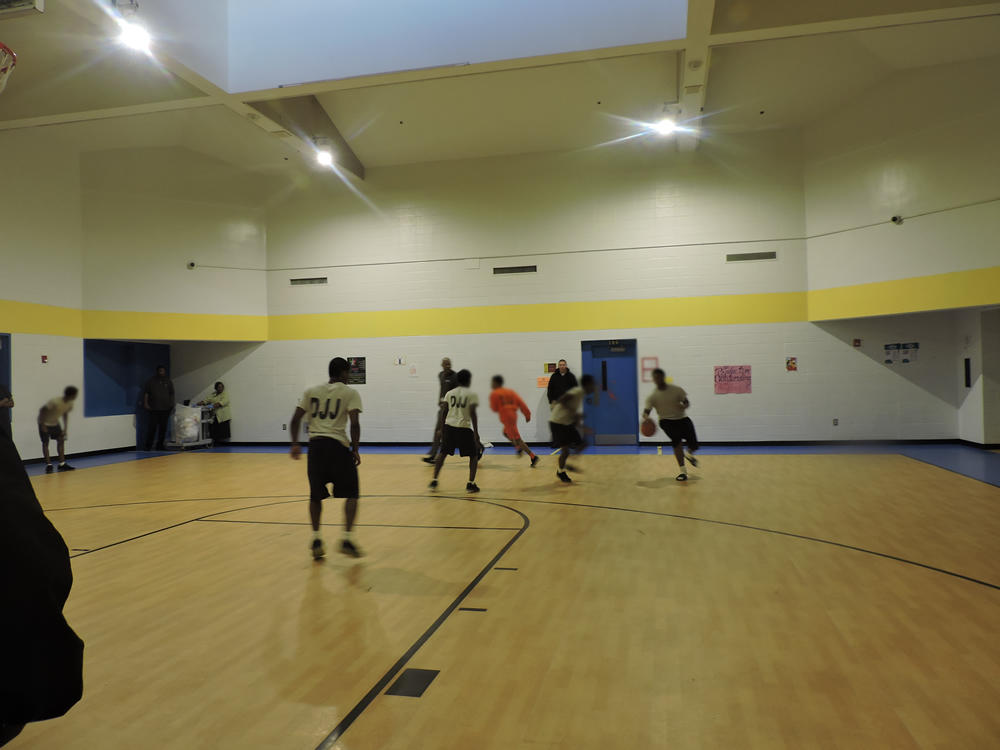 mariettarydcwellness17dd.jpg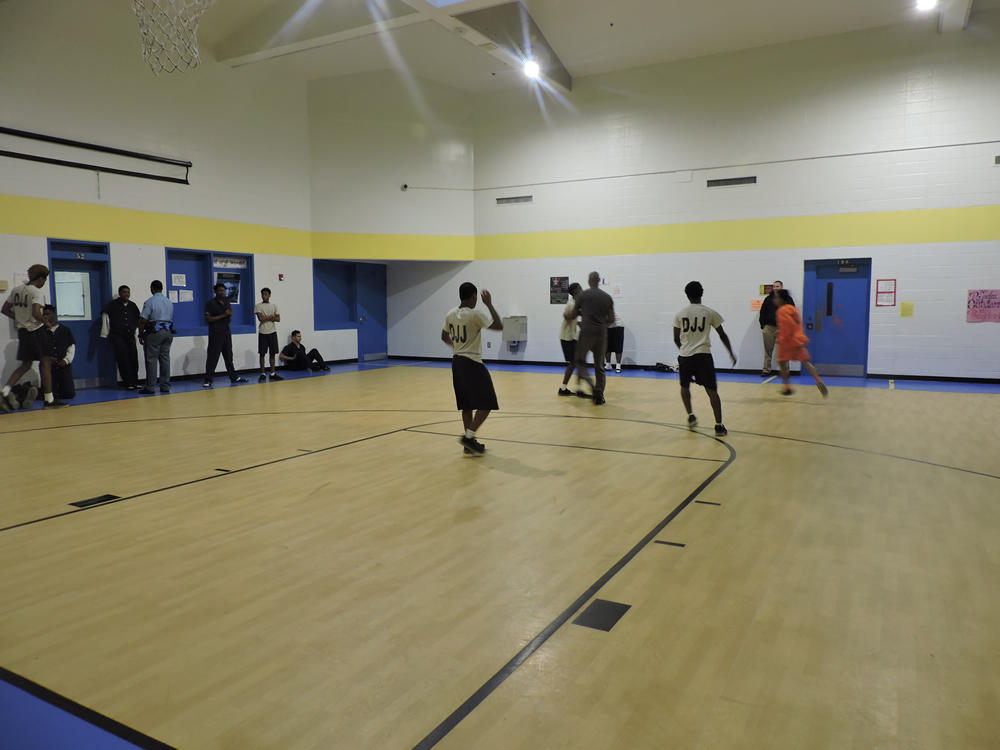 mariettarydcwellness17ee.jpg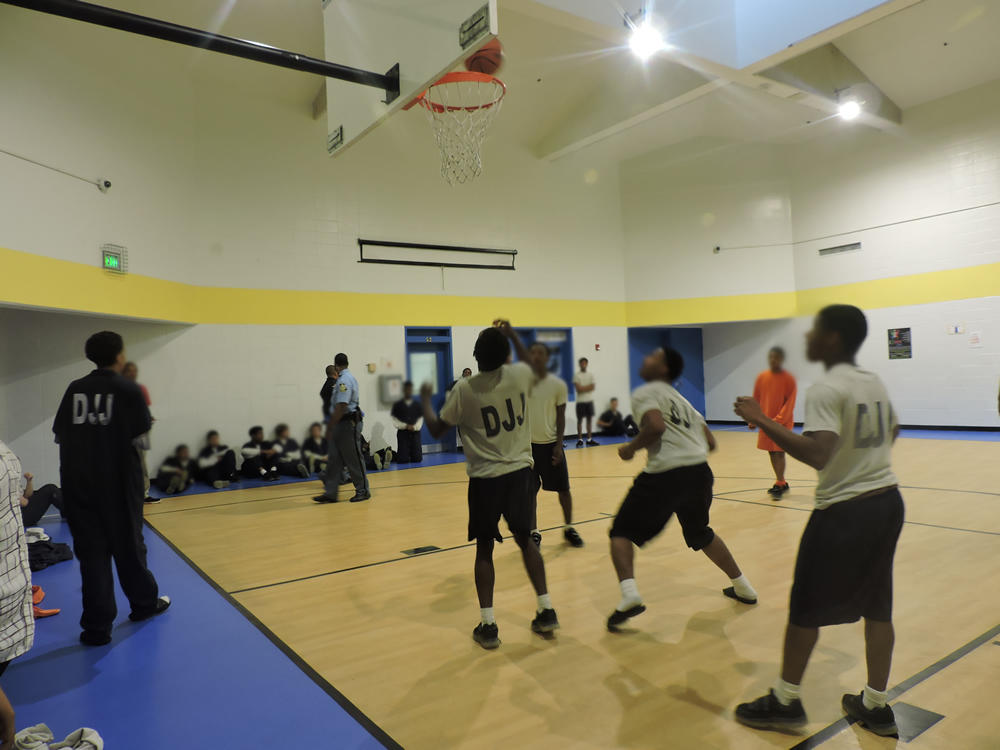 mariettarydcwellness17ff.jpg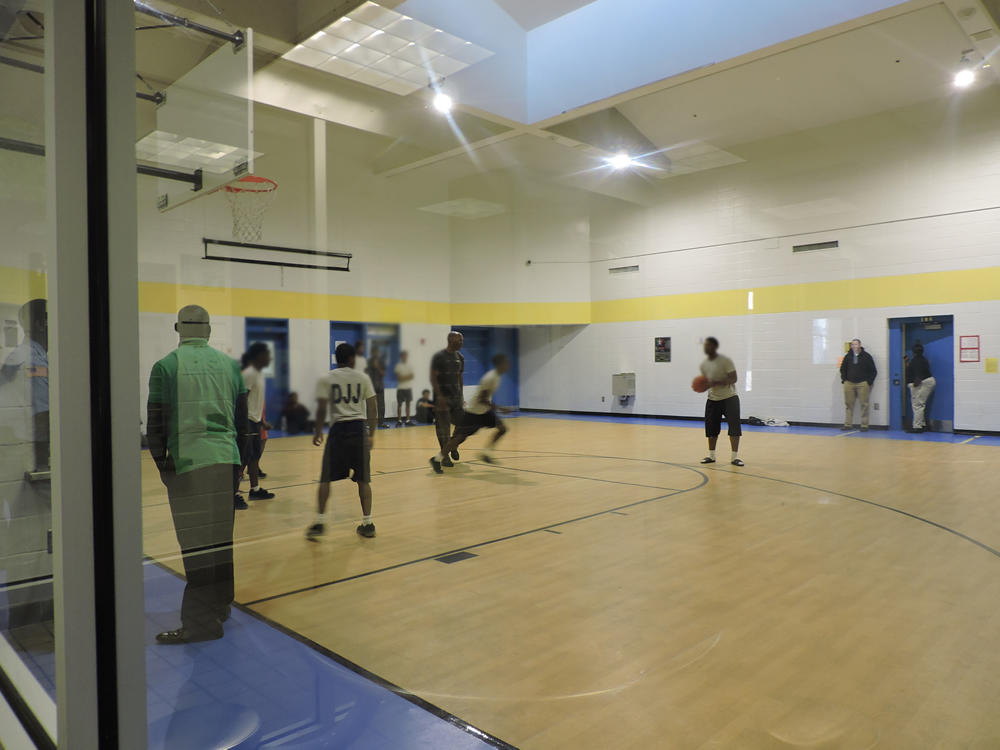 mariettarydcwellness17gg.jpg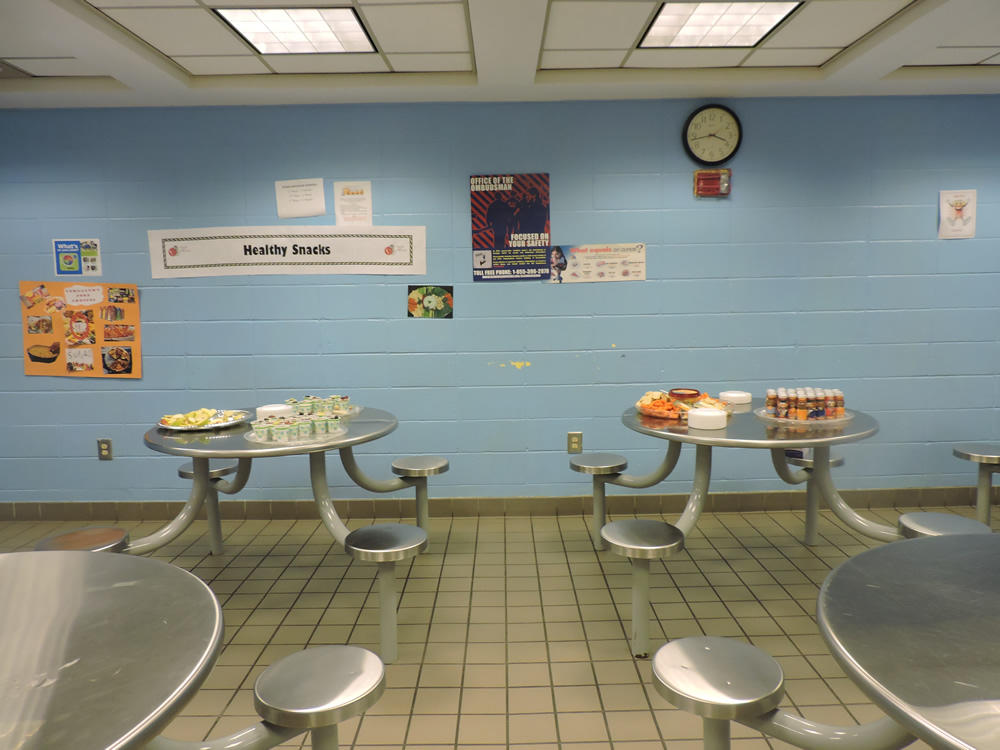 mariettarydcwellness17hh.jpg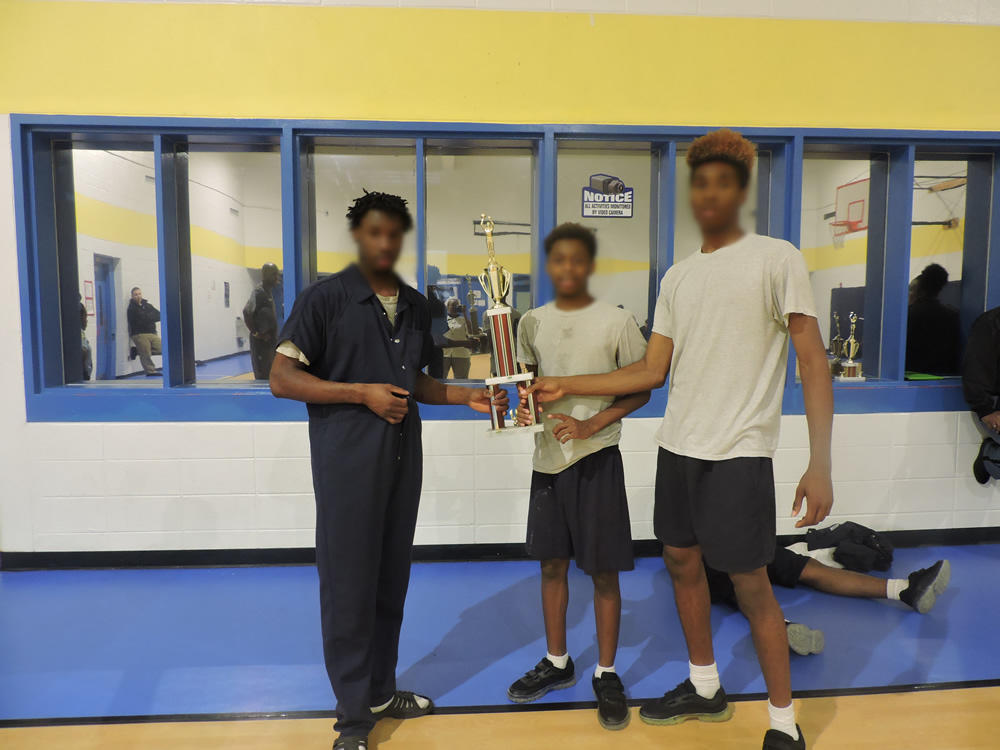 mariettarydcwellness17ii.jpg
mariettarydcwellness17jj.jpg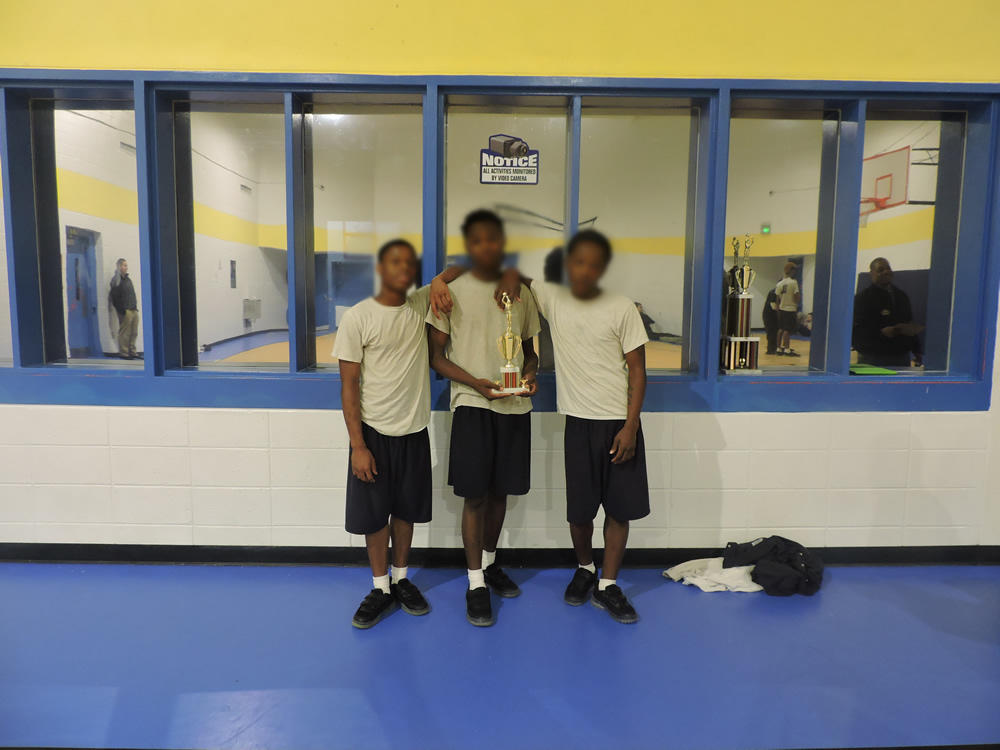 mariettarydcwellness17kk.jpg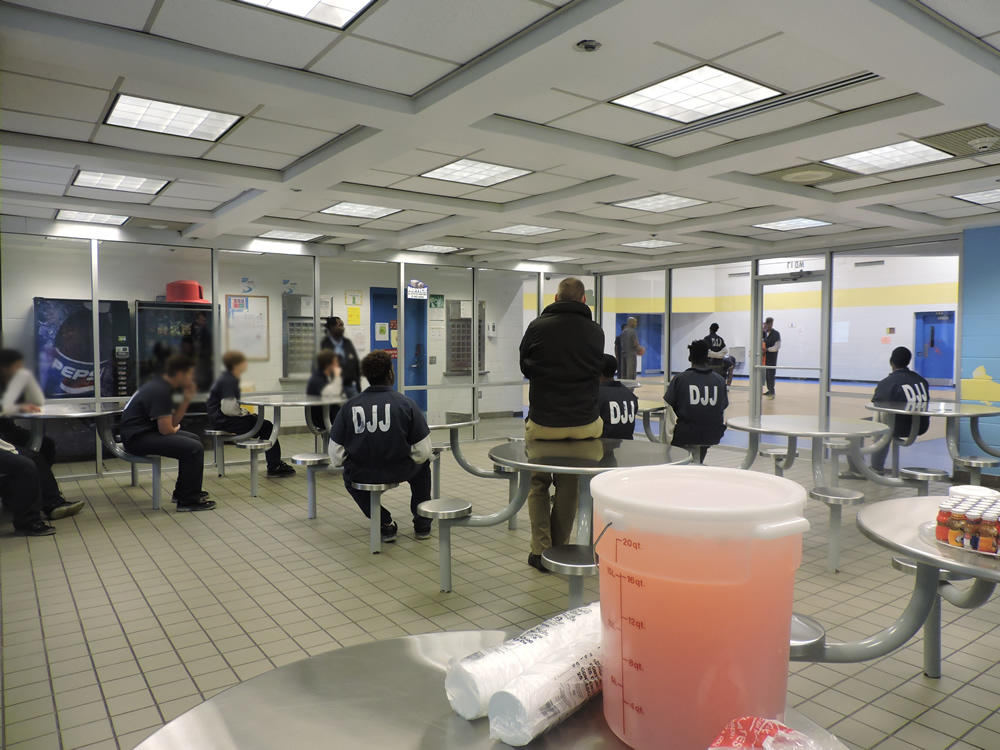 mariettarydcwellness17ll.jpg
Metro RYDC
At the Metro Regional Youth Detention Center, Wellness Week was a "Recipe for Success".  Within the week-long schedule, students and staff participated in motivating and physical activities, kicking off with various agility tests consisting of sit-ups, push-ups, hands-on activities and health lessons. Youth and staff also participated in a physical fitness challenge and listened to motivational speeches from chaplain services with a wellness walk on the Metro RYDC's new track.
Throughout the week, Wellness Week was filled with many physical and mental activities including an agility test, varied exercises, a "Wicked Salad Wednesday", wellness improvement testing, and an overview with information stations of emotional, physical, mental and spiritual material.
Highlights from the week came from multiple divisions within the facility. A popular event took place when Ms. Harmer from the medical department developed a water bottle design project. The educational staff designed lessons to educate the youth about vitamins and minerals and the language arts department created superhero icons for posters after reading about vitamins, minerals benefits and deficiencies.
The science teachers designed a lesson, "What's in Your Name?" that involved using the periodic table and the vitamin/ mineral list to spell the names of the youth. As an interdisciplinary lesson, the social studies teachers designed vitamin brochures with the youth with the math teachers researching, compiling and graphing survey results from previous physical activity data.
metrowellness17aa.jpg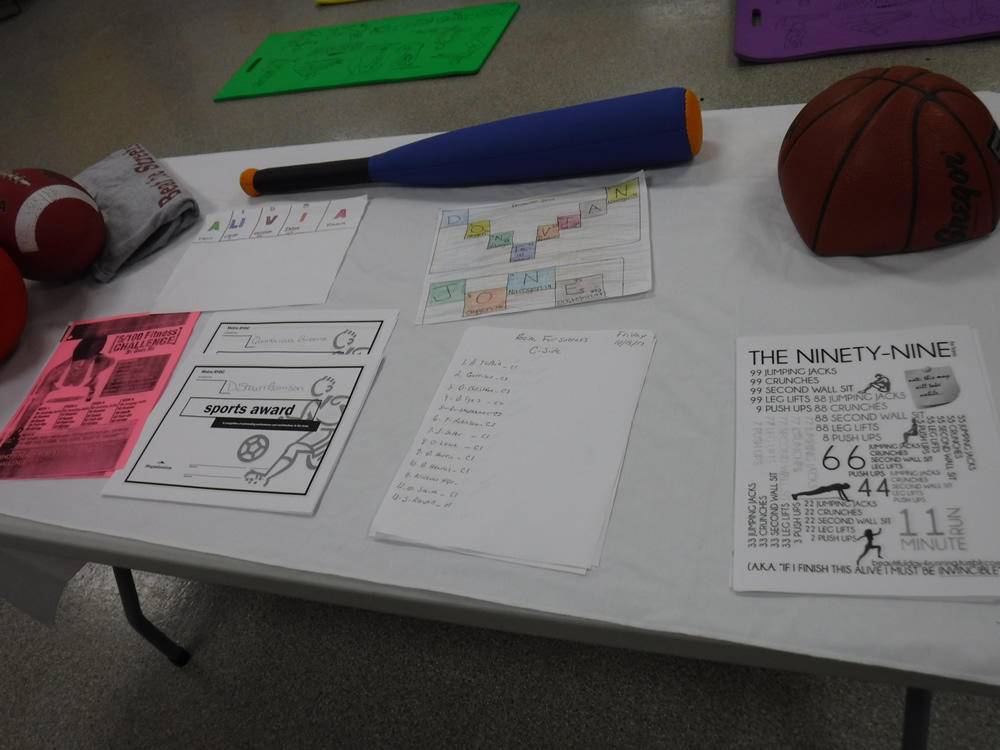 metrowellness17kk.jpg
metrowellness17mm.jpg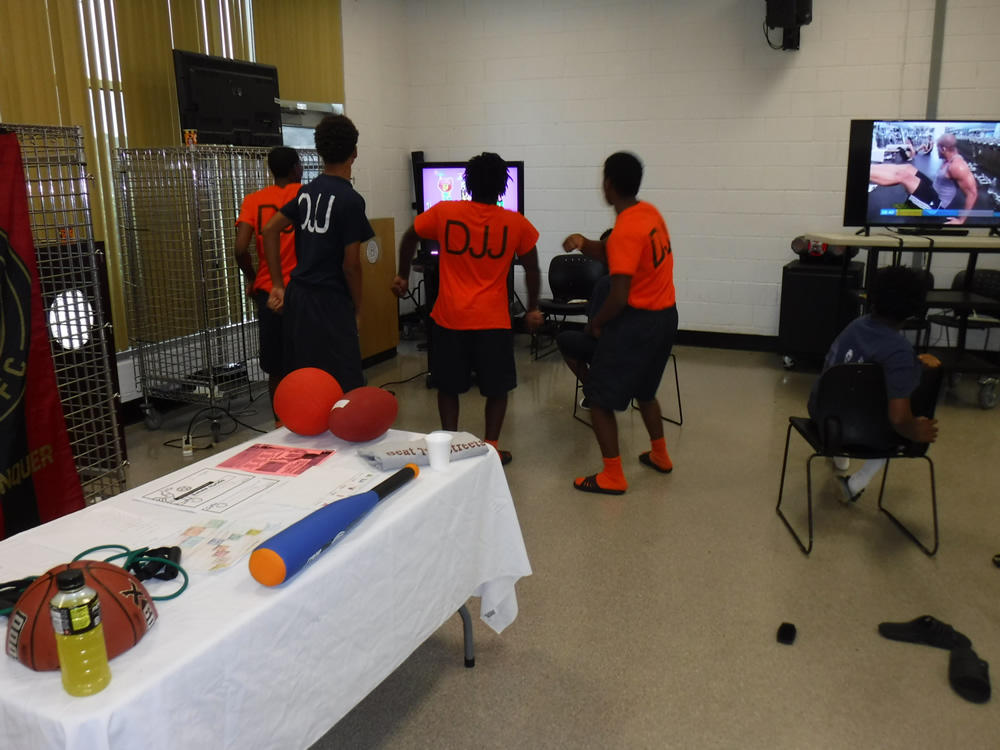 metrowellness17nn.jpg
metrowellness17vv.jpg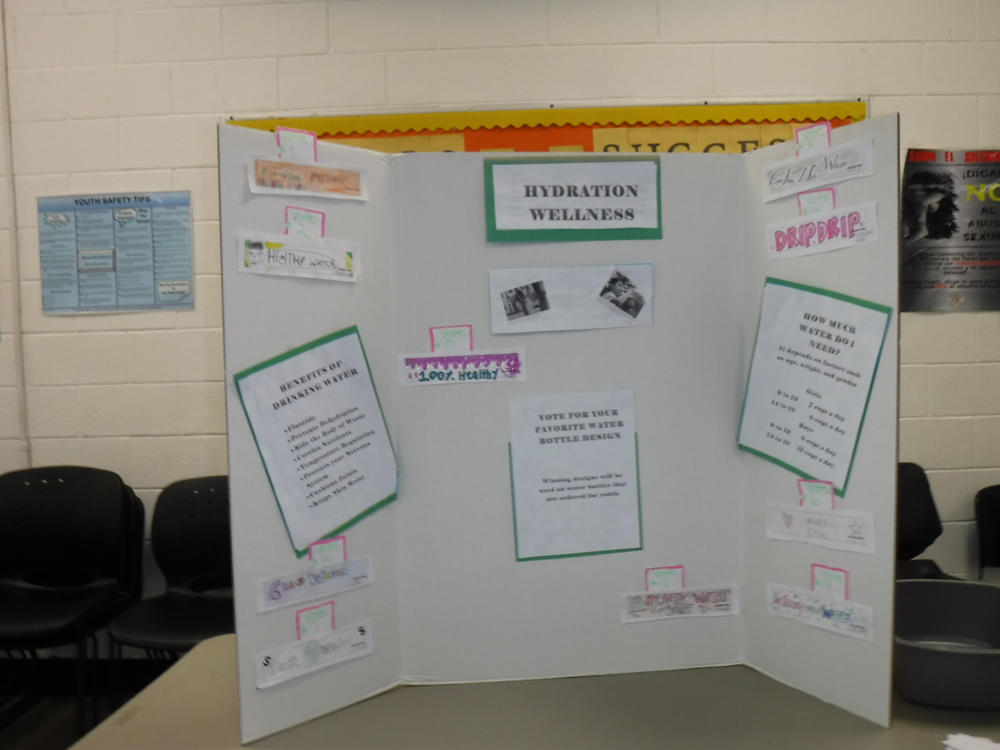 metrowellness17zz.jpg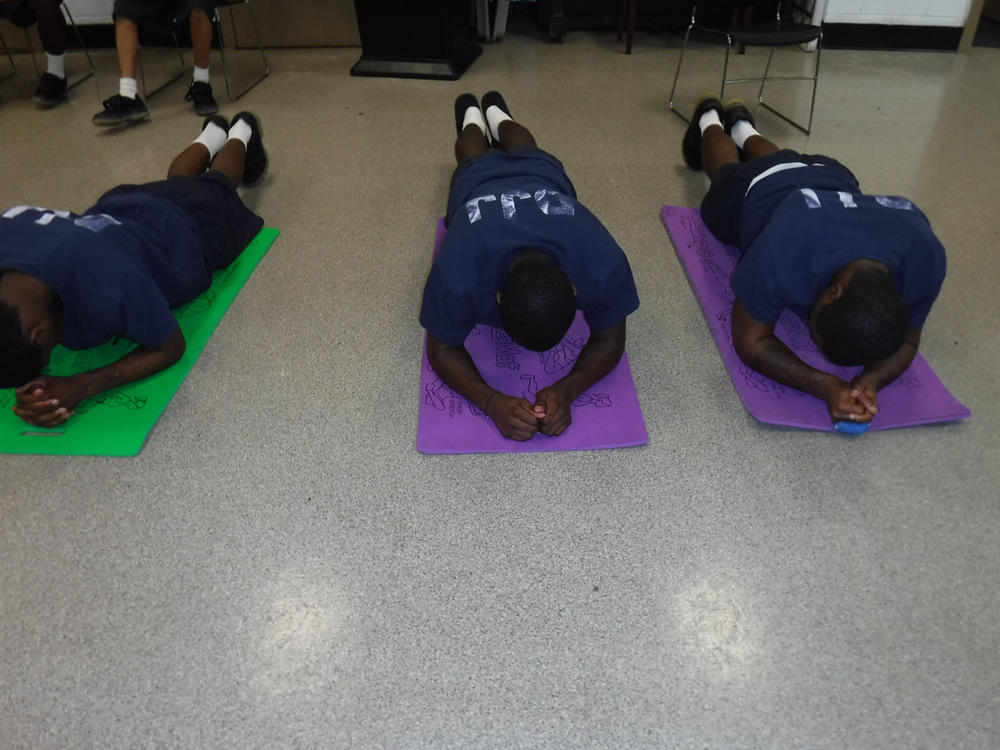 Waycross RYDC
This year's wellness event at the Waycross Regional Youth Detention Center had as its theme, "Healthy Living Is A Gator Thing", in honor of the nickname for the students of the facility. Wellness Ambassador Shekeila English welcomed all of the youth and staff to the event and provided an overview of the event. Education Liaison Nickea James spoke with the youth about healthy test-taking tips. SSW and Volunteer Coordinator Cierra Graves conducted a healthy eating pop quiz and presented information on the importance of the food pyramid. Ms. Graves hosted the game Telephone with the youth and explained how spreading rumors can have an effect on the social and emotional health of those people involved. Mrs. Wright, JDC/DPA, provided interactive information on the significance of good hygiene. Ms. Gaskins, SSP II/DMHA, spoke with the youth about emotional wellness and the importance of laughter.
As part of the event, youth were able build their own personal parfaits with the option of using fresh pineapples, blueberries, strawberries, bananas, and granola as toppings for their yogurt.
waycrossrydcwellness18a.jpg
waycrossrydcwellness18b.jpg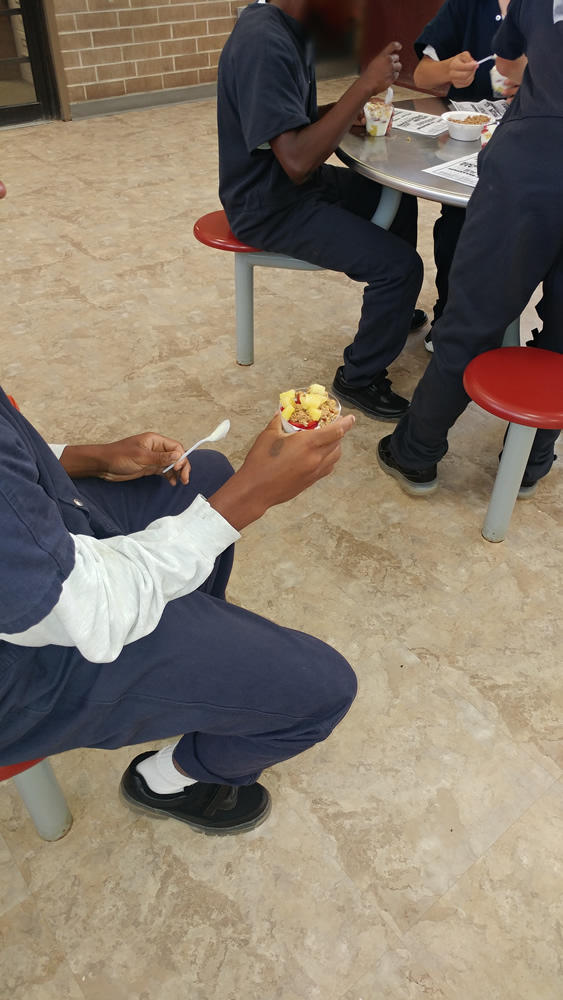 waycrossrydcwellness18c.jpg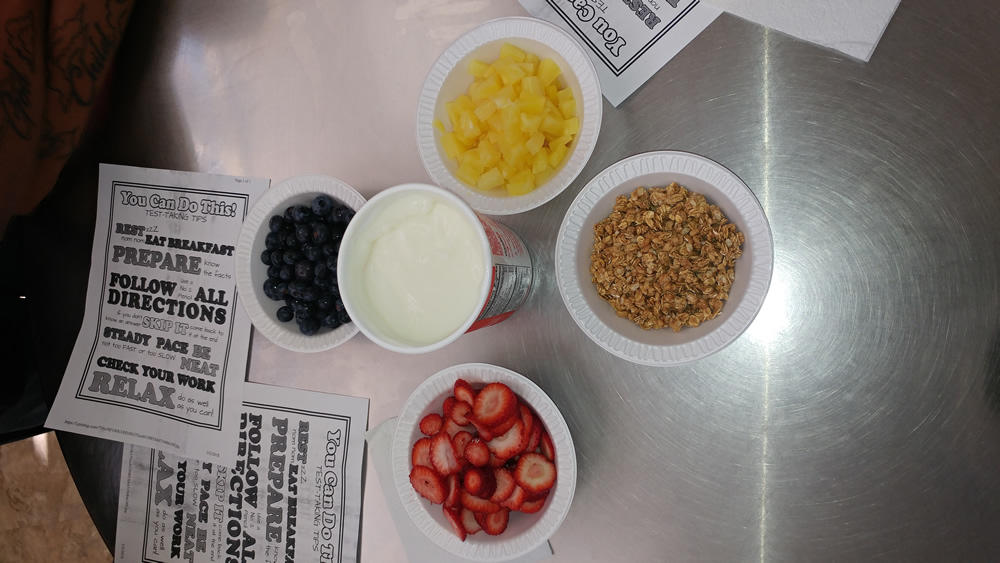 waycrossrydcwellness18d.jpg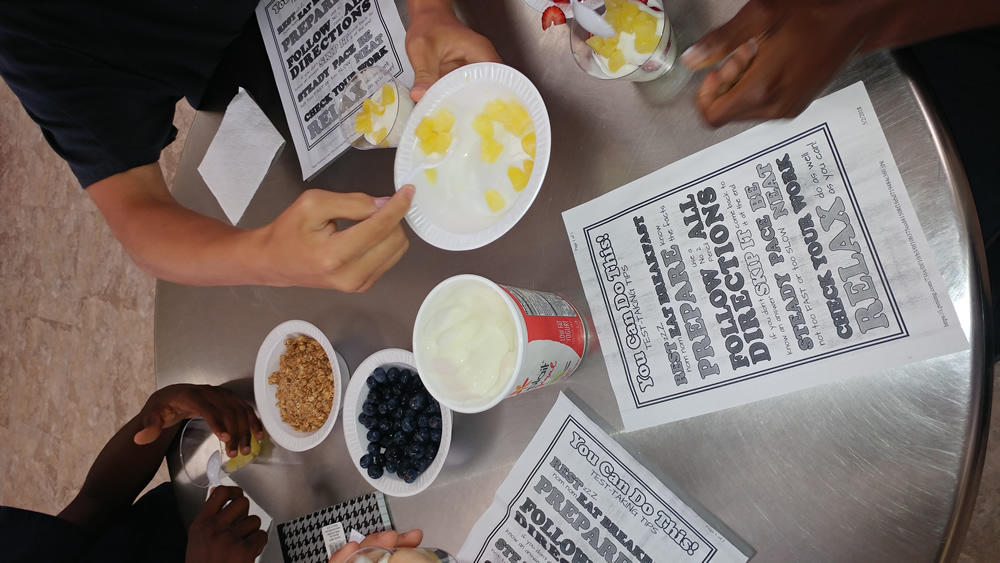 waycrossrydcwellness18e.jpg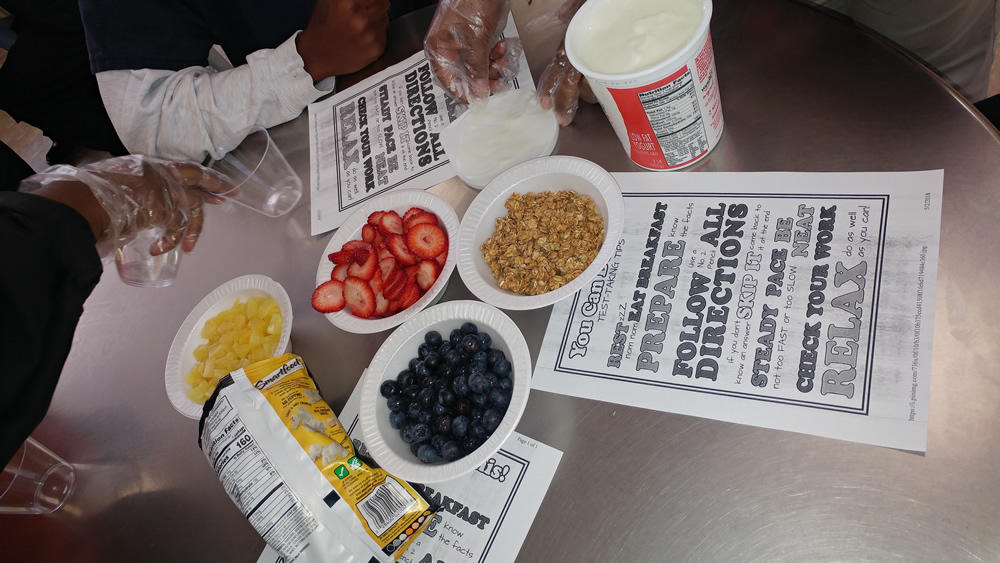 waycrossrydcwellness18f.jpg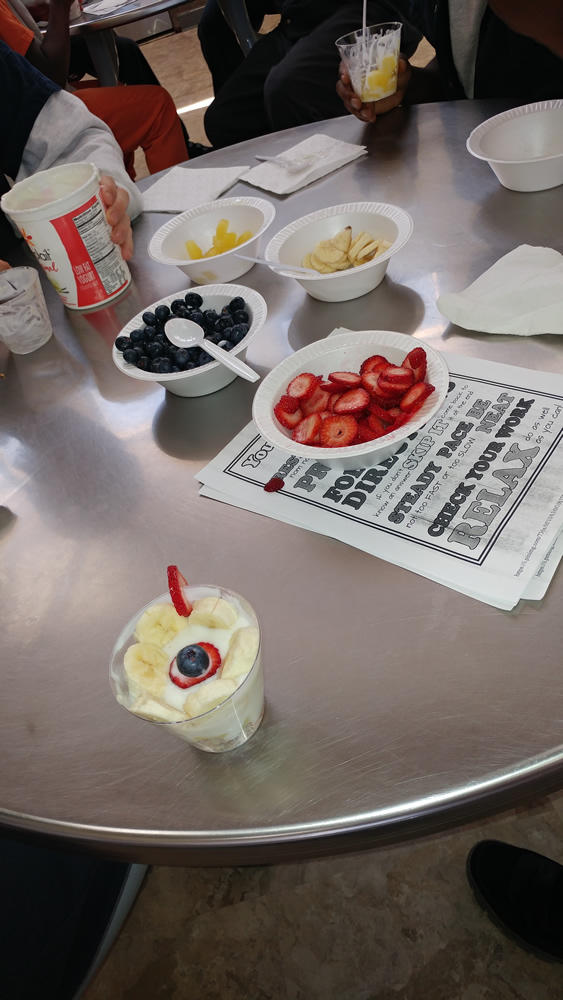 Martha Glaze RYDC
During Martha K Glaze's Annual Wellness Awareness Event, youth had the opportunity to participate in a fun and healthy tasting event that featured homemade smoothies and an assortment of healthy snack items. The smoothie blend included fresh pineapples, strawberries, mangoes, blueberries and vanilla yogurt. The snack options included spinach dip made from scratch and vegetable chips made from corn, sweet potatoes and/or green beans.
The goal of this year's Wellness Event was to encourage youth to understand the importance of eating their vegetables and fruits served daily and learn fun ways to incorporate it into their diets. Youth also participated in two physical activities that encouraged the use of large muscle movement and the importance of personal health.
One game played was called "Fit. Tac. Toe." – similar to the popular game of Tic Tac Toe but instead of X's and O's on a piece of paper, youth used their own physical bodies as placeholders to win three in a row. To play, volunteers lined up spot mats on the floor in a 3x3 format and had youth wear jerseys of two different colors in order to represent the X's and O's. Youth lined up according to shirt color to run across the room and form three in a row of the same color. At the sound of the whistle, one youth per color run to save their spot and must form three in a row in either a straight or diagonal line.
The second activity played was a Spoon Race where youth balanced an apple of a spoon and raced from one side of the room and back. Both staff and youth participated and were required to lock their elbows in a straight arm position or else they would be disqualified. The object of the game was to be the first to make it across the line without dropping their apple.
glazewellness18a.jpg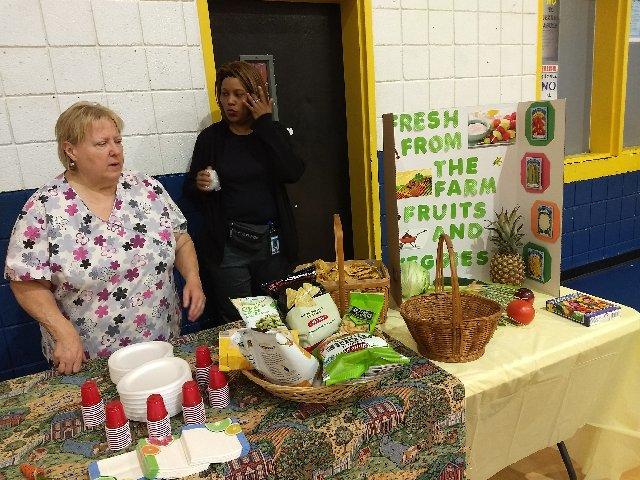 glazewellness18b.jpg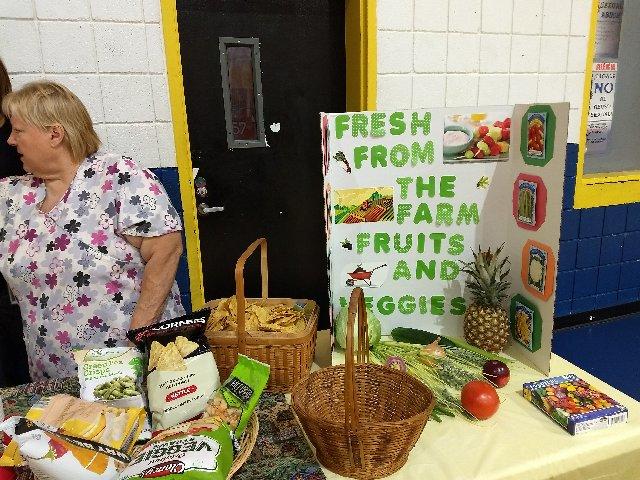 glazewellness18c.jpg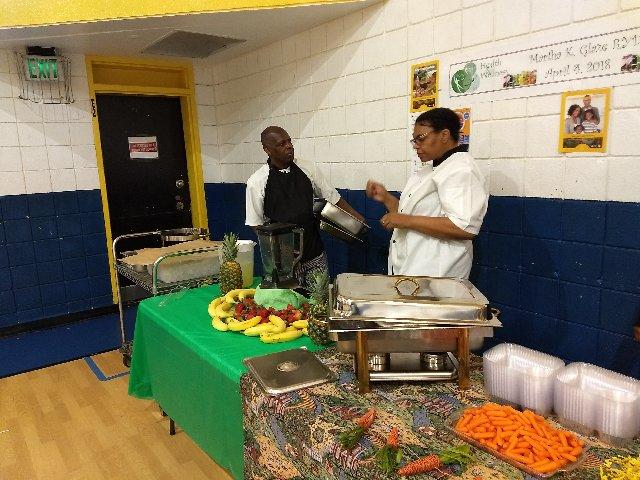 glazewellness18d.jpg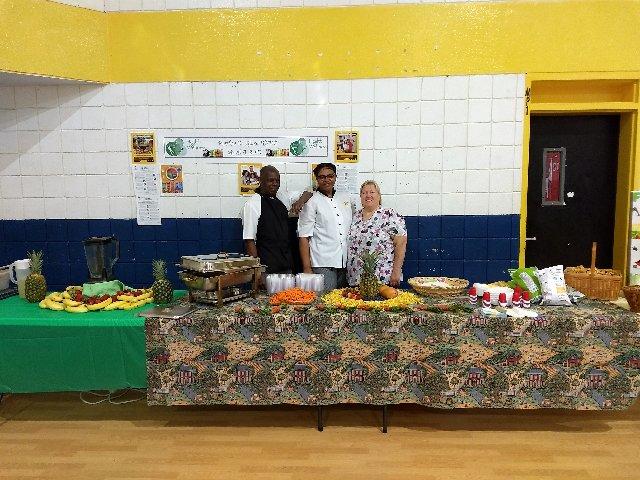 glazewellness18e.jpg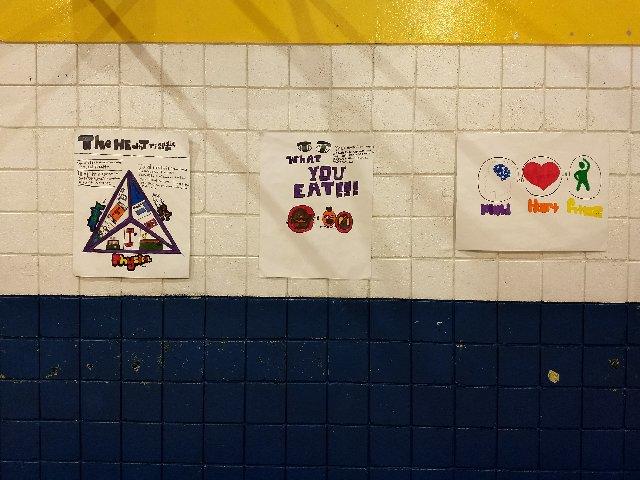 glazewellness18f.jpg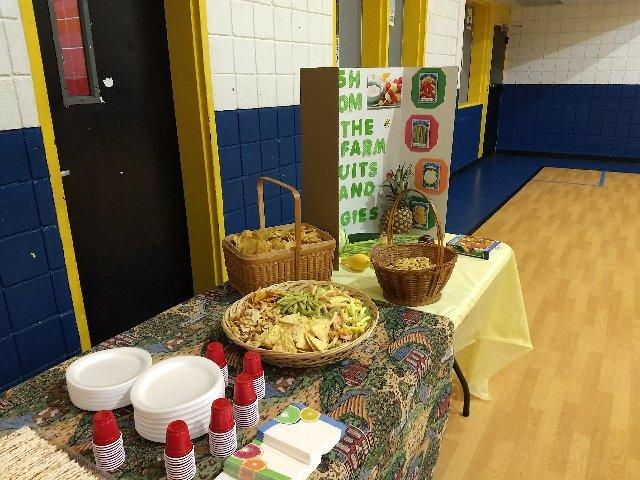 glazewellness18g.jpg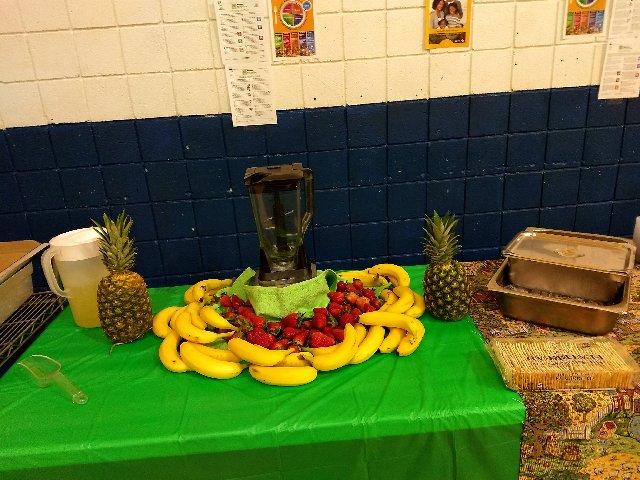 glazewellness18h.jpg