:
The December 9th meeting of the Board of Juvenile Justice has been canceled. The next meeting is scheduled for January 2022.
Atlanta YDC Graduates and Community Partners Elect a New Toastmaster
Toastmasters3.jpg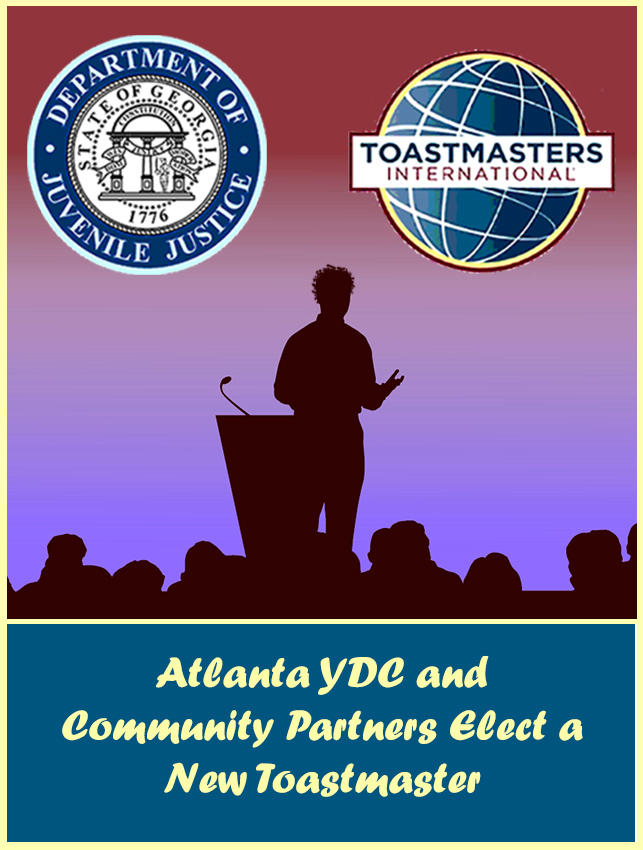 Members of the Atlanta YDC Connections Graduate Program (CGP) hosted a reception to elect a new Toastmaster and celebrate the completion of a six-week course on healthy relationships. John Kennebrew, Executive Director of Showcase Group, has worked extensively with CGP youths on their public speaking skills through United Way of Greater Atlanta's Toastmasters United. Emmanuel Morrissey, Services Coordinator for United Way of Greater Atlanta, was also involved in facilitating the program. The Toastmasters program helps youths build confidence and improve their public speaking skills. Upon release, youths who participated in the program will be invited to join Toastmasters United with their membership fees fully covered.
Atlanta YDC Toastmasters_16.jpg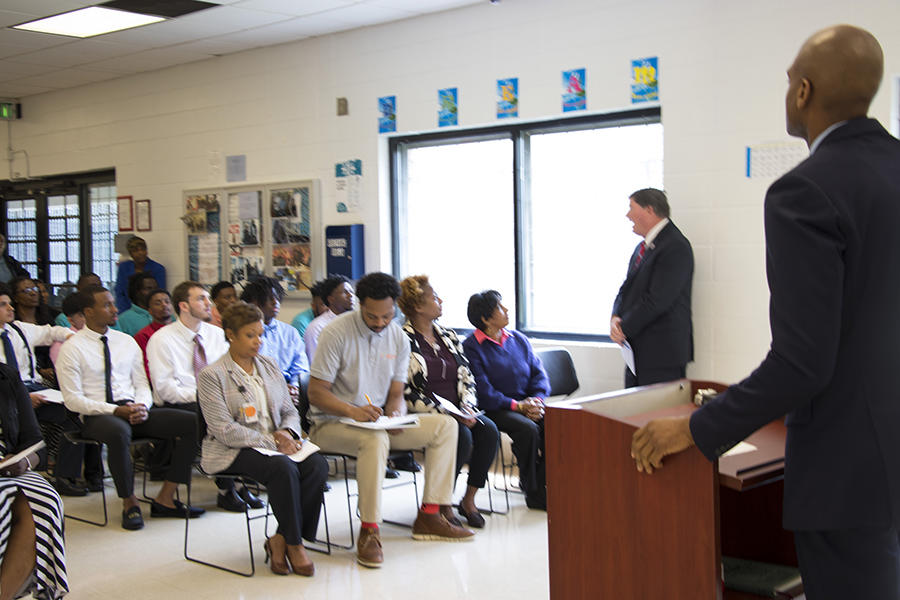 Showcase Group is dedicated to showing youth how they "can contribute to society while working toward the psychological and behavioral growth intermittently. The organization is about gearing youths' mindsets towards positive change through creative therapeutic interventions."
Several members of the community, including sports marketing firm Melt Atlanta, also partnered with the Showcase Group to sponsor programming. Mark Harmon, Director of Public Relations and Community Engagement for Melt Atlanta, Bryan Allen, Program Director for Showcase Group, Senay Johnson, Swag Bag Coordinator for Showcase Group and Prison Fellowship volunteer Yvonne Jiles were among the sponsors and supporters who attended and served as judges in electing the new Toastmaster for Atlanta YDC.
Youths in the CGP presented two-minute speeches on topics such as responsibility, loyalty and future career goals. While it was a tough decision, the judges elected Talik Odum as the new Toastmaster. Odum received an Amazon Kindle, donated by Melt Atlanta, as a prize. Upon their release, all participating youths will receive "swag bags" from the Showcase Group and sponsors. These bags include clothing, toiletries and a cell phone – all items that will help youths reenter society. Kennebrew also presented certificates to the youths for completing a course on healthy relationships. The course was designed to help participants develop the social and emotional skills needed for relationship building.
Atlanta YDC Toastmasters_8.jpg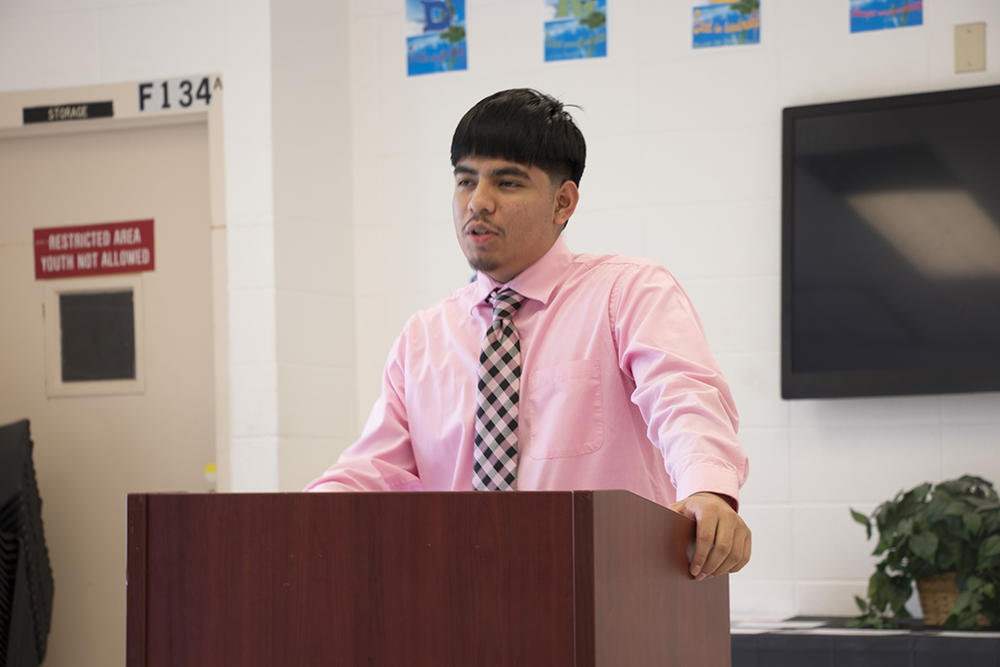 Atlanta YDC Toastmasters_7.jpg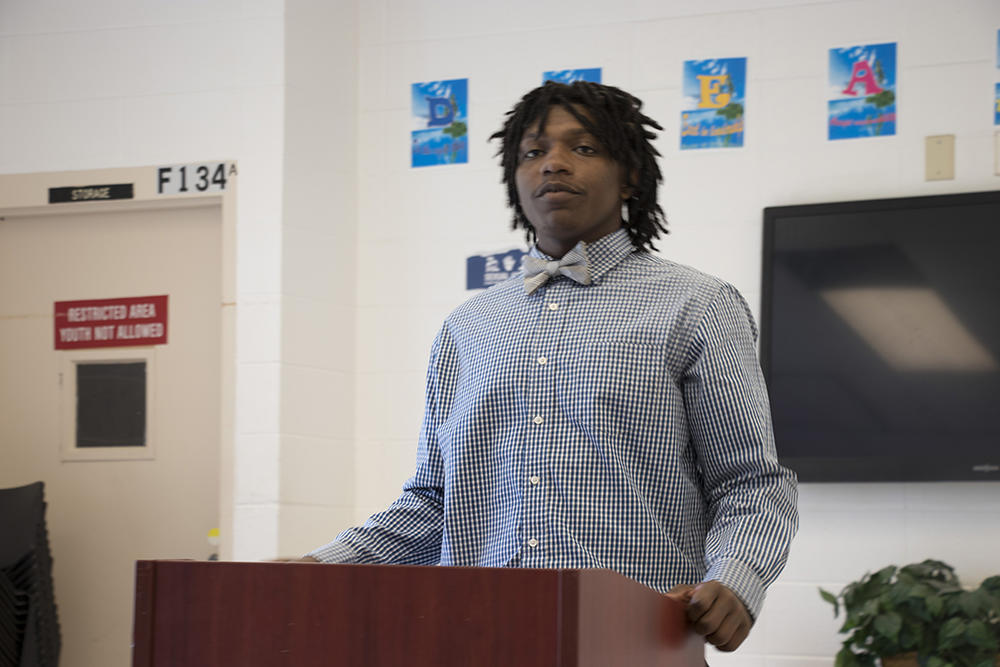 Atlanta YDC Toastmasters_32.jpg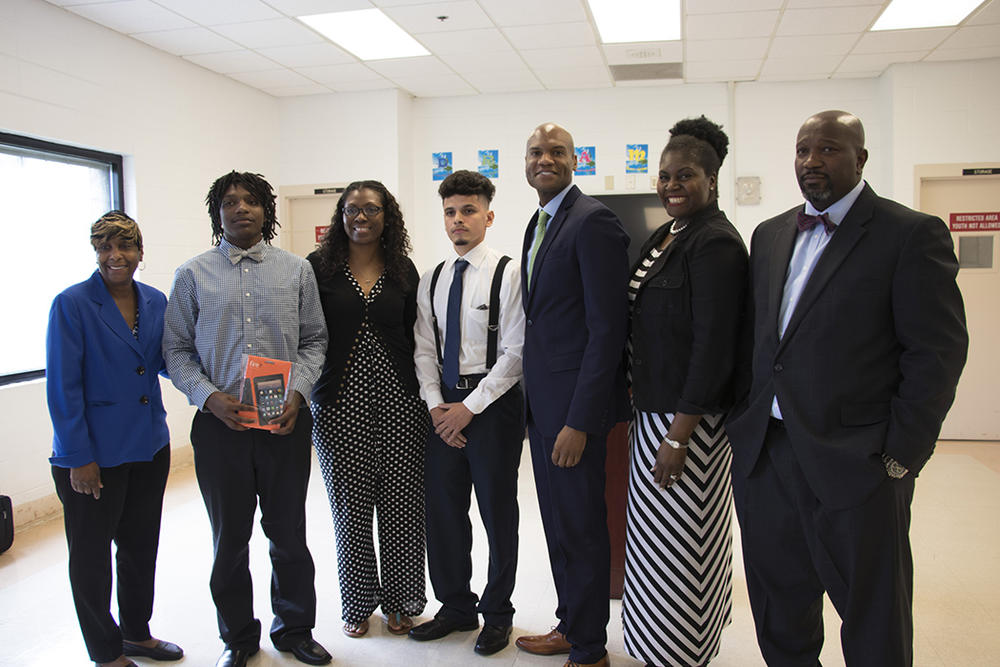 Atlanta YDC Toastmasters_34.jpg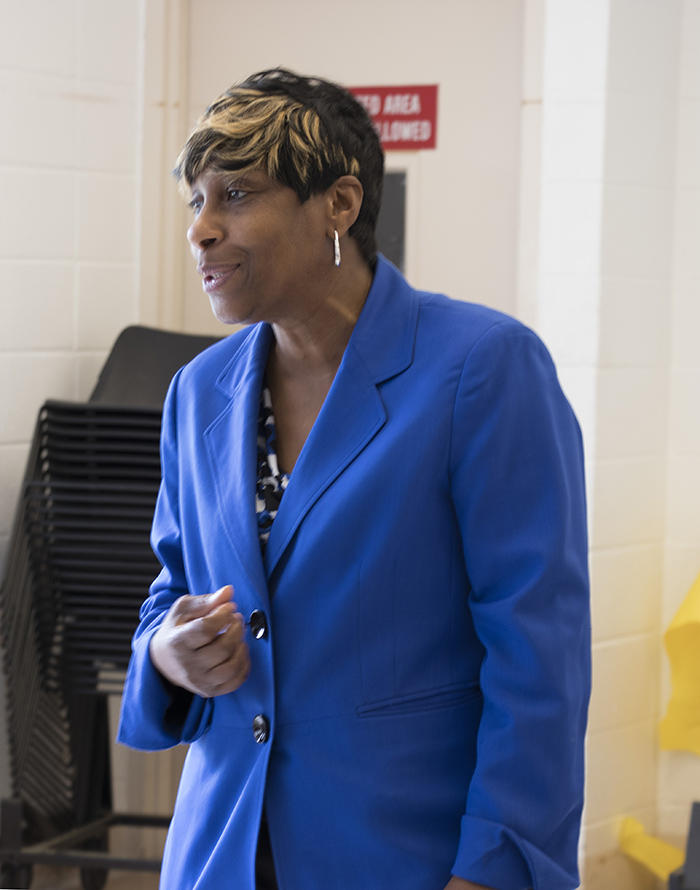 Atlanta YDC Toastmasters_28.jpg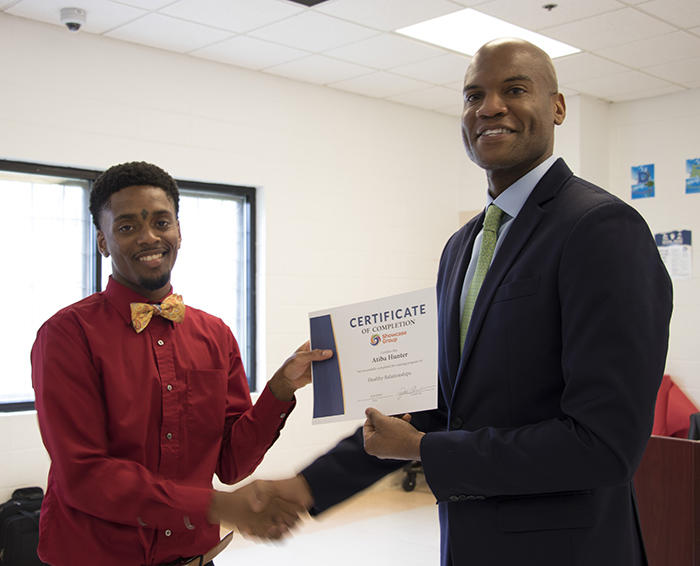 Atlanta YDC Toastmasters_38.jpg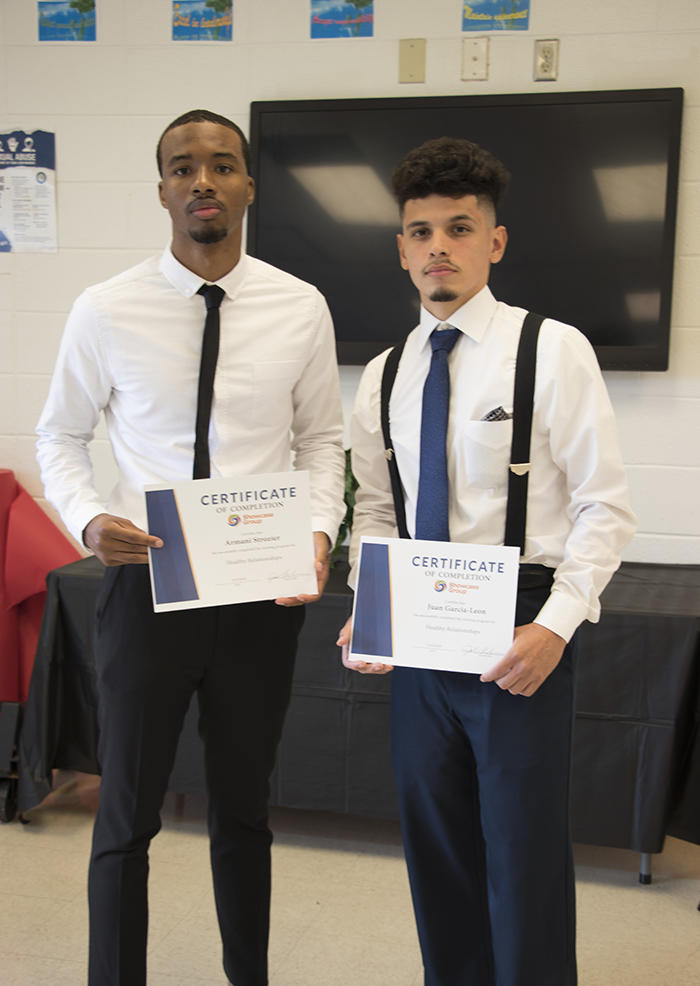 Atlanta YDC Toastmasters_43.jpg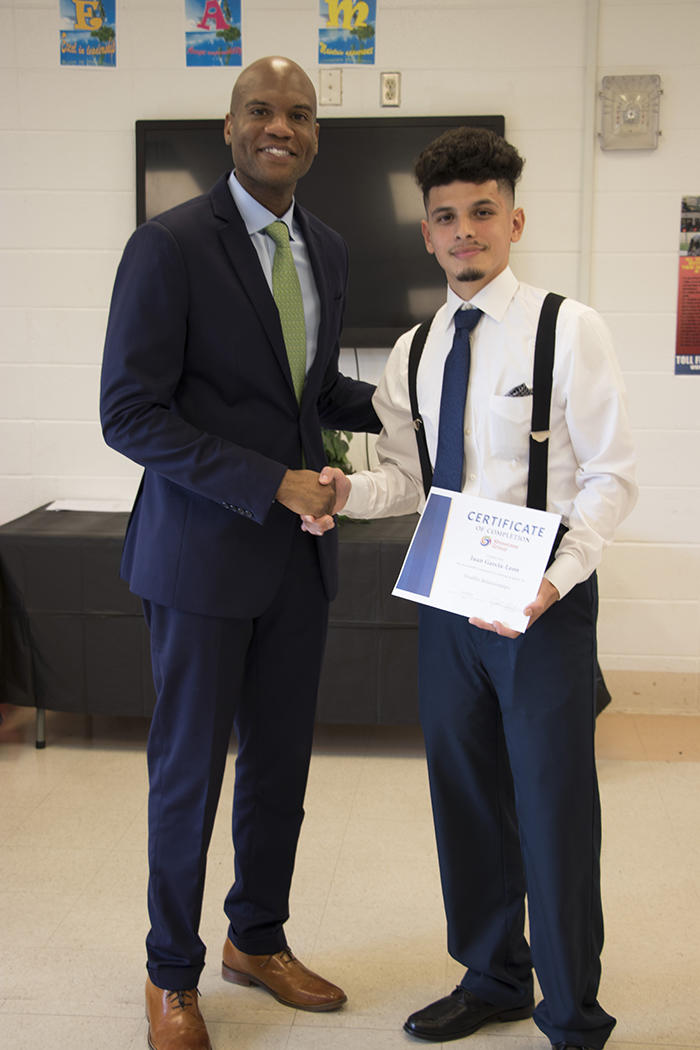 The CGP is a platform that helps to guide high school and GED graduates on a meaningful college, career and/or life skills development track which will lead to successful transitions back into their communities. The five program tracks include educational development, employability development, leadership development, life skills and enrichment development and wellness development.
DJJ and CGP are grateful to their community partners who generously volunteer their time and resources to help our youth succeed and become productive citizens.