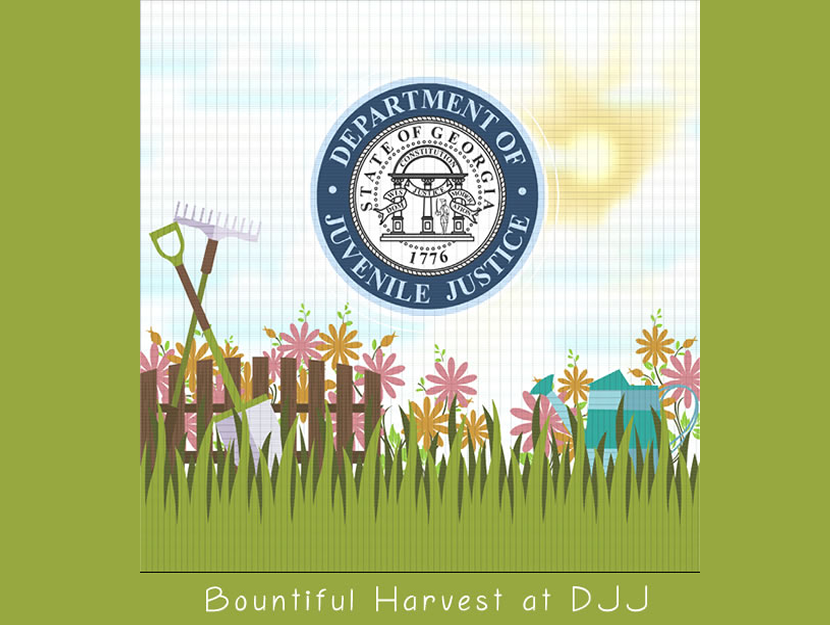 Special thanks to Chief of Nutrition and Food Services Lauren Gean, Eastman YDC Principal Elinor Goode and AOM Jennifer Walls for the photos and information.
SUMTER YDC BOUNTIFUL HARVEST COMMUNITY GARDEN
Late last year, four youths from the Sumter Youth Development Center (YDC) were selected for a special project at the facility that involved gardening and painting birdhouses. Named the "ART Group," the gardening participants were given a specific challenge to design a planter that resembled a frog. Working together to build the planter, the four young men were confused initially but eventually were able to assemble the planter.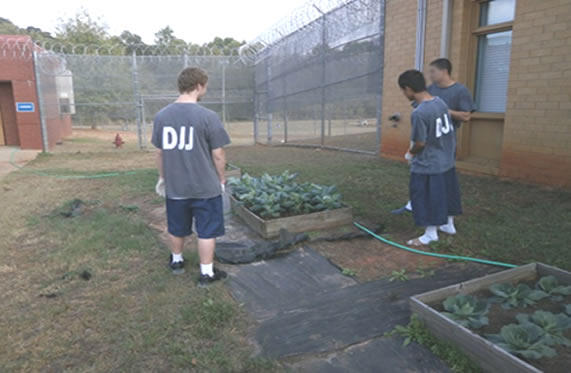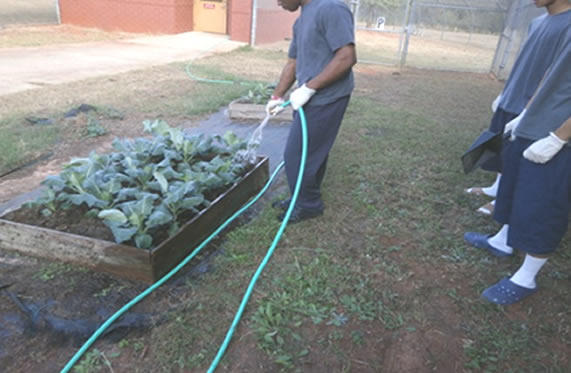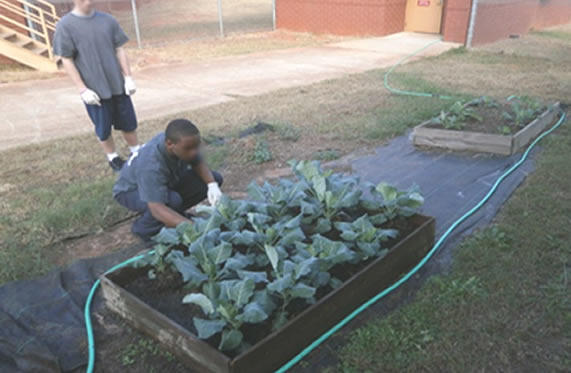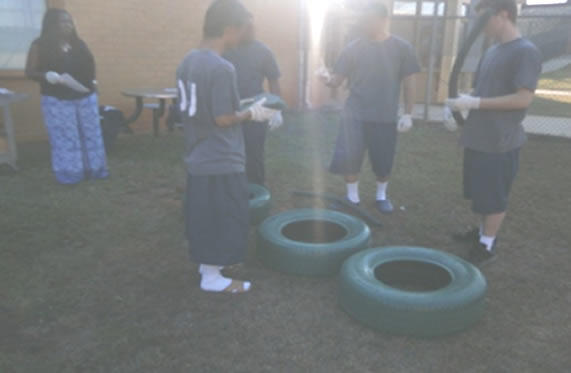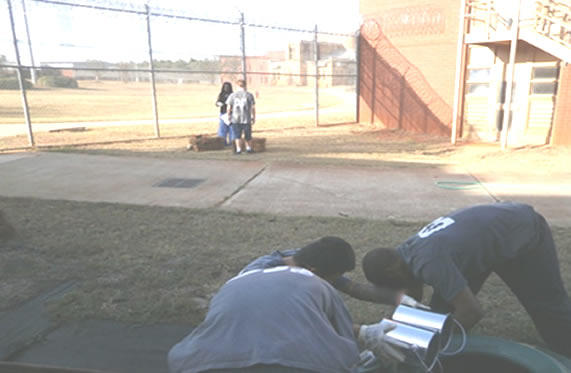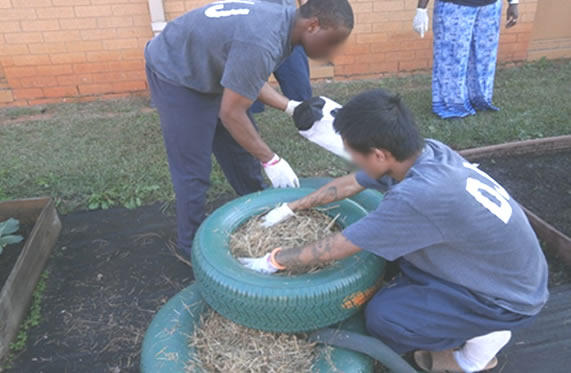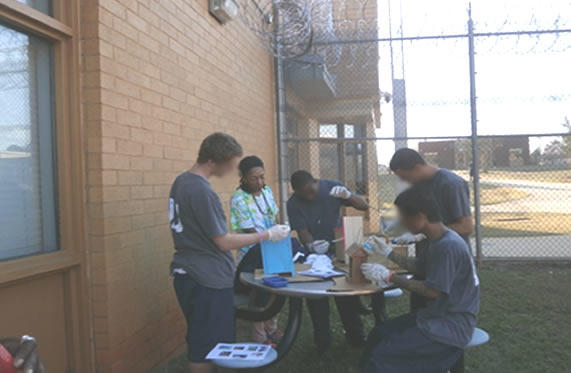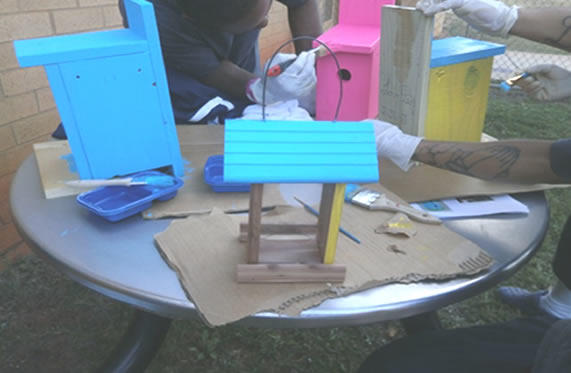 SUMTER YDC CAMPUS WELLNESS PROGRAM
As 2016 came to a close, so too did the community garden harvest at the Sumter YDC. Harvested by Food Service Manager Marilyn Woodard, cabbage grown in the garden was featured on the December 4th menu for the youths housed at the facility.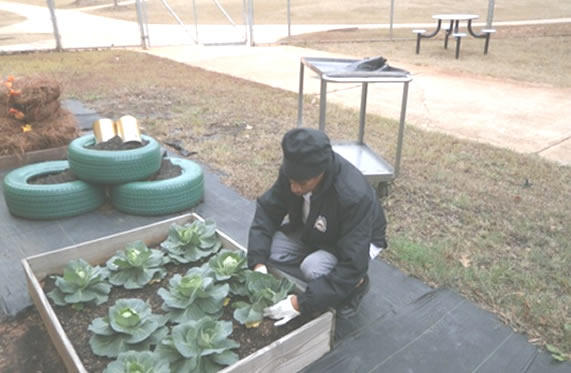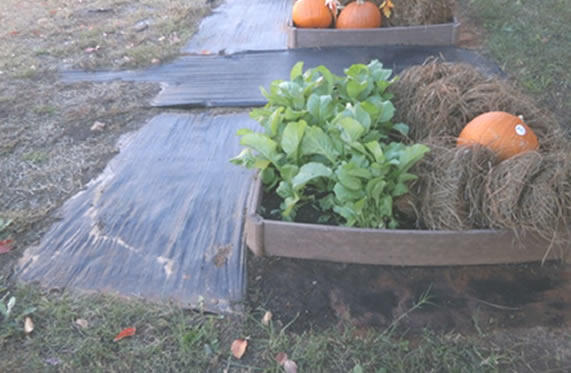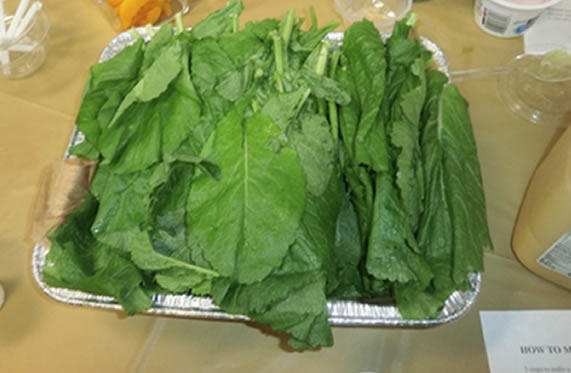 In addition to enjoying freshly grown vegetables in their meals, youths from the Sumter YDC learned more about nutrition by asking the food staff questions about diets and food used in daily menus. Specialty smoothies were also created in December using turnips grown on campus, providing a tasty alternative to the usual facility snacks.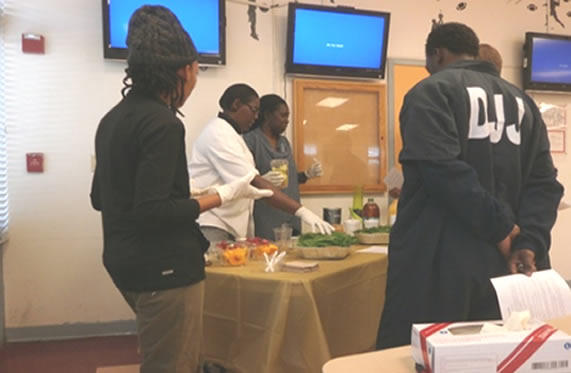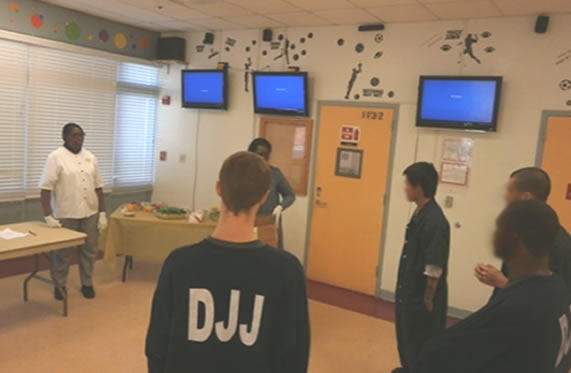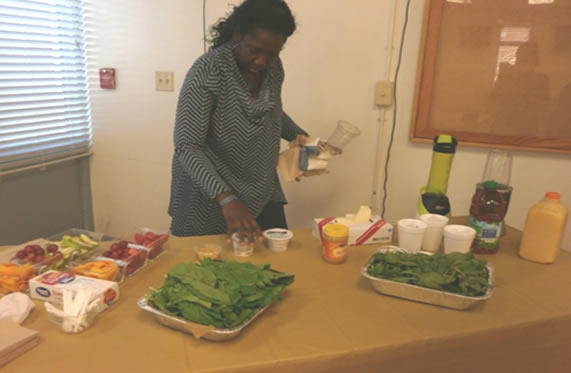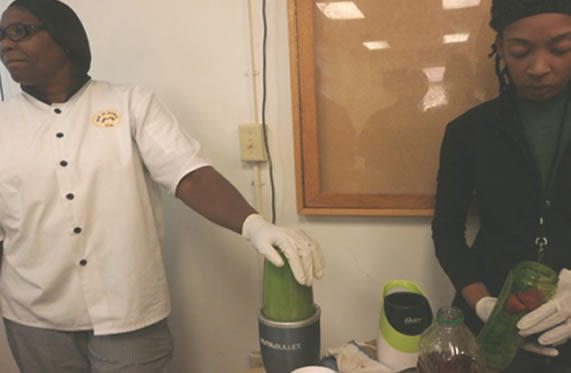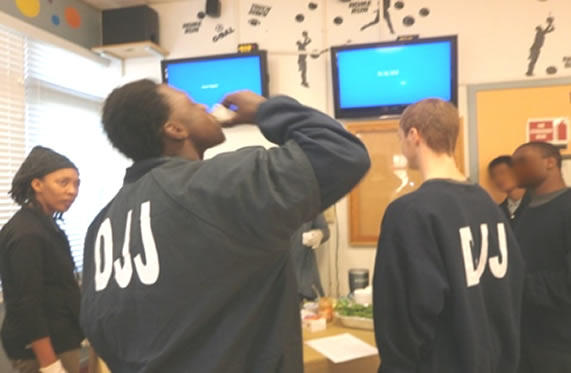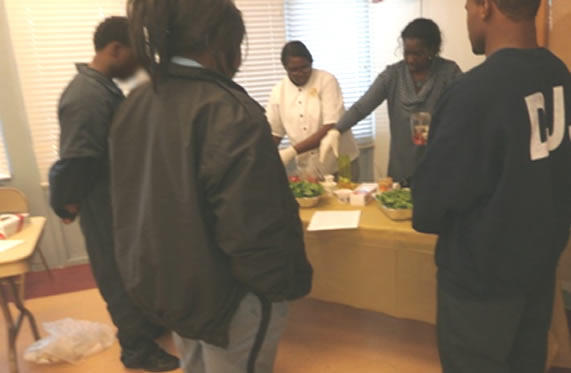 EASTMAN YDC FARM FRESH
The horticulture class at the Eastman YDC recently prepared a farm fresh meal for their facility classmates that included cabbage with peppers, potatoes and a salad made from locally grown Romaine lettuce, radishes, carrots and peppers. Food Service Director Tammy Baxter and her staff helped the youth prepare the meal and Horticultural Teacher Deborah Henderson was instrumental in growing the vegetables in the Eastman YDC gardens.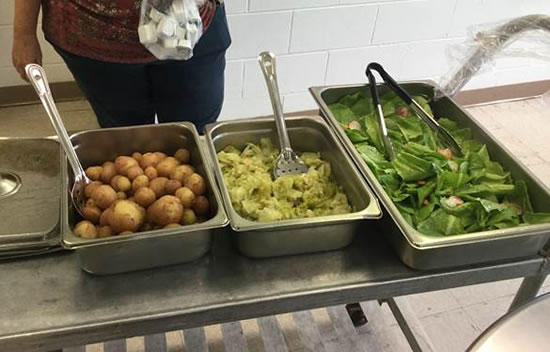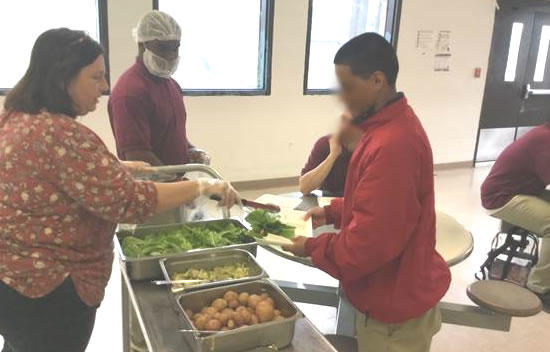 DJJ would like to thank everyone at the Eastman YDC who helped our youth realize the joy of growing one's own food and in helping to educate others on the importance of a varied diet to overall good health. To learn more about the Office of Nutrition and Food Services, visit them on the web at http://www.djjnewsandviews.org/gpaschoolnutrition/.